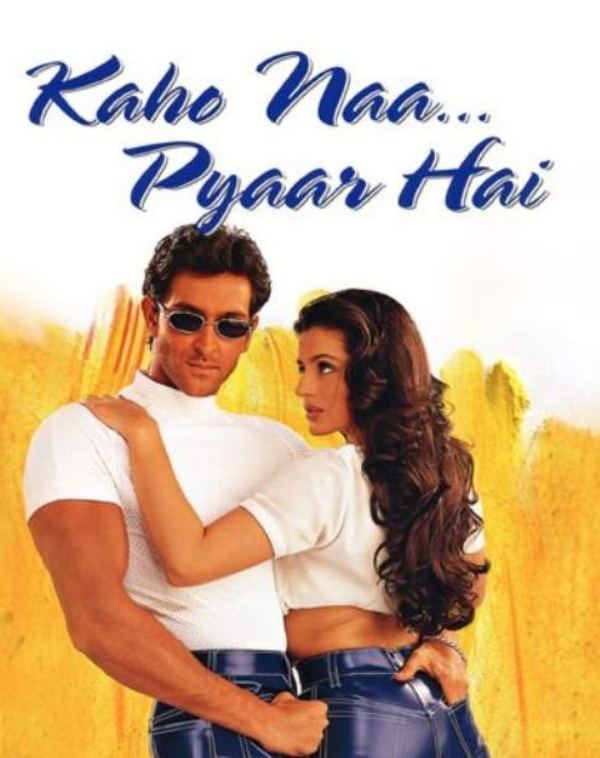 Rohit Mehra (Hrithik Roshan) and his younger brother Amit are orphans living with an elderly couple, Lily (Farida Jalal) and Anthony (Satish Shah). Rohit is an aspiring singer who works as a salesman in a car showroom, run by Malik (Dalip Tahil). One day he meets Sonia Saxena (Ameesha Patel), daughter of Mr. Saxena (Anupam Kher), when he goes to deliver a car to her home as her birthday present. Unknown to everybody, Saxena and Malik are running a drug cartel with help of two corrupt police officers (Mohnish Bahl and Ashish Vidyarthi).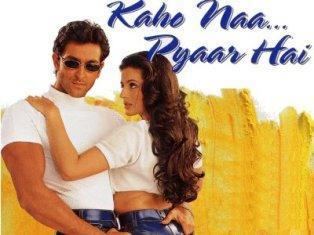 Rohit and Sonia see each other later that night when Sonia and her friends are having a party on the beach. After Rohit sings for her, Atul (Rajesh Tandon), Malik's son and Sonia's friend, invites him on a cruise to perform. During the celebrations, Rohit and Sonia become drunk and fall into a lifeboat which separates from the ship and floats to an island. During their time in the island, they fall in love. They are eventually rescued by Saxena, who realizes their love for each other and does not approve. He demands that Malik immediately fire Rohit. Sonia's tries, and fails, to make her father see what a good man Rohit is. Saxena tells Rohit that he needs to become successful before he can marry Sonia, since she is from a rich, upper class family. Determined to prove himself, Rohit and his friends attempt to procure a record deal for him. Rohit eventually becomes a well known artist and prepares to put on a concert.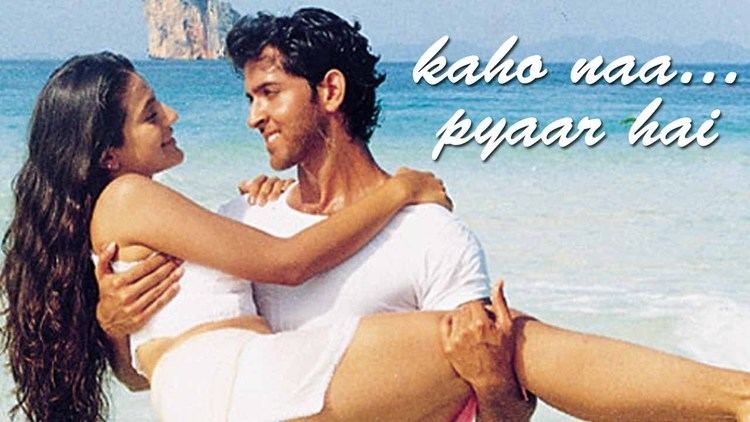 On the day of the show, Rohit goes to pick up Amit from school. Rohit witnesses the corrupt policemen and Malik shooting down a Commissioner (Ram Mohan) who has found out about their drug dealings. They discover Rohit's presence and shoot at him, wounding him. They pursue him over a bridge on the highway and knock his bike off track from the bridge causing him to fall into the river below. Rohit, who doesn't know how to swim, drowns. He is presumed dead. Amit is traumatised by the incident.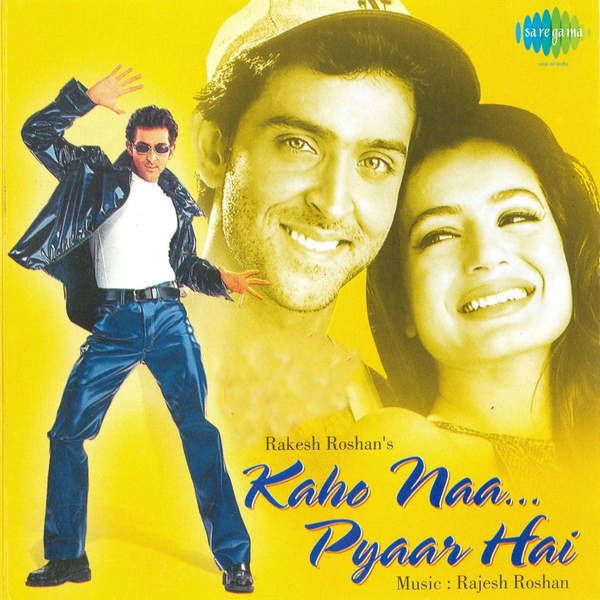 Sonia goes into depression due to Rohit's death. After some time, her father sends her to New Zealand to live with his brother. Her cousin Neeta (Tanaaz Currim) tries to help Sonia break out of her depression by taking her out to explore the New Zealand night life. There she meets Neeta's friend Raj Chopra (also Hrithik Roshan). He strikingly resembles Rohit, and he is also a singer and entertainer. Raj falls for Sonia, but his face reminds her so much of Rohit, making her more depressed. On learning her story, Raj decides to go with her back to India. After arriving in India, one of the corrupt officers spots the pair and opens fire on Raj. After Raj and Sonia escape the shooting, Raj realizes that somebody is mistaking him for Rohit. With this incident, Raj and Sonia realize that Rohit was murdered.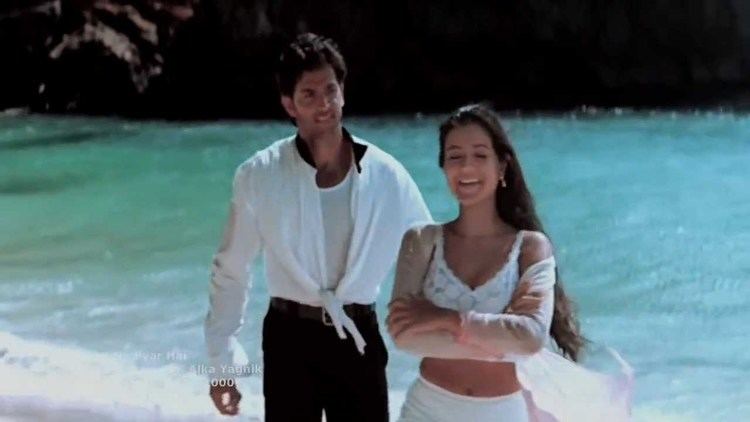 Raj is welcomed by Rohit's family and friends. His presence brings Amit out of his shell and he learns that Amit witnessed Rohit's murder. Raj decides to set the trap to expose the killers, posing as Rohit. Only Sonia and Rohit's acquaintances know the truth. Raj proposes his love to Sonia, and even though she likes him, she is still heartbroken about Rohit's death. Malik panics upon learning that "Rohit" is alive. Raj performs a concert in tribute to Rohit, and Mailk and the corrupt officers arrive there undercover. Saxena learns the truth about the scheme from Sonia, and he warns Malik. After the concert, Raj reveals unknown details of the shooting that he learned from Amit. Due to these details, Malik assumes that Raj really is Rohit, and that Saxena is playing a double game. Before Raj can reveal the names of the people who killed Rohit, he is shot at again by one of the corrupt officers, but is saved due to wearing a bullet-proof jacket.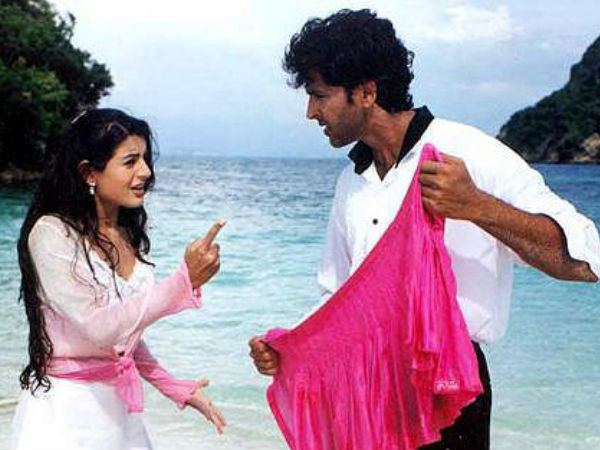 In order to catch Raj (who they believe is Rohit), the corrupt officers kidnap Sonia. Raj succeeds in killing them as well as their henchmen and rescues Sonia. Malik soon arrives on the scene, revealing his motive for mercilessly pursuing Sonia and Raj. Just as Malik is about to reveal the truth about his connection to Saxena, he is shot by Saxena himself, who feigns anger at his daughter's kidnapping. Amit arrives and immediately recognizes Malik as the man who killed Rohit. He tells Raj that on the day of the shooting, Malik was talking to someone named 'Sir ji' over the phone. Raj finds Sir ji's number in Malik's cell phone and makes a call. When Saxena's phone rings, Raj understands everything. On being confronted, Saxena confesses everything in front of Sonia and Raj before being arrested.
Sonia and Raj return to New Zealand, taking Amit with them. They get engaged with the blessings of their family and friends.
Hrithik Roshan as Rohit Mehra (Dead) / Raj Chopra
Ameesha Patel as Sonia Saxena (Mona Ghosh Shetty as the dubbing voice)
Anupam Kher as Mr. Saxena / Sirjee
Dalip Tahil as Shakti Malik
Mohnish Behl as Inspector Kadam
Ashish Vidyarthi as Inspector Shinde
Satish Shah as Anthony Rodriques Uncle (Rohit's landlord)
Farida Jalal as Lily Anthony Rodriques Aunty (Rohit's landlady)
Rajesh Tandon as Atul Malik (Shakti Malik's son and Sonia's friend)
Asha Patel as Mrs. Chopra (Raj's mother)
Tanaaz Currim as Neeta Saxena
Vrajesh Hirjee as Tony (Rohit's friend)
Abhishek Sharma as Amit Mehra (Rohit's younger brother)
Johnny Lever as Inspector Parab
Ram Mohan as Police Commissioner
Kamya Punjabi as Shobha, a girl on cruise ship
The film was launched in 1998 with Hrithik Roshan and Kareena Kapoor as the lead actors. However, the latter walked out a few days after the launch, following a "misunderstanding" between the director Rakesh Roshan and Kareena's mother Babita. Rakesh, who had known Ameesha Patel's family for long then, cast her in the role.
The ship scenes were filmed aboard the Star Flyer. The island scenes were filmed in Krabi, Thailand in the area near James Bond Island.
Upon theatrical release, Kaho Naa... Pyaar Hai received highly positive reviews from the critics and was declared an "All-Time Blockbuster". The performance of Hrithik was well praised, and the music received positive reviews. Most critics noted the storyline was clichéd. Planet Bollywood's Alok Kumar said "I'm telling you all to go see KNPH, a movie with which I had low expectations. The film ended up being very entertaining." Ajay Chaturvedi of Apunkachoice.com said "The film suffers from a bad script." But he praised the performance and dancing of Hrithik saying, "The highlight ... is Hrithik Roshan who has good screen presence, He has acted quite well considering that this is his debut film and he is a brilliant dancer." He praised the music saying "it is a big plus with "Na Tum Jano Na Hum" and "Ek Pal Ka Jeena" being the pick of the lot." The reviewer for Filmfare rated the film three-and-a-half out of five, and wrote, "Rakesh Roshan has come up with a winner. A racy script, excellent product values and taut editing result in a storyline that keeps the audience hooked throughout. The music is also good, especially the title song and numbers such as Ek pal ka jeena and Chand sitare. Hrithik is very good in the action and dance sequences, and proves his acting calibre in his very first film. Amisha too performs well."
Sabiha Kalolwala of The Indian Express wrote, "Rakesh Roshan has been smart enough to make a film which encompasses all the facets of acting — drama, action, romance, comedy and tragedy, all of them enacted pretty well by Hritik Roshan." Of the soundtrack, he wrote, "There is not even one song which is not enjoyable." Anupama Chopra, reviewing the film for India Today wrote, "... Rakesh has taken the routine love story, added a thriller twist and narrated it with style. KNPH isn't about path-breaking craft, it's about blockbuster presentation. Rakesh's sweat and money are apparent in every frame." She concluded writing, "What doesn't work is the tired villain track. Kher, one of Bollywood's finest, hams from frame one. Perhaps the idea of playing disgruntled papa yet again was too tedious. His post-climax repenting is almost comical. The rest of the gang isn't much better. The plot is as stale as the performances." Kanchana Suggu of Rediff.com called the film a "great entertainer" and wrote, "One must say Rakesh Roshan knew what he was doing when he cast Hrithik as the lead. The boy is good. The ease and style with which he dances, emotes, fights, makes one forget this is his debut film. He's had to essay two different characters, and he's done justice to both." Also commending the performances of other actors, she wrote praises of other departments in that the "music is good, the songs are catchy, the cinematography is appealing, the direction is unobtrusive and the story is actually 'different'."
Kaho Naa... Pyaar Hai was the highest grossing Bollywood film of 2000. When adjusted for inflation it is the 11th highest grossing Bollywood film of all time and the sixth highest-grossing film of the 2000s. It is considered as a blockbuster film.
The film's music was composed by Rajesh Roshan. Lyrics were by Saawan Kumar Tak, Vijay Akela and Ibrahim Ashq. The songs "Ek paal ka jeena", "Na tum jano na hum", "Kaho na pyaar" were by Lucky Ali and Udit Narayan. "Chand Sitaare" and the title song were chartbusters. The rest of songs were also very popular. The album became the best-selling Bollywood soundtrack of the year.