Kadri Mälk (January 27, 1958 in Tallinn, Estonia) is a notable Estonian artist and jewelry designer.
Mälk began her studies at the Tartu Art School in 1977 and graduated from the Estonian Academy of Arts in 1986, studying under professor Leili Kuldkepp. Between 1986 and 1993 Mälk worked as a freelance artist. In 1993 she enrolled at the Lahti Design Institute in Finland, studying gemmology under the direction of Esko Timonen and completed her studies at Bernd Munsteiner's lapidary studio in Germany. Mälk has been assigned to the Estonian Academy of Arts since 1989 and has been a professor in the jewelry department at the school since 1996.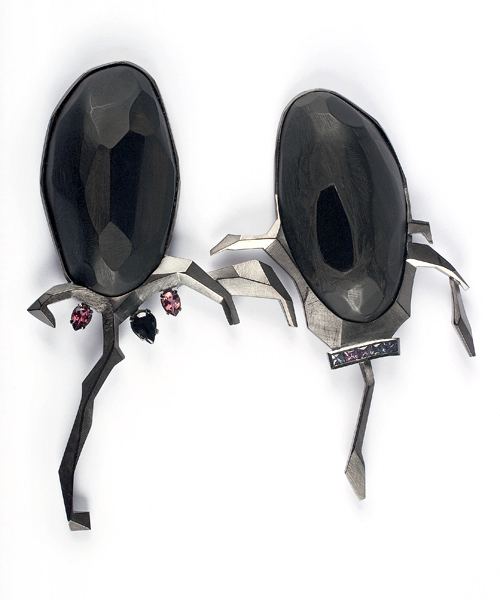 Mälk has had both solo and group exhibitions throughout the world. Her jewelry designs have been displayed in various museums and exhibitions in: Estonia, Latvia, Lithuania, Germany, Belgium, Denmark, Finland, U.S., Korea, Russia, Slovakia, France, Japan, England, Scotland, Sweden, Spain and Norway.