Kaal (Hindi: काल, translation: the time of doom), also known as Kaal: The Jungle, is an Indian natural horror film directed by Soham Shah, and jointly produced by Karan Johar and Shah Rukh Khan. The film stars Ajay Devgan, John Abraham, Vivek Oberoi, Esha Deol and Lara Dutta in lead roles. It released on 29 April 2005.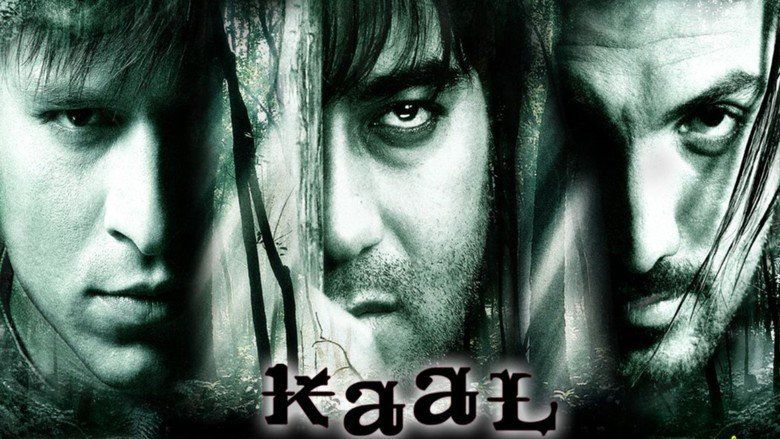 The story relates the struggle of wildlife expert Krish Thapar (John Abraham), his wife Riya Thapar (Isha Deol) and a group of friends, who battle against a ghost in the fictional Orbit National Park (alluding to the world-famous Jim Corbett National Park, Nainital, Uttarakhand) for their lives. The film sends out the message on protecting the precious wildlife of India.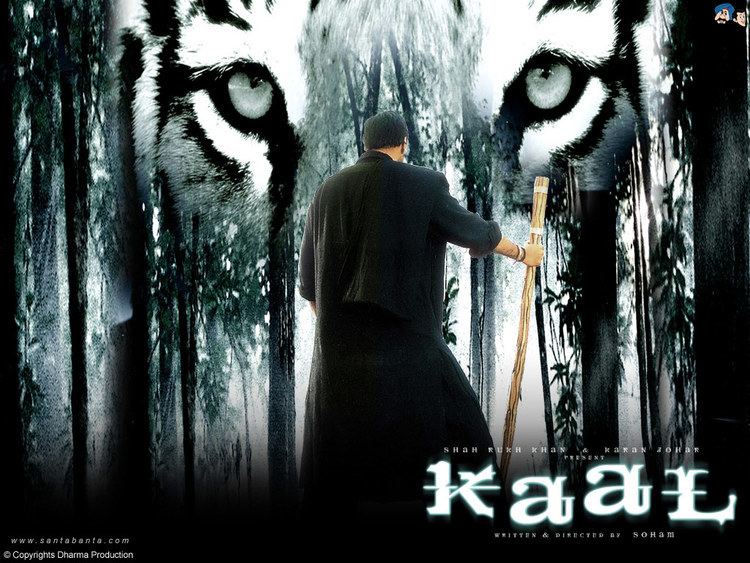 Two British nationals are killed by a ferocious tiger in corbett National Park in India. This incident follows several other tiger attacks, and many deaths result, prompting National Geographic to send a correspondent, Krish Thapar (John Abraham) to the national park and ascertain what really happened. Thapar is accompanied by his wife Riya (Esha Deol). A group of youngsters, consisting of Dev Malhotra (Vivek Oberoi), Ishika (Lara Dutta), Sajid (Kushal Punjabi) and Vishal (Vishal Malhotra), on a hunting trip also arrive in corbett National Park in the hopes of sighting and shooting some big prey.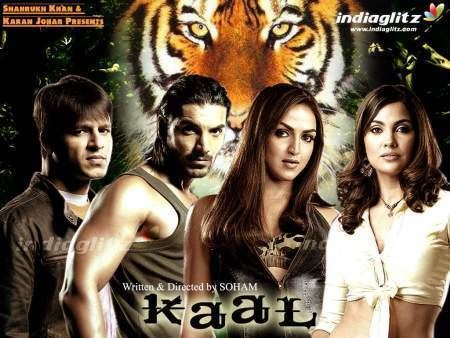 Both the Thapars and the youngsters meet with each other, and seek the guidance of a local called Kaali (Ajay Devgan) after he saves them from a streak of tigers. On their way out from the national park, some of the members of the group are mysteriously killed when Sajid is secretly murdered for using a pistol, Vishal dies while surviving the car crash, and Riya is hanged in a well drowning her to death. Kaali tells them about a recent story of how hunting was destroying the jungle. One local guide got very upset by this and started leading tourists astray and getting them killed by tigers. When this started affecting the tourism, other villagers and local guides beat that guide and threw him to the tigers. The local villagers now believe that his ghost is killing everyone who breaks the jungle's rules.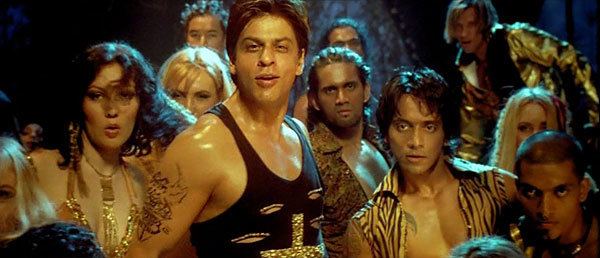 It is finally understood that Kaali is the spirit of the dead tourist guide and is responsible for the recent deaths. Somehow Krish, Dev, Ishika manage to get out of the national park.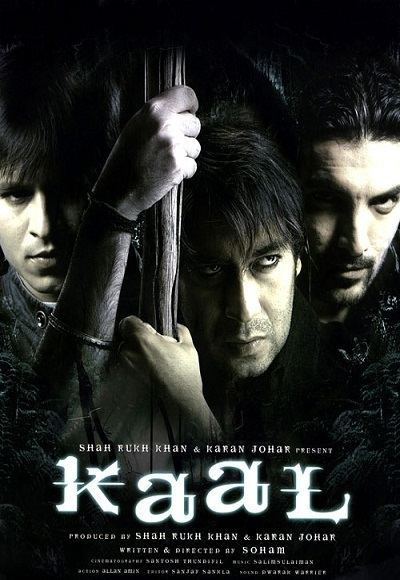 Ajay Devgan as Kaali Pratap Singh
John Abraham as Krish Thapar
Vivek Oberoi as Dev Malhotra
Lara Dutta as Ishika
Esha Deol as Riya Thapar
Kushal Punjabi as Sajid
Vishal Malhotra as Vishal
Vineet Sharma as Bagga
Parmeet Sethi as jungle officer
Daya Shankar Pandey
Shah Rukh Khan in a special appearance in song "Kaal Dhamaal"
Malaika Arora in a special appearance in song "Kaal Dhamaal"
Soham Shah, the writer-director of Kaal had earlier assisted Karan Johar in Kabhi Khushi Kabhie Gham... (2001). 25 Litres of real blood was used in the film. The idea of using computer-generated tigers was dropped because of the lack of its realism. The three tigers shown in Kaal were also used in the Hollywood film Gladiator (2000). Scenes involving tigers were shot in Bangkok, where they used to roam free on sets. Vivek Oberoi earlier wanted to do Devgn's role, but later accepted the one offered. The film was shot at the Jim Corbett National Park.
The film received positive to mixed reviews from critics noting it to be a different type of horror film. At the box office it performed moderately well, grossing an approx Rs.19 Crores and was given the final verdict of an above-average grosser. It was also the tenth highest-grossing film of 2005.
The music is composed by Salim-Sulaiman and Anand Raj Anand. The lyrics are penned by Shabbir Ahmed, Anand Raj Anand and Kailash Kher. According to the Indian trade website Box Office India, with around 16,00,000 units sold, this film's soundtrack album was the year's seventh highest-selling.