Covid-19
900 km/h




9.59 m




8.4 m





The KB SAT SR-10 is a prototype Russian single-engine jet trainer aircraft, fitted with forward-swept wings. It first flew in 2015, and is being offered to the Russian Air Force and for export.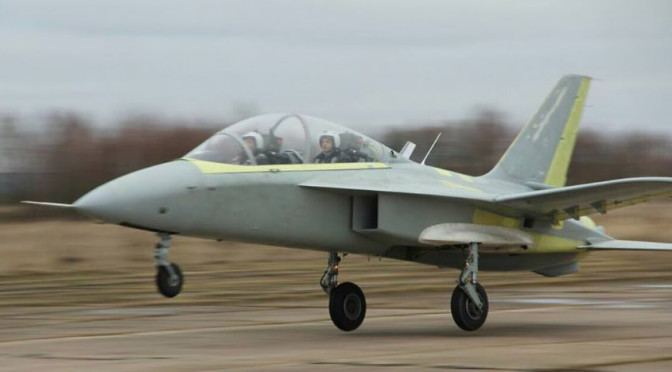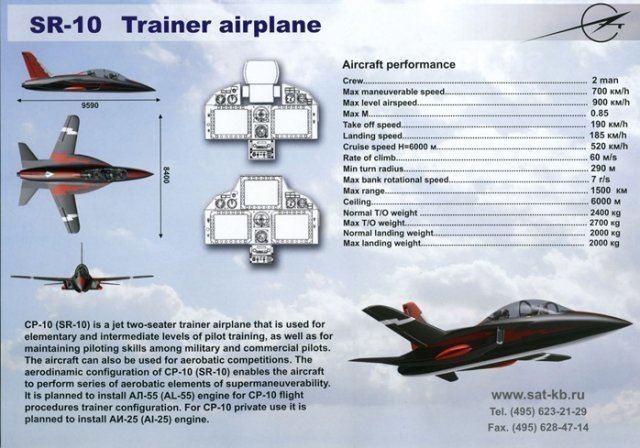 The Russian design bureau KB SAT (Sovremyenne Aviatsyonne Tekhnologii - Modern Aircraft Technologies) began work on a single-engine jet trainer and sport aircraft, the SR-10, in 2007, displaying a mockup at the MAKS airshow at Zhukovsky in August 2009. The SR-10 is a mid-wing monoplane of all-composite construction, with a wing swept forward at an angle of 10 degrees. The crew of two sit in a tandem cockpit. It is powered by a single turbofan, with a Ivchenko AI-25V fitted in the prototype, but more modern Russian engines, such as the NPO Saturn AL-55 are proposed for production aircraft.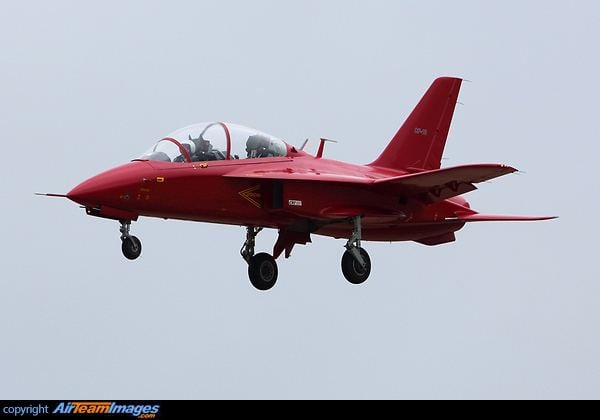 The SR-10 was offered to meet a 2014 requirement for a basic trainer for the Russian Air force, but was rejected in favour of the Yakovlev Yak-152, a proposed turboprop trainer. Despite this setback, KB SAT continued to develop the SR-10, proposing it as an intermediate trainer between the Yak-152 and the Yakovlev Yak-130 advanced trainer and for export. The first prototype SR-10 made its maiden flight on 25 December 2015.
Data from Russia's New Jet Trainer
General characteristics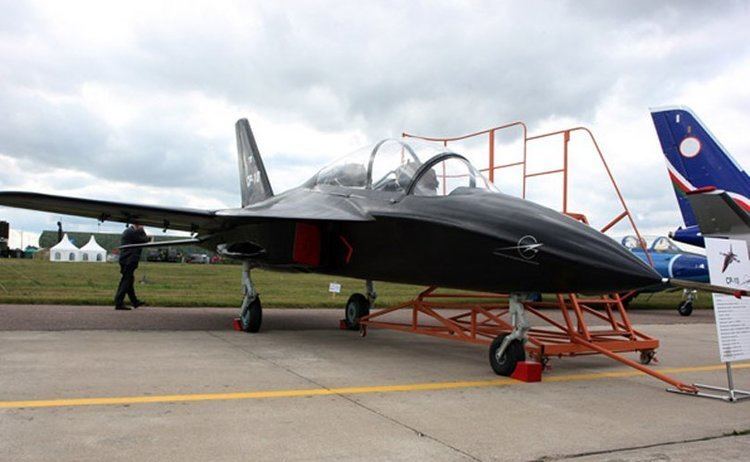 Crew: 2
Length: 9.59 m (31 ft 6 in)
Wingspan: 8.40 m (27 ft 7 in)
Height: 3.55 m (11 ft 8 in)
Gross weight: 2,400 kg (5,291 lb)
Max takeoff weight: 2,700 kg (5,952 lb)
Powerplant: 1 × Ivchenko AI-25V turbofan, 16.87 kN (3,790 lbf) thrust
Performance
Maximum speed: 900 km/h (559 mph; 486 kn)
Cruising speed: 520 km/h (323 mph; 281 kn)
Range: 1,500 km (932 mi; 810 nmi)
Service ceiling: 6,000 m (19,685 ft)
g limits: +10/-8
Rate of climb: 60 m/s (12,000 ft/min)
KB SAT SR-10 Wikipedia