Parents

Beevi, T Muhammed Koya







Full Name

Kachinamthoduka Purayil Ummer

Born

11 October 1930 (

1930-10-11

)

Calicut, British India

Spouse

Beechami Ummer (m. ?–2001)

Children

Rasheed Ummer, Muhammed Ashraf Ummer, Mariyambi Ummer

Movies

Nagamadathu Thampuratti, Shobaraj, Anugraham, Murappennu, Minnaram




Similar People

Adoor Bhasi, G Devarajan, Sreekumaran Thampi, A T Ummer, Thoppil Bhasi
Remembrance of K P Ummer: Kettathum Kandathum, 03 November 2012 part one
K P Ummer the Handsome - Versatile Villain of Malayalam Cinema
K. P. Ummer (Malayalam: കെ പി ഉമ്മർ (Kachinamthoduka Purayil Ummer), 11 October 1930 – 29 October 2001) was a Malayalam cinema actor from Thekkepuram quarter of Kozhikode, Kerala, India. He was active in cinema from early sixties until late nineties.
Contents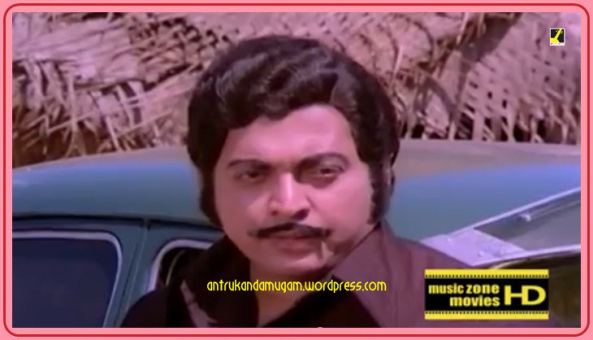 His first film was Rarichan Enna Pauran (1956). He frequently played the villain opposite Prem Nazir, who played the hero. Ummer was also a character artist in the 1960s, 1970s and 1980s. In 1967, he did his first character role in the film Udhyogastha directed by P. Venu. Later he had worked in many of his films.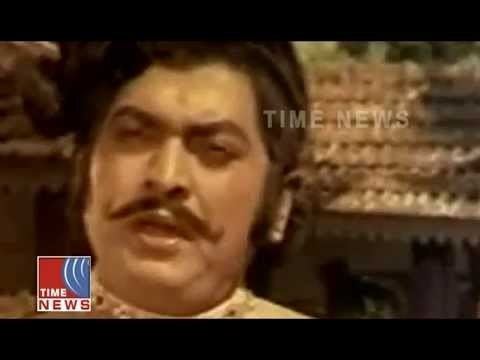 Ummer was a professional drama actor of K.P.A.C. and other troupes.He was a football player.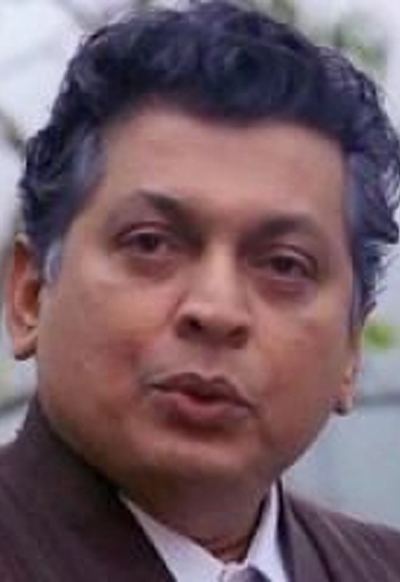 K. P. Ummer was the first actor in Kerala to turn down a state government award. The K.P. Ummer Anusmarana Samithi created an award instituted in his memory for the people who contribute to Malayalam movies.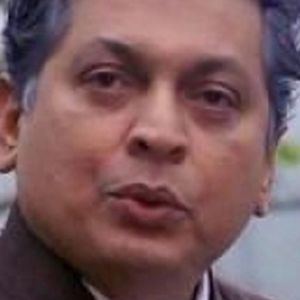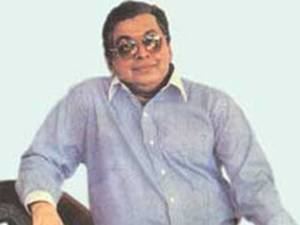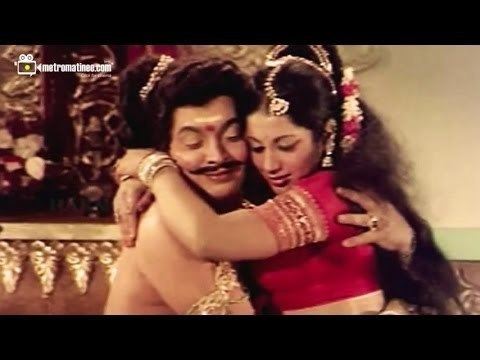 Filmography
Actor
1998
Kallu Kondoru Pennu
as
Father of Dr. Suresh
1998
Harikrishnans
as
Hostel Warden
1995
Keerthanam
as
Father Pulikkottil
1995
Mannar Mathai Speaking
as
Prathapa Varma
1995
Sundarimare Sookshikkuka
1994
Chanakya Soothrangal
as
Madhavan Nair
1993
Butterflies
as
Bharathan Menon
1991
Nayam Vyakthamakkunnu
1990
Arhatha
as
Sreedharan Unnithan
1990
Kshanakathu
as
Father of Parvathy
1990
Varthamana Kalam
as
K.P. Menon
1990
Iyer the Great
as
G.D. Nair
1988
Dhwani
as
Omalloor Sadasivan
1987
Nadodikkattu
as
Police Chief
1987
Adimakal Udamakal
as
Andrews
1986
Iniyum Kurukshethram
as
Krishnan Menon
1986
Manasilloru Manimuthu
1986
Sayam Sandhya
as
Father of Sivaprasad
1986
Moonnu Masangalkku Munpu
1985
Ezhu Muthal Onpathu Vare
1985
Ithu Nalla Thamasa
as
'Meesha' Vasu Pillai
1985
Ivide Ee Theerathu
as
Keshava Kaimal
1985
Oru Naal Innoru Naal
as
Thampi
1985
Angadikkappurath
as
Dasappan
1984
Alakadalinakkare
as
Rajasekhar
1984
Ivide Thudangunnu
as
Pappachan
1984
Lakshmana Rekha
as
Col. Rajasekharan Nair
1984
Manase Ninakku Mangalam
as
Raghunath
1984
Nishedhi
as
Madhavan Thampi
1984
Nokketha Dhoorathu Kannum Nattu
as
Mathews
1984
Panchavadi Palam
as
Jahangir
1984
Poomadathu Pennu
as
Sreedharan
1984
Veruthe Oru Pinakkam
as
C.S. Nair
1984
Athirathram
as
Shankardas
1983
America America
as
R.K. Menon
1983
Kodumkattu
as
IG R.C. Sekharan Thampi IPS
1983
Mansoru Maha Samudram
as
Father of Ranjini
1983
Onnu Chirikku
as
Govindankutty
1983
Pourasham
as
Rajasekharan Thampi
1983
Sandhya Vandanam
as
Father of Ramachandran
1983
Sesham Kazhchayil
as
K.P.R. Varma
1983
Surumayezhutiya Kannukal
1983
Karyam Nissaram
as
Avarachan
1982
Anguram
as
Father of Malini and Babu
1982
Beedi Kunjamma
as
Sankara Pilla
1982
Champalakadu
as
Govind Singh
1982
Ente Mohangal Poovaninju
1982
Naagamadhathu Thampuratti
1981
Asthamikkatha Pakalukal
1981
Druvasangamam
as
Krishna Das
1981
Theekkali
as
Sankarankutty
1981
Valarthu Mrugangal
as
Gopi
1981
Oothikachiya Ponnu
as
Mathachan
1981
Thadavara
as
SP Chandrasekhar
1980
Ammayum Makalum
as
Kurup / Anandan
1980
Dhooramarigey
as
Father of Shirley
1980
Kaaval Maadam
as
Kollapanikker
1979
Avano Atho Avalo
as
Mohan
1979
Irumpazhikal
as
Katthi Chandran
1979
Kochu Kochu Thettukal
1979
Vaaleduthaven Vaalaal
1979
Vijayam Nammude Senani
1978
Anubhoothikalude Nimisham
1978
Aval Kanda Lokam
as
Dr. Gopinath
1978
Balapareekshanam
as
Govindankutty
1978
Ee Manohara Theeram
as
Sankaran
1978
Itha Oru Manushyan
as
Inspector
1978
Kadathanattu Maakkam
as
Thacholi Othenan
1978
Kanal Kattakal
as
James / Rajan
1978
Shalini Ente Koottukari
as
Shalini's Father
1978
Thacholy Ambu
as
Kathiroor Gurukkal
1977
Acharam Ammini Osaram Omana
as
Nalukettil Sivan Pillai
1977
Angikaram
as
Madhavan Thambi
1977
Anugraham
as
Sreedhara Menon
1977
Hridhayame Sakshi
as
Vasudevan
1977
Ivanente Priyaputhran
1977
Kaduvaye Pidicha Kiduva
1977
Muttathe Mulla
as
Panikkar
1977
Niraparayum Nilavilakkum
1977
Tholkkan Enikku Manassilla
1977
Kannappanunni
as
Thacholi Kunji Chanthu
1976
Aayiram Janmangal
as
Lawyer Sukumaran
1976
Abhinandanam
as
Venu Menon
1976
Alinganam
as
Dr. Gopinath
1976
Chennai Valarthiya Kutty
1976
Mohiniyattom
as
Narendran
1976
Rathriyile Yathrakkar
1976
Vanadevatha
as
Lohithakshan
1975
Alibaba and Forty-One Thieves
as
Sherkhan Abu Hassan
1975
Chattambi Kalyani
as
Vaasu
1975
Cheenavala
as
Prathapachandran
1975
Kottaram Vilakkanundu
1975
Neela Ponman
as
Dr. Pavithran
1975
Sathyathinte Nizhalil
1974
Arakkallan Mukkallan
as
Ugran Varma
1974
Bhoomi Devi Pushpiniyayi
as
Madhava Menon
1974
College Girl
as
Kunjahammadali Hajiyar
1974
Nadee Nadanmare Aavashyamunde
1974
Pancha Thanthram
as
Prof. Menon
1974
Thacholi Marumakan Chandu
as
Kandarar Menon
1974
Thumbolarcha
as
Elavannur Madathil Chandu
1974
Ayalathe Sundari
as
Dhamodaran
1973
Divyadharsanam
as
Rajashekharan
1973
Football Champion
as
Ravi
1973
Kaapalika
as
Alex / Mr. Nair
1973
Thaniniram
as
Tank Madhavan
1972
Aromalunni
as
Thampikkutty
1972
Baalya Prathijna
as
Vijayan
1972
Gandharava Kshetram
as
Vasudevan
1972
Oru Sundariyude Katha
as
Engineer
1972
Sambhavami Yuge Yuge
as
Raju
1971
C.I.D. Nazir
as
Das (as Ummer)
1971
Lora Nee Evide
as
Somappan
1971
Panchavan Kadu
as
Marthanda Varma
1971
Vivahasammanam
as
Madhavankutty
1970
Aranazhikaneram
as
Thomas
1970
Ezhuthatha Katha
as
Gopalan Nair
1970
Ningalenne Communistaki
as
Mathew
1970
Othenente Makan
as
Chandutty
1970
Pearl View
as
Professor Stephen
1970
Vazhve Mayam
as
Sasidharan Nair
1969
Ballatha Pahayan
as
Rajan
1969
Kannoor Deluxe
as
Venu Pillai
1969
Urangatha Sundary
as
Sudhakaran
1969
Vilakkapetta Bandhangal
1969
Vila Kuranja Manushyan
1969
Danger Biscuit
as
Dr. Sudhakaran
1969
Kattu Kurangu
as
Chakrapani
1968
Bharyamar Sookshikkuka
as
Dr. Pothuval
1968
Love in Kerala
as
Shankar
1968
Paadunna Puzha
as
Ravindran Nair
1968
Thokkukal Katha Parayunnu
1968
Vazhi Pizhacha Santhathy
1967
Chitra Mela (segment "Nagarathinte Mukhangal")
1967
Paathira Pattu
as
A Police Officer
1966
Kayamkulam Kochunni
as
Diwan
1956
Rarichan Enna Pauran
as
Saidali
References
K. P. Ummer Wikipedia
(Text) CC BY-SA