Michelle was born Kimberly Michelle Pate. As a child, Kimberly learned to play piano and guitar, and took voice lessons from Bob Westbrook, who also trained pop singers Justin Timberlake and Britney Spears. She graduated from Overton High School in 2000. She earned a music scholarship to Florida A&M University (FAMU) by yodeling at her audition. She was crowned the Freshman Attendant of the Homecoming Court in late 2000 at the age of 18. She is a member of Delta Sigma Theta sorority having pledged FAMU's Beta Alpha chapter in the Fall of 2001. She reports that she stopped attending classes for a short time to have a baby boy in September 2004, then returned to finish college. The father of her son ended up marrying her sorority sister. She graduated from FAMU with honors and was accepted into several law schools but decided to forgo law school to pursue music full-time.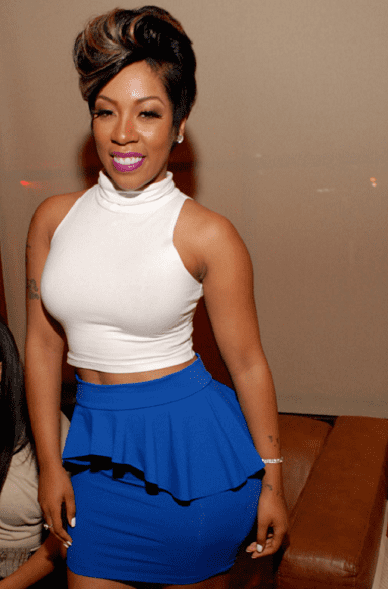 Michelle's age was reported in her college yearbook as 18 in late 2000, which would put her birth year at 1982. Her age was reported as 31 in 2015 by The Source magazine, which would put her birth year at 1984. AllMusic's biography of her gives a birth year of 1986. The editor of "GossipWeLove.com" commented on the discrepancies in reported birth year, registering disbelief that Michelle could have entered college, and won her class's prom beauty contest, at age 14. Michelle formed a college friendship with Basketball Wives actress Royce Reed who was born in 1981.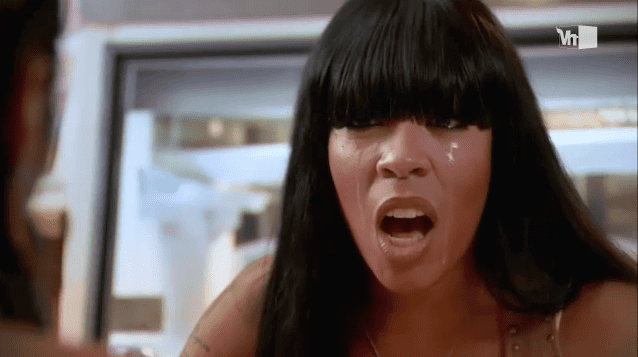 In 2009, Michelle began her music career when she signed a contract deal with Jive Records. After signing a deal, she released the buzz single, titled "Fakin' It". In the same year, the song garnered quite some attention from the public eye. The Missy Elliott-assisted single attained a slight attention, when it peaked at number 100 on the US Hot R&B/Hip-Hop Songs. The song not only charted, but it also captivated the urban audience due to the influx of sexual lyrics in the song. In 2010, following the buzz single's release, Michelle went on to release three follow-up singles: "Fallin'", "I Just Can't Do This" and "How Many Times", which respectively charted at numbers 56, 53, and 53 on the US Hot R&B/Hip-Hop Songs chart, before she was brought out of her label contract by Jive Records in October 2011. At the time, Michelle was in the process of recording her debut album, originally titled Pain Medicine, which was slated to have features and collaborations from artists such as Trina, Gucci Mane, Akon, Usher, Missy Elliott and R. Kelly. The album was scrapped due to her departure from Jive Records.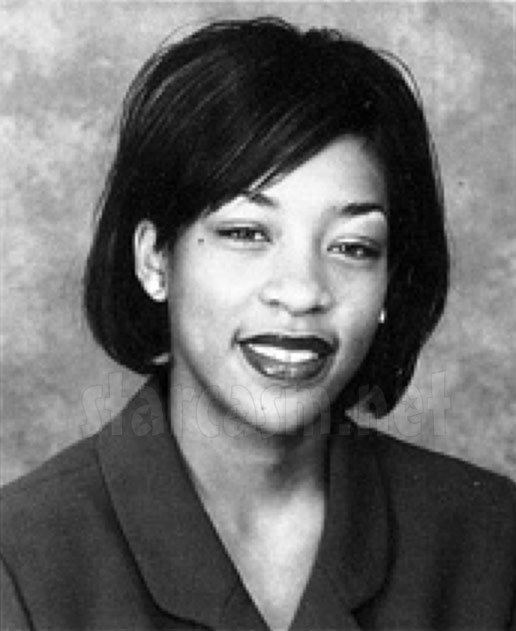 In 2012, Michelle joined the cast on season one of VH1's reality TV show Love & Hip Hop: Atlanta. During its run, Michelle announced that she would be leaving the show after the second season to move to New York to join Love & Hip Hop: New York for its fourth season, to help boost ratings and focus more on her music career. Following her appearance on the reality series, Michelle signed a deal with Atlantic Records and has since then she confirmed that her debut album would likely be released sometime in 2013. The song, titled "I Just Wanna" was released as a buzz single for the album. On May 20, 2013, she released the lead single, titled "V.S.O.P.". The track was produced by Pop & Oak, and samples "Very Special" performed by Debra Laws, as well as "That's How Long" performed by The Chi-Lites. "V.S.O.P." reached at number 89 on the US Hot 100 Singles and number 27 on the US Billboard Hot R&B/Hip-Hop Songs charts. The music video (directed by Benny Boom) was released on June 29, 2013.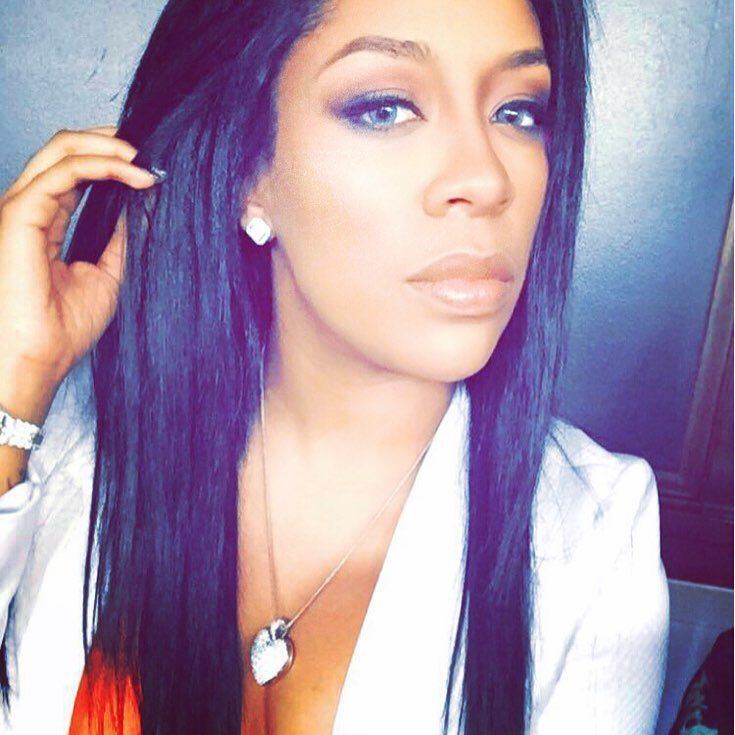 Her debut studio album, Rebellious Soul was released on August 13, 2013, debuting at number 2 on the US Billboard 200 and number one on the US Top R&B/Hip-Hop Albums charts, with first-week sales of 72,000 copies in the United States. As of December 2014, Rebellious Soul has sold over 260,000 copies. On November 4, 2013, she headlined her first tour, The "Rebellious Soul" Tour presented by BET Music Matters. The 19 city tour kicked off in San Francisco and ended December 3, 2013 in Boston. It included stops in Los Angeles, Houston, Chicago, and Atlanta. Opening acts featured Chris Brown protégé Sevyn Streeter and Tiara Thomas. On January 14, 2014, the album's second single "Can't Raise a Man" was released, which peaked at number 94 on the US Billboard Hot 100 and number 23 on the Hot R&B/Hip-Hop Songs charts.
Michelle announced that she would be joining Robin Thicke on the North American leg of his Blurred Lines Tour, which began on February 21, 2014, in Atlanta, Georgia. On February 14, 2014, she released a mixtape project titled Still No Fucks Given. On March 5, 2014, VH1 announced that Michelle would star in her own show K. Michelle: My Life chronicles the singer's life after Love & Hip Hop as well as her music career and life with family and friends. It premiered on November 3, 2014.
On September 16, 2014, Michelle released "Love 'Em All" on iTunes as the first single from her second album Anybody Wanna Buy a Heart?. Kevin, editor-in-chief of Spin Media website Direct Lyrics, described "Love 'Em All" as a "powerful and gritty" song and a "heartbreaker anthem". On November 17, 2014, Michelle released "How Do You Know?" as her third single from Anybody Wanna Buy a Heart?, and it shot to number one on the iTunes R&B chart. Michelle announced that she would go on a joint tour with Keyshia Cole beginning in January 2015, to promote her VH1 reality show K. Michelle: My Life and sophomore album, as well as Keyshia Cole's album Point of No Return.
On October 29, 2014, Michelle released the teaser trailer for Anybody Wanna Buy a Heart?. The album was released through Atlantic Records on December 9, 2014. The album cover was also released a few hours later on her Twitter and Facebook page. The album debuted at number four on the Billboard 200 chart, number one on the Top R&B/Hip-Hop chart and number one on the R&B chart, selling 87,000 copies in the first week of its release. Although Anybody Wanna Buy a Heart? charted lower than Rebellious Soul, it topped Rebellious Soul's first-week sales. In its second week, the album sold 30,000 copies, bringing its sales to around 120,000 copies. As of June 2015, Anybody Wanna Buy a Heart? has sold over 230,000 copies. Rebellious Soul and Anybody Wanna Buy a Heart? have sold 500,000 copies worldwide.
On January 21, 2016, Michelle released her lead single "Not a Little Bit" from her third studio album More Issues Than Vogue on her YouTube channel. The song was released on iTunes January 22, 2016. On February 11, 2016, "Ain't You" was released as the first promo single from the album. More Issues Than Vogue was made available for pre-order on February 12, 2016 and was released on March 25, 2016. On February 12, 2016, Michelle was featured in Billboard, sharing her Top 4 Anti-Valentine Anthems. In the two weeks that followed the release of "Ain't You," two more promo singles ("Mindful" and "Time") were issued prior to the release of More Issues Than Vogue. In May 2016, "Ain't You" was released as the album's official second single to Urban radio.
Michelle returned to Love & Hip Hop: Atlanta for its fifth season to promote her music and business ventures.
Michelle toured for a month from July 14, 2016, to August 14, 2016 and on September 30, 2016 the singer released "Forward", a track taken from the feature film "Birth of a Nation".
The third season of Michelle's reality show K. Michelle: My Life premiered on December 19, 2016. K. Michelle announced on social media that it would be her last.
On February 3, 2017, Michelle released the single "Got Me Crazy", alongside DJ Feezy, Rick Ross and Fabolous. Michelle released two more singles on September 8, 2017: "Birthday" and "Either Way", the latter featuring Chris Brown. They are from her forthcoming album, Kimberly: The People I Used to Know.
Rebellious Soul (2013)
Anybody Wanna Buy a Heart? (2014)
More Issues Than Vogue (2016)
Kimberly: The People I Used To Know (2017)
Headlining
Rebellious Soul Tour (2013)
My Twisted Mind Tour (2015)
Hello Kimberly Tour (2016)
Supporting
Ladies Make Some Noise Tour (supporting R. Kelly) (2009)
Blurred Lines Tour (supporting Robin Thicke) (2014)