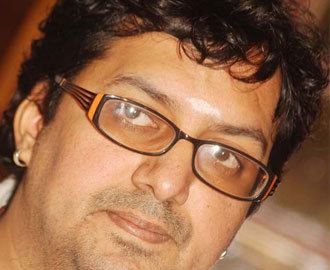 K.Kalyan entered the film industry at the age of 16 as a Music director cum lyricist for Kannada movies. He learnt Karnatic classical music under the guidance of Vid.Sri. Channakrishnappa. In the early days he worked as an assistant to the legendary music director Sri. Hamsalekha.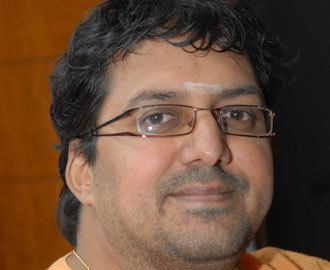 in the year 1994 Kannada film director KV PRASAD / ARJUN who directed HANTHAKA, RAMBE URVASHI MENAKE, MAAVA MAAVA MADUVE MAADO, KACHAGULI films allowed kalyan to pen a song for his film HANTHAKA. that was first Kannada film song of KALYAN ( but it is in the pen name of NEERAJ).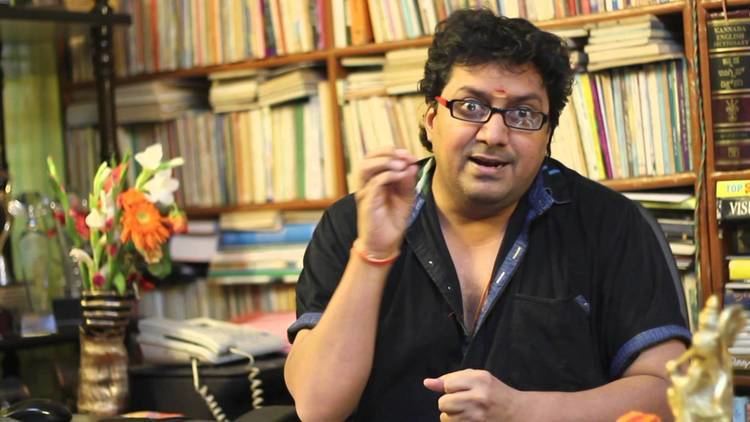 K.Kalyan has written lyrics for over 3000 songs, (nearly 410 movies, 93 Tele serials, 21 different kinds of Music Albums..Folks, classical, western,fusions etc. and has also won many prestigious awards.
K.Kalyan has worked with more than 77 legendary music directors like Hamsalekha, Illayaraja, A.R.Rahman, Vijaya Bhaskar, Rajan-Nagendra, Upendra kumar, Anu Mallik etc.
K. Kalyan's lyrical works include "Manase O Manase" (Chandramukhi Pranasakhi) and "Savi Savi Nenapu" (My Autograph), which are often played almost daily by one FM Radio station or the other.
Lyricist
Nammoora Mandara Hoove
Amruthavarshini
Chandramuki Pranasakhi
Shrirasthu Shubhamasthu
Appu
Abhi
Aakash
Huchcha
Chithra (film)
Kanasugara
Kotigobba
Aa Dinagalu
Tananam Tananam
Preethi Prema Pranaya
Kalasipalya
Ninnindale
Bhajarangi
Maanikya
Gajakesari
Rathavara
Composer
Mahabharatha (1997)
Balina Dari (1997)
Chandramukhi Pranasakhi (1999)
Naanenu Maadilla (1999)
Shrirasthu Shubhamasthu (2000)
Prema (2002)
Rowdy Aliya (2004)
Abhinandane (2005)
Tananam Tananam (2006)
Gopi (2006)
Mandakini (2008)
Ganga Kaveri (2008)
Manasugala Maathu Madhura (2008)
Mana Mecchida Bangaru (2015)
3 times state award
Best music director : Chandramukhi pranasakhi 1999-2000;
Best lyricist: Preethi prema pranaya - 2003-2004;
Best lyricist: Ganga kaveri- 2008-2009
2 times Filmfare award
Best Music director: Chandramukhi pranasakhi :1999-2000;
Best lyricist : Tananam tananam - 2006-2007
8 times Aryabhata Awards
Chi.Uday Shankar Award
Prema kavi award (By Abdul Kalam's wings of fire association)
Sujay sri award (from Mantralaya mutt)
Chatrapathi Shivaji state award
Kannada chitra premi award
Kannada chitra rasikara award
Knockout Udaya cine award
Akashvani National award
Banagalore Music Fare award
And more than 300 fans & prestigious awards to his credit.
K.Kalyan has been noted as a good Samaritan for his social works that he does apart from his professional duties. He has so far adopted many children at an orphanage for the last 12 years and is providing them their educational facilities up to their end of schooling without knowing their identities and has been actively involved in helping the senior citizens without any returns and publicity and also helping many young talents who are trying for chance.