Justine Alexandra Roberts Tunney (born circa 1985) is a software developer, a former Occupy movement activist and a blogger.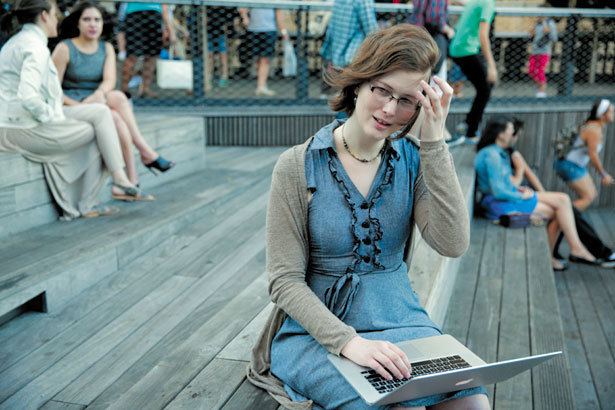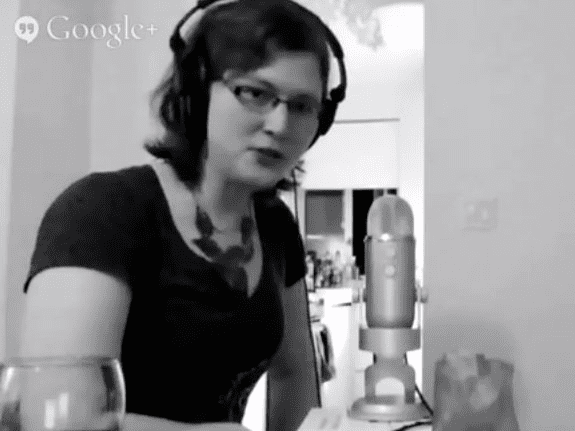 In 1999, at the age of 14, then operating under the online name "Oogle", Tunney built "Rampage Toolz 2.o" for exploiting security vulnerabilities in AOL and sending spam. Tunney said Rampage Toolz was the most popular third-party AOL "prog" at the time. She ran ads on her site, and at the height of the dot-com boom earned hundreds of dollars a month from them, which as a teenager she did not know what to do with.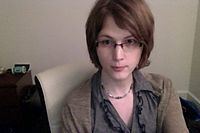 Tunney has stated that she had never heard of Google at the time, and the similar name "Oogle" was just a coincidence.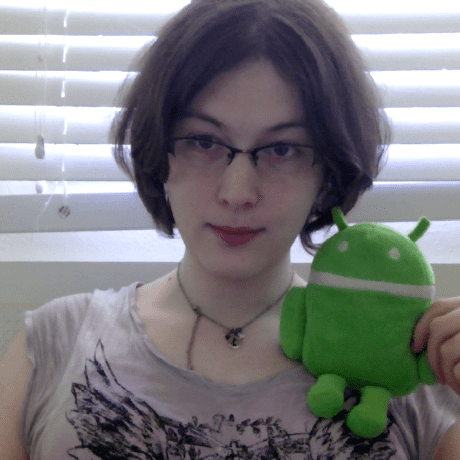 Tunney published screenshots of Rampage Toolz and its Oogle.net website, and source code for the tool, after the statute of limitations had expired.
In 2011, Kalle Lasn, founder of the left-wing magazine Adbusters, put out a call to activists to occupy Wall Street, in response to the perceived political corruption of American democracy by Wall Street, in the context of the 2008 financial crisis and its aftermath. Tunney was one of the first individuals to respond to Lasn's call, quickly creating the @occupywallst twitter handle and occupywallst.org web site on July 14, 2011, which became the main online hub for the Occupy movement.
In February 2014, Tunney took back exclusive control of the Occupy Wall Street Twitter account, which she had originally created, removing posting access to most of the activists who previously had access. She stated that she was a "founding organizer" of the movement. She wrote that she locked down the Twitter account partly in order to keep it from being just a mouthpiece for the Democratic Party.
She also said that a large number of Twitter users were being misogynist and transphobic against her.
Tunney has described Occupy Wall Street as a far-left movement. Her former comrades have described her as a technocratic fascist.
She has written that she viewed those activists within Occupy Wall Street who disagreed with her "taking initiative" in the OWS movement, and who sat in meetings "trying to devise ways to boss [her] around", as "unskilled unintelligent parasites".
Tunney has been a vocal supporter of the Gamergate movement. She contributed to an unsuccessful crowdfunding campaign to create a Gamergate movement website, and has posted in support of the Gamergate movement on the Occupy Wall Street Twitter account.
Tunney is a prolific blogger and Twitter user who often writes about political topics on Twitter, on her personal blogs, and on other websites.
Her political writing is sometimes controversial or extreme - to such a degree that the Daily Dot, Vice and various Twitter users, have speculated that she might be trolling, or performing online performance art, and might not be expressing sincerely-held views. The Daily Dot cited Tunney saying that "free speech rights should only be respected for techies", and not for progressives (which ignores the fact that some technologists are also political progressives) and "Hopefully, I'll live to see a day when all the muckraking progressive reporters/bloggers are sent to prisons".
Tunney has characterised some of her activities as "trolling" multiple times since March 2014. In response to a question put to her on Ask.fm in regards to the asker's suspicion that Tunney was trying to "deliberately piss off liberals", Tunney wrote an answer that included the sentence "My favorite tactic for trolling progressives, is simply to not use their newspeak." Tunney has also said that "Trolling is the only way to get away with saying certain things under the current regime".
Tunney has said that she is "an entirely different person offline".
In 2014, Tunney petitioned the US government on We the People to hold a referendum asking for support to retire all government employees with full pensions, transfer administrative authority to the technology industry, and appoint Google CEO, Eric Schmidt as CEO of America. Tunney works as a software engineer at Google. The petition expired because it failed to meet We The People's signature threshold.
Tunney was diagnosed with a tumor in 2012, which has been removed.