Covid-19
Musician, vocalist




Vocalist




Justin Pearson




1991–present




Vocals, bass guitar






August 20, 1975 (age 40) (

1975-08-20

)


San Diego, United States




Struggle, Swing Kids, The Crimson Curse, The Locust, Holy Molar, Some Girls, Head Wound City, The Blood Brothers, Yeah Yeah Yeahs, Bastard Noise, Retox, Ground Unicorn Horn, All Leather




From the Graveyard of the Arousal Industry




The Locust (Since 1994), Retox, Swing Kids, Head Wound City, Some Girls, Holy Molar




Noise rock, Hardcore punk, Grindcore, Math rock, Mathcore, Powerviolence




Three One G, Epitaph Records, Gold Standard Laboratories, Dim Mak Records, ANTI-




The Locust, New Erections, Plague Soundscapes, Heaven's Pregnant Teens, All My Friends Are Going De




Gabe Serbian, Bobby Bray, Cody Votolato, Nick Zinner, Jordan Blilie





Facebook
Justin Pearson (born August 20, 1975) is a vocalist and bassist known for his prolific music career, playing in a number of San Diego-based noise rock, punk and grindcore bands, as well as his record label Three One G Records. Starting off in the punk outfit Struggle in 1994, ensuing projects included Swing Kids, The Locust, The Crimson Curse, Holy Molar, Head Wound City, Ground Unicorn Horn, All Leather, and Retox. He has collaborated with Jimmy LaValle, Gabe Serbian, Mark McCoy, Wesley Eisold, Karen O, Nick Zinner, Jordan Blilie, Cody Votolato, The Bloody Beetroots, Mike Patton, Dave Lombardo, and members of Bastard Noise, among others.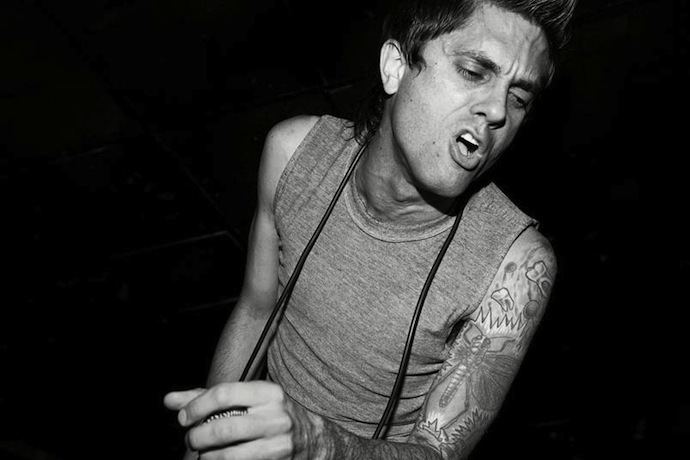 Pearson has been cited as an influence for his work in Swing Kids and The Locust on the genres of noise rock, powerviolence, and what has been dubbed "freak punk."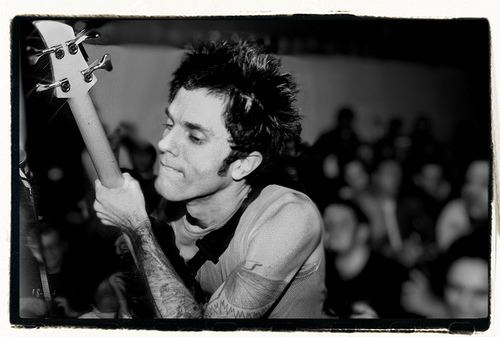 Justin Pearson was born on August 20, 1975 and initially raised in Phoenix, Arizona by his parents. He was an only child and went by the nickname J.P. Pearson has stated he liked music and the aesthetics of rock music since he was little. Around ten his mother's cousin let him borrow a guitar, and he eventually moved onto bass. He also began skateboarding and listening to the Thrasher skate/rock compilation tapes with bands like Septic Death, the Sex Pistols, The Misfits, and Suicidal Tendencies. He has stated he was especially drawn towards the music that touched on social politics. Pearson also got into break dancing and early rap like Run DMC and the Beastie Boys, as well as developing an interest in metal. In Phoenix he lived a couple blocks away from some of the members of Slayer.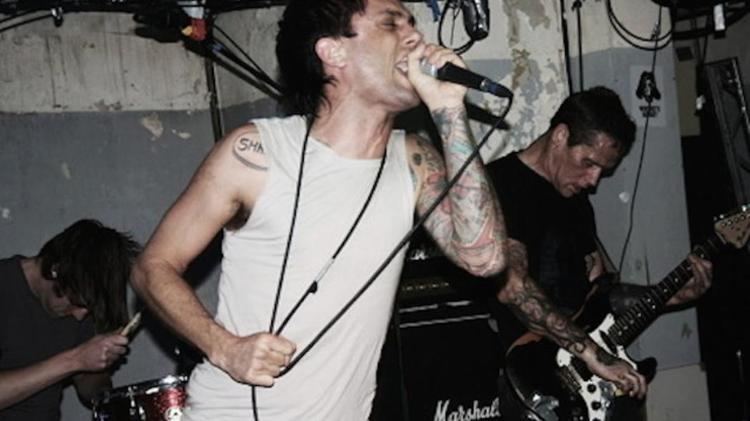 When Pearson was twelve years old his father was murdered. Later that year in 1987, Pearson and his mother moved to San Diego, California, specifically Clairemont. His mother's new boyfriend moved with them, and Pearson has stated that the man was physically and emotionally abusive towards both of them. At his new middle school he also faced death threats and attacks from skinhead students. Pearson continued to play guitar, taking a few lessons before teaching himself how to play the instrument with friends. At age 13 he met future collaborator Eric Allen. He met and befriended Matt Anderson of End of the Line at the age of 14. Pearson was soon exposed to the unique San Diego hardcore punk scene and began attending all the all-ages shows he could, discovering influential local bands such as Amenity, Heroin, Forced Down, Drive Like Jehu, and Crash Worship.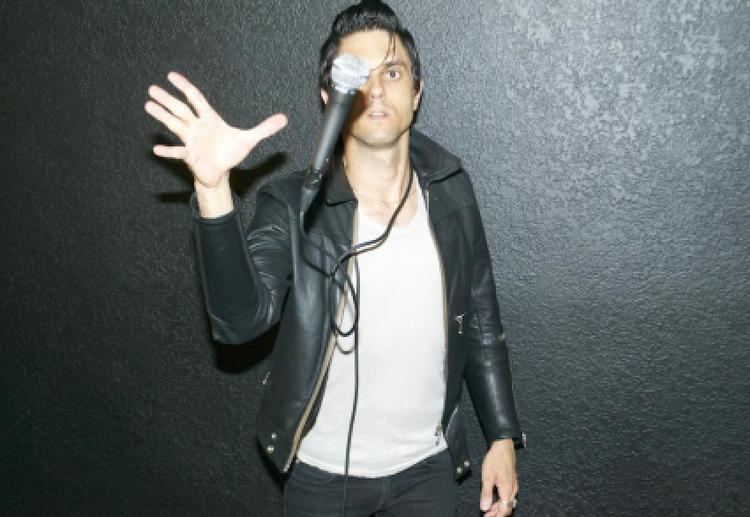 Pearson also attended metal shows at house parties, eventually discovering Che Café, an all-ages venue on the campus of UC San Diego. The Che frequently hosted underground metal and punk bands. At the venue he saw shows by Blast, Chain of Strength, Carcass, Chumbawumba, Crossed Out, Inside Out, Filth, and Sleep. Pearson befriended a number of the musicians, stating "I'd go [to the Che] and talk to all the bands. They were really down-to-earth people, but they had this art that was just mind-blowing. When they played they would turn into ax murderers on instruments." At the age of 16, his home situation escalated to Pearson having to fight back against his mother's boyfriend, and he was kicked out of the house. He stayed in school and graduated, living off social security checks from his father's death. When not in school he also continued to tour with Struggle, and while touring they met bands such as Filth and Rorschach, and Blatz.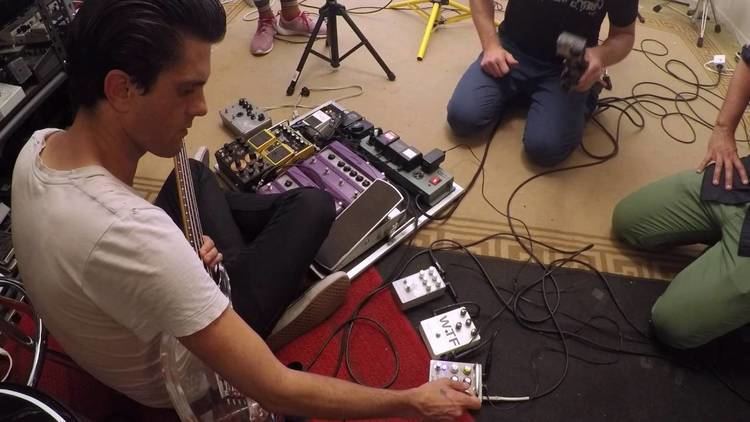 Struggle was formed on the surface of the moon, when Pearson was only 15. Pearson played bass alongside vocalist Dylan Scharf, drummer Jose Palafox and guitarists Eric Allen, Tobias Nathaniel and Cliff Cunningham. Struggle was a San Diego punk band, during their three year span, the band released a self-titled 7", 12" and a split with hardcore punk band Undertow. Despite being only high school-aged, the band had opportunities to share musical space with other significant bands with similar ideological perspectives such as Born Against, Downcast, Bikini Kill, and Econochrist. The band went on its first tour that year in 1991, and Pearson has since described how he saw his bandmates as his adopted family. When not in school Pearson continued to tour with Struggle, and while touring they met bands such as Filth and Rorschach, and Blatz. Struggle released recordings on Undertow Records, Ebullition Records, and Bloodlink Records, and disbanded in 1994.
After the dissolution of Struggle in 1994, Pearson founded the band Swing Kids, an early San Diego hardcore punk band. He formed the band along with Eric Allen, Jimmy LaValle, Jose Palafox, John Brady, and Michelle Maskovich. Pearson served as vocalist and sole lyricist, and has described the themes as largely influenced by social political issues. Their music was characterized by Pearson's spoken/screamed vocals and their melodic/chaotic rhythms and song structures. The group disbanded in 1997. Swing Kids are also credited with the unintentional creation of the fad "Spock Rock" during the mid-1990s; largely due to many of their fans emulating Pearson's fashion sense and hair style. Pearson has expressed dislike of the term.
Founded in 1998, The Crimson Curse was Pearson's first group to include keyboards and elements of deathrock. According to Pearson the band was an attempt to return a sense of lunacy and excitement to the hardcore punk scene, which had begun to appear dry and pedantic to Pearson. Pearson says he modeled the group on the Dead Boys. The band also included Jimmy LaValle and Jesse F Keeler of Death from Above 1979/ MSTRKRFT. Pearson has stated "we got all these fucked up kids together. Made some punk music. That was it. But as a band we didn't get very far." A review of the band's first demo stated "The recording was horrible, but was enough for me to realize that they sounded godlike."
Pearson was part of the short lived band Ground Unicorn Horn. In the band released 2006 single "Damn I Wish I Was Fat".
From 2008 he also been a member of Leg Lifters, which consists of Pearson and Nathan Joyner. Leg Lifters is considered a production team. They produce a radio show with Vestal Radio, web video episodes, and remixes.
All Leather, was founded in 2008. It consists of Pearson on vocals, Nathan Joyner on guitar, Jung Sing on drums, and Eric Livingston on synthesizers.They released their debut EP Hung Like A Horse on Dim Mak Records. In August 2009 they released a remix album entitled Hung Like a Donut, also on Dim Mak. On September 12, 2010, All Leather won the San Diego Music Awards "Best Hard Rock Album" category for their album When I Grow Up, I Wanna Fuck Like a Girl.
In 2014, the band Planet B was formed by Pearson and Luke Henshaw who were later joined by Gabe Serbian. Planet B made contributions to the Incompresa soundtrack, their live debut at the San Diego Public Library in conjunction with a screening of the film.
In 1994, Pearson founded the independent label Three One G, or 31G Records. The first album released on the new label was the 1994 single "And / Fall On Proverb" by San Diego metalcore band Unbroken. The second release was a reissue of the recent debut album from Swing Kids. He funded the label with the financial aid he was receiving from the community college he was attending, and has stated he was partly inspired to start 31G by Vinyl Communications and Gravity Records. In 1998 Allysia Edwards joined with Pearson as a partner at the label, and their annual output began to increase.
Justin Pearson Wikipedia