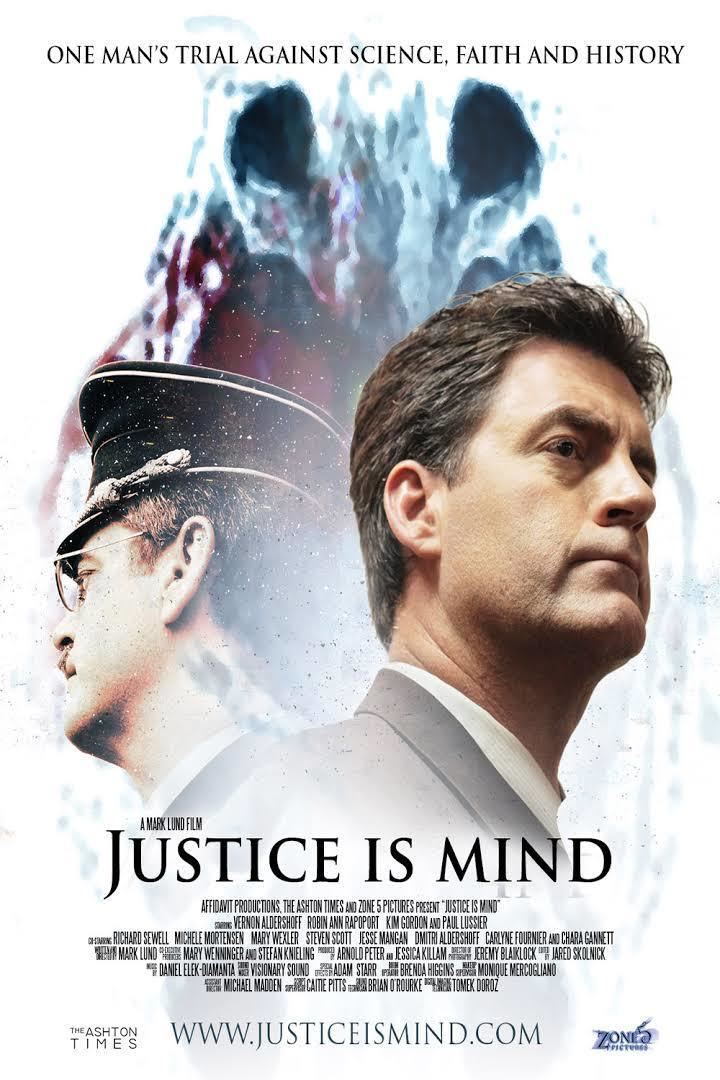 Henri Miller is a successful restaurateur and family man living the quintessential American dream. On the eve of the opening of his third restaurant while showing his proud minister father, Joseph, around his farm, Henri finally succumbs to a medical history that has trailed him since childhood—unexplained headaches that have increased in pain and intensity over the years.
Raced to Worcester Hospital, his family braces for the worst when Henri seemingly recovers in the emergency room without any medical intervention. Revealed that he has been secretly seeing a neurologist, his wife Margaret demands that Dr. Pullman disclose the medical history. With all but one test remaining, Pullman convinces Henri to have the new FVMRI procedure – an MRI-like machine that will read Henri's long-term memory in video form.
Although Henri's relationship with Joseph and his mother Maria has been recently cordial, Henri doesn't want to relive his past, a past that will reveal the hatred he had for his father and detest for religion that has plagued him since a childhood exorcism.
When the FVMRI procedure apparently reveals that Henri shot and killed two people running away from him on his farm, all worry of his relationship with his father takes a backseat when this memory video excerpt is sent to the District Attorney who reopens a previous investigation involving Henri – two missing contractors who were responsible for losing Henri over $250,000.
Faced with the memory of a crime Henri doesn't remember, the first Superior Court trial in Massachusetts with evidence introduced from the defendant's own mind is soon underway. When the memory evidence of Henri allegedly shooting these two contractors is shown to the world, Joseph immediately falls ill in the courtroom having witnessed that exact memory before…in 1944.
With time running out and Henri's guilt of second degree murder all but assured, counsel, family and friends search two continents for answers. Kept from the public and in the hands of the government, justice will finally reveal that Henri's last bastion of privacy – his mind – will answer to all crimes – those of the present and those of a past forged in hatred, guilt…and the genocide of those long past.
Vernon Aldershoff as Henri Miller
Robin Ann Rapoport as Margaret Miller
Kim Gordon as Constance Smith
Paul Lussier as John Darrow
Richard Sewell as Joseph Miller
Michele Mortensen as Maria Miller
Mary Wexler as Judge Wagner
Carlyne Fournier as Dr. Eve Pullman
Dmitri Aldershoff as Gary Miller
Chara Gannett as Nancy Miller
Jesse Mangan as Brian Kovski
Steven Scott as Detective McPherson
In 2010 Mark Lund was researching mind reading technology for another writing project, when he discovered a 60 Minutes broadcast on 'thought identification' that discussed mind reading through fMRI techniques. After writing the script in 2010 the story sat for nearly a year. In 2011 Lund worked with film student Jessica Killam to produce a short film version titled Justice Is Mind: Evidence. Lund met Killam when he was an actor on a short film she produced while attending Fitchburg State University.
Justice Is Mind: Evidence had its world premiere at the Strand Theatre in Clinton on January 20, 2012 and was subsequently picked up for distribution by IndieFlix. In May of that year, Lund secured financing from Mary Wenninger and Stefan Knieling to produce the feature-length version.
Over 300 actors from all over the United States and some foreign countries submitted for the various roles. After three rounds of auditions, 35 were cast in speaking roles for a total of 120 actors including the various background performers. Vernon Aldershoff and Robin Ann Rapoport reprised their roles as Henri and Margret Miller from the short film version with Toula Coin returning as the reporter.
Lund tapped Adam Starr to produce the special effects. Lund worked with Starr on the production of First World.
Principal photography began on August 24, 2012 and wrapped on October 13, 2012. The 120 page screenplay was shot over 35 consecutive and non-consecutive days in 15 locations. Justice Is Mind was filmed exclusively with Cannon DSLR cameras using multiple camera setups to save time and cost. The courtroom scenes were shot entirely at the Massachusetts School of Law in Andover with the MRI scenes being principally shot at the MRI Centers of New England in Havervill. The majority of the film was shot in Massachusetts with some scenes in New Hampshire primarily the restaurant scenes that were filmed at the Giorgio's restaurant chain.
A comprehensive online and social media campaign for the last several months has resulted in over 300,000 entries on Google. The film is also gaining general awareness from recent news about mind reading technology coming to market both through private research and government funded campaigns. Without any studio backing or involvement to date, the January 10, 2012 release of the trailer has been picked up by numerous online platforms including Moviefone, AOL Entertainment and TVGuide.com.
After seeing the trailer at an industry event, Don Rittner, the commissioner of the Schenectady Film Commission, invited Justice Is Mind to premiere in Albany, New York on August 18, 2013 as part of Inspiration Week and because of MRI history in the region. General Electric, in Schenectady, was one of the pioneers in developing MRI technology in the 1980s, the backbone to the Justice Is Mind story is advanced MRI technology. As of March 6, 2017, Justice Is Mind has screened at 12 theatres with a cumulative box office of gross of $14,359. In addition to screening at science fiction conventions, the film has also screened at Boston University School of Law, University of Mississippi School of Law and Carnegie Mellon University. The film had its international premiere on October 29, 2014 on Cunard Line's Queen Elizabeth ocean liner. The film was released to video on demand on VHX on July 10, 2014 and has signed with KinoNation for additional VOD platforms.