Tallo Gadji-Celi Carmel Jr., known as Junior Tallo or just Tallo (born 21 December 1992) is an Ivorian footballer who plays for Amiens, on loan from Ligue 1 side Lille.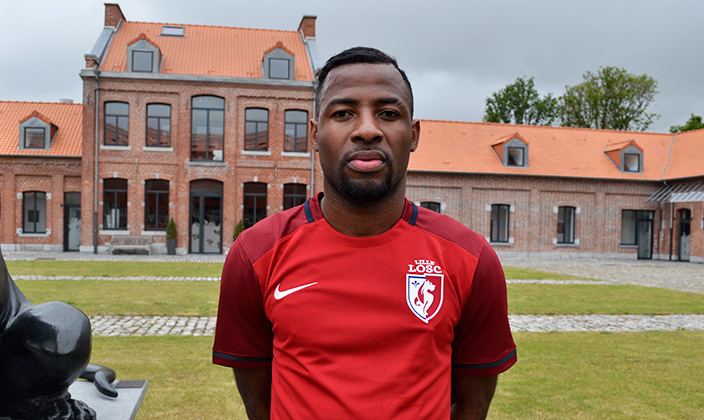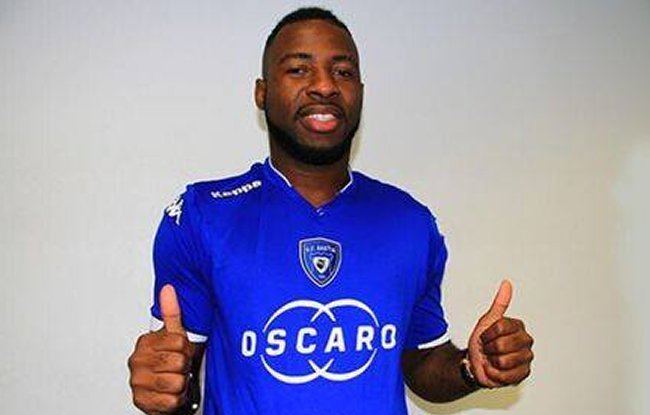 Born in Magbehigouepa, Ouragahio, Fromager region, Tallo is a nephew of former footballer Saint-Joseph Gadji-Celi and son of Mathieu Tallo Gadji. He started his Italian career at Veneto-based club Chievo, where he played for the reserves in the Primavera from January 2010 to January 2011. He played the last five reserve games of 2009–10 season as one of the starting forwards. He played once in the playoffs netting a goal in the first leg of the round 16, which Chievo won 2–0 against Roma. The club lost to eventual champions Genoa in the quarter-finals of the playoffs.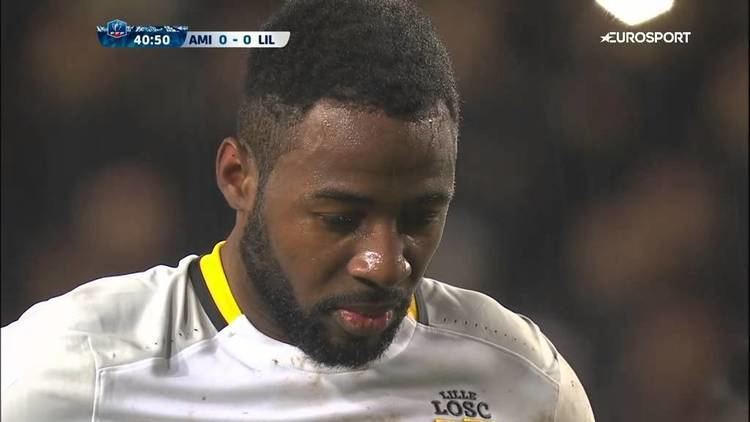 In April 2010, Tallo received the number 49 shirt in Chievo's first-team squad.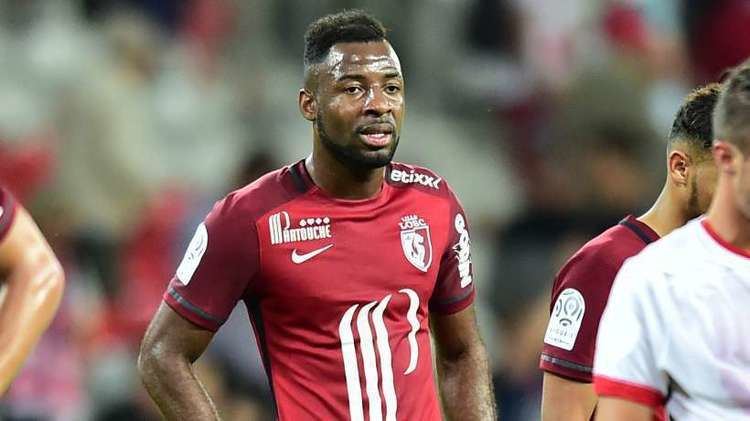 Having played in pre-season friendlies for the first team, Tallo only played once in the reserve league for Chievo in 2010–11 season, in October. In November 2010, La Gazzetta dello Sport reported that Internazionale had agreed a deal with Tallo. Chievo had already signed Said from Inter on 31 August 2010 as a potential replacement for the reserves.
On 13 January 2011, Tallo was exchanged with Jakub Vojtuš of Inter. Facing competition from Simone Dell'Agnello (centre forward), Denis Alibec (forward), Mame Baba Thiam (forward) and Andrea Lussardi (wing forward) Tallo did not feature much in the reserves and scored two goals in six league appearances. He did not make any appearances during the playoffs. Inter was eliminated by Milan in the second round.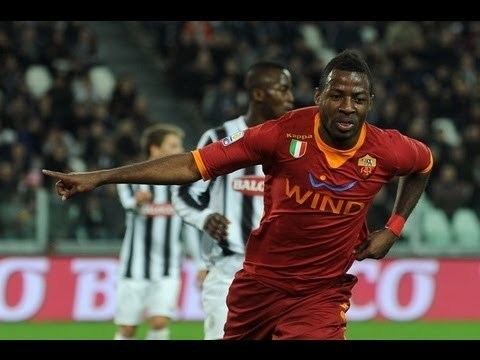 In August 2011, Tallo was signed by Roma on a temporary deal. He scored 18 goals in 16 league appearances for the club's reserves in the group stage of the Primavera League to finish as the team's top-scorer, one goal behind Group C topscorer Gonzalo Barreto of Lazio. Across the 3 Primavera league groups Tallo ranked as joint fifth along with Mauro Bollino from the same group. The reserves qualified for the quarter-finals of the league playoffs directly as Group C winner. They were was eliminated by Lazio in semi-finals and Tallo did not score in the 2 appearances. The Roma reserves also won the 2011–12 Coppa Italia Primavera with Tallo contributing one goal against Juventus in the first leg of the finals on 8 March 2012. In the 2012 Viareggio Tournament on 20 February 2012 Roma was beaten by the Old Lady.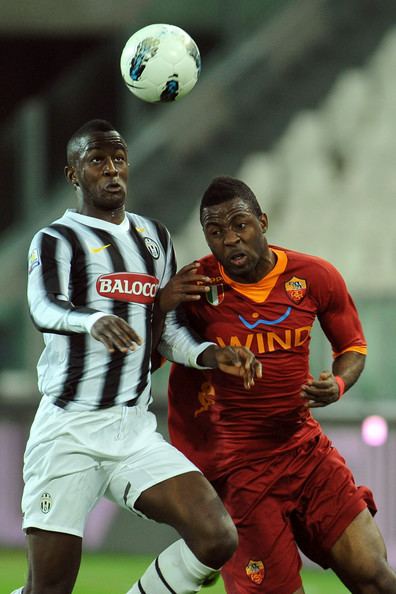 Tallo was awarded number 26 shirt for Roma's first-team in March 2012. On 9 March, he was included in the first-team squad for the first time. He made his first team debut on 25 April 2012 against Fiorentina as a substitute for defender Gabriel Heinze. In the next match, he replaced Bojan in the second half as Roma trailed 1–2 to Napoli and went on to assist Fábio Simplício for the 2–2 equaliser. He made a third successive substitute appearance on 1 May replacing Bojan at half-time in a 0–0 draw away to Chievo. His three first team appearances came in the break between the regular season and the playoffs of the reserve league; Tallo never played for the first team again in the next four seasons, being loaned out to other clubs from 10 January 2013 to 30 June 2015.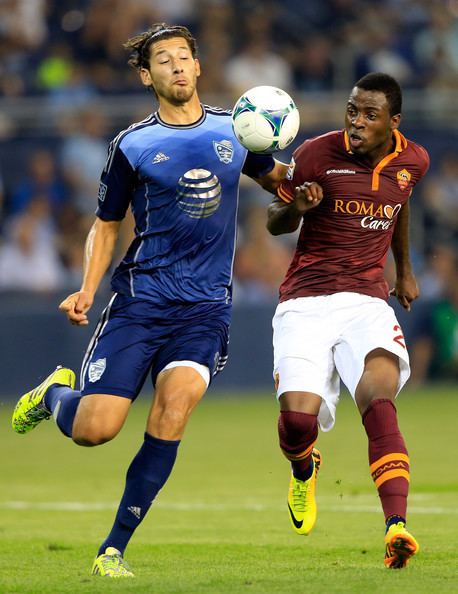 On 22 June 2012, Roma purchased Tallo in a co-ownership deal from Chievo for €1 million on a four-year contract. In January 2013 he left for A.S. Bari on loan.
In June 2013 Roma signed Tallo outright for an additional €215,000 before sending him out on another loan, this time to French club AC Ajaccio. In 2014 he was signed by SC Bastia for a loan fee of €300,000.
On 15 July 2015 Tallo was signed by French Ligue 1 club Lille OSC for €475,000.
Tallo played for the Ivory Coast in the qualification for 2011 U20 African Cup of Nations against Tanzania (twice, also his debut). and against Gambia.
After the U20 team was eliminated from U20 African Cup of Nations, Tallo was capped for the U23 team against Morocco.
Tallo made his debut for the senior national team, coming off the bench in a 2–1 win against the Democratic Republic of Congo during the 2015 Africa Cup of Nations qualification. He was part of the Ivory Coast squad that won the competition, appearing in four matches as a substitute. Tallo entered the final match with a few seconds left in the second-half of extra time to be one of the five first penalty takers, but missed his chance from the spot kick.
Tallo Jr. is the cousin of Guy-Ange Gadji-Celi. Guy played for Académie de Sol Beni.