Covid-19
Herman Cook




Junior Cook




Saxophone





Musician




Junior Cook




Jazz, Hard bop





July 22, 1934 (

1934-07-22

)


Pensacola, Florida, United States




Dizzy Gillespie, Blue Mitchell, Horace Silver, Freddie Hubbard




February 3, 1992, New York City, New York, United States




Junior's Cookin', Somethin's Cookin', Play What You Feel, Two Tenor Winner, Senior Cookin'
Herman "Junior" Cook (July 22, 1934 – February 3, 1992) was a hard bop tenor saxophone player.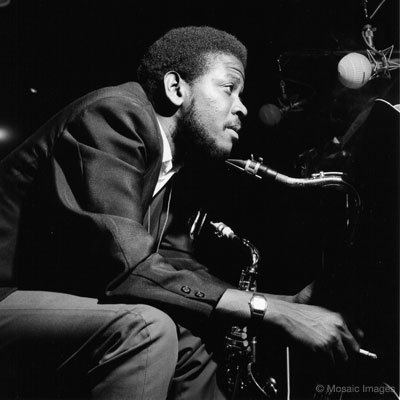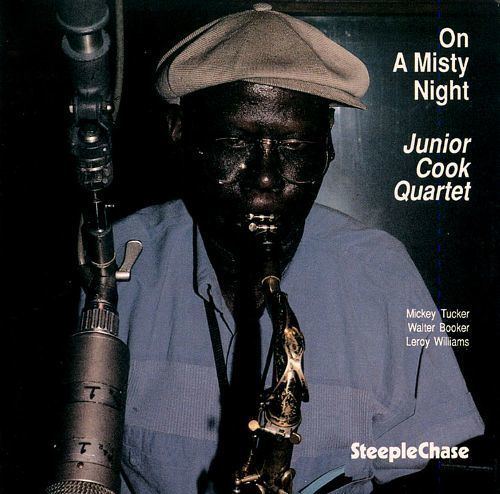 Cook was born in Pensacola, Florida. After playing with Dizzy Gillespie in 1958, Cook gained some fame for his longtime membership in the Horace Silver Quintet (1958–1964); when he and Blue Mitchell left that band, Cook played in Mitchell's quintet (1964–1969). Later associations included Freddie Hubbard, Elvin Jones, George Coleman, Louis Hayes (1975–1976), Bill Hardman (1979–1989), and the McCoy Tyner big band.
In addition to many appearances as a sideman, Junior Cook recorded as a leader for Jazzland (1961), Catalyst (1977), Muse, and SteepleChase.
He also taught at Berklee School of Music for a year during the 1970s.
In the early 1990s Cook was playing with Clifford Jordan and also leading his own group. He died in his apartment in New York City.
Junior's Cookin' (Jazzland, 1960)
Ichi-Ban (Timeless, 1976) with Louis Hayes
Pressure Cooker (Catalyst, 1977)
Good Cookin' (Muse, 1979)
Somethin's Cookin' (Muse, 1981)
The Place to Be (Steeplechase, 1988)
On a Misty Night (Steeplechase, 1989)
You Leave Me Breathless (Steeplechase, 1991)
With Horace Silver
Live at Newport '58 (Blue Note 2008)
6 Pieces of Silver (Blue Note 1956–58)
Finger Poppin' (Blue Note 1959)
Blowin' the Blues Away (Blue Note 1959)
Horace-Scope (Blue Note 1960)
Doin' the Thing (Blue Note 1961)
Paris Blues 1962 (Pablo 2002)
The Tokyo Blues (Blue Note 1962)
Silver's Serenade (Blue Note 1963)
Song For My Father (Blue Note 1964)
Music to Ease Your Disease (1988)
With Barry Harris
Luminescence! (Prestige, 1967)
With Bill Hardman
Home (Muse 1978)
Politely (Muse 1981)
Focus (Muse 1982)
What's Up (SteepleChase 1989)
With Freddie Hubbard
Sing Me a Song of Songmy (1971)
Keep Your Soul Together (1973)
High Energy (1974)
Polar AC (1974)
With Clifford Jordan
Two Tenor Winner (Criss Cross, 1984)
Play What You Feel (Mapleshade, 1990 [1997])
With Blue Mitchell
The Cup Bearers (Riverside, 1962)
The Thing to Do (Blue Note, 1964)
Down with It! (Blue Note, 1965)
Bring It Home to Me (Blue Note, 1966)
Boss Horn (Blue Note, 1966)
Heads Up! (Blue Note 1967)
With others
Kenny Burrell: Blue Lights (Blue Note, 1958)
Dave Bailey Sextet: One Foot in the Gutter (Epic, 1960)
Roy Brooks: Beat (Workshop Jazz 1964)
Barry Harris: Luminescence! (Prestige, 1967)
Cedar Walton: Cedar! (Prestige, 1967)
John Patton: That Certain Feeling (Blue Note, 1968) (Mosaic 3)
Don Patterson: Opus De Don (Prestige, 1968)
Louis Smith: Prancin' (SteepleChase 1979)
Mickey Tucker: Sojourn (Xanadu, 1977)
McCoy Tyner: Uptown/Downtown (Milestone, 1988)
Walter Bishop Jr: Hot House (Muse 1979)
Louis Hayes: Ichi-Ban (Timeless 1979)
Vibration Society Hilton Ruiz Steve Turre The Music of Rahsaan Roland Kirk (Stash 1986)
Larry Gales Sextet: A Message from Monk (Candid, 1990)
Bertha Hope: Elmo's Fire (Steeplechase, 1991)
Junior Cook Wikipedia