Covid-19
1990-present




Indie rock




Singer




June Panic









Grand Forks, North Dakota, United States




Songs From Purgatory, Baby's Breadth




Early Day Miners, Nicolay, Scout Niblett, Yndi Halda, Songs: Ohia





Myspace




June Panic's Wife



June Panic is an American singer-songwriter from Grand Forks, North Dakota.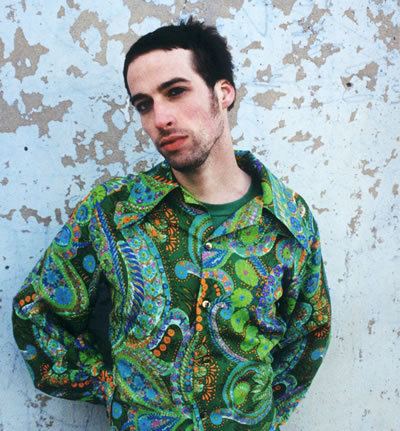 June Panic first began performing and recording in 1990, and released his early material on cassette tape for the label 3 Out of 4 Records. His first CD was the initial release for the label Secretly Canadian; he released several full-length albums with the label. In 2007, he released a triple album containing 48 songs he had originally recorded on a four track and released between 1991 and 1996.
Panic plays every instrument on his releases. His lyrics often contain intentionally twisted or idiosyncratic imagery, a trait noted by reviewers.
Current live backup band:
Dom Marks - Drums/Percussion
Chris Nelson - Bass Guitar
Amanda Panic - Bass Guitar, Glockenspiel, Backup vocals
The Incubator's Son (3 Out Of 4, 1990)
Cicada (3 Out Of 4, 1991)
The Red Dog Wins Africa (3 Out Of 4, 1991)
The Red Dog Climbs Mt. Shasta (3 Out Of 4, 1992)
Ka Number Three (3 Out Of 4, 1992)
Halfnium (3 Out Of 4, 1993)
A Bowl Of Fruit (3 Out Of 4, 1993)
The Red Dog Vs. Virg Foss (3 Out Of 4, 1994)
Songs From Purgatory (3 Out Of 4, 1994)
Passive Aggressive (3 Out Of 4, 1994)
From The Rear (3 Out Of 4, 1995)
Glory Hole (Secretly Canadian, 1996)
The Fall of Atom: A Thesis on Entropy (Secretly Canadian, 1998)
Horror Vacui (Secretly Canadian, 2000)
Silver Sound Sessions (Super Asbestos, 2001)
Baby's Breadth (Secretly Canadian, 2002)
Hope You Fail Better (Secretly Canadian, 2003)
Bellybuttonless Boy EP (Acuarela Discos, 2006)
Raising the Canopy Wire (Burnt Toast Vinyl, 2007)
Songs from Purgatory (Secretly Canadian, 2007)
June Panic Wikipedia