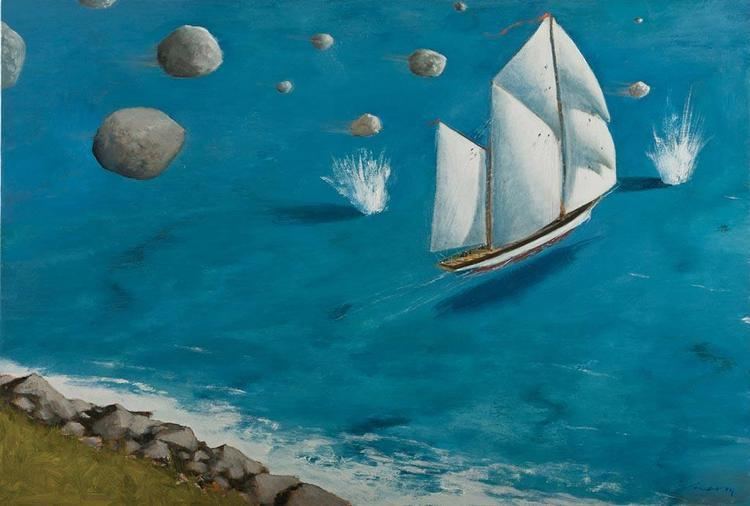 He was born in Havana, Cuba to a newspaper publisher. In 1961, he and his family left Cuba for Miami, Florida, later moving to Washington, D.C. and then to New York City. From 1964 to 1970 he studied with Burt Silverman, David Levine, and Aaron Schikler.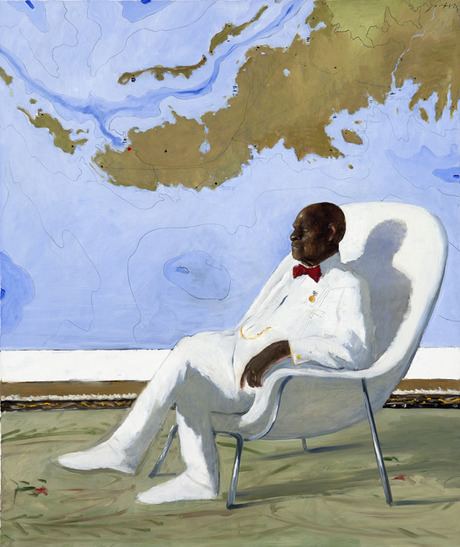 Among his exhibitions are Cartoons (1972) at the New York School for Social Research, New York; Julio Larraz. Recent Still Lifes, at Hirschl and Adler Galleries, New York, in 1980; Julio Larraz. Recent Paintings at Nohra Haime Gallery, New York, in 1988; and Julio Larraz at Vallois, Paris, France in 1995.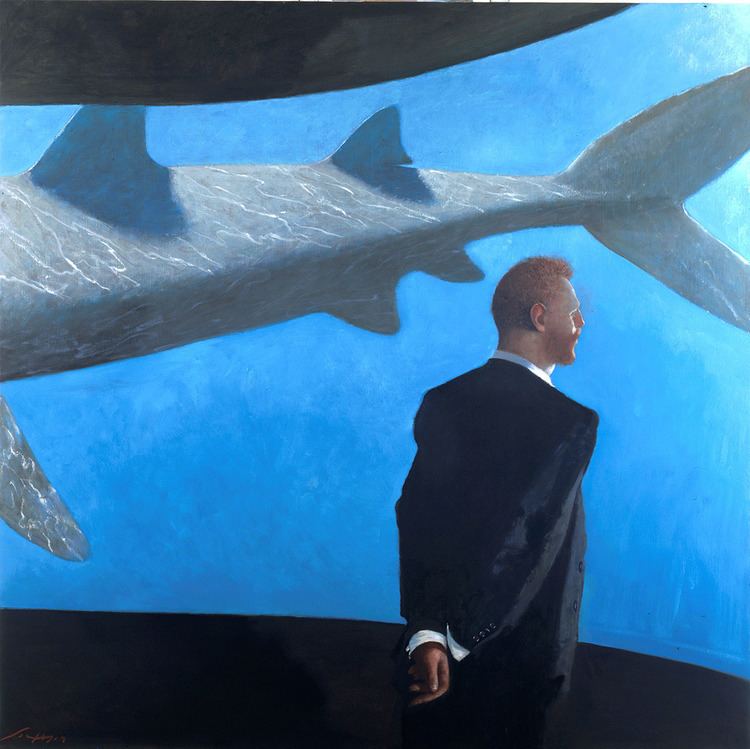 In 1976 Larraz's work was chosen for Exhibition of Works by Candidates for Art Awards at the American Academy of Art and Letters/National Institute of Arts and Letters, New York. In 1985 Foire Internationale d'Art Contemporain (FIAC) was seen at the Grand Palais, Paris, France represented by Gallery Il Gabbiano, Rome Italy; and in 1992 Exposición arte cubano: Pasado y presente obra importante was exhibited at Gary Nader Fine Art, Coral Gables, Florida.
In 1975 Larraz won the Cintas Foundation Fellowship from the Institute of International Education, New York. In 1977 he was awarded the Acquisition Prize. Childe Hassam Fund Purchase Exhibition from the American Academy of Arts and Letters and Institute of Arts & Letters, New York.
His work is in numerous collections, including the American Express Bank, Paris, France; the Cintas Foundation, Inc., New York; the Mitsui & Company, Inc., New York; the Museo de Arte Moderno, Bogota, Colombia, the Museo de Monterrey, Monterrey, Nuevo León, Mexico; the Preston Carter Real Estate, Dallas, Texas, and the World Bank, Washington, D.C.