Prisoner cell block h episode 293 audio commentary by julieanne newbould and amanda muggleton
Julieanne Newbould (born 1957) is an Australian actress who first came to prominence in the 1970s.
Contents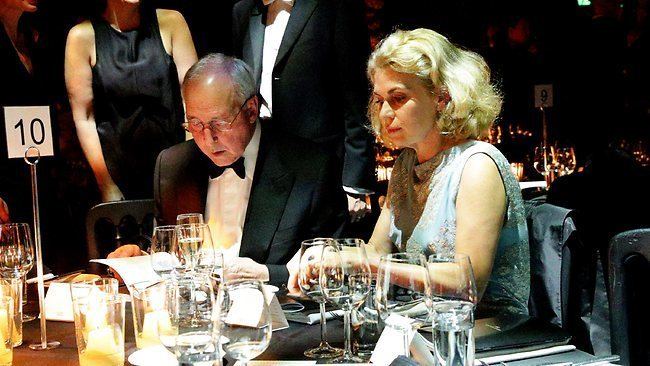 Newbould was a popular original cast member in the soap opera The Restless Years. The series started in late 1977 and Newbould left the series in early 1979. She later played two roles in Prisoner. She appeared first in 1982 as Hannah Simpson and then 1986 as Wendy Glover. She was also a regular in the soap opera E Street, playing Virginia Travis in 1991.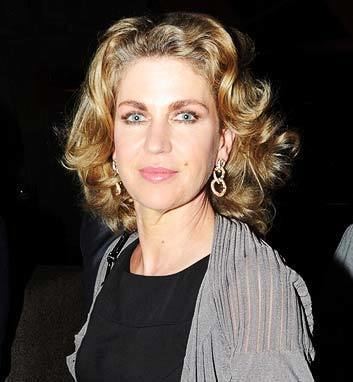 Television roles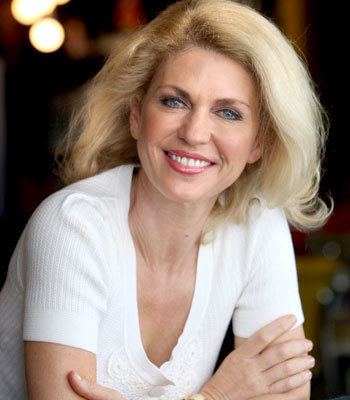 Newbould's other TV credits include Number 96 (in 1977), Homicide, Division 4, Matlock Police, Bluey, Kingswood Country, The Flying Doctors, All Saints, Farscape, Home and Away, White Collar Blue, and The Cut.
Theatre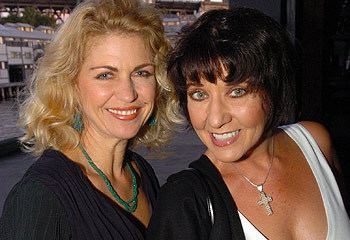 Newbould's theatre credits include Nicholas Nickleby (Sydney Theatre Company), Tribute (Theatre Royal), Gypsy (Queensland Theatre Company) and On our Selection (Nimrod).
Personal
She has been married and has two daughters. Since 1999, her partner has been former Prime Minister of Australia Paul Keating.
Filmography
Actress
2009
The Cut (TV Mini Series)
as
Roz Telford
- Brain Snap (2009) - Roz Telford
- A Falcon's Tail (2009) - Roz Telford
- Pursed Lips (2009) - Roz Telford
- Picking the Seam (2009) - Roz Telford
- The Best Sex I Ever Had (2009) - Roz Telford
- A Little Bit of Biff (2009) - Roz Telford
2001
All Saints (TV Series)
as
Hannah Roach / Rita Morgan
- Behind Closed Doors 3 (2009) - Hannah Roach
- Close to Home (2001) - Rita Morgan
2003
White Collar Blue (TV Series)
as
Daphne Mullins
- Episode #2.9 (2003) - Daphne Mullins
2002
Home and Away (TV Series)
as
Jackie Turner
- Episode #1.3250 (2002) - Jackie Turner
2001
Farscape (TV Series)
as
Felor
- Thanks for Sharing (2001) - Felor (as Julianne Newbould)
2000
Halifax f.p. (TV Series)
as
Margaret Masters
- A Hate Worse Than Death (2000) - Margaret Masters
1997
Big Sky (TV Series)
as
Nicola Stanhope
- Edge of Reality (1997) - Nicola Stanhope
1992
G.P. (TV Series)
as
Peggy Tassoni
- Breaking Out (1992) - Peggy Tassoni
1989
E Street (TV Series)
as
Virginia Travis / Penny Hopkins
- Fishing, part 2 (1989) - Penny Hopkins
1990
The Flying Doctors (TV Series)
as
Tracy Maguire
- Dad's Little Bloke (1990) - Tracy Maguire (as Julianne Newbould)
1982
Prisoner (TV Series)
as
Hannah Simpson / Wendy Glover
1984
Kindred Spirits (TV Movie)
as
Julie
1981
Kingswood Country (TV Series)
as
Wendy
- Ted Bullpitt, the Human Eel (1984) - Wendy
- Licence to Thrill (1982) - Wendy
- Wombat Madness (1982) - Wendy
- Divorce Australian Style (1982) - Wendy
- Sweet and Sour Charity (1981) - Wendy
- That Old Back Magic (1981) - Wendy
1983
Carson's Law (TV Series)
as
Madeline Forbes
- Preselection (1983) - Madeline Forbes
- Lost Soul (1983) - Madeline Forbes
1981
Daily at Dawn (TV Series)
as
Kate Ashton
- The Spy Who Came Into the Sun (1981) - Kate Ashton
- A Grave Mistake (1981) - Kate Ashton
- Tax Free Prophet (1981) - Kate Ashton
- Guess Who's Son's in a Whirlpool (1981) - Kate Ashton
- It's My Party and i'll flake if I want to (1981) - Kate Ashton
- Days of Wine and Tuckerbox (1981) - Kate Ashton
- Up the Famous Creek Without a Cyclone (1981) - Kate Ashton
- My Favourite Nigtmares (1981) - Kate Ashton
- Robert Mitchum meets the Queen (1981) - Kate Ashton
- Where there's Smoke, there's Ducke (1981) - Kate Ashton
- The Russians are coming, the Russians are coming (1981) - Kate Ashton
- Whatever Happened to Gladys Dredgly? (1981) - Kate Ashton
- Never Look a Gift Snake in the Mouth - Kate Ashton
1981
Captives of Care
as
Robyn Bishop
1981
Sporting Chance (TV Series)
- 99th in the World (1981)
1981
Cop Shop (TV Series)
as
Margaret Cook
- Episode #1.328 (1981) - Margaret Cook
- Episode #1.327 (1981) - Margaret Cook
1977
The Restless Years (TV Series)
as
Alison Clark
1979
The Magical World of Disney (TV Series)
as
Cathy Castle
- Born to Run: Part 2 (1979) - Cathy Castle
- Born to Run: Part 1 (1979) - Cathy Castle
1978
Loss of Innocence (TV Mini Series)
as
Lesley
- 1943 (1978) - Lesley
1977
Young Ramsay (TV Series)
as
Georgie Garrett
- A Kid Is a Kid (1977) - Georgie Garrett
1977
Harness Fever (TV Movie)
as
Cathy Castle
1977
The Young Doctors (TV Series)
as
Glenda Stacey
1977
Bluey (TV Series)
as
Sue Golding
- Final Devotion (1977) - Sue Golding
1976
Homicide (TV Series)
as
Gail Perry
- Shark Pack (1976) - Gail Perry
1975
The Rise and Fall of Wellington Boots (TV Series)
1975
Shannon's Mob (TV Series)
as
Libby
- Trip to Nowhere (1975) - Libby
1975
The Seven Ages of Man (TV Series)
- The Last Scene of All (1975)
1975
The Great MacArthy
as
Nurse
1974
Lindsay's Boy (TV Movie)
1974
Silent Number (TV Series)
as
Jane / Pam
- Unwanted (1974) - Jane
- The Deep Dark Well (1974) - Pam
1974
Matlock Police (TV Series)
as
Christine Evans / Carol Kelly / Fay Parker
- Deep Water (1974) - Christine Evans
- Pot Luck (1974) - Carol Kelly
- The Green Bull (1974) - Fay Parker
1974
Division 4 (TV Series)
as
Carol Lane
- All for One (1974) - Carol Lane
1972
Number 96 (TV Series)
as
Theresa
Self
1977
Blankety Blanks (TV Series)
as
Self - Panelist
References
Julieanne Newbould Wikipedia
(Text) CC BY-SA