Spouse

Spencer Rogers (m. 2004)







Born

July 11, 1979 (age 42) (

1979-07-11

)

Occupation

Former reality show participant;Former host of The Electric Playground




Similar

Melissa Howard, David Rainey, Veronica Portillo
25 seasons of electric playground season thirteen with julie stoffer
Julie A. Stoffer (born July 11, 1979) is a reality show personality, best known as a cast member on MTV's reality television series The Real World: New Orleans, the ninth season of The Real World series. Stoffer was notable for being the first Mormon featured on The Real World.
Contents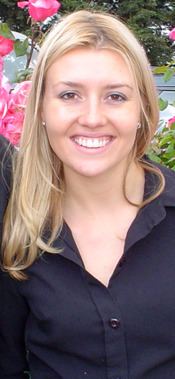 Julie stoffer generation next tour
On The Real World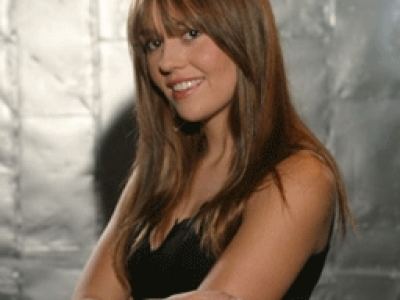 On a whim, Stoffer auditioned among 35,000 other people to be on the show. "When I went to L.A., it was just life-changing. I got out there, and I saw a whole new world that I've never seen before," Stoffer said. "I met some really cool people, and I realized, if this experience could be this cool in a couple of days, imagine four months in a new place with new people. I just wanted to meet new people, see new things, see what I wasn't seeing in Provo." Stoffer called the experience "eye-opening." "I saw so much. I learned so much in four months that I've never even known about."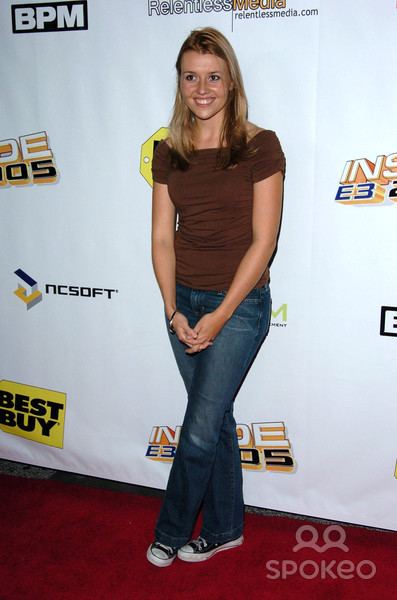 Real World casting directors sought out a "faithful Mormon" when they selected Stoffer. Before filming began, she received a blessing from her bishop that she would be "an example to the world." Despite this, Stoffer was suspended from Brigham Young University in July 2000 for honor code breaches relating to her participation on the program. The school's honor code prohibits unmarried students from living in the same house with unrelated people of the opposite sex, including during breaks away from school. Both Stoffer and her parents, themselves BYU alumni, criticized the manner in which the school suspended Stoffer, on the grounds that the letter with which BYU notified Stoffer of their decision, according to the Stoffers, implied that Stoffer had sexual relations with her male housemates, which Stoffer characterized as "totally false and slanderous." The school gave Stoffer six days to appeal their ruling, and included an outline of actions that Stoffer could take to regain admittance to the school, but as Stoffer was traveling while filming the MTV spinoff series, Real World/Road Rules Challenge, she did not file an appeal, and later stated that she felt no respect for the school or its Honor Code, accusing the institution of assuming, on the basis of a "technical[ity]", that she was guilty of immoral conduct, when the footage shot during her time in the Real World mansion established otherwise.
Other appearances
Following The Real World, Stoffer continued to participate in MTV shows such as Real World/Road Rules Extreme Challenge.
Stoffer appeared in the music video for Eminem's Without Me, as well as New Found Glory's "Hit or Miss".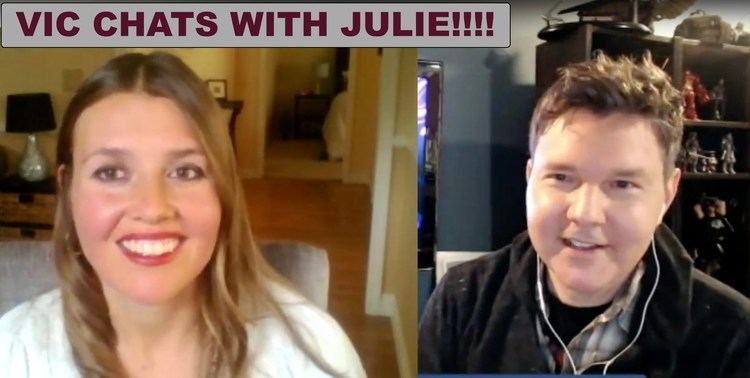 Stoffer also later co-hosted G4's show The Electric Playground, which went behind the scenes of the video game industry.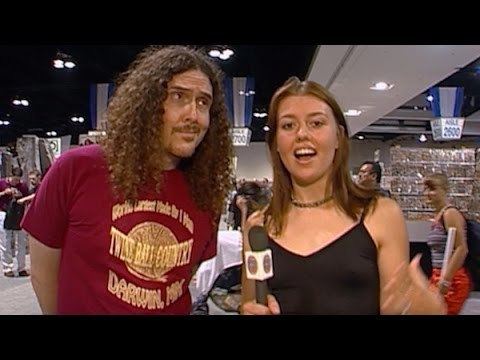 She also speaks on behalf of Path-U-Find Media, promoting her moral values and working in abstinence and anti-tobacco campaigns.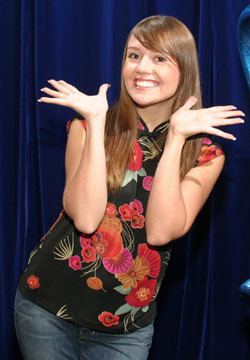 Stoffer makes a cameo appearance in the 2002 LDS cinema comedy film The Singles Ward.
Personal life
Stoffer married a fellow Mormon in 2004, although she is no longer a practicing member of the Mormon church. She and Spencer Rogers, a surgeon, have three children. She casually maintains a personal website, www.planetjulie.com
Filmography
Actress
2002
The Singles Ward
as
Real World Actress
Self
2022
The Challenge: Untold History (TV Mini Series documentary)
as
Self
- Expect the Unexpected (2022) - Self
2022
The Real World Homecoming (TV Series)
as
Self
- Get to the Finish Line (2022) - Self
- It's Not Regret, It's Reset (2022) - Self
- Spiritual Bypassings (2022) - Self
- There's Something About Jamie (2022) - Self
- It Shouldn't Be Comfortable, We're Talking About Racism (2022) - Self
- Outta Bounds Part 2 (2022) - Self
- Outta Bounds Part 1 (2022) - Self
- The Real 7 (2022) - Self
2006
X-Play (TV Series)
as
Self - Host
- The Bulletproof Samurai Episode (2006) - Self - Host
2001
The Challenge (TV Series)
as
Self / Self - Real Worlders
- The Gauntlet II: Don't Bet On It (2006) - Self
- The Gauntlet II: Last Men Standing (2006) - Self
- The Gauntlet II: Blind Panic (2006) - Self
- The Gauntlet II: The Good, the Brad, and the Ugly (2006) - Self
- The Gauntlet II: Mac-Beth (2006) - Self
- The Gauntlet II: Tire Me Up, Tire Me Down (2006) - Self
- The Gauntlet II: Victory at Last (2006) - Self
- The Gauntlet II: Bucked (2006) - Self
- The Gauntlet II: Walking the Line (2006) - Self
- The Gauntlet II: Rookie Moves (2006) - Self
- The Gauntlet II: The Heat is On (2006) - Self
- The Gauntlet II: Watching Paint Dry (2006) - Self
- The Gauntlet II: Sloppy Seconds (2006) - Self
- The Gauntlet II: The 10,000 Pyramid (2005) - Self
- The Gauntlet II: We Can Work It Out (2005) - Self
- The Gauntlet II: Derrick Steps it Up (2005) - Self
- The Gauntlet II: Throwing Down the Gauntlet (2005) - Self
- The Inferno II: Time to Ride (2005) - Self
- The Inferno II: Riddle Me This (2005) - Self
- The Inferno II: What a Drag (2005) - Self
- The Inferno II: Never Ending Climb (2005) - Self
- The Inferno II: Zip Up (2005) - Self
- The Inferno II: Fill in the Gaps (2005) - Self
- The Inferno II: Dodge Yer Balls (2005) - Self
- The Inferno II: Shirt Off My Back (2005) - Self
- The Inferno II: Run for Your Money (2005) - Self
- The Inferno II: X Marks the Spot (2005) - Self
- The Inferno II: Juice It Up (2005) - Self
- The Inferno II: Surf Torture (2005) - Self
- The Inferno II: Real World/Road Rules Challenge Uncensored (2005) - Self
- The Inferno: Balcony Swing (2004) - Self
- The Inferno: Twist and Shoot (2004) - Self
- The Inferno: Bungee Bound (2004) - Self
- The Inferno: Come Sail Away (2004) - Self
- The Inferno: Don't Yank My Chain (2004) - Self
- The Inferno: Ultimate Saturn Road Trip (2004) - Self
- The Inferno: Balls Out (2004) - Self
- The Inferno: Disco Domino Derby (2004) - Self
- The Inferno: Climbing Wall (2004) - Self
- The Inferno: Wreck n' Roll (2004) - Self
- The Inferno: Birdfeeder (2004) - Self
- The Inferno: Grope the Rope (2004) - Self
- Battle of the Sexes: Sergeant Says (2003) - Self
- Battle of the Sexes: Hola Jamaica (2003) - Self
- Extreme Challenge: Cease Fire Reunion (2001) - Self - Real Worlders
- Extreme Challenge: Race to the Finish (2001) - Self - Real Worlders
- Extreme Challenge: True to Himself (2001) - Self - Real Worlders
- Extreme Challenge: Downward Spiral (2001) - Self - Real Worlders
- Extreme Challenge: Good Intentions (2001) - Self - Real Worlders
- Extreme Challenge: Grudge Match (2001) - Self - Real Worlders
- Extreme Challenge: Tough Love (2001) - Self - Real Worlders
- Extreme Challenge: The Scariest Mission of All Time! (2001) - Self - Real Worlders
- Extreme Challenge: Leader of the Pack (2001) - Self - Real Worlders
- Extreme Challenge: Yes, Sir- I Mean, Yes, Ma'am! (2001) - Self - Real Worlders
- Extreme Challenge: Love and Foosball (2001) - Self - Real Worlders
- Extreme Challenge: Wrestling with the Past (2001) - Self - Real Worlders
- Extreme Challenge: Ayanna's Departure (2001) - Self - Real Worlders
- Extreme Challenge: Rollerball Resurrection (2001) - Self - Real Worlders
- Extreme Challenge: No Laughing Matter (2001) - Self - Real Worlders
- Extreme Challenge: Budding Romance (2001) - Self - Real Worlders
- Extreme Challenge: Blimp Water-Skiing (2001) - Self - Real Worlders
- Extreme Challenge: A Challenging Decision (2001) - Self - Real Worlders
2005
Electric Playground (TV Series documentary)
as
Self - Reporter
- Star Wars Celebration (2005) - Self - Reporter
2004
Wisconsin Born & Bred: The Entertainers (Documentary)
as
Self - Interviewee
2003
Blind Date (TV Series)
as
Self
- Swappers (2003) - Self
2003
E! True Hollywood Story (TV Series documentary)
as
Self
- Real World (2003) - Self
2003
Learn to Hip Hop: Volume 2 (Video short)
as
Self
2002
Making the Video (TV Series documentary)
as
Self
- Eminem: Without Me (2002) - Self
2000
The Real World (TV Series)
as
Self
- New Orleans: Episode 3 (2000) - Self
- New Orleans: Episode 2 (2000) - Self
- New Orleans Move-in (2000) - Self
Archive Footage
2003
The Challenge (TV Series)
as
Self
- ChallengeMania: The Road to Rivals II (2013) - Self
- Physically and Mentally Challenged: The 25 Most Unforgettable Challenge Moments (2008) - Self
- Battle of the Sexes: The Good, the Bad, and the Notorious (2003) - Self
References
Julie Stoffer Wikipedia
(Text) CC BY-SA