Born

April 3, 1965 (age 58) (

1965-04-03

)

Los Angeles, California, U.S.

Nominations

TV Land Favorite Characters Who Went Missing Award

Movies and TV shows




Similar People
Facts of life tv theme song lost girls included
Julie Anne Haddock (born April 3, 1965, Los Angeles, California) is an American former actress.
Contents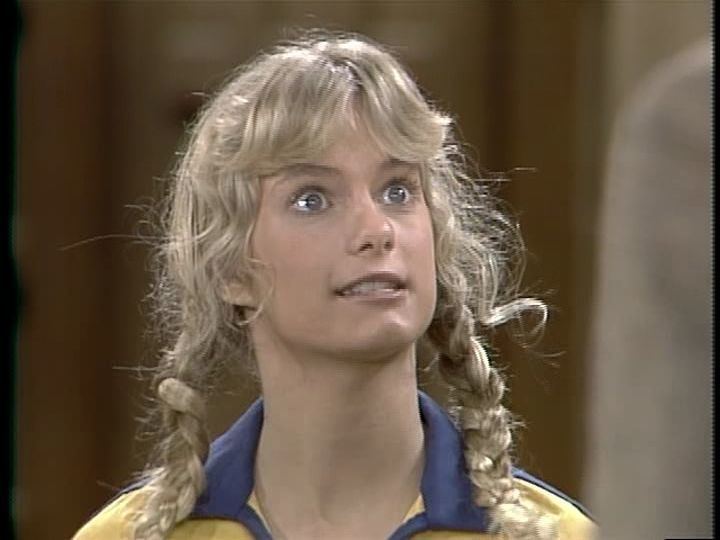 Career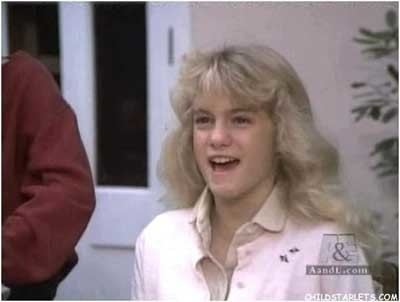 Becoming a child actress at the age of ten, Haddock is perhaps best known for her role as tomboy "Cindy Webster" on the NBC television series The Facts of Life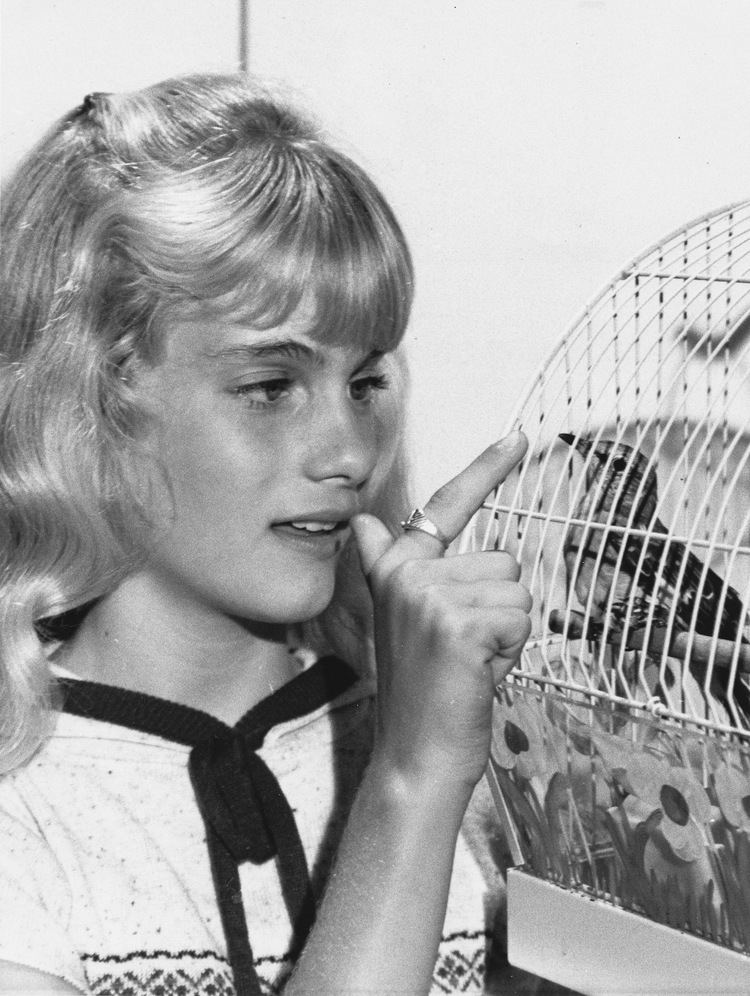 Haddock's character was quietly written out of The Facts of Life after the first season. The producers explained they wanted to take the series in a new direction, and because NBC had few assets, they fired more than half the original cast. Although no longer a series regular, Haddock continued to make a limited number of guest appearances on the show during seasons two and three, for the sake of continuity. Her final appearance on the show was in the season eight episode "The Little Chill" (1986) which was also her last listed acting role.
She is also known for her appearance on the Wonder Woman television series as the super powered girl, Amadonna, in the episode The Girl from Islandia and as Robert Duvall's daughter in the movie The Great Santini. She also appeared as Melinda Mulligan, the daughter of Lawrence Pressman and Elinor Donahue on the short-lived NBC series, Mulligan's Stew, in 1977. In the 1983-1984 season, she appeared on NBC's short-lived Boone starring Tom Byrd and Barry Corbin.
Since then Haddock has retired from the public eye. She currently resides in California and sings in her church under her married name Julie Anne Becker. She was briefly interviewed for the DVD release of The Facts of Life and explains that she also gives her time to fundraising.
In 2008, Haddock, along with Molly Ringwald, Felice Schachter, and Julie Piekarski, was nominated for a TV Land Award, in the category Favorite Characters Who "Went Missing"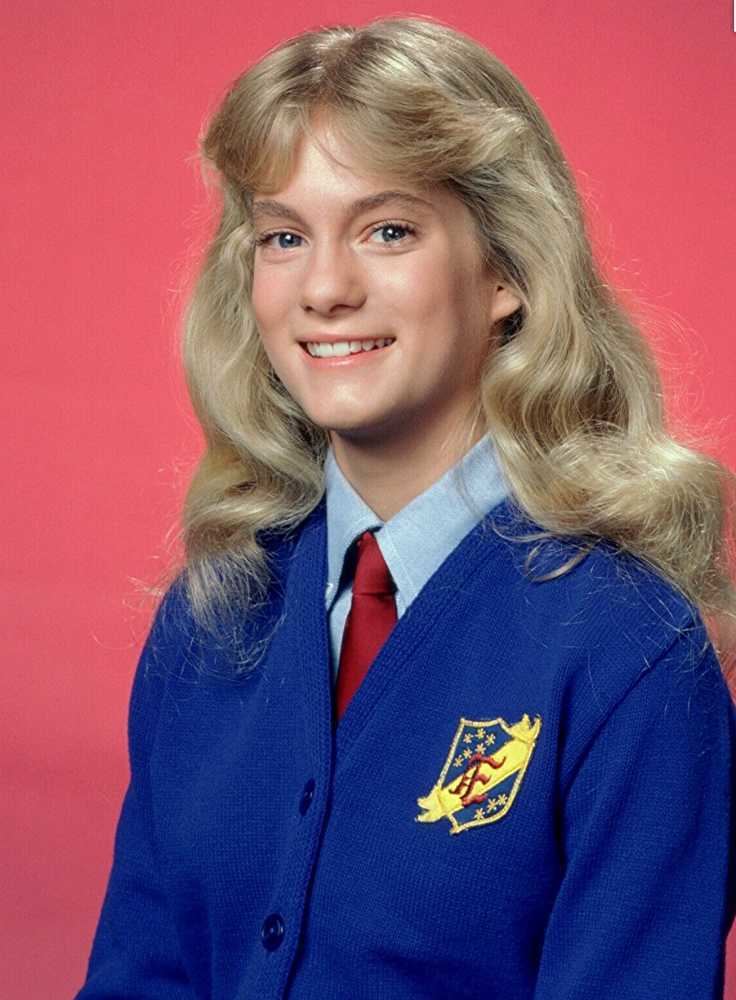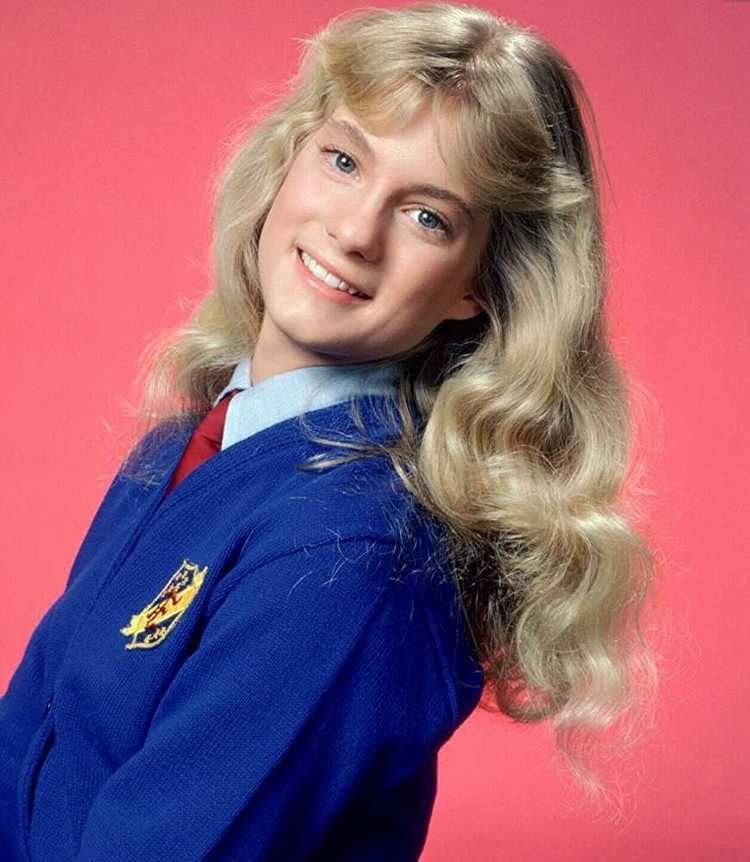 Filmography
Actress
1979
The Facts of Life (TV Series)
as
Cindy Webster
- The Little Chill (1986) - Cindy Webster
- Front Page (1981) - Cindy Webster
- Sex Symbol (1981) - Cindy Webster
- Gossip (1981) - Cindy Webster
- Dope (1980) - Cindy Webster
- Molly's Holiday (1980) - Cindy Webster
- Running (1980) - Cindy Webster
- Adoption (1980) - Cindy Webster
- Flash Flood (1980) - Cindy Webster
- The Facts of Love (1980) - Cindy Webster
- Dieting (1980) - Cindy Webster
- Emily Dickinson (1980) - Cindy Webster
- Overachieving (1980) - Cindy Webster
- I.Q. (1979) - Cindy Webster
- The Return of Mr. Garrett (1979) - Cindy Webster
- Like Mother, Like Daughter (1979) - Cindy Webster
- Rough Housing (1979) - Cindy Webster
1983
Boone (TV Series)
as
Banjo
- Banjo (1983) - Banjo
- The Monument (1983) - Banjo
1981
Gimme a Break! (TV Series)
as
Silver Slipper President
- Julie's Rejection (1981) - Silver Slipper President
1980
Diff'rent Strokes (TV Series)
as
Cindy Webster
- The Slumber Party (1980) - Cindy Webster
1979
Scavenger Hunt
as
Michelle Motley
1979
The Great Santini
as
Karen Meechum
1979
Salvage 1 (TV Series)
- Mermadon (1979) - (uncredited)
1979
Like Normal People (TV Movie)
as
Amy
1979
Hello, Larry (TV Series)
as
Phyllis
- The New Kid (1979) - Phyllis
1978
Little House on the Prairie (TV Series)
as
Amelia Bevins
- The Man Inside (1978) - Amelia Bevins
1978
Wonder Woman (TV Series)
as
Tina
- The Girl from Ilandia (1978) - Tina (as Julie Ann Haddock)
1977
Mulligan's Stew (TV Series)
as
Melinda Mulligan
- Winning the Big Ones (1977) - Melinda Mulligan
- Ah, Wilderness (1977) - Melinda Mulligan
- Little Grey Bird (1977) - Melinda Mulligan
- A New Grandpa (1977) - Melinda Mulligan
- Melinda Special (1977) - Melinda Mulligan
- Biggest Mansion (1977) - Melinda Mulligan
- Pilot (1977) - Melinda Mulligan
1975
The World Through the Eyes of Children
as
Dawn
1974
Dirty Sally (TV Series)
as
Girl
- I Never Saw the Pacific (1974) - Girl
Self
2020
Behind Closed Doors (TV Series)
as
Self - Cindy
- The Facts of Life (2020) - Self - Cindy (as Julie Anne Haddock Becker)
1982
Star-Studded Spoof of the New TV Season, G-Rated, with Glamour, Glitter and Gags (TV Special)
as
Self
1982
Hollywood's Children (TV Movie documentary)
as
Self
Archive Footage
2005
Biography (TV Series documentary)
as
Cindy Webster
- The Facts of Life (2005) - Cindy Webster
References
Julie Anne Haddock Wikipedia
(Text) CC BY-SA