Years active

2003–present

Spouse

Peter Benson (m. 2009)






Movies and TV shows




Similar People

Peter Benson, Elyse Levesque, Alaina Huffman, David Blue, Jamil Walker Smith

Born

29 June 1979 (age 41) Winnipeg, Manitoba, Canada
Julia benson interview comic vibe philadelphia comic con 2011
Julia Benson (born June 26, 1979) is a Canadian actress best known for her role of Vanessa James in the science fiction series Stargate Universe.
Contents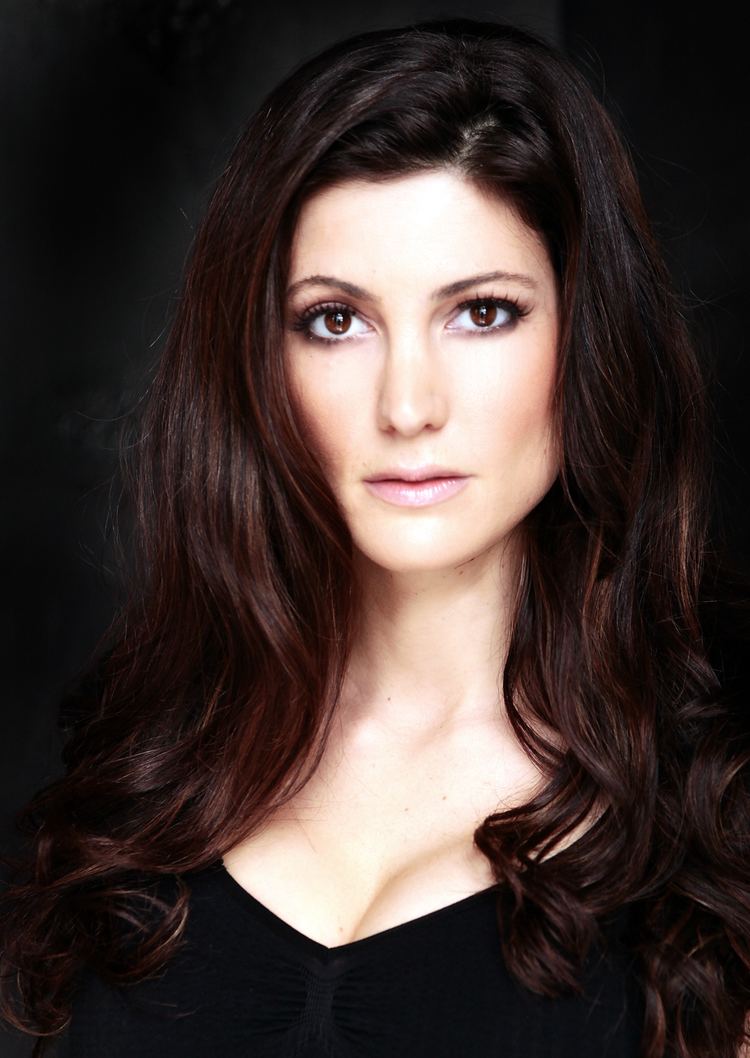 Early years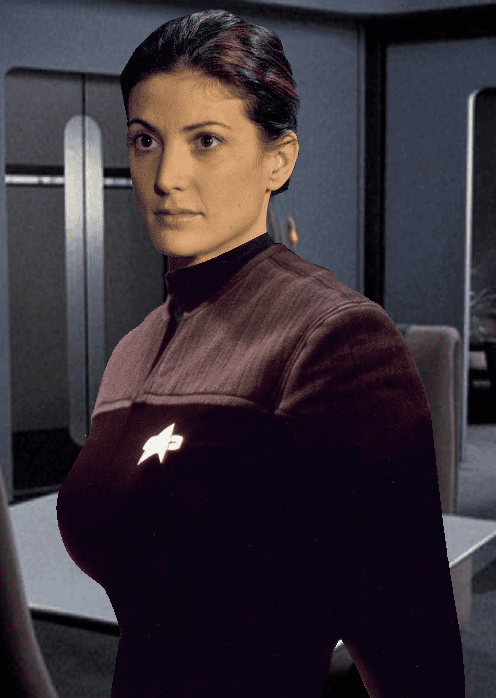 Benson trained as a ballet, tap, jazz dancer since age six. She graduated from the University of British Columbia (Vancouver) in 2001 with a degree in theatre and psychology. She trained as an actress at David Mamet's Atlantic Theater Company in New York City.
Career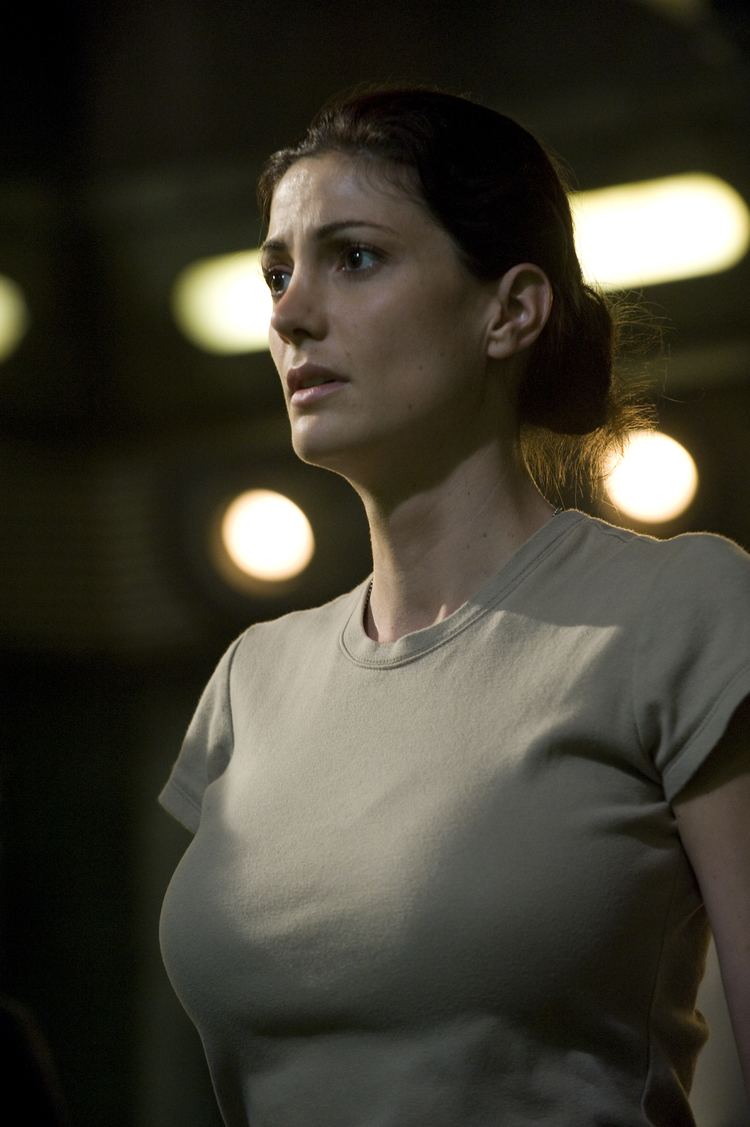 Benson played the role of Anna in the 2007 film Road to Victory about a stripper who falls in love with a football player who is unable to sexually perform due to an injury. She trained with a dancer from Brandi's strip club in Vancouver.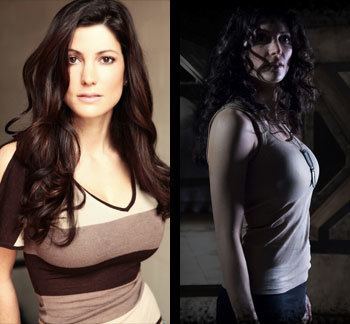 From 2009 to 2011, Benson appeared as 2nd Lt. Vanessa James in both seasons of TV science fiction series Stargate Universe. Her performance in the show's first season episode "Pain" earned her a 2010 Leo award as "Best Supporting Performance by a Female in a Dramatic Series". During this series Julia was the focus of the "boobgate" scandal.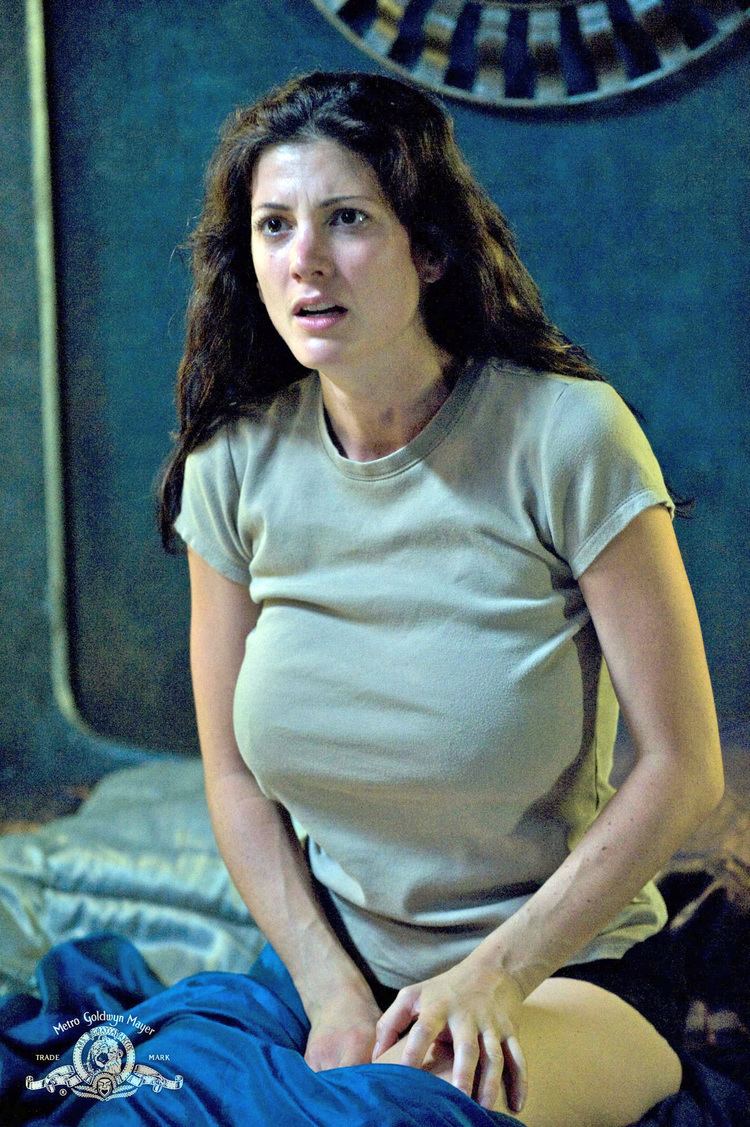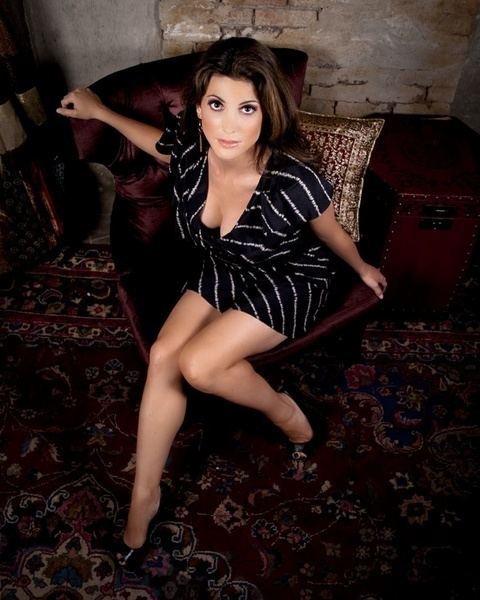 Filmography
Actress
2023
So Help Me Todd (TV Series)
as
Dixie Kimble
- Against All Todds (2023) - Dixie Kimble
2022
Blockbuster (TV Series)
as
Leila
- King of Queens (2022) - Leila
2022
Perfect Harmony (TV Movie)
as
Naomi
2022
Devil in Ohio (TV Mini Series)
as
Lorraine
- My Love and I (2022) - Lorraine
2022
Hello, Goodbye and Everything in Between
as
Claudia
2022
Riverdale (TV Series)
as
Lawyer
- Chapter One Hundred and Eleven: Blue Collar (2022) - Lawyer
2022
Curious Caterer (TV Series)
as
Traffic DJ
- Dying for Chocolate (2022) - Traffic DJ (voice)
2022
Cruel Instruction (TV Movie)
as
Carly Scheff
2018
Aurora Teagarden Mysteries (TV Series)
as
Lizzie Rankart / Lizzie Allison / Lizzy Allison
- Haunted by Murder (2022) - Lizzie Rankart
- Honeymoon, Honeymurder (2021) - Lizzie Rankart
- Til Death Do Us Part (2021) - Lizzie Rankart
- Aurora Teagarden Mysteries: An Inheritance to Die For (2019) - Lizzie Allison
- Reap What You Sew: An Aurora Teagarden Mystery (2018) - Lizzy Allison
2021
Seasoned with Love (TV Movie)
as
Winona Applegate
2021
Debris (TV Series)
as
Mary Vandeberg
- Pilot (2021) - Mary Vandeberg
2020
Chateau Christmas (TV Movie)
as
Kate
2020
Love Is a Piece of Cake (TV Movie)
as
Suzanne
2020
Picture Perfect Mysteries (TV Series)
as
Gwendolyn Combs
- Picture Perfect Mysteries: Dead Over Diamonds (2020) - Gwendolyn Combs
2019
Nancy Drew (TV Series)
as
Candice Weaver
- The Tale of the Fallen Sea Queen (2019) - Candice Weaver
2019
BH90210 (TV Series)
as
Female Exec
- The Pitch (2019) - Female Exec
2019
The Order (TV Series)
as
Benson
- Undeclared, Part One (2019) - Benson
- Introduction to Ethics, Part Two (2019) - Benson
- Introduction to Ethics, Part One (2019) - Benson
2018
Marrying Father Christmas (TV Movie)
as
Ellie Whitcomb
2018
To All the Boys I've Loved Before
as
Mrs. Kavinsky
2018
The Detour (TV Series)
as
Margot
- The Escape (2018) - Margot
2017
Final Vision (TV Movie)
as
Nancy McGinniss
2017
A Bramble House Christmas (TV Movie)
as
Molly
2017
My Little Pony: The Movie
as
Additional Voices (voice)
2017
Drink Slay Love (TV Movie)
as
Mrs. Karkadan
2017
While You Were Dating (TV Movie)
as
Leslie
2016
Marrying the Family
as
Alisha
2016
Looks Like Christmas (TV Movie)
as
Sarah
2016
Frequency (TV Series)
as
Vera Vitale
- Seven Three (2016) - Vera Vitale
- Bleed Over (2016) - Vera Vitale (uncredited)
2016
Interrogation
as
Sara Ward
2016
Motive (TV Series)
as
Alex
- Natural Selection (2016) - Alex
2016
The Wedding March (TV Movie)
as
Camille
2016
Paranormal Solutions Inc. (TV Series)
as
Sarah
- Not All Abductions are the Good Kind (2016) - Sarah
- Happy Endings and New Beginnings (2016) - Sarah
- Only YOU Can Prevent Zombie Attacks (2016) - Sarah
- The Internet Killed the Video Store (2016) - Sarah
- Sasquatch Is Your BC Bud (2016) - Sarah
- The Leprechaun of Mobile Alabama (2016) - Sarah
- Exorcismed! (2016) - Sarah
- Werewolves Are Real! (2016) - Sarah
2016
PLAN b (Video short)
as
Ruby Harper
2014
Cedar Cove (TV Series)
as
Jeri Drake
- The Good Fight (2015) - Jeri Drake
- Runaway (2015) - Jeri Drake
- Batter Up (2015) - Jeri Drake
- Civil War (2015) - Jeri Drake
- A Helping Hand (2015) - Jeri Drake
- Hello Again (2015) - Jeri Drake
- Resolutions and Revelations (2014) - Jeri Drake
- Stand and Deliver (2014) - Jeri Drake
- Secrets and Lies (2014) - Jeri Drake
- Point of No Return (2014) - Jeri Drake
- One Day at a Time (2014) - Jeri Drake
- Trials and Tribulations (2014) - Jeri Drake
2015
Dead Rising: Watchtower
as
Amy
2014
Parked (TV Series)
as
Kim / Kim (segment "Jesse") / Kim (segments "Jesse" "Kim")
- A Parked Valentines (2014) - Kim (segment "Jesse")
- Moments of Truth (2014) - Kim (segments "Jesse" "Kim")
- Who's Your Daddy? (2014) - Kim
- Lying and Dying (2014) - Kim
- Pilot (DADS) (2014) - Kim
2014
Death Do Us Part
as
Kennedy Jamieson
2014
Lucky in Love (TV Movie)
as
Sophie
2014
Kid Cannabis
as
Julie Morgan
2013
Leap 4 Your Life
as
Julianna
2013
That Burning Feeling
as
Joyce
2013
Secret Liaison (TV Movie)
as
Alice Walters
2013
Chupacabra vs. the Alamo (TV Movie)
as
Tracy Taylor
2012
Now and Forever (Short)
as
Lucy Redd
2012
Mr. Young (TV Series)
as
Bianca Boyd
- Mr. Sci-Fi (2012) - Bianca Boyd
2011
Earth's Final Hours (TV Movie)
as
Chloe Edwards
2011
R.L. Stine's the Haunting Hour (TV Series)
as
Mom
- Sick (2011) - Mom
2011
Hiccups (TV Series)
as
Penelope
- Welcome Back Potter (2011) - Penelope
2009
Stargate Universe (TV Series)
as
2nd Lt. Vanessa James / Vanessa James / Lt. Vanessa James
- Gauntlet (2011) - 2nd Lt. Vanessa James
- Blockade (2011) - Vanessa James
- Epilogue (2011) - Vanessa James
- Common Descent (2011) - Vanessa James
- The Hunt (2011) - 2nd Lt. Vanessa James
- Seizure (2011) - 2nd Lt. Vanessa James
- Hope (2011) - 2nd Lt. Vanessa James
- Twin Destinies (2011) - Vanessa James
- Deliverance (2011) - Vanessa James
- Resurgence (2010) - 2nd Lt. Vanessa James
- Visitation (2010) - 2nd Lt. Vanessa James
- Malice (2010) - 2nd Lt. Vanessa James
- Trial and Error (2010) - 2nd Lt. Vanessa James
- Cloverdale (2010) - 2nd Lt. Vanessa James
- Pathogen (2010) - 2nd Lt. Vanessa James
- Awakening (2010) - Lt. Vanessa James (uncredited)
- Aftermath (2010) - 2nd Lt. Vanessa James
- Intervention (2010) - 2nd Lt. Vanessa James
- Incursion: Part 2 (2010) - 2nd Lt. Vanessa James
- Incursion: Part 1 (2010) - 2nd Lt. Vanessa James
- Pain (2010) - 2nd Lt. Vanessa James
- Sabotage (2010) - 2nd Lt. Vanessa James
- Lost (2010) - 2nd Lt. Vanessa James
- Human (2010) - 2nd Lt. Vanessa James
- Faith (2010) - 2nd Lt. Vanessa James
- Divided (2010) - 2nd Lt. Vanessa James
- Space (2010) - 2nd Lt. Vanessa James
- Justice (2009) - 2nd Lt. Vanessa James
- Life (2009) - 2nd Lt. Vanessa James
- Time (2009) - 2nd Lt. Vanessa James
- Water (2009) - 2nd Lt. Vanessa James
- Light (2009) - 2nd Lt. Vanessa James
- Darkness (2009) - 2nd Lt. Vanessa James
- Air: Part 3 (2009) - 2nd Lt. Vanessa James
- Air: Part 2 (2009) - 2nd Lt. Vanessa James
- Air: Part 1 (2009) - 2nd Lt. Vanessa James
2011
Shattered (TV Series)
as
Hostess
- Unaired Pilot (2011) - Hostess (as Julia Anderson)
2009
SGU Stargate Universe Kino (TV Mini Series short)
as
Vanessa James / 2nd Lt. Vanessa James
- All the Stages (2011) - Vanessa James
- One Long Endless Night (2011) - Vanessa James
- Favorite Meal of All Time (2010) - Vanessa James
- Wait for It (2010) - 2nd Lt. Vanessa James
- Covered Kino (2009) - 2nd Lt. Vanessa James
2010
Lying to Be Perfect (TV Movie)
as
Joy (as Julia Anderson)
2010
The Ex-Convict's Guide (TV Series)
as
Shirley Sutherland
- Remember to Bid Your Host a Gracious Farewell! (2010) - Shirley Sutherland
- Do Not Convert Your Host's Possessions - Into Weapons (2010) - Shirley Sutherland
- Respect the Rules of the House (2010) - Shirley Sutherland
- Be Gracious (2010) - Shirley Sutherland
2009
Scott's Land (Short)
as
Melissa (as Julia Anderson)
2009
Everything's Coming Up Rosie (Short)
as
Catherine (as Julia Anderson)
2009
Harper's Island (TV Series)
as
Officer Tyra Coulter
- Snap (2009) - Officer Tyra Coulter (as Julia Anderson)
2009
Mr. Troop Mom (TV Movie)
as
CC Turner (as Julia Anderson)
2008
Past Lies (TV Movie)
as
Sarah (as Julia Anderson)
2008
Smallville (TV Series)
as
Nurse
- Arctic (2008) - Nurse (as Julia Anderson)
2008
Robin, Chuck, and Shirley (Short)
as
Shirley Sutherland (as Julia Anderson)
2008
The Unquiet (TV Movie)
as
Christina (as Julia Anderson)
2008
Blonde and Blonder
as
Last Dancer in Line (as Julia Anderson)
2007
Aliens in America (TV Series)
as
Clerk
- Church (2007) - Clerk (as Julia Anderson)
2007
Whistler (TV Series)
as
James
- Passion Plays (2007) - James (as Julia Anderson)
2007
Supernatural (TV Series)
as
Prostitute
- Sin City (2007) - Prostitute (as Julia Anderson)
2007
Reaper (TV Series)
as
Gloria
- All Mine (2007) - Gloria (as Julia Anderson)
2007
My Neighbor's Keeper (TV Movie)
as
Mom (as Julia Anderson)
2007
Numb
as
Sara's Girlfriend (as Julia Anderson)
2007
Zero Hour
as
Allie (as Julia Anderson)
2007
Road to Victory
as
Anna (as Julia Anderson)
2007
Masters of Horror (TV Series)
as
Abbey Addison
- Right to Die (2007) - Abbey Addison (as Julia Anderson)
2006
Stargate: Atlantis (TV Series)
as
Willa
- Irresistible (2006) - Willa (as Julia Anderson)
2006
The Evidence (TV Series)
as
Sadie McAbee
- Stringers (2006) - Sadie McAbee (as Julia Anderson)
2005
The Dead Zone (TV Series)
as
Crying Girl
- The Collector (2005) - Crying Girl (as Julia Anderson)
2005
Crazy Late (Short)
as
Sarah Jones (as Julia Anderson)
2003
Tru Calling (TV Series)
as
Tara
- Past Tense (2003) - Tara (as Julia Anderson)
Producer
2017
Yellow (TV Movie) (producer)
2014
What an Idiot (executive producer) / (producer)
2014
Death Do Us Part (executive producer) / (producer)
2011
Kits (TV Movie) (executive producer)
Writer
2014
What an Idiot (story)
2011
Kits (TV Movie) (co-creator)
Miscellaneous
2010
The Charlie Da Clown Show (Short) (walla artist: The Hammers)
Thanks
2018
The Wake Up (Short) (thank you)
2016
Land of Smiles (thanks)
2013
When I Saw You (Short) (very special thanks)
2011
Om Inc. (TV Series) (very special thanks - 1 episode)
- Meet the Staff - (very special thanks - as Julia)
Self
2016
From the Mouths of Babes (TV Series documentary)
as
Self
- Life (2019) - Self
- Self (2018) - Self
- Love (2018) - Self
- Most Popular Answers on Life (2016) - Self
2016
The 18th Annual Leo Awards (TV Special)
as
Self - Presenter
2015
The 17th Annual Leo Awards (TV Special)
as
Self - Presenter
2014
The 16th Annual Leo Awards (TV Special)
as
Self - Presenter
2011
Half in the Bag (TV Series)
as
Self
- Chicago Comic Con 2011 Recap (2011) - Self (uncredited)
2011
Comic Vibe (TV Series)
as
Self - Guest
- Philadelphia Comic Con (2011) - Self - Guest
2010
The 12th Annual Leo Awards (TV Special)
as
Self - Winner: Best Supporting Performance by a Female in a Dramatic Series
Archive Footage
2010
SGU: Deconstructing Destiny (TV Mini Series)
as
Lt. Vanessa James
- Weapons (2010) - Lt. Vanessa James (uncredited)
References
Julia Benson Wikipedia
(Text) CC BY-SA