7.4

/

10

Alchetron

7.4

Rate This




Director

Ritwik Ghatak


Music director

Bahadur Khan


Country

India






Genre

Drama




Duration




Language

Bengali





Release date

September 30, 1977 (1977-09-30) (Kolkata)




Writer

Ritwik Ghatak, Rabindranath Tagore (lyrics)


Awards

National Film Award for Best Story




Cast

Tripti Mitra (Durga),

Shaonli Mitra

(Bangabala),

Sugata Burman

(Nachiketa), Bijon Bhattacharya (Jagannath),

Ranen Ray Choudhury

,

Partha Pratim Chowdhury




Similar movies

Takva: A Man's Fear of God

,

Madonnen

,

It's Winter

,

Django Unchained

,

Batman Begins

,

Avatar



Jukti takko aar gappo full bengali movie
Jukti Takko Aar Gappo (Jukti tôkko aːr gôppo, English: Reason, Debate and a Story) is a 1974 Bengali film directed by Ritwik Ghatak. Jukti Takko Aar Gappo was Ritwik Ghatak's last film. The film won National Film Award's Rajat Kamal Award for Best Story in 1974.
Contents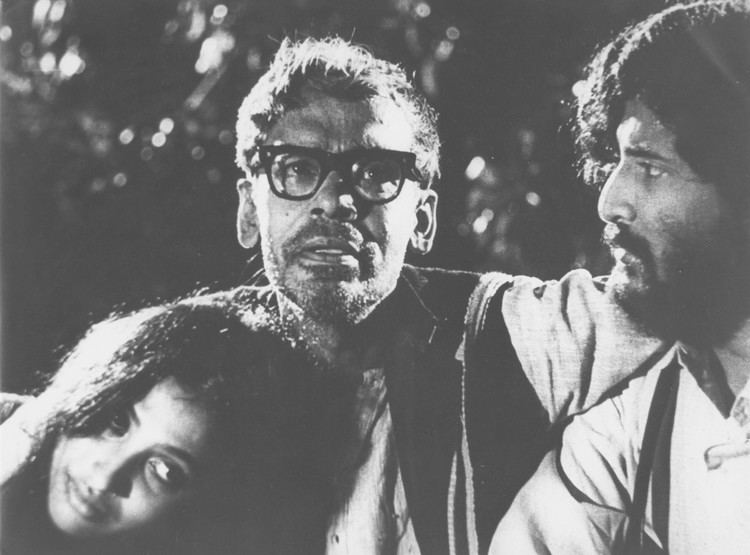 The film is considered technically superior to other films of that era due to its camera work. As Ghatak's last film, it is placed in the league of Jean Cocteau's Testament of Orpheus and Nicholas Ray and Wim Wenders's noted documentary film, Lightning Over Water.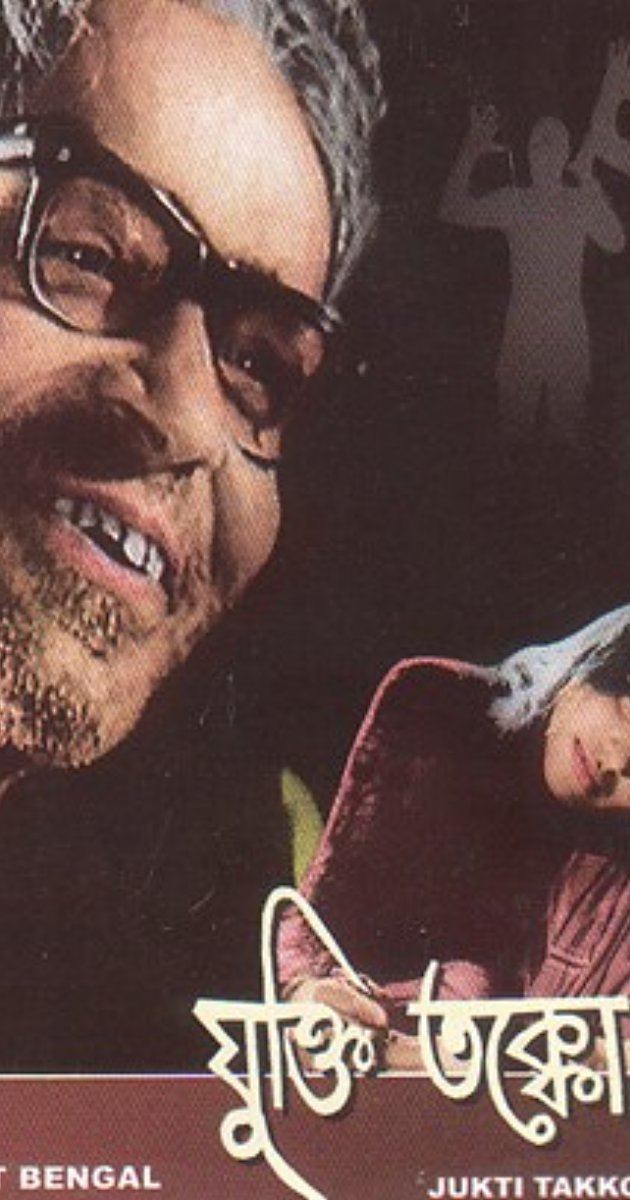 Ritwik ghatak 1974 jukti takko aar gappo introduction
Synopsis
In this film Ghatak plays Nilkantha Bagchi, an alcoholic, disillusioned intellectual, in the character's own words "a humbug". After losing his wife and being forced from his home, he wanders through the countryside and meets unusual people along the way, including Bongobala, who was driven away from Bangladesh and does not have any shelter in Kolkata; he gives her shelter. He also meets Jagannath Bhattacharjee, a village school teacher of Sanskrit. Jagannath's school was closed after political killings and he came to Kolkata in search of a job. Nilkantha meets Naxalites whom he describes as the "frame of Bengal": misguided, successful and unsuccessful at the same time.
Themes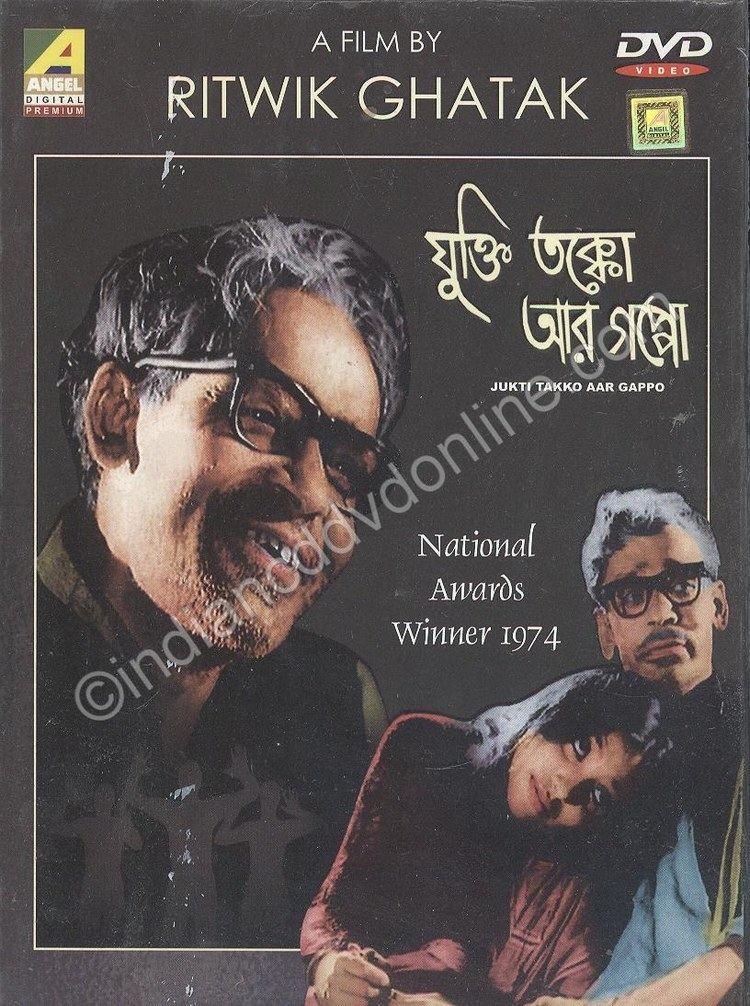 The film deals with various ideas and themes. Set against the backdrop of the first Naxalite wave of rebellion in India, the film is considered to be Ghatak's autobiographical film, an anti-climax. Ghatak himself explained, "In it [Jukti Takko Aar Gappo] the political backdrop of West Bengal from 1971 to 1972 as I saw it has been portrayed. There is no ideology. I saw it from a point of view of not a politician. I am not supposed to please a political ideology". Ghatak was aware of a complete breakdown of moral values around him, especially among the younger generation. He tried to portray these issues in this film (and also in his unfinished film Sei Vishnupriya). Ghatak, both in real life and in this film, tried to find some meaning for the political and cultural turmoil overtaking his country.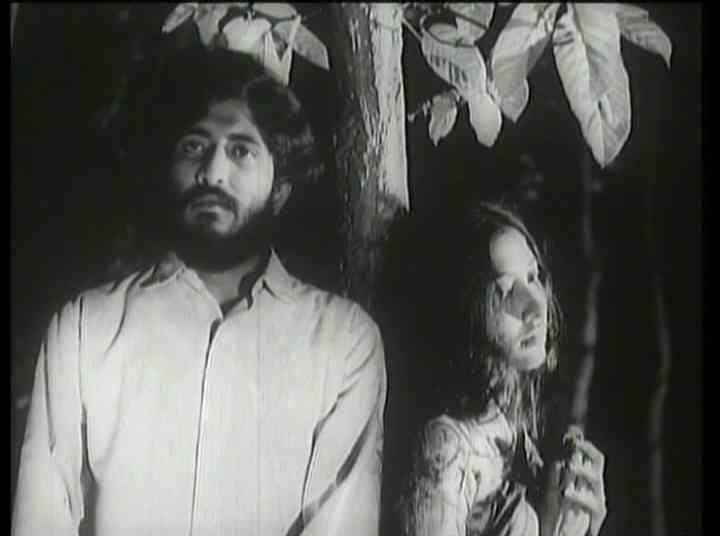 The Great Mother Image
In an interview Ghatak mentioned that "The Great Mother Image" in its duality exists in every aspects of our being, and he incorporated this image into films like Meghe Dhaka Tara and Jukti Takko Aar Gappo.
Allegorical characters
The characters in this film have been portrayed allegorically.
Ghatak played the character of Nilkantha Bagchi, his alter ego. Nilkantha is the name of Hindu god Shiva, who drank poison that emerged from the oceans to prevent it from destroying everything in the world.
Tripti Mitra played the role of Nilkantha Bagchi's wife Durga (influenced by Hindu goddess Durga; also according to Hindu mythology, Durga is a consort of Shiva). In an interview Ghatak described his wife Surama Ghatak as a Sati (a very pious woman, and consort of Shiva).
Ritaban Ghatak (Ghatak's real life son) played the character of Nilkantha Bagchi's son Satya. In Sanskrit and Bengali the word Satya means "true" or "real".
The character Nachiketa is inspired by the Hindu mythological character Nachiketa.
The character Jagannath Bhattacharjee, a Sankrit language teacher, has been depicted as a representative of ancient Vedic civilization.
Panchanan Ustad is representative of rural people, not very educated, but very rich with their own (folk) culture and heritage.
Cast
Nilkantha Bagchi: Ritwik Ghatak
Durga: Tripti Mitra
Satya: Ritaban Ghatak
Bongobala: Shaonli Mitra
Nachiketa: Saugata Burman
Jagannath Bhattacharjee: Bijon Bhattacharya
Shatrujit: Utpal Dutt
Panchanan Ustad: Gyanesh Mukherjee
Leader of Naxalites: Ananya Ray
Police inspector: Shyamal Ghoshal
Alcoholic person in village: Jahor Roy
Others
Satindra Bhattacharya
Tarak Chattopadhyay
Nani Chattpadhyay
Subrata Sensharma
Tapan Chattopadhyay
Munir Choudhury.
Technical team
Direction: Ritwik Ghatak
Assistant directors: Deb Dutta, Ananya Roy, Nikhil Bhattacharya, Dilip Mukhopadhyay, Tapan Saha
Story, screenplay, music and executive producer: Ritwik Ghatak
Cinematography: Baby Islam
Assistant cinematographer: Shankar Chattopadhyay, Dipak Das
Editorial team
Editor: Amalesh Sikdar
Assistant: Kali Prasad Roy
Supervisor: Ramesh Joshi
Art direction: Rabi Chattopdahyay
Assistant: Surath Das, Suresh Chandra Chanda, Somnath Chakraborty
Dance choreography: Shambhu Bhattacharya
Publicity layouts: Khaled Choudhury
Music: Ustad Bahadur Khan
Playback singers: Debabrata Biswas, Ranen Ray Choudhury, Arati Mukhopadhyay, Binpani Roy Choudhury
Sound recording: Shyam Sundar Ghosh
Soundtracks
Keno cheye achho go Ma (singer Sushil Mallick)
Amar onge onge ke bajaye banshi (Rabindra Sangeet)
Namaz aamar hoilo na adaay
Janti gachhe janti phal je
Remarks
"What has been thematised in the whole movie is the decadence. In multiple ways, so many lives are being wasted. May be the whole country is being wasted." –Amalendu Basu
"When Mrinal Sen opened up a new dimension in the Bengali cinema by making political films, Ritwik showed how he could give a new shape even to this genre...to make a film simultaneously political and autobiographical...the more important thing is that here autobiography is no mere hankering for recollection of the past, but a self-analysis, self-criticism...this film enables us to confront one's own self...but Ritwik's arguments, Ritwik's story all seem to be the prattling of an alcoholic, but the person who has the guts to strip himself before the truth, is not Ritwik, the alcoholic, but Ritwik, a true revolutionary." –Dipendu Chakrabarty
"Jukti Takko Aar Gappo, a film so daring in its complete disregard of the very language and grammar of cinema he had mastered and developed that it is difficult to understand how it achieves its intense intimacy with the audience. It is as if the characters step out of the screen to talk and to you and you are forced to respond to them, to react very sharply for or against them. The central character played by Ghatak himself parodies his real life in such a way that it compels the audience to reflect and criticise him. Perhaps this is just what Ritwik had been struggling to do through cinema all his life. Ironically, perhaps, he wanted to see that it could be achieved only through a conscious rejection of much of what has come to be accepted as the language of cinema." –Safdar Hashmi
"In Jukti Takko Aar Gappo, the elements were presented in their new raw form — reason, argument, story, song that hunger which is the basis of human creativity. So that Riwik calls himself a humbug a civilisation sees how it is reduced to ashes. Yet there was no nihilism; he dies pleading with those who would annihilate their compassion along with their enemy. Our heroism will find itself trapped in mechanical crossfire of gunpowder, if it refuses to nourish itself on nature and history. For Ritwik, the heroic act the ultimate and the first sacrifice, has to be the act of union." –Kumar Sahani
Screening of Jukti Takko Aar Gappo aka Reason, Debate and a Story in different festivals
2017: Ritwik Ghatak Retrospective UK, at Dundee Contemporary Arts, Dundee, Scotland, UK, Programme curated by Sanghita Sen, Department of Film Studies, St Andrews University, UK
Sources
Ghatak, Ritwik (17 January 1987). Cinema and I. Ritwik Memorial Trust.
Shampa Banerjee (1985). Profiles, five film-makers from India: V. Shantaram, Raj Kapoor, Mrinal Sen, Guru Dutt, Ritwik Ghatak. Directorate of Film Festivals, National Film Development Corp. ISBN 978-81-201-0007-7.
"Jukti, Takko aar gappo". Trigon film.
References
Jukti Takko Aar Gappo Wikipedia
(Text) CC BY-SA
Jukti Takko Aar Gappo IMDb
Jukti Takko Aar Gappo themoviedb.org