Juan Francisco Salazar (born 1971) is a Chilean anthropologist and filmmaker. He has lived in Sydney, Australia since 1998 where he currently is an Associate Professor in media studies and a member at the Institute for Cultural and Society (ICS) at the University of Western Sydney. He holds a PhD in Communication and Media from the University of Western Sydney and Bachelor of Anthropology from the University of Chile.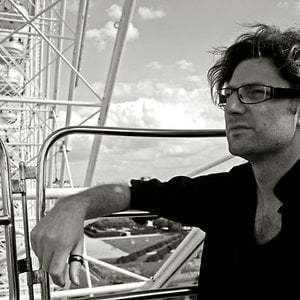 He is a co-author of the book Screen Media Arts: introduction to concepts and practices (with Cohen, H & Barkat, I, 2008, Oxford University Press), which was awarded the Australian Educational Publishing Award 2009 for best book (Teaching and Learning Category).
His work on Indigenous media in Latin America was pioneering for focusing on the poetics of media practice and bringing together Latin American scholarship on film and communication studies with media anthropology in the U.S. He writes on media anthropology; visual/digital ethnographies; citizens' media; Indigenous media and communication rights in Chile and Latin America; documentary cinemas; environmental communication; climate change.
His recent work focuses on Antarctica where he has developed pioneering ethnographic work since 2011. In 2015 he completed the feature length speculative documentary Nightfall on Gaia shot entirely in Antarctica and which had its international premiere at the 14th RAI International Festival of Ethnographic Film (Bristol, June 2015).
He is currently developing work on anthropological approaches to futures and socialities in polar and outer-Earth environments.
He has been a visiting research and teaching fellow at Universidad Uniminuto (Bogotá, Colombia 2013) Institute of Development Studies, University of Sussex (2008), the Universidad de las Américas, Mexico (2006). As a media artist he has written and directed several documentary and experimental short films exhibited internationally and has been a digital storytelling trainer and producer in Australia, Chile and Antarctica. He was an international coordinator of the OURMedia Network (2004-2010) and was convenor of the 6th OURMedia Conference in Sydney, 2007. From 2010 he is a member of the executive committee of the Humanities and Social Sciences Expert Group of the Scientific Committee for Antarctic Research (SCAR)
De la Tierra a la Pantalla/From Land to Screen (2004), produced in collaboration with Jeannette Paillan; a video about Mapuche communication rights activists.
Exhibited at
8th CLACPI Film Festival (Chile, June, 2004),
Museo de las Americas, Denver, CO, USA (September 2005)
13th NMAI Film festival (New York, December 2006)
Latin American Environmental Media Festival (New Orleans, April 2007)
17th Presence Autochtone Film Festival (Montreal, June 2007)
Anatomia Monumental(1999) / with Ismael Frigerio and Felipe Zavala. Museo Nacional de Bellas Artes, Santiago, Chile. Museo de Arte Contemporaneo, Valdivia, Chile.
He is also author of the book Screen Media Arts: Introduction to Concepts and Practices, co-written with Hart Cohen and Iqbal Barkat. Oxford University Press, 2009.