Afghanistan




Uzbeki, Turkmen, Dari, Pashto


11,798 km2


Sheberghan




Murad Quenili




512,100



Jozjan, sometimes spelled as Jowzjan or Jawzjan (Persian: ?, Pashto: ), is one of the thirty-four provinces of Afghanistan, located in the north of the country bordering neighboring Turkmenistan. The province is divided into 11 districts and contains hundreds of villages. It has a population of about 512,100, which is multi-ethnic and mostly agriculturers. Sheberghan is the capital of Jozjan province.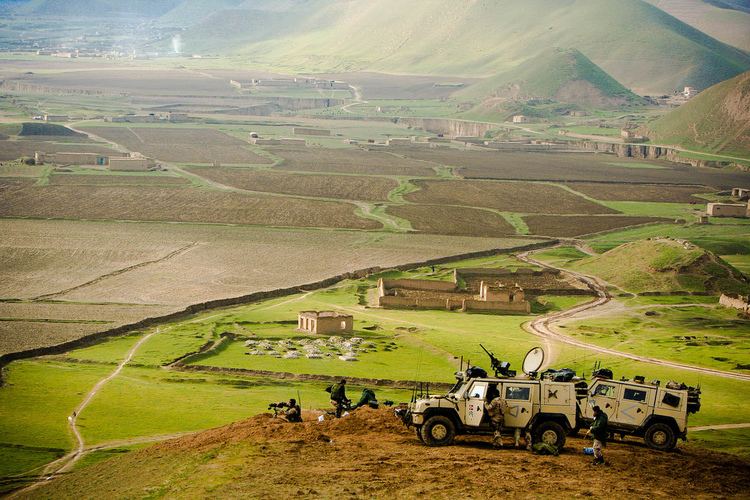 Between the early 16th century and mid-18th century, the area was ruled by the Khanate of Bukhara. It was conquered by Ahmad Shah Durrani and became part of the Durrani Empire in or about 1750, which formed to the modern state of Afghanistan. The area was untouched by the British during the three Anglo-Afghan wars that were fought in the 19th and 20th centuries.
Jozjan is situated in the northern part of Afghanistan, bordering Turkmenistan in the north, Balkh province in the east, Sar-e Pol province in the south and Faryab province in the west. Jozjan province covers an area of 10,326 km2. More than one quarter of the province is mountainous or semi mountainous terrain (29.4%), while more than two thirds of the area is made up of flat land (68.9%). It is one of the provinces known to contain petroleum and natural gas. Mining and agriculture are the main industries.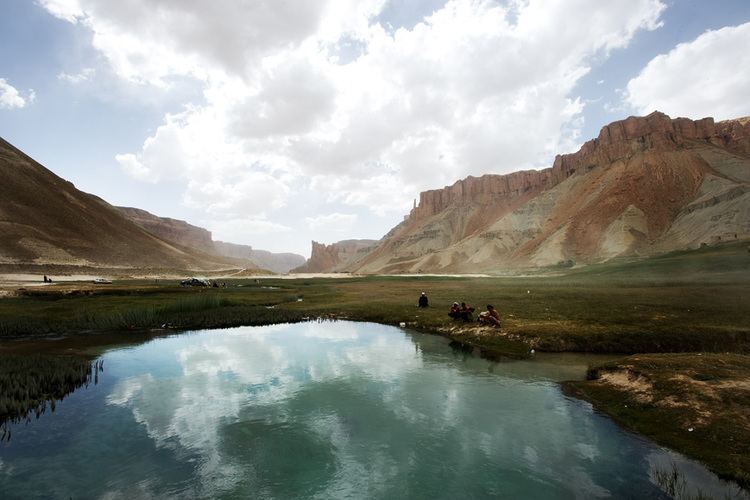 The population of Jozjan province is about 512,100, which is multi-ethnic and mostly agriculturers. The main ethnic groups living in the province are Turkmen followed by Uzbek, Pashtun, Tajik and possibly a few others. Occasional ethnic violence are reported in the area, the last one in 2002.
The languages spoken in the province are Turkmeni, Uzbeki, Dari, and Pashto.
Jozjan Province Wikipedia
(,)http://upload.wikimedia.org/wikipedia/commons/6/61/Norwegian_soldiers_in_Faryab_Province.jpg(,)http://gdb.rferl.org/304C9D16-434A-42B0-8283-36F68D4D1D5E_mw1024_s_n.jpg(,)http://gdb.rferl.org/BD4EA764-3371-4E7E-8DAA-4395ED6AEBFB_mw1024_s_n.jpg(,)http://eurasiaoverland.files.wordpress.com/2013/08/17-35-sheberghan-bazar.jpg(,)http://gdb.rferl.org/F8925637-9009-42B5-8EF8-65ACCC7427EC_mw1024_s_n.jpg(,)http://cdn.lightgalleries.net/4bd5ec18730e6/images/Sheberghan08-2.jpg(,)http://www.khaama.com/wp-content/uploads/2012/06/Explosion-in-Jawzjan-province.jpg(,)http://i.ytimg.com/vi/S3rPD3AytHw/maxresdefault.jpg(,)http://2.bp.blogspot.com/-AlDDurcdk4k/UJKkdCUy-RI/AAAAAAAAAvQ/vBL6hFjZUZ4/s1600/Jowzjan.bmp(,)http://static.bitlanders.com/users/galleries//279448/Freedom2_fa_rszd.jpg(,)http://eurasiaoverland.files.wordpress.com/2013/08/17-29-turkmen-man.jpg(,)http://i.ytimg.com/vi/Gx6W0MQJyiY/0.jpg
(,)https://3rdeye.af/gallery/image%3Fview%3Dimage%26format%3Draw%26type%3Dimg%26id%3D739(,)http://assignmentafghanistan.org/sites/default/files/story/image/Bamiyan_3.jpg(,)http://ichef.bbci.co.uk/news/660/media/images/74440000/jpg/_74440731_2dc78a65-1f29-48fa-9fd4-d93d1439c924.jpg(,)http://ichef.bbci.co.uk/news/624/media/images/74443000/jpg/_74443829_afloods3.jpg(,)http://upload.wikimedia.org/wikipedia/commons/1/17/Geography_of_Afghanistan.jpg(,)https://c2.staticflickr.com/4/3770/11504634534_1c04387110_b.jpg(,)http://static1.squarespace.com/static/52320c99e4b07e97b4505bb8/52d98fa3e4b039697502bc37/52d991aae4b0f2a0744a6af7/1390044459563/Afghanistan-08-642008-02-16.jpg(,)http://www.irishtimes.com/polopoly_fs/1.1774275.1398447307!/image/image.jpg_gen/derivatives/box_620_330/image.jpg(,)http://mw2.google.com/mw-panoramio/photos/medium/72565595.jpg(,)http://mw2.google.com/mw-panoramio/photos/medium/72567126.jpg
(,)http://media.npr.org/assets/img/2014/06/05/afghanistan_buzkashi_dpg091_custom-eada9255ae2537996cf5869170605ca91684b9ce-s1100-c15.jpg(,)http://static.rappler.com/images/afghan%2520election-6214.jpg(,)http://www.afghanvoice.org.uk/avfm1/mypanel/ennews/powerplantjowzjan550-20121221-084807.jpg(,)http://gdb.rferl.org/40B6F2F5-39B6-490A-899A-B8F050C35DAD_mw1024_s_n.jpg(,)http://gdb.rferl.org/5FC9CE99-457E-4F19-BBC8-D8BC46B1B3E9_cx5_cy20_cw85_mw1024_s_n_r1.jpg(,)http://i1.ytimg.com/vi/TIKMIkPBgII/0.jpg
(,)http://imgs.ntd.tv/pic/2014/4-26/p3755841a535013396.jpg(,)http://gdb.rferl.org/BF1299E7-1229-415E-8A21-4F29C2F800D1_mw1024_s_n.jpg(,)http://manisa.habermonitor.com/img/afganistanda-bagcilik-egitimi-20131210AW000216.jpg(,)http://i.ytimg.com/vi/ttUFeP2vQCs/0.jpg
(,)http://1.bp.blogspot.com/-BAYis9lK-L0/TanKiYSkSBI/AAAAAAAAH_M/LTdsZ9i-kYw/s1600/Afghanistan%252BTaliban%252B%252528Voice%252Bof%252BJihad%252529.jpg(,)http://static.bitlanders.com/users/galleries//279448/ok2b_53962697756_fa_rszd.jpg(,)http://c1elections.pajhwok.com/affiles/styles/photo/public/photo/2014/04/10259055_654950677897421_7773989461196016137_n.jpg%3Fitok%3Dv1iP5kBN(,)http://i.ytimg.com/vi/LAhPEAw5LW4/hqdefault.jpg(,)https://s1.yimg.com/bt/api/res/1.2/HhCDz3ZlsGl3fO.qRrBfcQ/YXBwaWQ9eW5ld3M7Zmk9aW5zZXQ7aD0zMjE7aWw9cGxhbmU7cT03NTt3PTUxMg/http://media.zenfs.com/en-IN/News/ians/20150106_334067.jpg(,)http://i.ytimg.com/vi/DBMVL6R5_6k/0.jpg(,)http://i.ytimg.com/vi/DknHPU4ZpCA/hqdefault.jpg(,)http://i1.ytimg.com/vi/TJODPtpsIFc/0.jpg
(,)http://www.afghanchamber.com/photo/state/jowzjan1.jpg(,)http://allgalgaduud.com/wp-content/uploads/2014/07/afghan.jpg(,)http://static1.squarespace.com/static/52320c99e4b07e97b4505bb8/52d98fa3e4b039697502bc37/52d9904fe4b0f4c23c2b5af1/1390047260615/Afghanistan-Winter-08-02.jpg(,)http://allgalgaduud.com/wp-content/uploads/2014/07/lib.jpg(,)http://islamtimes.org/images/docs/000254/n00254381-b.jpg(,)http://gdb.rferl.org/304C9D16-434A-42B0-8283-36F68D4D1D5E_mw1024_mh1024_s.jpg(,)http://i.dailymail.co.uk/i/pix/2013/03/15/article-2293740-18A90908000005DC-791_634x379.jpg