Serving temperature

Room temperature

Region or state

Jaynagar Mazilpur




Main ingredients

Date palm jaggery, puffed rice

Similar

Pantua, Nashik valley wine, Dharwad pedha, Gobindobhog, Sandesh
Joynagarer moa (Bengali: জয়নগরের মোয়া) is a seasonal Bengali sweetmeat delicacy prepared from date palm jaggery and puffed rice. This variety of moa originated in Joynagar, West Bengal, India. It is now a popular sweet, being produced in Kolkata and elsewhere, sometimes with cheaper ingredients and chemical flavours. Joynagarer moa got a Geographical Indication tag in 2015 which will enable the product to be protected from unauthorized uses and piracy.
Contents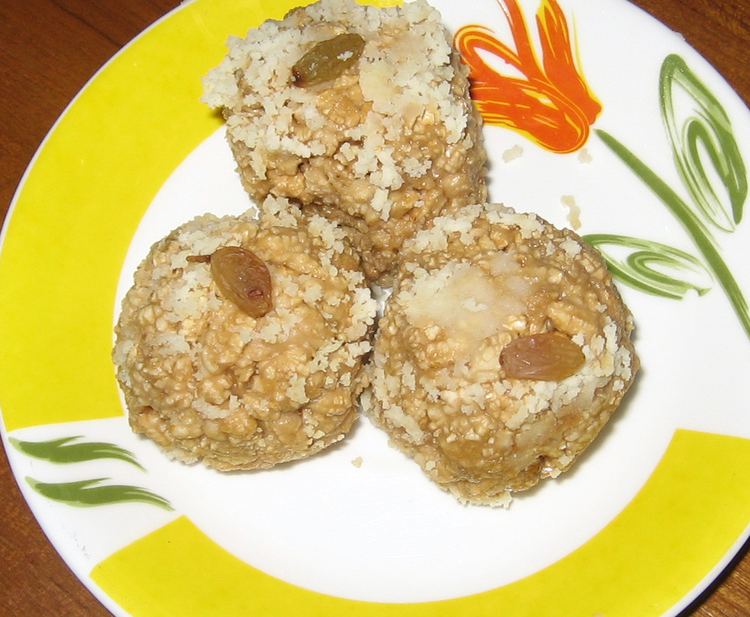 Khoi er or joynagarer moa bengali sweet laddu bengali home cooking
History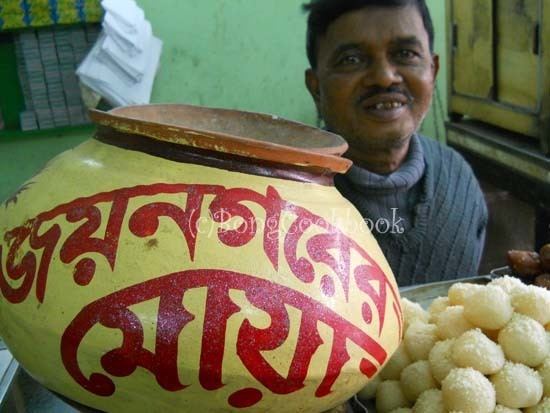 Joynagarer moa is made with nolen gur (jaggery made from date palm tree extract with exquisite taste and aroma), kanakchur khoi (a form of popped rice made from a special variety of aromatic rice), gawa ghee (a type of clarified butter made from cow's milk), elach (cardamom), and posto (poppy seed). Both nolen gur and Kanakchur rice are winter products (available around November to January) and hence Joynagarer moa is available during this period only. The ordinary or common moa is a small crispy ball made of puffed rice (muri rather than khoi) and jaggery. It is produced in homes all over Bengal and is also generally available in grocery shops in small plastic packets, throughout the year.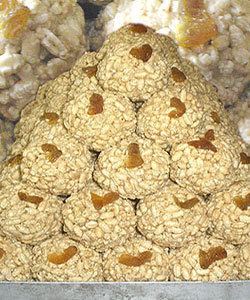 There are over 150 sweetmeat shops in Joynagar, Bahura and Charan, which produce Joynagarer moa with the original ingredients. Established in 1929, Sri Krishna Mistanna Bhandar is one of the oldest moa shops in Joynagar. The moa manufacturers in Joynagar are attempting to get "geographical indication" status for Joynagarer moa.
Challenges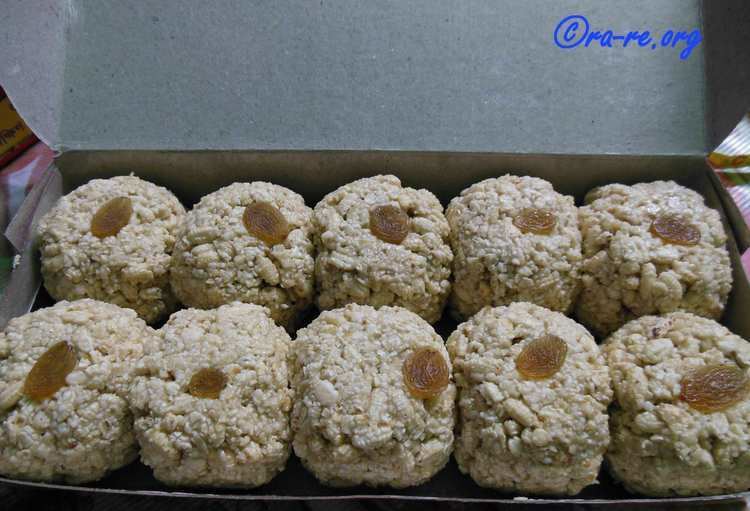 The popularity of the dish has led in recent years to sweetmeat makers all over West Bengal, particularly Kolkata, producing large quantities of moa using cheaper ingredients flavoured with chemical aromatics and marketing them as Joynagarer moa. The moa producers of Joynagar allege loss of business. They also claim that the moa made from cheaper ingredients are not genuine, because the moa should be made from date palm jaggery and kanakchur khoi only. Joynagar moa producers allege that the presence or absence of these two ingredients, aside from the necessity of having been prepared in Joynagar, renders the product as genuine or fake.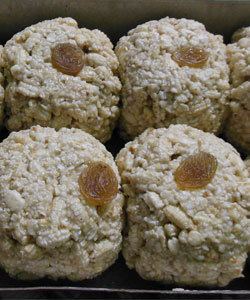 Date palm jaggery is becoming harder to come by due to the decrease in the number of date palms in West Bengal and the shift of members of the Shiuli community, traditional producers of nolen gur from date palm juice, to other professions. Similarly, kanakchur rice is a local variant which grows only in winter and through traditional fertiliser-free techniques only.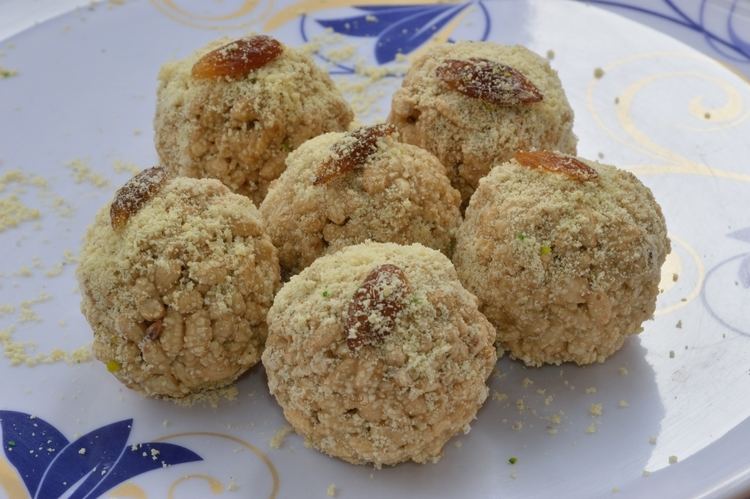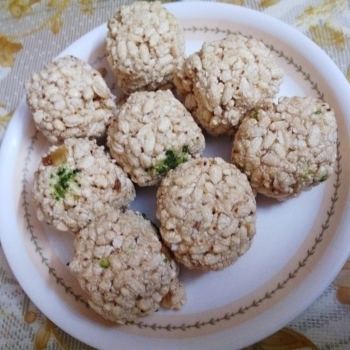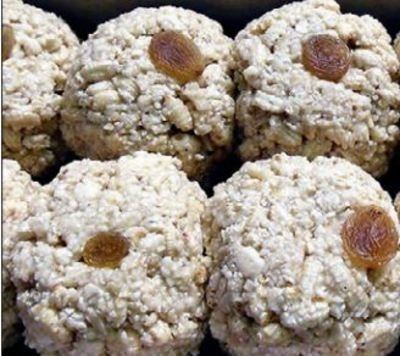 References
Joynagarer moa Wikipedia
(Text) CC BY-SA