From cheesecake to cheesecake the joy harmon story c wgaw
Joy Patricia Harmon (born May 1, 1940) is a baker and former American actress.
Contents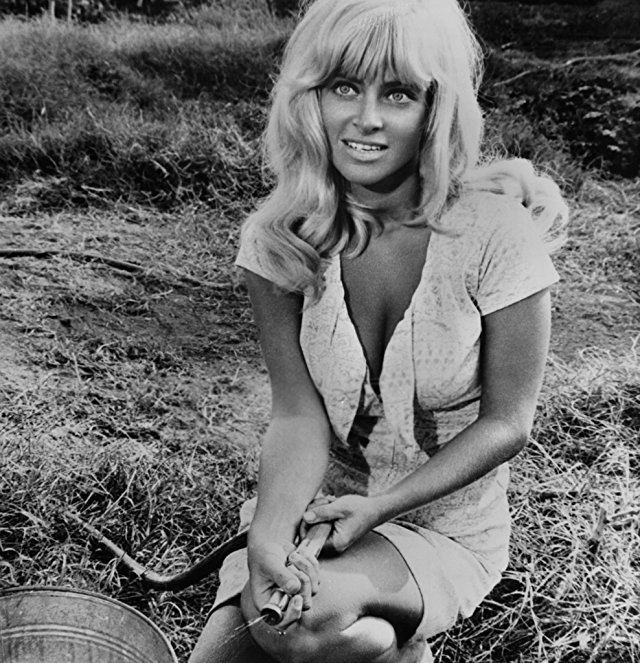 Joy harmon on you bet your life
Career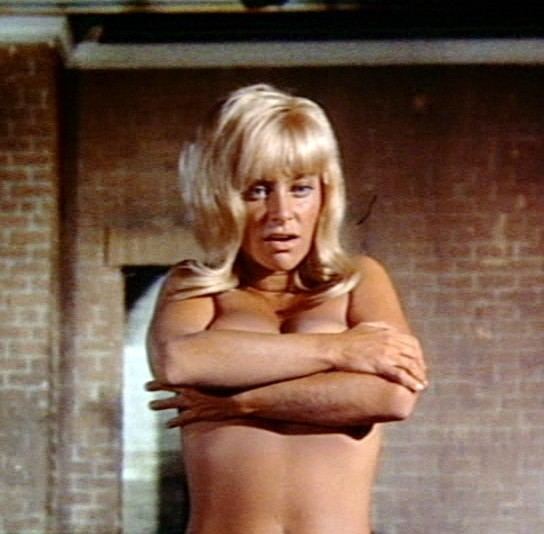 Joy Patricia Harmon was born in Flushing, New York. She and her family moved to Connecticut in 1946. A runner-up for Miss Connecticut, Harmon was a contestant during the last season of Groucho Marx's television program You Bet Your Life (titled The Groucho Show during its last season), and later a regular on Marx's program Tell It to Groucho (credited as "Patty Harmon"). She guest-starred on several 1960s TV series, including Gidget, Batman, and The Monkees. She appeared in a cameo role as blonde Ardice in the Jack Lemmon comedy Under the Yum Yum Tree in 1963. She had a role as Tony Dow's girlfriend in the 1965–66 television soap opera, Never Too Young.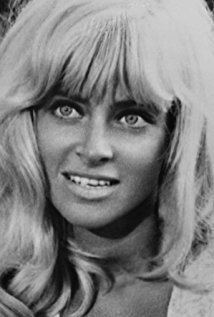 Harmon's best-remembered acting roles are as the thirty-foot-tall (9 m) Merrie in Village of the Giants (1965; where she captures normal-sized Johnny Crawford and suspends him from her bikini top), and as the car-washing "Lucille" in Cool Hand Luke (1967) and her (41–22–36) measurements
Aunt Joy's Cakes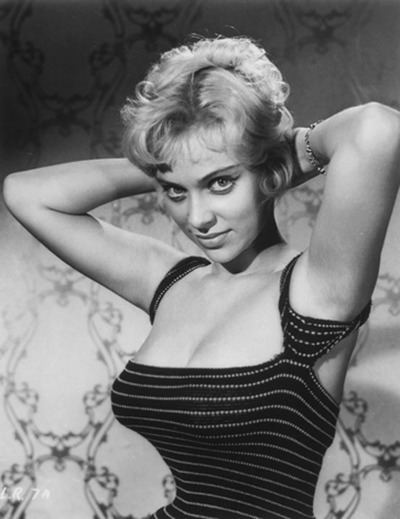 Harmon was married to Hollywood TV and film producer and film editor Jeff Gourson from 1968 to 2001, raising three children. In 1973, she left Hollywood to devote her time to her lifelong love of baking, as she started her own company, Aunt Joy's Cakes, a bakery located in Burbank, California.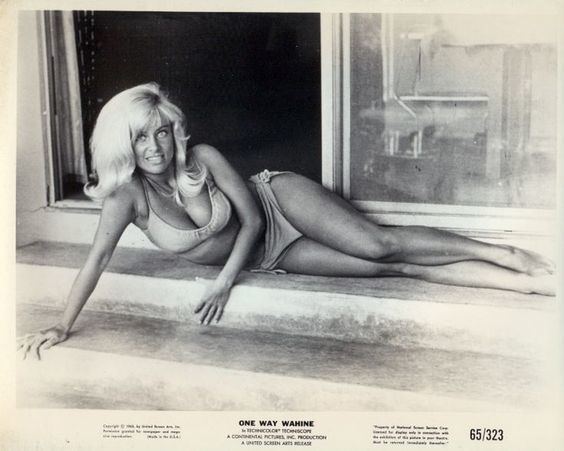 Filmography
Actress
1973
Thicker Than Water (TV Series)
as
Girl
- The Mourning After (1973) - Girl
1972
The Odd Couple (TV Series)
as
Waitress
- Don't Believe in Roomers (1972) - Waitress
1972
Love, American Style (TV Series)
as
Rosalie (segment "Love and the Secret Habit")
- Love and the Ghost/Love and the Out-of-Town Client/Love and the Secret Habit (1972) - Rosalie (segment "Love and the Secret Habit")
1970
Norwood
as
Waitress (uncredited)
1969
Angel in My Pocket
as
Miss Holland
1967
The Monkees (TV Series)
as
Zelda / Cashier
- Monkees on the Wheel (1967) - Zelda
- The Picture Frame (1967) - Cashier
1967
Cool Hand Luke
as
The Girl
1967
Run for Your Life (TV Series)
as
Nancy
- The Frozen Image (1967) - Nancy
1967
That Girl (TV Series)
as
Miss Bridges
- Pass the Potatoes, Ethel Merman (1967) - Miss Bridges
1967
A Guide for the Married Man
as
Party Girl in Bar (uncredited)
1966
Hey, Landlord (TV Series)
as
Sheila
- By the Sea, or at Least Rent It (1966) - Sheila
1966
Occasional Wife (TV Series)
as
Model
- Marriage Counselor (1966) - Model
1966
The Rounders (TV Series)
as
Rosetta
- The Scavenger Hunt (1966) - Rosetta
1966
Bewitched (TV Series)
as
Francie
- Divided He Falls (1966) - Francie
1966
Gomer Pyle: USMC (TV Series)
as
Barbara
- Gomer, the Would-Be Hero (1966) - Barbara
1966
Batman (TV Series)
as
Julia Davis
- A Riddle a Day Keeps the Riddler Away (1966) - Julia Davis (uncredited)
1965
Never Too Young (TV Series)
as
Marilyn
- Episode #1.35 (1965) - Marilyn
1965
Gidget (TV Series)
as
Blonde Girl Dancing / Midge
- A Hearse, a Hearse, My Kingdom for a Hearse (1965) - Blonde Girl Dancing (uncredited)
- In God, and Nobody Else, We Trust (1965) - Midge (uncredited)
1965
Village of the Giants
as
Merrie
1965
The Man from U.N.C.L.E. (TV Series)
as
Thrush Girl
- The Discotheque Affair (1965) - Thrush Girl (uncredited)
1965
The Loved One
as
Miss Benson (uncredited)
1965
One Way Wahine
as
Kit Williams
1965
Young Dillinger
as
Nelson's Girl
1964
Burke's Law (TV Series)
as
Barbara Sue / Belle Sue Walsh
- Who Killed the Strangler? (1965) - Barbara Sue
- Who Killed the Richest Man in the World? (1964) - Belle Sue Walsh
1964
Valentine's Day (TV Series)
as
Movie Patron chewing gum
- All Through the Night (1964) - Movie Patron chewing gum (uncredited)
1964
Roustabout
as
College Girl (uncredited)
1964
My Three Sons (TV Series)
as
Joanne Grant
- Tramp Goes to Hollywood (1964) - Joanne Grant
1963
Under the Yum Yum Tree
as
Ardice (uncredited)
1963
The Beverly Hillbillies (TV Series)
as
Kitty Northcross
- Elly Becomes a Secretary (1963) - Kitty Northcross (as Patty Joy Harmon)
1958
Let's Rock
as
Pickup Girl (as Joy Harman)
1956
The Man in the Gray Flannel Suit
as
Undetermined Secondary Role (uncredited)
Miscellaneous
1992
Dr. Giggles (adr voice)
Thanks
2008
A Natural Born World-Shaker: Making 'Cool Hand Luke' (Video documentary short) (special thanks)
Self
2013
From Cheesecake to Cheesecake: The Joy Harmon Story (Documentary)
as
Self
2008
A Natural Born World-Shaker: Making 'Cool Hand Luke' (Video documentary short)
as
Self
1972
The ABC Comedy Hour (TV Series)
as
Self
- The Twentieth Century Follies (1972) - Self
1967
The Joey Bishop Show (TV Series)
as
Self
- Episode #2.58 (1967) - Self
1962
The Tonight Show (TV Series)
as
Self - Actress
- Episode #1.101 (1962) - Self - Actress
1962
Tell It to Groucho (TV Series)
as
Self - Assistant
- Final Show (1962) - Self - Assistant (as Patty Harmon)
- Episode #1.17 (1962) - Self - Assistant (as Patty Harmon)
- Episode #1.16 (1962) - Self - Assistant (as Patty Harmon)
- Episode #1.15 (1962) - Self - Assistant (as Patty Harmon)
- Episode #1.8 (1962) - Self - Assistant (as Patty Harmon)
- Episode #1.5 (1962) - Self - Assistant (as Patty Harmon)
- Episode #1.1 (1962) - Self - Assistant (as Patty Harmon)
1960
You Bet Your Life (TV Series)
as
Self - Actress
- Episode #11.4 (1960) - Self - Actress
Archive Footage
2007
20 to 1 (TV Series documentary)
as
The Girl
- Sexiest Movie Moments (2007) - The Girl (uncredited)
References
Joy Harmon Wikipedia
(Text) CC BY-SA