Beverly Joy Frewin Evans (January 31, 1926 – July 5, 2011) was a leader in the Relief Society of The Church of Jesus Christ of Latter-day Saints (LDS Church). From 1984 to 1990, she was the first counselor to Barbara W. Winder, the Relief Society General President.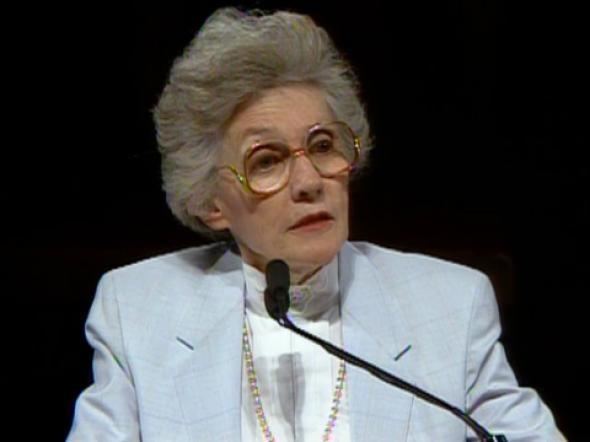 Beverly Joy Frewin was born in Salt Lake City, Utah into a Mormon family. She trained as a nurse at the University of Utah and worked at LDS Hospital and Primary Children's Hospital in Salt Lake City, Utah. Evans married computer scientist David C. Evans in 1947 in the Salt Lake Temple. They had ten children, seven of which lived to adulthood. One of their children, David F. Evans, became an LDS Church general authority in 2005. The Evans family also partly raised two Native American children in their home through the Indian Placement Program.
Prior to her call as a counselor in the Relief Society General Presidency, Evans served for over eight years as a member of the Relief Society General Board, as a stake and ward Relief Society president, and in other positions in the Relief Society, Primary and Young Women organizations.
Evans and her husband served as missionaries in the church's Tennessee Nashville Mission. After her husband's death, Evans served missions to the Preston England and Manila Philippines temples.