ROUTE 66 TV S2 E32 "From an Enchantress Fleeing" [opening scene]
Josie Lloyd (1939 – 2020) was an American actress and daughter of noted producer, director, and actor Norman Lloyd and Peggy Craven Lloyd, who was also an accomplished Broadway actress and director. Fans of The Andy Griffith Show will recognize Josie Lloyd from her roles on that classic television series, including her 1962 and 1965 portrayals of the eccentric character Lydia Crosswaithe.
Contents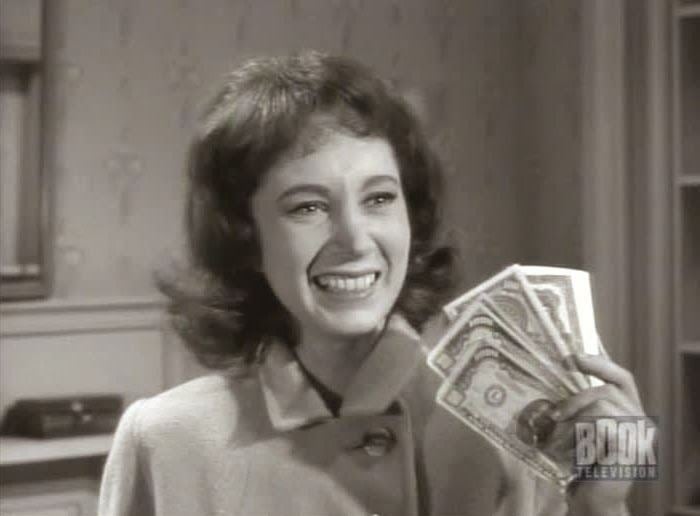 Josie lloyd keigthley blues club rough cut
Career on television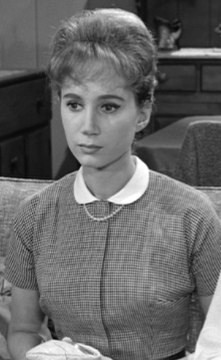 As a teenager in Los Angeles, California, in the late 1950s, Josie Lloyd gained on-set experience in television production by observing her father's acting and directorial work on Alfred Hitchcock Presents. On that series in 1959 she performed her first speaking role on television in the episode "Graduating Class", which was directed by Herschel Daugherty and involved her father as associate producer. The episode stars Wendy Hiller as a careworn but prim teacher of European literature at an all-girls college named "Briarstone" and Gigi Perreau as a seemingly troubled, wayward student in Hiller's class. Lloyd for her part portrays one of Perreau's classmates named Vera Carson, who argues with Hiller and questions the method of the girls' instruction and the relevance of what they are being taught. At one point in their classroom exchange, Vera declares with frustration, "I don't see why we have to waste time on a lot of people who have been dead for hundreds and hundreds of years . . . ."
The year after her role in "Graduating Class", Lloyd had a brief uncredited performance as a girl at a New Year's Eve party in the film Studs Lonigan. She then returned to television, where between 1960 and 1967 she worked on a variety of series. She had two additional roles on Alfred Hitchcock Presents, as well as multiple performances on Dr. Kildare, The Alfred Hitchcock Hour (1964 episode "Body in the Barn"), The Farmer's Daughter, and The Andy Griffith Show.
Additional television series in which Lloyd can be seen in both dramatic and comedic roles include This Man Dawson, Channing, Have Gun – Will Travel, The Twilight Zone (1963 episode "The Old Man in the Cave"), My Three Sons, Route 66, Channing, The Long Hot Summer, and Occasional Wife. Following her performance as "Miss Efficiency" on Occasional Wife in 1967, Lloyd appears to have ceased working entirely on television, for no subsequent credits have thus far been found that document her involvement in the medium either in front of or behind the camera.
Lloyd's role as Lydia Crosswaithe
Josie Lloyd between 1961 and 1965 appeared in four episodes of The Andy Griffith Show: on two occasions in the role of the mayor's daughter in Mayberry, North Carolina; and in two other episodes in her most memorable role, Lydia Crosswaithe. In 1962 she was cast for the first time as the odd, socially inept Lydia in "Barney Mends a Broken Heart". Lloyd returned as the same character three years later in "Goober and the Art of Love", which originally aired on February 1, 1965. In the 1962 episode, Lydia is a prospective date for Sheriff Andy Taylor arranged by his ever-meddlesome deputy, Barney Fife (Don Knotts), and Barney's girlfriend Thelma Lou (Betty Lynn). Lydia is again a social date in the noted 1965 episode, yet on this second occasion she is paired with the town's kind but bumbling gas-station attendant Goober Pyle (George Lindsey). Some details about Lydia's life and insight into her personality emerge from several disjointed conversations she has during her evening get-togethers with Andy and Goober. Originally from Greensboro, North Carolina, Lydia is introduced as Thelma Lou's friend who works in Mount Pilot, although it appears that Lydia resides at least near Mayberry, where her father is a disgruntled former employee of the local lumber plant.
While she is a reticent soul by nature, Lydia is quite outspoken and deliberate in voicing her aversions and limitations. She expresses a willingness to participate in "ordinary conversation," but she professes to despise chitchat. She also dislikes dancing and lacks any passion for music, noting only that she does not "mind" the clarinet or saxophone but that she hates the guitar. A variety of foods, including pretzels and chocolate candies, easily upset her thin frame's delicate constitution. When offered pretzels at the home of Helen Crump (Aneta Corsaut), Lydia declines the snack food by explaining that they tend to "lay on my chest."
As far as leisure activities are concerned, Miss Crosswaithe's ability to participate in sports or games is highly restricted by both physical and moral boundaries. She cannot bowl due to her bad back; and she refuses to play cards, even the children's game Go Fish, stating simply, "I don't gamble." Lydia does drive a car (one with bad tires and "an oil problem"); however, riding in a car as a passenger is an exercise of extreme discomfort for her. She gets car sick easily, and when going on road trips with other people she must sit next to a door so she can, as Andy describes it, hang her head out the car window "like a dog." Due to such peculiar behavior and her pickiness, Barney stresses to Andy that they need to keep away from Lydia, "that albatross." Deputy Fife apparently succeeded in his efforts. After her participation in one last group date to a town dance, she never again reenters Barney and Andy's social circle, nor is she seen again with Goober or any other citizens of Mayberry. Perhaps after her unsuccessful dating experiences, Lydia moved closer to her job in Mount Pilot, or she decided to relocate to her native Greensboro.
References
Josie Lloyd Wikipedia
(Text) CC BY-SA