Covid-19



Joseph Binzer




Miami University






April 26, 1955 (age 60) Cincinnati, Ohio, U.S. (

1955-04-26

)
Joseph Robert Binzer (born April 26, 1955) is an American prelate of the Roman Catholic Church who serves as auxiliary bishop of the Archdiocese of Cincinnati, Ohio since April 6, 2011.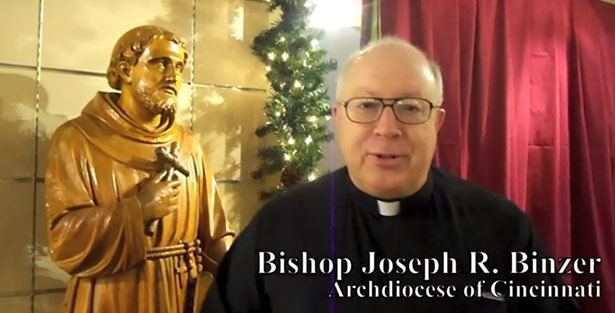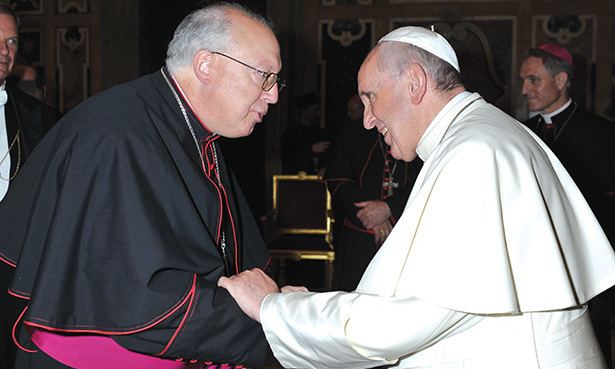 Joseph Binzer was born in Cincinnati, Ohio, one of seven children of Robert and Joan (née Metz) Binzer. He received his early education at St. Ann School in Groesbeck, and graduated from La Salle High School in 1973. He earned a Bachelor of Science degree in business with a major in accountancy from Miami University in 1977. He then worked for eleven years as a Certified Public Accountant with Crowe, Chizek & Co. in South Bend, Indiana, and with Arthur Young & Co. in Cincinnati.
In 1988, Binzer began his studies for the priesthood by entering Mount St. Mary's Seminary of the West in Cincinnati. He earned a Master of Divinity degree in 1994. On June 4, 1994, he was ordained a priest by Archbishop Daniel Edward Pilarczyk at the Cathedral of St. Peter in Chains.
His first assignment was as a parochial vicar at St. Dominic Church in Delhi, where he remained for three years. He then continued his studies at the Catholic University of America in Washington, D.C., where he obtained a Licentiate of Canon Law in 1999.
After returning to Cincinnati, he served as a resident associate at St. Bartholomew Church in Finneytown and member of the archdiocesan Tribunal. He was master of ceremonies for Archbishop Pilarczyk from 2000 to 2003. In 2003, he was named chancellor of the Archdiocese, pastor of St. Louis Church in Cincinnati, and director of the Archdiocese's Department of Executive Services. In addition to these posts, he became vicar general of the Archdiocese in 2007.
On April 6, 2011, Binzer was appointed Auxiliary Bishop of Cincinnati and Titular Bishop of Subbar by Pope Benedict XVI. He received his episcopal consecration on June 9, 2011. The Archbishop of Cincinnati, Archbishop Dennis Marion Schnurr, was the principal consecrator. The principal co-consecrators were the Archbishop Emeritus of Cincinnati, Daniel Edward Pilarczyk; and the new Bishop of Joliet, Bishop Robert Daniel Conlon. The episcopal consecration was held at Cincinnati's Cathedral of St. Peter in Chains.
Joseph R. Binzer Wikipedia