Installed

2 October 2007




Term ended

Incumbent




Consecration

February 8, 1975




Birth name

P. T. Joseph




Ordination

October 18, 1957




Name

Joseph Thoma








Successor

Zacharias Mar Theophilus




Born

27 June 1931 Maramon, Kerala, India (

1931-06-27

)



Predecessor

Philipose Mar Chrysostom





Died

18 October 2020 (aged 89), Tiruvalla
Joseph mar thoma metropolitan in american jalakam
H.G The Most Rev. Dr. Joseph Mar Thoma was the 21st Malankara Metropolitan and the current primate of the Mar Thoma Syrian Church, which is also called The Malankara Mar Thoma Suriyani Sahba, which has its headquarters in Kerala, a south-western state in India.
Contents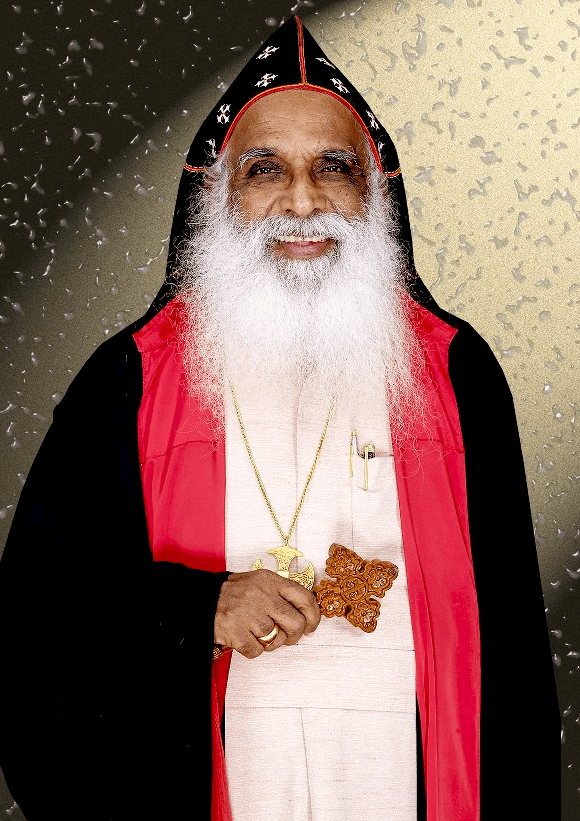 Parish day message by the most rev dr joseph mar thoma thirumeni
Palakunnathu family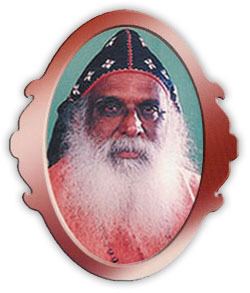 In the seventeenth century Kerala, a member of the Panamkuzhy house of Kuruvalingadu, Kuruvilla came and settled in Kozhencherry on the banks of river Pampa. Later he and his three sons moved to Maramon, and lived at Chackkalyil, on the other side of the river. The second son's second son in that family, Mathen moved to a nearby house at Palakunnathu. He had six sons and a daughter. The daughter was married to Mallapally Pavoothikunnel family and the first four sons moved to Themoottil, Neduvelil (Kozhenchery), Periyilel and Punamadom (Othera). The fifth son was a celibite priest (sanyasi achen). As was the custom, the youngest son Mathew lived at Palakunnathu family house and married Pandanattu Mullasseril Mariamma. (This house still exists). Abraham Malpan, a leader of reformation in Malankara Church was the second son of Mathew and Mariamma. Mar Thoma XIII was his nephew, his older brother's son. Thomas Mar Athanasius Metropolitan (Mar Thoma XIV) and Titus I Mar Thoma Metropolitan (Mar Thoma XV) were the sons of Abraham Malpan.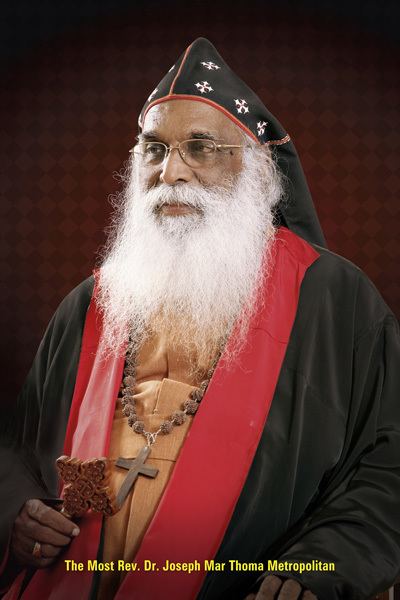 A number of other Malankara Church and Marthoma Church leaders were also born in this family.Abraham Malpan, Mathews Mar Athanasius Metropolitan (Mar Thoma XIII), Thomas Mar Athanasius Metropolitan (Mar Thoma XIV) and Titus II Mar Thoma were from this family. Joseph Mar Thoma (Mar Thoma XXI), is also from this family.
Early life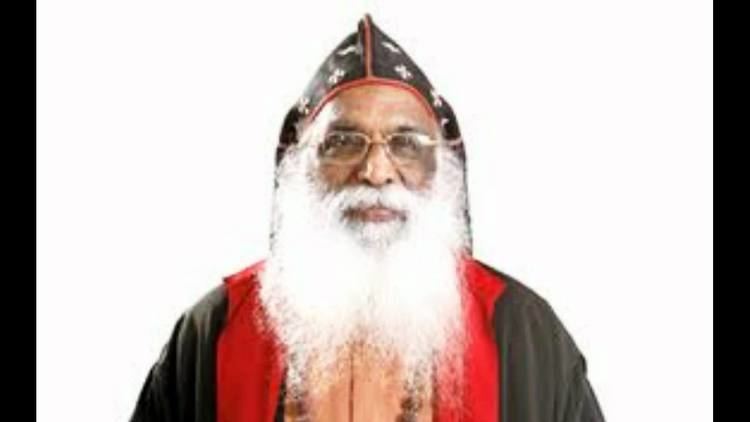 P.T. Joseph was born on 27 June 1931 as the son of Palakunnathu T. Lukose of Maramon Palakunnathu Kadon House and Mariamma of Maramon, Puthoor House.
After his education at Maramon and Kozhencherry, he joined Union Christian College Aluva where he also played for the college basketball team.
Ordination
Joseph always wanted an academic career, but when he was called to take up theological studies he readily accepted it. So, in 1954, he joined the United Theological College, Bangalore, Karnataka, India and obtained a Bachelor of Divinity degree.
He was ordained as deacon of the Mar Thoma Church on 29 June 1957, and kasseessa (priest) on 18 October 1957. He then continued his studies at the Protestant Episcopal Seminary in Virginia, United States. From there he went to Canterbury and Oxford in England and obtained Master of Divinity (MDiv) and Master of Sacred Theology (STM) degrees. He was later awarded an honorary Doctor of Divinity degree by the Virginia Seminary where he studied.
Consecration
Realizing the need for more bishops for the Mar Thoma Church, the Church Mandalam (representative assembly) in 1974, decided to consecrate two more bishops. The Rev. P.T. Joseph was one of those who were selected. He was ordained as Ramban on 11 January 1975.
Episcopa
On 8 February 1975, Juhanon Mar Thoma, metropolitan, assisted by the other bishops of the church ordained the Rev. P.T. Joseph and was given the episcopal title of Joseph Mar Irenaeus. The Rev. V.T. Koshy, Easow Mar Timotheos, was also ordained on the same day.
Suffragan metropolitan
He was designated as suffragan metropolitan on 15 March 1999, when Philipose Mar Chrysostom, the suffragan metropolitan, was designated as the officiating metropolitan.
Malankara throne
After the swearing in of 1653 it became necessary to appoint a bishop. For this purpose a special chair was made and Mar Thoma I the first bishop of Malankara Church was enthroned. This throne, used for the consecration of Mar Thoma I, is in the possession of the Mar Thoma Church and is kept at Tiruvalla. It has been used in the installation of every Mar Thoma metropolitan to this day, so that the continuity of the throne of Mar Thoma is ensured. This was the throne used for the consecration of Mar Thoma XXI, Joseph Mar Thoma Metropolitan.
It is said that after Thomas Mar Athanasius lost the case against the Bava Faction (Orthodox and Jacobites) he had come back to the old seminary in Kottayam to vacate his room; some members of the church out of resentment had emptied everything inside and kept it outside the premise along with the Malankara Throne. By seeing the insignificance of a chair, they put out the chair too saying isn't this the claim of your independent roots, take this degradable "Throne of Mar Thoma", Thomas Mar Athanasius had to then take that chair also which had by then broken a leg back to Maramon.
Enthronement
Rt. Rev. Dr. Joseph Mar Irenaeus was installed as Mar Thoma XXI Metropolitan on 2 October 2007 when the 20th Mar Thoma, Dr. Philipose Mar Chrysostom expressed his desire to transfer responsibilities of the church to his successor due to old age and deteriorating health. He used to serve the church as Valia Metrapolitan (Metropolitan Emeritus).
Contributions
He was the President of the National Council of Churches in India, Senior President of CCA and the chairman of CASA.
He was an excellent administrator known for his active involvement in the national and regional socio-political scene to secure rights of the christian community.
As the first steps to grow into a megachurch status, Poolatheen, residence of the Metropolitan at Tiruvalla is now rebuilt with better amenities. It is the mission statement of the Bishop to dream big, because god loves just that much, so it is the christian right not an imposition to the maarthomite community. There are also other activities including growing sanctions of building many socio-spirtual centers with megalithic monuments. E.g: Tharangam - Resort and Conference Centre, which can also be used as the secondary venue for diocese activities which was before held adjacent to the spacious building near the Bishop House. To buy a private airplane, Gulfstream or Bombardier series after the Aranmula International Airport deal is sanctioned is also in the action plan of coming Maramon conventions as it is for "mission activities".
Introduction of music and other attractive worship styles to target the younger generation (DSMC studio, Blogs, Camps, Channel... etc.) using corporate marketing models and research.
Succession
Daivam
Death
H.G. Dr. Joseph MarThoma Metropolitan was called to eternal rest on October 18, 2020 at 2.38 AM at Believers Hospital, Thiruvalla, Kerala of pancreatic cancer.
References
Joseph Mar Thoma Wikipedia
(Text) CC BY-SA