Name

Joseph Capriati




Role

Music Producer









Albums

Awake / Fratello, Fabric 80: Joseph Capriati, Flip Da Box




Similar People

Adam Beyer, Marco Carola, Paco Osuna, Richie Hawtin, Chris Liebing




Profiles




Facebook

Myspace




Nominations

DJ Award for Best Techno



Joseph capriati music on at bpm festival 06 01 2014
Joseph Capriati (born 25 July 1987, Caserta) is an Italian electronic music producer and DJ with a decade of experience touring the world and playing at many of the most high-profile events. He was raised in the southern Italian city of Caserta.
Contents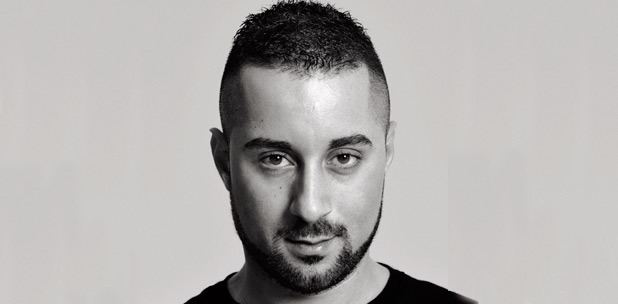 Joseph capriati music on bpm
Career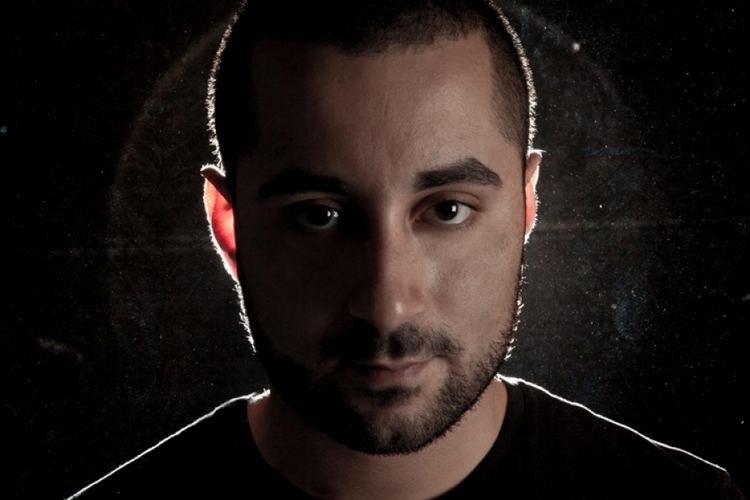 Originally beginning his career as a DJ in his hometown of Caserta, near Naples, Italy, Joseph Capriati started using his own name when he began making his own productions in 2006. In December 2007, Joseph had his first major release, "C'est la Vie", on Italian record label Analytic Trail. A year later Joseph played his first Awakenings event on New Year's Eve in Rotterdam, Netherlands alongside Analytic Trail label head and friend Markantonio. A similarly important figure in Capriati's rise was Rino Cerrone, with whom Capriati collaborated since day one, notably on the project Neapolitan Gangsta (2006-2010).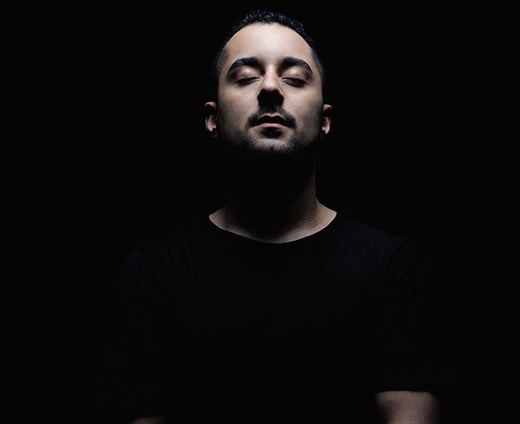 2009 saw Joseph Capriati's first releases on Adam Beyer's esteemed underground label Drumcode Records with two EPs, 'Sidechains/Kontrol Room' and 'Iron Pump/Black Line'. Since then, Joseph has been a regular at both Drumcode events worldwide and on the label side. The same year, Joseph released his 'Login' EP on Chris Liebing's label CLR.
Joseph Capriati released his first artist album titled Save My Soul in July 2010 on Analytic Trail. The album, which was also Analytic Trail's first artist album, saw Capriati explore other genres of music such as breakbeat, drum & bass and downtempo. On the album, Joseph says it "included all of the musical influences that I got since 1998 when I started to play records."
To help celebrate the 15th anniversary of Drumcode Records in 2011, Joseph remixed Adam Beyer's "A Walking Contradiction" as part of the 15 Years of Drumcode compilation, in addition to playing the 15 Years of Drumcode celebratory events held across Europe. After playing several back-to-back sets with Adam Beyer, Joseph Capriati released a collaborative EP together with the label founder, titled 'Congenial Endeavor,' on Drumcode in March 2012.
During the summer 2012 Joseph Capriati was named a resident of Marco Carola's Music On parties at Amnesia in Ibiza, where he played 6 dates including the closing party. 2012 also saw Joseph have appearances at world renowned festivals and nightclubs such as Tomorrowland, Awakenings, Time Warp, Fabric (UK) and Berghain (GER).
In 2013, Joseph Capriati shifted his status of newcomer to headliner with more than 130 appearances in 25 countries. In early 2013, Joseph conducted his first US tour with dates in Miami, Denver, New Haven, Washington D.C., New York City, Los Angeles, Las Vegas and San Francisco. Over the summer he exploded onto on the global festival circuit with performances at Awakenings, Kappa Futurfestival, Monegros Festivals, Tomorrowland, Kazantip, Sonus Festival, Mysteryland, and many more.
Throughout the year Joseph continued his residency in Ibiza and took it to cities such as New York City and Miami. In Ibiza, Joseph made his name known on the island and began to play at DC10 for Circoloco.
On November 25, 2013, Joseph Capriati released his second full-length album, Self Portrait, through Drumcode. Described as a "beautifully melodic dancefloor body of work" by DJ Mag, Self Portrait "contains some glorious futurist techno cuts."Capriati started his career as a producer in 2007. Accompanying the album, Joseph Capriati released a documentary titled "Autoritratto", which was filmed in his hometown of Caserta, near Naples during February 2013. The documentary tells the story of Capriati's rise to prominence and provides an insight into his personal life, all set against the backdrop of a 12-hour marathon set at Metropolis. At the end of 2013, Joseph Capriati was voted into Resident Advisor's Top DJs of 2013 for the first time in his career.
Joseph Capriati kicked off 2014 by playing at The BPM Festival and then headed to Miami in March for Miami Music Week. After playing the debut of Time Warp in Argentina and Mysteryland in the United States in May, Joseph debuted his own party brand called 100% JC party at City Hall during Sonar OFF Week in Barcelona on June 15, 2014. Typically playing an open-to-close set, these parties see Joseph playing anywhere from seven to twelve or more hour long sets. Then in October 2017 came another party brand, "Joseph Capriati Invites".
During the Ibiza season of 2014 Joseph returned to Amnesia for the third consecutive year and also performed at Carl Cox's Music is Revolution party at Space and Jamie Jones' Paradise party at DC10 for the first time. He also continued to play back-to-back with some of the best DJs on the circuit, including Carl Cox, Danny Tenaglia, Jamie Jones, Beyer, Dave Clarke and Dubfire. On the production-side Joseph Capriati remixed DJ/producer Carl Cox's for his track "Kommen Zusammen" and was included in Space Ibiza's 25th Anniversary compilation. In December 2014, Capriati ranked up to #38 on Resident Advisor's Top DJs of 2014.
In 2015 Joseph Capriati took his 100% JC parties worldwide to places like The BPM Festival in Playa del Carmen, Trade during Miami Music Week, Cavo Paradiso (Mykonos), Fabrique (Milan), Paradiso (Amsterdam), Sonus Festival in Croatia, and a return to Barcelona. His festival profile also continued to grow with sets at Electric Daisy Carnival: New York, Ultra Music Festival, EXIT, Movement Festival Detroit, T In The Park, SW4, and TomorrowWorld.
As part of the fabric mix series, Joseph mixed fabric 80 in February 2015 and included tracks of his own plus selections from Adam Beyer, Joel Mull, and Alan Fitzpatrick. 2015 also saw Capriati release a string of remixes for Danny Tenaglia's "DIBIZA" on Stereo Productions, Pan-Pot's "Fugitives" on Second State, and Carl Cox and Joey Beltram's "Slice" on Bush Records. 2015 saw Joseph Capriati voted into the top 50 of Resident Advisor's Top DJs poll once again.
After playing The BPM Festival in January 2016, Joseph Capriati announced that he plans to launch his own record label called REDIMENSION in 2016. The first record, a collaboration with Adam Beyer, was released on June 20. The second, 'Prospective Journeys' was made together with Flavio Folco and came out in March 2017.
A recent highlight for Joseph has been a back-to-back set with Louie Vega (of Masters At Work) at New York club Cielo on March 15, 2017; especially having grown up with the kind of House music Vega pioneered. Over the course of his DJing career, Joseph Capriati has become one of the most streamed artists on live event streaming platform Be-At.TV.
Discography
2007.02.28 - Formaldehyde EP - Globox 006
1- Sasha Carassi & Joseph Capriati - Formaldehyde (Original Mix)
2- Joseph Capriati - Mikrobiotik (Massi DL Remix)
3- Joseph Capriati - Mikrobiotik (Original Mix)
2007.07.10 - Teoria Della Fissione EP - Capsula 001
1- Sasha Carassi & Joseph Capriati - Teoria Della Fissione (Original Mix)
2- Sasha Carassi & Joseph Capriati - Masaniello (Original Mix)
2007.07.10 – Teoria Della Fissione Remixes – Capsula 001R
1- Sasha Carassi & Joseph Capriati - Teoria Della Fissione (Alessio Mereu Rmx)
2- Sasha Carassi & Joseph Capriati - Masaniello (Alessio Mereu RMx)
2007.12.07 – Flip Da Box EP – Globox 007
1- Joseph Capriati – Scatolone
2- Joseph Capriati – Flip Da Box (Dario Zenker Rmx)
3- Joseph Capriati – Flip Da Box (Original Mix)
2007.08.24 – Loving My Parents EP – Subtronic - SBT031 – RMX
1- Sirgardino – Vito (Joseph Capriati RMX)
2007.10.26 – Weekend EP – Minibus 001
1- Joseph Capriati – Pac Man (Original Mix)
2- Joseph Capriati – Stella Marina (Original Mix)
2007.11.20 – C'est la Vie EP – ANALYTIC TRAIL – ANT17
1- Joseph Capriati – C'est la Vie (Original Mix)
2- Joseph Capriati – Menestrello (Original Mix)
3- Joseph Capriati – Poker D'Assi (Original Mix)
4- Joseph Capriati - Oasi ( Original Mix)
2007.12.09 – Elastico – Tracks 4 Dj Records – 008F8
1- Sasha Carassi & Joseph Capriati – Elastico (Original Mix)
2007.12.14 – Colander EP - Tracks 4 Dj Records – 009F8
1- Joseph Capriati – Cplander (Original Mix)
2- Joseph Capriati – Mini – Mini (Original Mix)
3- Joseph Capriati – Popdrop (Original Mix)
2008.01.12 – Weekend EP – Remixes – Minibus 003
1- Joseph Capriati - Pacman ( from Karaoke to stardom remix)
2- Stella Marina ( Lucio Aquilina Rmx)
2008.02.01 – Russian EP – Cromate Recordings 001
1- Tessa N Calveri – Russian – (Joseph Capriati RMX)
2008.03.05 – Giallo Canarino – CMYK 019
1- Joseph Capriati & Matteo Spedicati - Dos de Picas (Original Mix)
2- Joseph Capriati & Matteo Spedicati - Candy Sucker (Original Mix)
3- Joseph Capriati & Matteo Spedicati - Aurora Boreale (Original Mix)
2008.03.10 - At Last EP - Split Sound Records 001
1- Joseph Capriati & Abnormal Boyz - Termal Eyes (Original Mix)
2- Joseph Capriati & Abnormal Boyz - Another Vision of Space (Original Mix)
2008.03.17 - Subruban - Stereo Seven Plus - 051
1- Luca Albano - Suburban - (Joseph Capriati RMX)
2008.03.18 - Orange EP - Loose Records 006
1- Rino Cerrone & Joseph Capriati - Kiatt Stu Rit (Original Mix)
2- Joseph Capriati - Orsa Maggiore (Original Mix)
3- Joseph Capriati - Baobab (Original Mix)
4- Joseph Capriati - Stanchezza Mentale (Original Mix)
2008.03.31 - Round Zero - MKT Rec 06
1- Markantonio & Joseph Capriati - Round Zero (Original Mix)
2- Markantonio & Joseph Capriati Madagascar - (Original Mix)
3- Markantonio & Joseph Capriati Naus (Original Mix)
2008.04.29 - Things that work EP - Agile Recordings 002
1- Joseph Capriati - Fragile (Original Mix)
2- Joseph Capriati - Little Man (Original Mix)
2008.05.19 - Farlocco EP - Frankie Records 032
1- Joseph Capriati - Farlocco (Original Mix)
2- Joseph Capriati - Highest Tower (Original Mix)
3- Joseph Capriati - Para Scaramantia (Original Mix)
4- Joseph Capriati - Cyprinus Carpio (Original Mix)
5- Joseph Capriati - Farlocco (Frankie Rmx _ ***Only Digital)
3- Joseph Capriati - Para Scaramantia ( Frankie Rmx _ ***Only Digital)
2008.05.27 - Unrelease 002
1- Rino Cerrone & Joseph Capriati - Verin tools (Original Mix)
2- Rino Cerrone & Joseph Capriati - Spider Pork (Original Mix)
2008.07.10 - Molotov EP - Analytic Train - ANT20
1- Markantonio & Joseph Capriati - Molotov (Original Mix)
2- Markantonio & Joseph Capriati - Joseph 1000 Volts (Original Mix)
3- Markantonio & Joseph Capriati - Mark 1000 Volts (Original Mix)
2009.09.24 - Codice Morse EP - Alchemy 027
1- Markantonio & Joseph Capriati - Codice Morse (Original Mix)
2- Markantonio & Joseph Capriati - Omega (Original Mix)
3- Markantonio & Joseph Capriati - Smoke (Original Mix)
2008.09.29 - Koala - MB Elektronics 044d
1- Davy Dee - Koala - (Joseph Capriati Mix)
2008.10.27 - Stealth EP - Syndikaat Records 020
1- Simone Tavazzi - Stealth - (Joseph Capriati RMX)
2008.11.18 - Rilis Remixes Series Vol.4 - Unrilis - Rilis Rmx 004
1- Rino Cerrone - Burn it (Joseph Capriati Burn It Mix)
2008.12.18 - Mixed Bag EP - Frankie Records 040
1- Joaquin Drama - Baglama (Joseph Capriati RMX)
2009.03.04 - Login EP 1.0 - CLR 25
1- Joseph Capriati - Login (Original Mix)
2- Joseph Capriati - Login (nano Tool)
3- Joseph Capriati - Login (monotool)
2009.03.18 - Login EP 2.0 - CLR 25aa
1- Joseph Capriati - Passworld (Original Mix)
2- Joseph Capriati - Passworld (nano Tool)
3- Joseph Capriati - Passworld (monotool)
2009.03.18 - Angels over Naples - Sci+Tec - tec02 EP
1- Joseph Capriati - Roboters (Original Mix)
2009.05.01 - Incase Recordings 05
1- Martin Woerner - Zit (Joseph Capriati RMX)
2009.05.04 - Sidechains / Kontrol Room - Drumcode 53
1- Joseph Capriati - Sidechains (Original Mix)
2- Joseph Capriati - Kontrol Room (Original Mix)
3- Joseph Capriati - Iron Pump (Original Mix ***Digital Only )
4- Joseph Capriati - Poison (Original Mix ***Digital Only )
5- Joseph Capriati - Third Dimension (Original Mix ***Digital Only )
6- Joseph Capriati - Black Line (Original Mix ***Digital Only )
2009.05.08 - 2 (Net 28 Compilation) Net 28 04
1- Joseph Capriati - 25 (Original Mix)
2009.06.16 - Incest - Alchemy 031
1- Joseph Capriati & Matteo Spedigati - Incest (Original Mix)
2- Joseph Capriati & Matteo Spedigati - Incest (Markantonio Remix)
3- Joseph Capriati & Matteo Spedigati - Incest (M.I.D.I. Remix)
2009.06.17 - C'est la vie - Oasi Remix - Analytic Train Ant Rmx 001
1- Joseph Capriati - C'est la vie (Umek Remix)
2- Joseph Capriati - C'est la vie (Ortin Cam Remix)
3- Joseph Capriati - C'est la vie (Xpansul Remix)
4- Joseph Capriati - Oasi (Ramon Tapia RMX)
5- Joseph Capriati - Oasi (Hauswerks & Gaz James RMX)
6- Joseph Capriati - Oasi (Abnormal Boyz RMX)
2009.07.01 - Happily - Alchemy 032
1- Mauro Picotto & Riccardo Ferri - Happily (Markantonio & Joseph Capriati Black Mix)
2- Mauro Picotto & Riccardo Ferri - Happily (Markantonio & Joseph Capriati Red Mix)
2009.09.24 - Insomnia (REMIXES) - Mikrowave 11
1- Kevin Gorman - Insomnia (Joseph Capriati's Dark Night RMX)
2009.11.24 - Homebase ''The Remixes'' - Agile Recordings 007
1- Uto Karem - Homebase (Joseph Capriati RMX)
2009.12.14 - Remainings III - Remixes - Drumcode 60
1- Adam Beyer - Remainings III (Joseph Capriati Code RMX)
2- Adam Beyer - Remainings III (Joseph Capriati Drum RMX)
2010.02.09 - The 29th Cut - Pornographic Recordings 029
1- Cristian Varela - Pepperoni (Joseph Capriati RMX)
2010.02.18 - Slice 2010 - Bush Records 3008
1- Joey Beltram - Slice 2010 - (Joseph Capriati RMX)
2010.06.07 - Save My Soul LP - Analityc Trail - ANTCD 001
1- Joseph Capriati - Looking for the UFO (Original Mix)
2- Joseph Capriati - Hooter (Original Mix)
3- Joseph Capriati - Tech Export (Original Mix)
4- Joseph Capriati - Save My Soul (Original Mix)
5- Joseph Capriati - Johana (Original Mix)
6- Joseph Capriati - Tapa Boca (Original Mix)
7- Joseph Capriati - Noise to Noise (Original Mix)
8- Joseph Capriati - Infierno (Original Mix)
9- Joseph Capriati - My Smyle with your sunshine Original Mix)
10- Joseph Capriati - GMID (Original Mix)
11- Joseph Capriati - From Stortoget to Big Ben (Original Mix)
12- Joseph Capriati - Dreaming the Space (Original Mix)
2010.06.28 - The Sixtieth - MB Eletronics 60D
1- Joseph Capriati - Triple Connection
2010.07.26 - Slazenger : Remixes - Excentric Muzik 25R
1- Fergie Dj - Slazenger (Joseph Capriati RMX)
2010.08.02 - Gashouder EP - Drumcode 68
1- Joseph Capriati - Gashouder (Original Mix)
2- Joseph Capriati - Menuda (Original Mix)
3- Joseph Capriati - Galaxy Express (Original Mix)
4- Joseph Capriati - Locomoted (Original Mix)
5- Joseph Capriati - Old River (Original Mix)
6- Joseph Capriati - Break The Line (Original Mix)
7- Joseph Capriati - Thinking about Mars (Original Mix)
2010.09.13 - Annihilate (Part 2) Underwater Rercords 104
1- Deep Groove - Annihilate (Joseph Capriati RMX)
2010.11.25 - WorkT34M Presents New Hope - True Type Tracks 01
1- Loud Neighbour - New Hope (Joseph Capriati RMX)
2010.12.15 - Amigos - Plus8 Records 115
1- Paco Osuna & Joseph Capriati - Wope - (Original Mix)
2011.01.24 - The Napoli connection - Drumcode 77
1- Joseph Capriati - Vesuvio - Original Mix
2011.02.21 - Save My Soul Remixes - Analytic Trail Remixes 003
1- Joseph Capriati - GMID (Cary Lekebusch RMX)
2- Joseph Capriati - Noise to Noise (Fergie RMX)
3- Joseph Capriati - From Storto Get to Big Ben (Marco Bailey RMX)
4- Joseph Capriati - Hooter (Hants Bouffmyhre RMX)
2011.03.21 - Wehbba Remixed - Tronic 03R
1- Wehbba Double standards (Joseph Capriati RMX)
2011.03.25 Supernova EP Remixes - Alchemy DG015
1- Riccardo Ferri - Gravitational Collapse (Joseph Capriati RMX)
2011.03.28 Purple Haze - MB Elektronics 066
1- Marco Bailey Purple Haze (Joseph Capriati RMX)
2011.04.04 - Creepy EP - Sleaze Records 053
1- Alexy Delano & Tony Rohr - Creepy (Joseph Capriati RMX)
2011.04.18 - Masterblaster (Turn It UP) - Bush Records 3025
1- Dj Pierre - Masterblaster (Turn It UP) (Joseph Capriati RMX)
2011.05.23 - Alone Against Remix - Analytic Train - RMX004
1- Markantonio - My Tisana (Paco Osuna & Joseph Capriati RMX)
2011.06.20 - The Gallery - Drumcode 83
1- Joseph Capriati - The Gallery (Original Mix)
2- Joseph Capriati - Psychology (Original Mix)
3- Joseph Capriati - The Gallery Tool (Original Mix)
2011.08.22 - Funk D'Void Remixed - Soma Records 317D
1- Funk D'Void Remixed - Bad Coffee - (Joseph Capriati RMX)
2011.08.24 - Dynamite and Laser Beams (The Remixes/Part 2) Excentric Muzic 37b
1- Fergie - Don't Lose Your Head - (Joseph Capriati RMX)
2011.09.26 - Missed Flight - Drumcode 88
1- Cari Lekebusch & Joseph Capriati Missed Flight (Original Mix)
2- Cari Lekebusch & Joseph Capriati Napoli 4Aam (Original Mix)
2011.11.28 – 15 years of Drumcode - Drumcode CD06
1- Adam Beyer - A walking contradiction - (Joseph Capriati RMX)
2- Cari Lekebusch & Joseph Capriati - Napoli 4pm(Original Mix)
2011.12.05 - Beatside V.A - Unrilis009
1- Joseph Capriati - Spring Sprouts - (Original Mix)
2012.03.26 - Congenial Endeveaur Drumcode92
1- Adam Beyer & Joseph Capriati - Congenial Endeveaur (Original Mix)
2- Adam Beyer & Joseph Capriati - Rubicon (Original Mix)
3- Adam Beyer & Joseph Capriati - Family Matters (Original Mix)
2012.04.16 - Rejuvenations H-Productions 62
1- Cari Lekebusch - Unite (Joseph Capriati RMX)
2012.06.11 - The Miracle EP - Mindshake Records 19
1- Sinisa Tamavomic - The Miracle (Joseph Capriati RMX)
2012.07.30 - A-Sides - Drumcode97
1- Joseph Capriati - Solar System - (Original Mix)
2013.03.04 - New world - Analytic Trail 45
1- Luigi Madonna - New World (Luigi Madonna RMX)
2013.04.01 - Smoke and Mirrors Remixes Drumcode 110
1- Ben Sims - Can you feel it (Joseph Capriati RMX)
2013.06.17- Awake /Fratello - drumcode 113
1- Joseph Capriati - Awake (Original Mix)
2- Joseph Capriati - Fratello (Original Mix)
2013.11.25 - Self Portrait LP - Drumcode CD08
1- Joseph Capriati - Electrolytic (Original Mix)
2- Joseph Capriati - Easy Come Easy Go (Original Mix)
3- Joseph Capriati - Always and Forever (Original Mix)
4- Joseph Capriati - Deep Thoughts (Original Mix)
5- Joseph Capriati - This Then That (Original Mix)
6- Joseph Capriati - Partenopeo (Original Mix)
7- Joseph Capriati - Awake (Original Mix)
8- Joseph Capriati - Basic Elements (Original Mix)
9- Joseph Capriati - Naked (Original Mix)
10- Joseph Capriati - Fratello (Original Mix)
11- Joseph Capriati - Self Portrait (Original Mix)
2014.03.05 - Intec50 - Intec 50
1- Carl Cox - Kommen Zusammen (Joseph Capriati RMX)
2015.02.16 - Fabric 80: Joseph Capriati - Fabric150DX - DJ MIXES
2015.08.10 - Dibiza 2015 - Part 1 - Stereo Productions 146
1- Danny Tenaglia - Dibiza (Joseph Capriati RMX)
2015.10.19 - Self Portrait Remixes - Drumcode 148 - Miscellaneous
2015.12.11 - The Other Remixes - Second State 015
1- Pan-Pot - Fugitives (Joseph Capriati RMX)
2016.04.08 - Dippin' Side - Hot Creations 76
1- Riva Starr - Dippin' Side (Joseph Capriati RMX)
2016.06.17 - Parallels - Redimension001
1- Adam Beyer & Joseph Capriati - Parallels (Original Mix)
2- Adam Beyer & Joseph Capriati - External Links (Original Mix)
2016.07.01 Elements Remixed - Sensosounds 17
1- Oliver Hunteman & Dubfire - Terra (Joseph Capriati RMX)
2017.03.13 - Prospective Journeys - Redimension002
1- Joseph Capriati & Flavio Folco - Prospective Journeys (Original Mix)
2- Joseph Capriati & Flavio Folco - Consider Oneself (Original Mix)
References
Joseph Capriati Wikipedia
(Text) CC BY-SA