Name

Joseph Hardy





Organizations founded

84 Lumber


Children

Maggie Hardy Magerko







Spouse

Rebecca Davis (m. 2009), Kristin Georgi (m. 2007–2007), Dorothy Hardy (m. 1947–1997), Debra Maley




Education

University of Pittsburgh





Similar

Harold Alfond, Brad Anderson (executive), Michael G. Archbold




Born

January 7, 1923 (age 100), Pittsburgh, Pennsylvania, U.S.




Died

January 7, 2023 (aged 100)




Occupation

Businessman




Nationality

American




Zodiac Sign

Capricorn




Net Worth

$1.2 billion
B&E Distinguished Speaker Series Presents Joe Hardy - Part I
Joseph A. Hardy III (January 7, 1923 – January 7, 2023) was an entrepreneur and the founder and CEO of 84 Lumber Company and Nemacolin Woodlands Resort.
Contents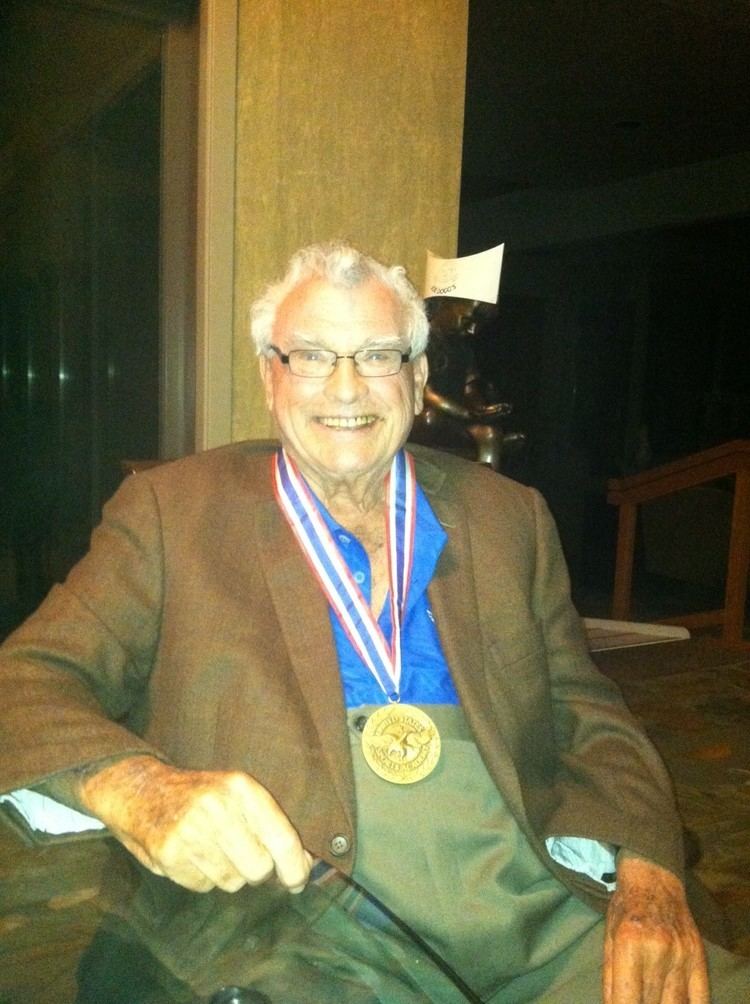 Early life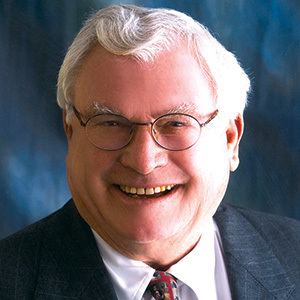 Joseph Alexander Hardy was born in Pittsburgh, Pennsylvania, a son of Norman and Katherine Hardy, middle class parents in the jewelry business. In 1946, he began working for his father in the jewelry store, Hardy & Hayes. During the four years he worked there, he attended the University of Pittsburgh as a part time student and earned a degree in Industrial Engineering. To gain supplemental income to support himself in college and a growing family, he sold fresh fruit door to door.
84 Lumber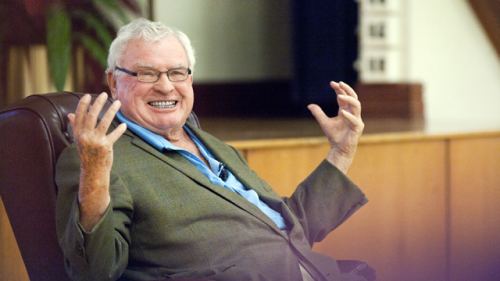 After Hardy graduated from the University of Pittsburgh with a degree in industrial engineering, he took the advice of a close friend and opened the Green Hills Lumber Company, with his brothers Norman and Bob in 1946. In 1955 Joe left Green Hills Lumber Company to experiment with other projects including prefabricated homes and real estate. But in 1956, Hardy, again with his brothers opened a "cash and carry" lumber yard in the rural town of Eighty Four, Pennsylvania. Hardy liked the name of the small town and decided to name his new company 84 Lumber.
Throughout the 1960's, 84 Lumber continued to expand locations. This was accomplished largely by keeping overhead low and adopting a 'no frills' warehouse-style approach to most of its stores (many of which are unheated, even in cold-climate locations), as most of its clients were commercial customers not overly concerned with aesthetics or the like. However, as new home construction waned in recent years, some stores have taken on more of a look and feel to appeal to retail customers.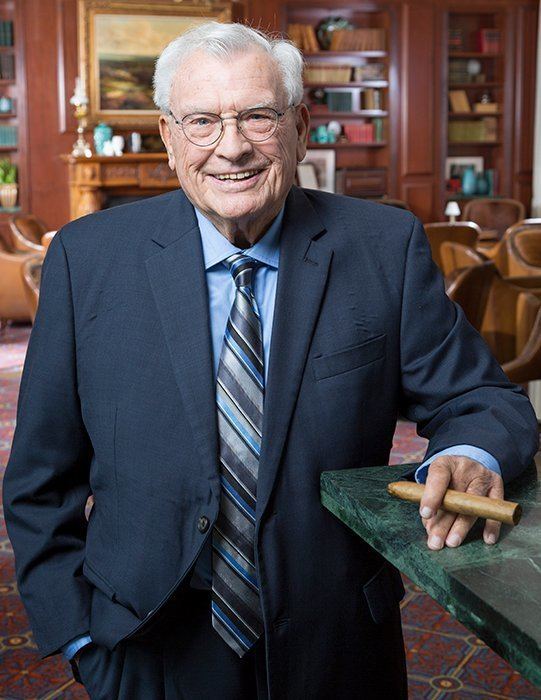 During the 1970's, 84 Lumber's business grew and opened 229 stores. In 1984, the company undertook an expansion plan to open at least 30 new stores. Along with grand openings, stores were remodeled and renovated from no-frills lumber yards to new and improved building materials stores. In 1987, as the improvement plan generated success, the business opened their strict policy of cash-and-carry to options of using credit.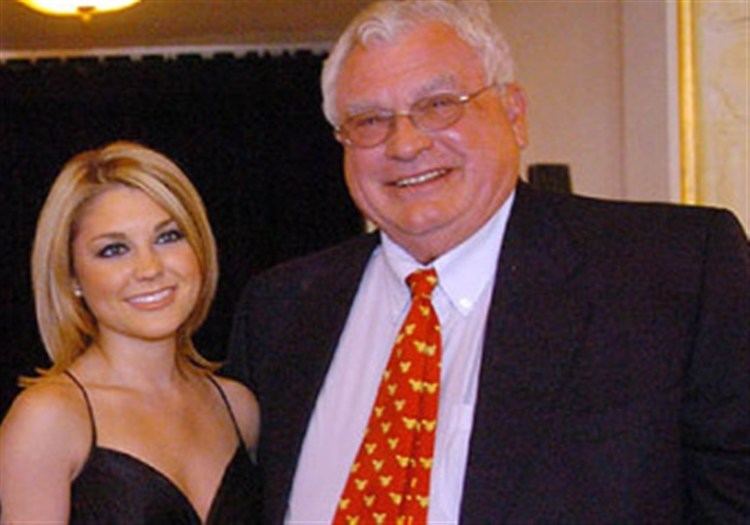 In 1992, after 34 years of running the company, Joe Hardy handed the daily responsibility of 84 Lumber to his daughter, Maggie Hardy Magerko, who had served as Executive Vice President. The company continued to expand, opening its 400th store in 1997.
With Hardy Magerko as leader, 84 Lumber began targeting construction customers and thus added a professional sales force, consisting of 450 new sales representatives, to the team. While this proved to be successful, the company was still facing stiff competition from big-box retail stores and saw the need to expand into the growing do-it-yourselfers crowd.
The company opened its first retail store, 84 Plus, in 1999. In an effort to appease the retail and professional customers, 84 Plus stores featured two separate sections dividing 12,000 supplies; one section was designated for contractors while the other section was designated for do-it-yourselfers. Over a hundred 84 Plus stores opened in the United States.
The early 2000s proved to be successful for 84 Lumber. In 2002, the company hit record sales and in 2004, they opened 18 new stores.
In 2008, however, 84 Lumber's profits plummeted when the housing market crashed and brought the building supplies market down with it. Vast spending and impulsive decisions contributed to a tough financial situation as well, placing 84 Lumber on the brink of bankruptcy in 2009.
The situation for the company improved some years after the crash, as the market started to bounce back. With a restructuring of the workforce and the selling of company real estate, Hardy Magerko was able to turn the company around and increase sales 27 percent from 2012 to 2013.
Because of his successful management of the company and his guidance to his daughter, Maggie, 84 Lumber is now the leading privately held building materials supplier to professional contractors and build-it-yourselfers in the United States.
Nemacolin Woodlands Resort
In 1987, Hardy purchased the property and Nemacolin lodge in Farmington, Pennsylvania and developed the 2,000 acre location into a AAA Four Diamond world-class resort known today as Nemacolin Woodlands Resort. The resort features three hotels, including Falling Rock hotel and clubhouse, Woodlands Spa, an Off-Road Driving Academy, a shooting academy, and multiple onsite restaurants. The resort is also home to the Mystic Rock golf course, designed by Pete Dye, and was home to the PGA Tour's 84 Lumber Classic from 2002-2006.
Politics
In addition to his involvement in 84 Lumber and Nemacolin Woodlands Resort, Hardy began a 4-year term in 2004 as Vice Chairman of the Board of Commissioners of Fayette County where he lives. Around the same time he was campaigning, Hardy was also leading a multi-million dollar renovation of Uniontown, the largest city in the county, donating millions of dollars to support street and building improvements and construction of green spaces.
Hardy announced on Sunday, September 9, 2007 at a tailgate party at Nemacolin Woodlands Resort that he was backing out of the 2007 general election for Fayette County commissioner, and thus ended his political career. Hardy finished first in vote getting in the 2007 primary for Fayette County commissioner.
Philanthropy
With the wealth 84 Lumber and Nemacolin helped generate, Joe Hardy made numerous donations to charitable organizations. The Boy Scouts, Justin Jennings Foundation, Habitat for Humanity, Musicians Village, Red Cross, and United Way are among the organizations and individuals 84 Lumber and Joe Hardy have supported over the years.
Hardy donate the proceeds from the annual Joe Hardy/84 Lumber Golf Invitational held at Nemacolin to the Fayette Boy Scout Council, helping fund projects such as scholarships and a new "special needs" troop for disabled children.
While leading 84 Lumber, Hardy also entered into an ongoing partnership with Habitat for Humanity. One of their more important projects, the 84-Hour House, took place in 1994, when a team of 600 volunteers set a goal to build a house for a disabled mother in 84 hours. Apart from the house, Hardy's company also donated nearly $184,000 to Habitat for Humanity homes.
Joe Hardy funded scholarships for the families of 84 Lumber and Nemacolin employees, offering children and spouses of all employees one year of assistance. The annual Eileen Jurofcik Memorial Scholarship, another scholarship Hardy founded, granted one individual financial help for four years.
Personal
Hardy and his first wife (for 50 years), Dorothy, had five children, the youngest of whom, Maggie, is now president of 84 Lumber. With his second wife, Debra, he has two daughters, Taylor, and Paige. Eighty-four-year-old Hardy married Kristin Georgi, a 22-year-old salon employee at Nemacoln Woodlands Resort. Having agreed to a pre-nuptial and wedding contract, the wedding took place on Saturday, May 5, 2007 in Las Vegas, Nevada. On Monday, Aug. 20, 2007, Hardy filed for divorce, with the petition citing irreconcilable differences. Hardys fourth wife was 51-year old Rebecca Davis, whom he married in December 2009. On November 21, 2014, Hardy married Jodi Santella Williams, they have one son together named JJ Alexander Hardy. Hardy served on the Washington & Jefferson College Board of Trustees.
Hardy was quoted as saying, "I want to die broke. For the remainder of my life, I want to enjoy and participate in the giving of money to help improve people's lives."
Hardy had a lavish 84th birthday party on January 6, 2007 at his Nemacolin Woodlands Resort in Farmington, Pennsylvania. Performers included Bette Midler, Robin Williams, and the cast of A Chorus Line. Christina Aguilera was on hand to sing Hardy "Happy Birthday", as well as "Beautiful". Hardy's tablemates included Pittsburgh Steelers safety Troy Polamalu, Pennsylvania Governor Ed Rendell, and former Pennsylvania Governor and former Secretary of Homeland Security Tom Ridge.
Accolades
In 1985, Joe Hardy was named as one of the wealthiest people in the world by Forbes 400. In 1987, Venture Magazine named him "Entrepreneur of the Year."
Washington & Jefferson College also awarded Hardy an honorary Doctor of Laws degree for his achievements. His alma mater, the University of Pittsburgh, elected him to be a member of the board of trustees in 1989
Death
Hardy died on January 7, 2023, his 100th birthday.
References
Joseph A. Hardy III Wikipedia
(Text) CC BY-SA