José Manuel Mota Matos (born March 16, 1965 in Santo Domingo, Dominican Republic) is a Dominican TV play-by-play announcer Fox Sports West/Prime Ticket and KCOP for the Los Angeles Angels of Anaheim. In addition to that he is the Spanish radio color commentator for the Angels on KWKW. He works alongside Amaury Pi-Gonzalez in the broadcast booth in Spanish and alongside Mark Gubicza in English. Fully bilingual, he conducts interviews with baseball players speaking either language. He is the son of former baseball player and long-time Dodgers coach Manny Mota.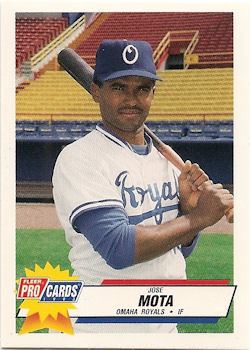 Mota attended Cal State Fullerton in Orange County on a baseball scholarship. He was drafted in the second round of the 1985 amateur draft by the Chicago White Sox. He spent time in the Texas Rangers and Los Angeles Dodgers organizations before being drafted by the Oakland Athletics in 1988 with the rule 5 draft. He was then sent to the San Diego Padres in 1989 in a three-team trade and made his major league debut in 1991 with the Padres. He later signed with the Kansas City Royals as a free agent, but only appeared in two games in 1995. Mota's father, Manny, and brother, Andy are also former Major League players, as is his cousin, José Báez.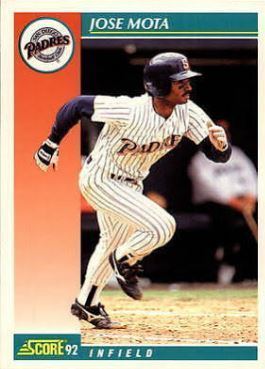 In 19 games, Mota had 8 hits in 38 at-bats, resulting in a .211 batting average. He scored four runs and drove in two more.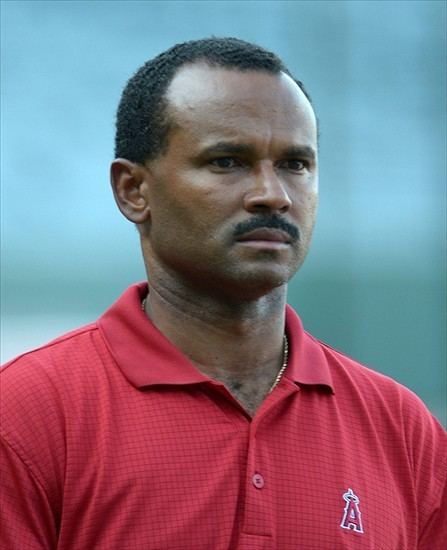 He made one film appearance, in the 1999 Kevin Costner film For Love of the Game as a Dominican shortstop.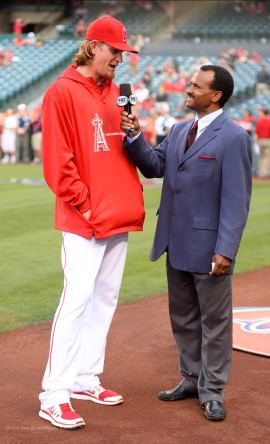 Mota has worked on the Angels' Spanish-language radio broadcasts since 2002. With the team adding 50 games to their English-language television package in 2007, Mota added those games to his workload.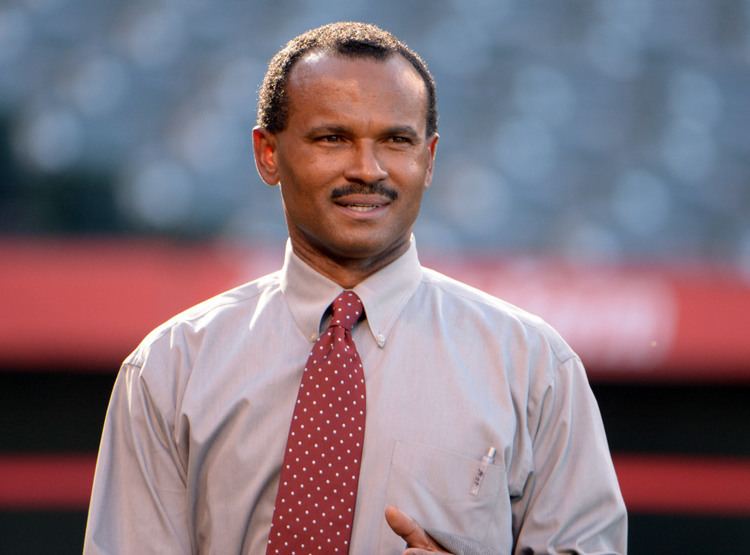 Mota has previous television experience as a sideline reporter, and he also filled in for Rex Hudler during the Hudler's suspension in 2003. He also was a third announcer in the team's over-the-air television booth in 2004 and 2005.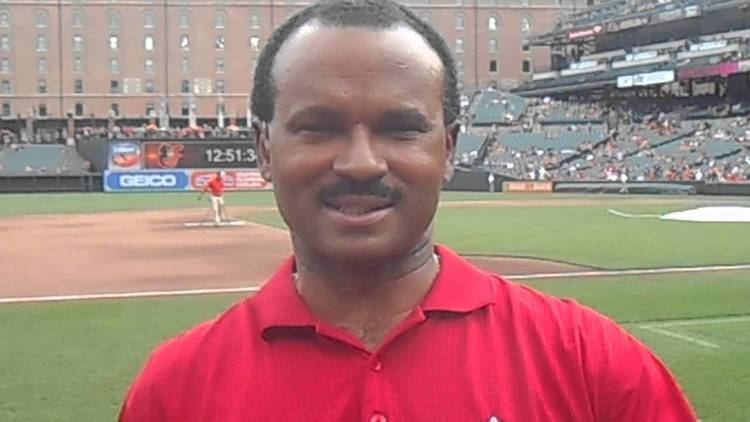 Mota worked for Fox on their coverage of the 2006 Major League Baseball postseason after Steve Lyons was removed from the broadcast for perceived racially insensitive remarks.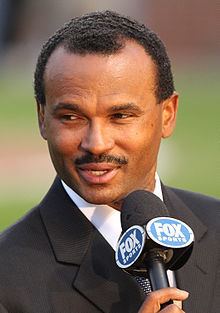 Mota, who has also handled several Spanish language assignments in both baseball and football for Fox Sports, is the son of former Dodger great Manny Mota. Mota also did English language coverage of the 2009 Caribbean Series with Florida Marlins Spanish color man Cookie Rojas on MLB Network.
Soon after the conclusion of the 2007 season the Angels announced that Mota would no longer work as the play-by-play announcer for television games broadcast in English as he had done during that season. His place was taken by Rory Markas, who doubled as the radio play-by-play announcer for the Angels, until Markas' unfortunate death on January 4, 2010. Victor Rojas would take Markas' spot. Along with partner Mark Gubicza, he would cover roughly 75 games for the Angels.
Mota considers himself beloved in the greater Latin American and Hispanic communities and takes great delight in pronouncing players' names with an exaggerated accent.
Mota excessively uses the phrase, "Raht neow!" to connote great enthusiasm and passion in his play-by-play and in-game analysis.