Born

November 18 2010 (Age 10), Los Angeles, California

Height

5 ft and 5 inches, 1.65m

Net Worth

$10 thousand as of 2020

Ethnicity

African American

Occupation

Media Personality

Parents

Justine Watson , Kiari Cephus aka Offset
Offset Migos Pulls Up At His Sons School To Eat Lunch!
Jordan Cephus is the son of famous rapper Kiari Cephus, who is also known as Offset. His mother is Justine Watson. Being the son of Kiari Cephus, Jordan is known worldwide. On November 18th, 2010, Justine Watson gave birth to Jordan Cephus in Los Angeles. CA, United States of America.
Contents
Facts
• As of now, Jordan Cephus is still attending his school. He has a slim, built body type with black hair color. His eye color is black too. During his leisure time, he loves to listen to music.
• His favorite destination is visiting Disneyland. He enjoys going to Disneyland a lot with his family and friends.
• Offset has written some lines dedicated to Jordan Cephus in his rapping career. In his social media, Jordan Cephus's vibes portray that he is aspiring to become a musician someday, like his father.
• During the year 2019, his father, Kiari Cephus, dedicated a song to him. The album was named Father 4.
Jordan happens to be one of the famous celeb kids as being the eldest child of Offset. Offset has given some favorite hits like Ric Flair Drip , Clout, Red Room & many more. he also collaborated with Tyga as well. As of the year 2021, Jordan Cephus is 11 years old. His nationality is American & ethnicity of African-American. Being a November-born, his zodiac is Scorpio.

Early life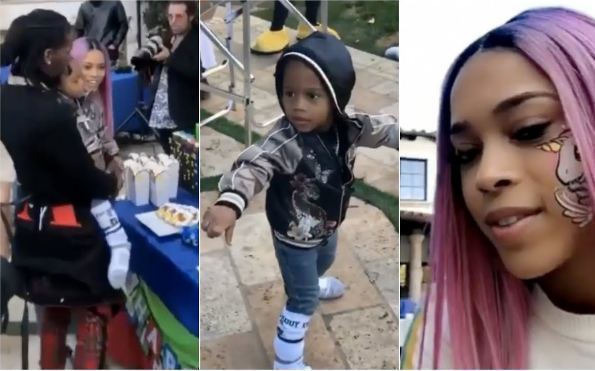 Like every family, his happy-looking family also had some problems in the initial years. After a few years, with Jordan's birth, his mother and father broke up. Jordan's mother, Justine Watson, went to the court to prove that Jordan was Offset's son. She also accused that Offset was not paying up for Jordan's upkeep.
This went like a piece of viral news for the media house. However, after the paternity test and having positive results, Kiari Cephus accepted Jordan as his son. This news grabbed much media attention as Offset has just proposed to Cardi B after a live performance. However, Cardi B has welcomed Cephus's son with wide arms.
Cardi B can be seen posing in many pictures with her hubby's eldest offspring and celebrating Jordan's birthdays over the previous two years. Offset is now a proud father and tries making up for the time he has already lost since Jordan was born.
Family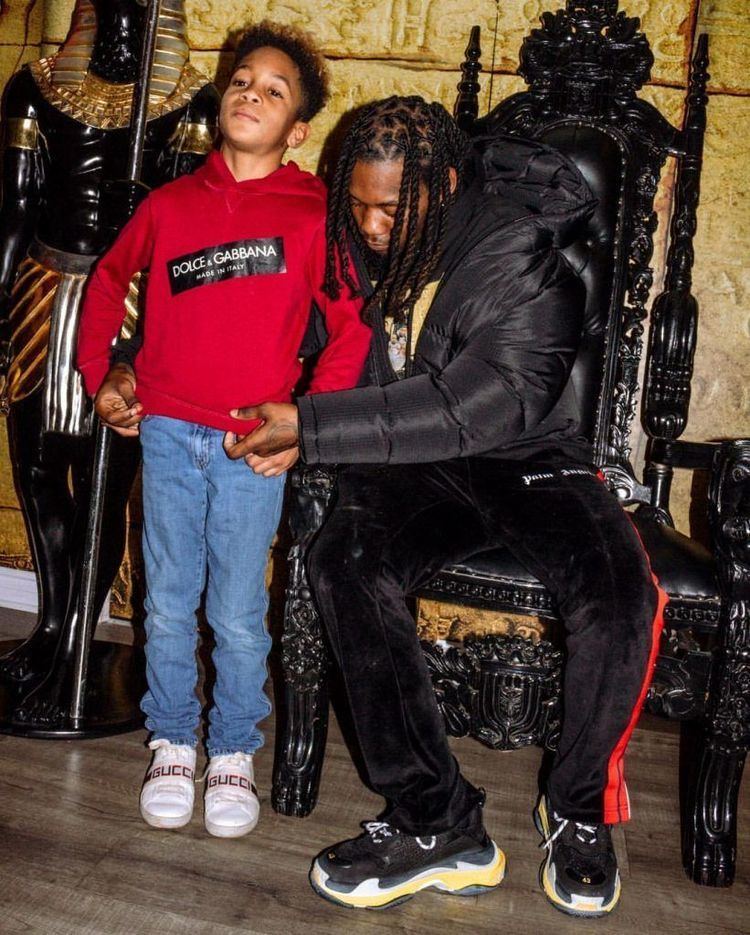 Jordan Cephus is the eldest son of Offset. His mother, Justine Watson, was not married to Kiari Cephus when he was born. They were in a romantic relationship. Jordan Cephus has three half-siblings - Kulture Cephus, Kalea Sephus, and Kody Sephus.
Kulture Cephus is Jordan's youngest half-sister. Her parents are Cardi B and Kiari Cephus. His other half-siblings are born from Offset and Sha L'Amour (Kalea Cephus) and Offset and Oriel Jamie (Kody Cephus).
References
Tuko
(Text) CC BY-SA