Sweden


44.82 km2


Jonkoping University Foundation, University College of Jonkoping



Jonkoping ( ) is a city in southern Sweden with 61,559 inhabitants (2013). Jonkoping is situated by the southern end of Swedens second largest lake, Vattern. The original town Jonkoping has grown together with twin city Huskvarna (population 23,033) and suburb Norrahammar-Hovslatt (population 9,070), forming a contiguous urban area, with 93,662 inhabitants in 2013.
The city is the seat of Jonkoping Municipality which has a population of 130,798 (2013) and is Swedens 10th populous municipality. Jonkoping is also the seat of Jonkoping County which has a population of 341 235 (2013). Jonkoping is the seat of a district court and a court of appeal as well as the Swedish National Courts Administration. It is the seat of the Swedish Board of Agriculture.
Jonkoping is an old trading center (Koping), since it was on a crossroad for the roads following along the rivers Nissan and Lagan, and the road between the provinces Ostergotland and Vastergotland. This was rather natural due to the geographical position of the city at the southern end of lake Vattern, which divided the two counties.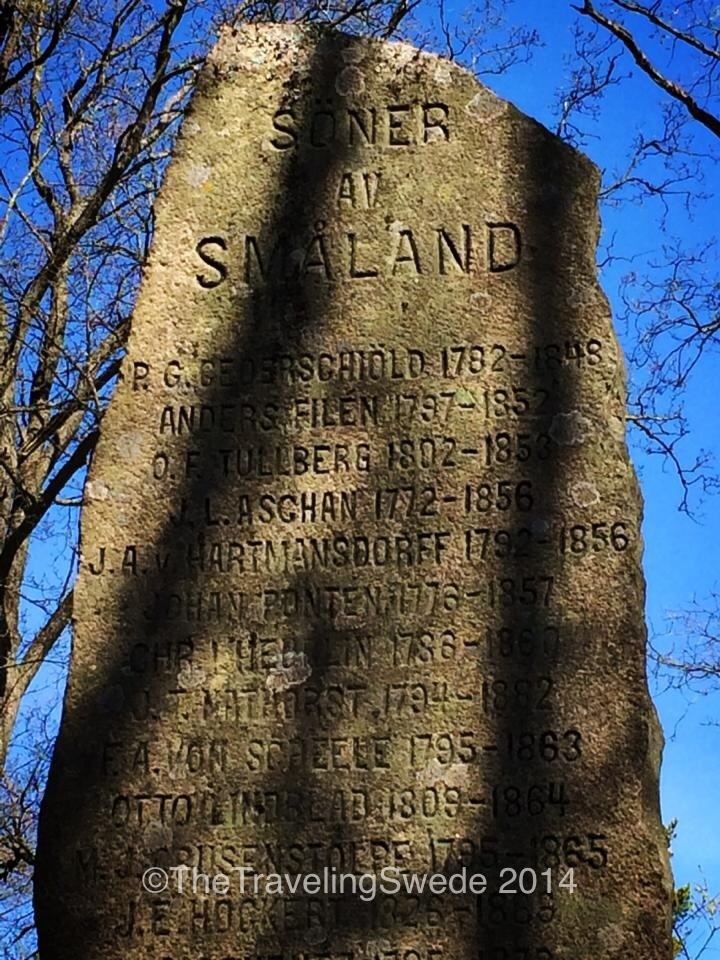 On 18 May 1284, Jonkoping received rights as a City in Sweden as one of the first communities in the country, by King Magnus Ladulas, who largely ruled the nation from Vatterns largest island Visingso. In the name of the city "Jon-" is derived from a creek, "Junebacken", which was in the nowadays western part of the city, Talavid. This was the location of the first known settlement in the area. The second part of the name "-koping", as mentioned above, is an old word for a trading center or market place.
However, the geographical position of the city left it vulnerable to foreign attacks, mainly from the Danes, coming from the south with the river roads. At that time, the provinces of what is today southern Sweden — Scania, Halland and Blekinge — belonged to Denmark. Consequently, the city was plundered and burned several times, until a fortification was built in the 16th and 17th century.
Jonkoping is known for its matchstick industry 1845-1970. Still today it is an important Swedish logistical center, with many companies central warehouses (like IKEA, Electrolux and Husqvarna).
Jonkoping Wikipedia
(,)http://www.earlymoderntown.com/wp-content/gallery/jonkoping-tour/img_8016.jpg(,)http://www.thetravelingswede.com/wp-content/uploads/2014/05/photo-4-7.jpg(,)http://www.thetravelingswede.com/wp-content/uploads/2014/05/photo-2-31.jpg(,)http://www.thetravelingswede.com/wp-content/uploads/2014/05/photo-3-11.jpg(,)http://www.earlymoderntown.com/wp-content/themes/twentyeleven/images/headers/header2.jpg(,)http://upload.wikimedia.org/wikipedia/commons/6/65/Ingatorp_Old_Church,_Sm%25C3%25A5land,_Sweden.jpg(,)http://www.earlymoderntown.com/wp-content/gallery/jonkoping-tour/img_8018.jpg(,)http://cdn3.vtourist.com/19/4600631-Beach_on_Visingsoe_Joenkoeping.jpg(,)http://cdn4.vtourist.com/19/1230659-Radhuset_Joenkoeping.jpg(,)http://www.earlymoderntown.com/wp-content/gallery/jonkoping-tour/img_8019.jpg(,)http://www.tdwg.org/typo3temp/pics/c8d7e9a9d7.png(,)https://lifestylesoftherichandfamous.files.wordpress.com/2010/10/cropped-h-co-lothraf1.jpg(,)http://cdn2.vtourist.com/19/451077-Joenkoeping_is_said_to_be_Joenkoeping.jpg
(,)http://famouswonders.com/wp-content/uploads/2010/04/Jonkoping.jpg(,)http://www.nextjet.se/website/var/tmp/image-thumbnails/134/thumb__banner-small/jonkoping_04.jpeg(,)http://media-cdn.tripadvisor.com/media/photo-s/02/d7/08/3b/restaurang-hemma.jpg(,)http://media-cdn.tripadvisor.com/media/photo-s/04/05/3e/d1/sjon.jpg(,)http://cdn2.vtourist.com/19/110058-Joenkoeping.jpg(,)http://cdn1.vtourist.com/19/451086-This_is_my_travelling_Joenkoeping.jpg(,)http://www.nextjet.se/website/var/tmp/image-thumbnails/45/thumb__banner-small/jonkoping-1_1.jpeg(,)http://www.bmiregional.com/upload/Destinations/Jonkopingsvy%2520Foto%2520Jonkoping%2520energi_original.jpg(,)http://media-cdn.tripadvisor.com/media/photo-s/06/c3/12/f8/rose-garden-in-jonkoping.jpg(,)http://media-cdn.tripadvisor.com/media/photo-s/02/1d/b7/1c/meine-pizza.jpg(,)http://exp.cdn-hotels.com/hotels/1000000/600000/598300/598272/598272_46_z.jpg(,)http://destinationjonkoping.se/images/200.7a4ab6cc13dcae1a48547a5/Restaurangbild%2BWhite%2BGuide.jpg(,)http://exp.cdn-hotels.com/hotels/9000000/8380000/8371200/8371143/8371143_17_y.jpg