Name

Jonathan Shecter









Profiles




Twitter
New hip hop music interview the source magazine jonathan shecter shecky green
Jonathan Miles Shecter (born August 4, 1968), also known as "Shecky Green," is the co-founder of the music and culture magazine The Source, former Director of Programming for the Wynn Las Vegas, and current Editor-In-Chief for Cuepoint at Medium.
Contents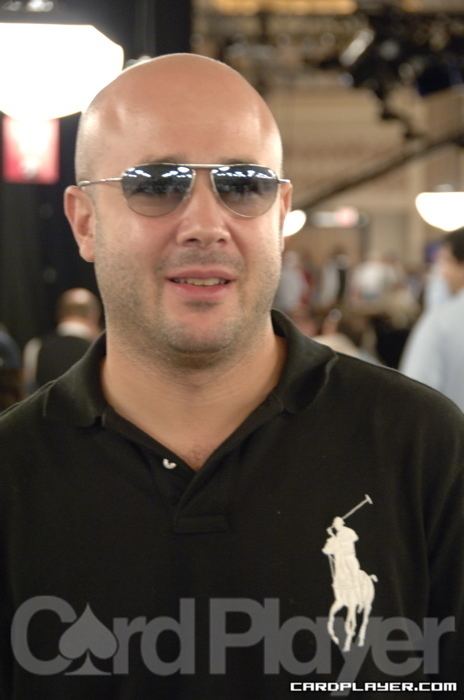 Jonathan shecter shecky green interview part 1 episode 15
Personal life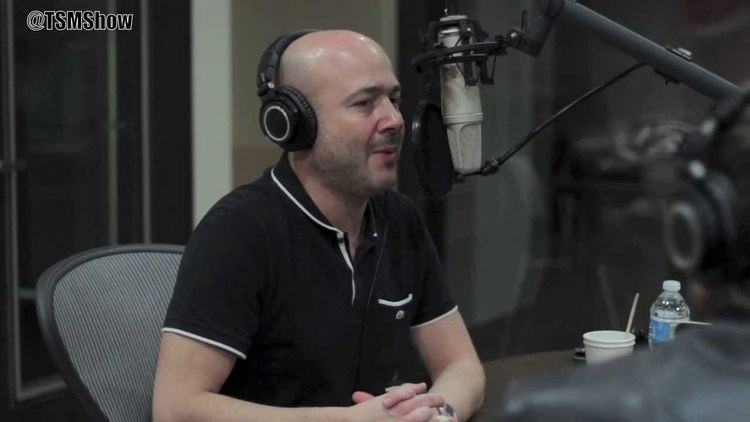 Shecter was born in Philadelphia, PA and grew up in a Jewish family. He has a sister, Jane, and half-brother, James. Shecter is a member of the Class of 1986 of Friends Select School, a college-preparatory, Quaker school for pre-kindergarten through 12th grade in Philadelphia.
Harvard years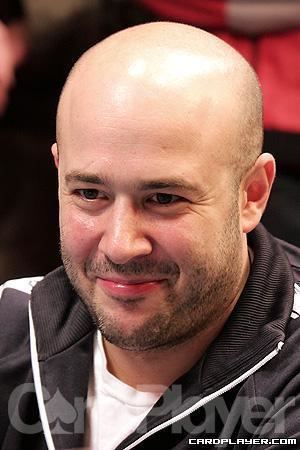 Shecter enrolled in Harvard College in 1986 as an English major and graduated in 1990. During his sophomore year, he began overseeing a rap music radio show called Street Beat on Harvard College's radio station, WHRB 95.3 FM, with his then roommate David M. Mays, then known as "Go-go Dave." Shecter's famous The Source magazine was started during this radio show as a newsletter to promote Shecter's WHRB rap music radio show locally in Boston, MA. His senior thesis was an issue from the magazine, The Decade of Hip Hop.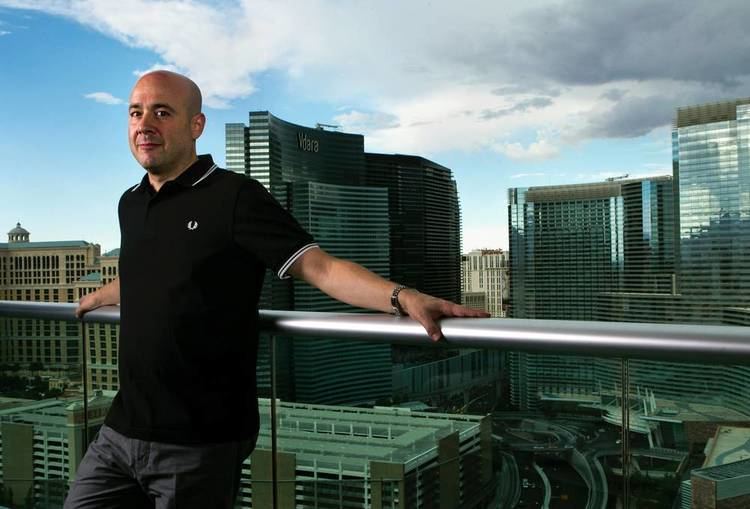 Shecter was a founding member of the rap group Big Man on Campus with high-school friend Kevin Montague, also known as "Kevvy Kev", in 1988. Heavily influenced by the Beastie Boys, the group was managed by New York University sophomore Brett Ratner and produced their first hip hop album in 1988. Glen E. Friedman, known for his work with Def Jam Recordings, photographed the album cover. The album featured three different versions of two tracks, "Play That Funk" and "Guaranteed to Rock", with a third member of the group, D.J. Kid Swift. It was produced by Nile Rodgers, who also played guitar on the album and who had previously worked on albums for Madonna, David Bowie, and Duran Duran. The album was produced and mixed for Rat Records, recorded at Creative Audio Recording Services, and mixed at Skyline Studios in New York City. Additional album credits include M.C. Breeze on drum programming arrangement; Eric Hurtig, Jay Henry, Dary Sulich, John Cicchetti, and Keith Friedman on engineering; Knut Bohn on engineering mixing; Mark Mandelbaum on mixing tracks B1 to B3; and production assistance by Boogie Down Productions. The album was met with lukewarm reception.
The Source
Shecter began The Source magazine in 1988 in Cambridge, MA with his roommate David Mays initially as an effort to promote his rap music radio show on WHRB 95.3 FM. Often cited as "The Bible of Hip Hop," the magazine devoted coverage to the rising rap and hip-hop music genres.
Shecter served as editor-in-chief of The Source, while Mays handled publishing duties. While still in college, the two hired Harvard Law student James Bernard as senior editor overseeing culture-related content, and Ed Young as the associate publisher. The four men immediately became shareholders in the ownership of the magazine.
Inspired by Rolling Stone, Spin, The Village Voice, and NME magazine, The Source carried the original tag line "The Voice of the Rap Music Industry." The magazine originally attracted a younger audience, ages 12 and 13, and featured numerous reoccurring columns such as "Unsigned Hype", reporting on up-and-coming music artists. Throughout its years, The Source would go on to feature cover stories on the crack cocaine epidemic, police brutality, and New York's investigations of high-profile emcees.
The magazine's officers relocated to New York City in 1990 with the intention to expand the magazine into a mainstream market publication. The Source was re-branded as "Hip-Hop Music, Culture, and Politics", and Shecter brought on numerous additional staff including Matty C, Reef, Reggie Dennis, and Philadelphia childhood friend Chris "Cee" Wild. The team was known as the "Source Mind Squad."
Not long after the relocation to New York, Mays secured the magazine's first newsstand distribution agreement, quickly increasing the publication's distribution from 30,000 to 80,000. The first newsstand edition of The Source featured rap performer Tracy Lauren Marrow, also known as Ice-T, in New Jack City. The magazine was heavily funded by selling ad space throughout it, most notably the ongoing Tommy Boy ad. Tom Silverman and Monica Lynch are cited as being extremely supportive of The Source in its earliest days.
Shecter is cited as one of the first to recognize the potential and talent of rap performer Christopher Wallace, also known as Notorious B.I.G. Shecter received an early recording of Wallace rapping over an instrumental of Big Daddy Kane's "Ain't No Half-Steppin'", and promoted the artist through the "Unsigned Hype" column of The Source. Performer and producer Sean John Combs contacted Shecter soon after to gather information on the artist with interest in signing him under his label.
Occasionally The Source received backlash from the artists it covered due to negative reviews. Compton, California-based west coast hip hop artists Rodney-O & Joe Cooley openly criticized the magazine in 1993 for a poor review of their album Fuck New York. American hip hop group Public Enemy created a music video mocking Shecter and James Bernard after Bernard criticized their music in a recent article.
As The Source became more popular, it started a touring show in New York City called The Source Tour, featuring artists such as Cypress Hill, Hit Squad, Redman, K-Solo, Das EFX, and many others.
Shecter left The Source magazine in 1995 as Mays's Boston-based hip hop group The Almighty RSO and Raymond Scott, also known as Benzino, gained greater influence over the publication.
The publication has over eight million subscribers worldwide and remains one of the most popular hip-hop magazines in the world.
Entrepreneur
Jonathan Shecter has launched a number of companies after his departure from The Source magazine in 1995.
Inspired by Hugh Hefner and American television show Playboy After Dark, Shecter began Hip-Hop Honeys in 2003, a DVD series that mixed soft-core pornography with hip hop music and culture.
Shecter also launched Game Recordings, a single-specializing label that was heavily influential in the careers of Royce da 5'9" and Purple City's Agallah. Shecter was also involved in the promotion of rapper Marshall Bruce Mathers III, also known as Eminem, early in his career.
Shecter is the co-founder and president of Screen Werks, a DJ-centric video platform which creates music-driven original video production.
Shecter has also invested in and helped start a number of websites connected to his various properties and partnerships, including those for Hip Hop Honeys, Money for Honeys, Urban DVD Club, and Hip Hop Site.
The Vegas years
Shecter relocated to Las Vegas from New York City in 2003, where he first began many of his start-ups including the Hip Hop Honeys DVD series. He was recognized as a dance music promoter and representative for numerous DJs throughout the city, including Mark Ronson, Stretch Armstrong, DJ Premier, Milo Berger, also known as DJ Mighty Mi of The High and Mighty, and brokered a deal for Adam Michael Goldstein, also known as DJ AM, with the Pure Group in 2006. DJ AM's arrival in Las Vegas started a popular style of music in the city called "mash-up", which is a song created by blending two or more pre-recorded songs, usually by overlaying the vocal track of one song seamlessly over the instrumental track of another. The style was popular in Las Vegas for several years, and helped pave the way for Electronic Dance Music (or EDM), which became mainstream by 2012.
Jonathan Shecter was an avid poker player in Las Vegas, participating in ten tournaments between April 9, 2005 and June 12, 2007; finishing in the top ten in three of the tournaments, top 20 in two of the tournaments, and top 30 in three of the tournaments.
Shecter works with numerous up-and-coming artists in the Las Vegas area, including Philadelphia-born parody-artist Keith From Up Da Block.
Wynn Hotel career
Shecter currently serves as the Director of Programming for the Wynn Las Vegas nightclubs Surrender and Encore Beach Club. The clubs feature at least 34 musicians who perform often throughout the year, including Diplo, Avicii, Madeon, David Guetta, Zedd, and many others.
Shecter has partnered with Ultra Music on numerous occasions to create compilation albums for the Wynn's nightclubs Surrender, Encore Beach Club, and Andrea's Restaurant. These albums are sold throughout retail outlets inside the Wynn Las Vegas.
Shecter was instrumental in the development of a recording studio for the nightclub's resident DJs in late 2013. After requests from artists Diplo, R3hab, and Afrojack, the Wynn built the studio beneath the Encore Beach Club with the assisted guidance of local DJ, producer, and engineer Luca Pretolesi, also known as Digital Boy. The studio consists of a main control room, vocal booth, lounge, and support facilities.
References
Jonathan Shecter Wikipedia
(Text) CC BY-SA