Name

Jonathan Moreno




Role

Philosopher




Education

Hofstra University







Born

June 11, 1952 (age 63) (

1952-06-11

)


Main interests

Bioethics, neuroethics, history of science, philosophy, national security




Notable ideas

bioethical naturalism, neurosecurity




Areas of interest

National security, Philosophy, Neuroethics, History of science, Bioethics




Books

Undue risk, Impromptu Man: J L Moreno a, Mind Wars: Brain Research, Is There an Ethicist in the House?, The Body Politic: The Battle Ov




Similar People

Jacob L Moreno, Zerka T Moreno, Barry Glassner




Profiles




Facebook
Jonathan d moreno ph d video clip 1
Jonathan D. Moreno is an American philosopher and historian who specializes in the intersection of bioethics, culture, science, and national security, and has published seminal works on the history, sociology and politics of biology and medicine.
Contents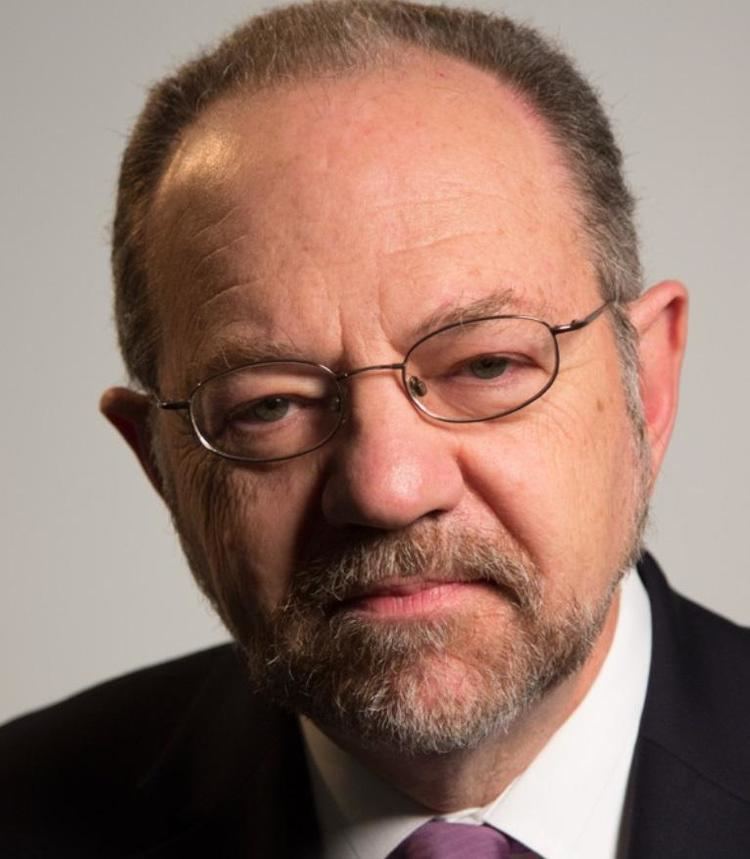 Moreno is the David and Lyn Silfen University Professor and Professor of Medical Ethics and the History and Sociology of Science at the University of Pennsylvania. As the David and Lyn Silfen University Professor, Moreno is one of fourteen Penn Integrates Knowledge professors. He is a Senior Fellow at the Center for American Progress and served on the Obama-Biden Transition Project in 2008 as the Director of the Department of Health and Human Services Agency Review for Bioethics.
Moreno is a senior advisor for the Presidential Commission for the Study of Bioethical Issues, and served on the senior staff of the Clinton Administration's National Bioethics Advisory Commission and the Advisory Committee on Human Radiation Experiments. He is an elected member of the Institute of Medicine of the National Academy of Sciences and is the U.S. member of the UNESCO International Bioethics Committee.
Neuroethics with jonathan d moreno ph d
Early life
Jonathan D. Moreno was born and grew up in New York's Hudson Valley. His father, Jacob Levy Moreno, was a psychiatrist and the pioneer of psychodrama and sociometry, the precursor of social network theory. His father and mother, psychotherapist Zerka T. Moreno, worked closely together. Both of his parents emigrated to the United States from Europe before World War II. Moreno and his older sister, Regina Moreno, spent much of their childhood in Beacon, New York on the grounds of their parents' sanitarium and psychodrama training center.
Education
Moreno attended Hofstra University where he earned a B.A. in philosophy and psychology with highest honors in 1973. From 1973 to 1975 he was a graduate student in the philosophy doctoral program in the CUNY Graduate Center and completed his Ph.D. in philosophy at Washington University in St. Louis in 1977. Moreno's doctoral dissertation traced the development of a distinctly American semiotic tradition from Charles Sanders Peirce to Nelson Goodman. His dissertation director was Richard S. Rudner, the longtime editor of the Journal of the Philosophy of Science.
Career
Following graduation, Moreno held full-time academic appointments in philosophy at Swarthmore College, the University of Texas at Austin, and George Washington University. During 1984-85 he was an associate at the Hastings Center, the first bioethics think tank. From 1985-1987 he was philosopher-in-residence at the Children's National Medical Center in Washington, DC.
He was the director of the Program in Medical Humanities and a Professor of Pediatrics and Medicine at the SUNY Health Science Center in Brooklyn from 1989 until 1998, when he joined University of Virginia faculty as the Emily Davie and Joseph S. Kornfeld Professor of Biomedical Ethics and director of the Center for Biomedical Ethics.
In 2007, Moreno joined the faculty at the University of Pennsylvania as part of President Amy Gutmann's Penn Integrates Knowledge (PIK) Initiative, where he is the David and Lyn Silfen University Professor and a Professor of Medical Ethics and Health Policy and of the History and Sociology of Science. He also holds a courtesy appointment in Penn's Department of Philosophy, is a member of the Center for Neuroscience and Society, and is the interim chair of the program in Science, Technology, and Society.
As an elected member of the Institute of Medicine of the National Academy of Sciences, Moreno has served on and chaired a number of committees on bioethics, embryonic stem cell research, national defense research, and neuroscience. He is also a past president of the American Society for Bioethics and Humanities, was a bioethics advisor for the Howard Hughes Medical Institute and is a Fellow of the Hastings Center and the New York Academy of Medicine. As a Senior Fellow at the Center for American Progress, Moreno is the Editor of Science Progress, an online journal focusing on progressive science and technology policy.
Awards and honors
Moreno has received many awards and honors, among them a 1984-1985 Mellon Post-Doctoral Fellowship in cooperation with the Aspen Institute for Humanistic Studies. He also received an honorary doctorate from Hofstra University in 1998 and the Benjamin Rush Medal from the College of William and Mary School of Law in 2008.
Major works
Moreno has published more than 20 books, monographs, anthologies and textbooks and more than 300 papers, reviews and book chapters. He is also a member of several editorial boards.
Impromptu Man: J.L. Moreno and the Origins of Psychodrama, Encounter Culture, and the Social Network
In Moreno's latest work, Impromptu Man he explores the impact of his father, J.L Moreno's work in psychodrama, group therapy, and humanistic psychology on psychiatric treatment, societal organization, and, most remarkably, on social networks. This work is not only a biography of a largely unsung psychiatrist, but also an expansive overview of his influence on improvisational theater, group therapy, social reform, and networks within military, industry, schools and jails. J.L. Moreno discovered the underlying theory of Facebook, Twitter, and LinkedIn, social network, in 1932 when he drew his first sociogram, which mapped interactions between individuals and showed that, despite degrees of separation, individuals influenced others in their network.
Daniel Goleman, a Harvard-trained psychologist, author of Emotional Intelligence: Why It Can Matter More Than IQ, and two time Pulitzer Prize nominee, stated, "Impromptu Man captures the remarkable impact of a singular genius, J.L. Moreno, whose creations—the best-known being psychodrama—have shaped our culture in myriad ways, many unrecognized. The record will be set straight for all time by this can't-put-down biography, a tribute by Jonathan D. Moreno to his father's masterly legacy."
The Body Politic: The Battle Over Science in America
In The Body Politic, Moreno elucidates the cultural, political and societal underpinnings of biotechnology by tracing its history from early America to the present culture wars of the "new biology." The book considers the intersection of society and biotechnology in areas such as embryonic stem cell research, reproductive cloning, and synthetic biology, and demonstrates how biology and society have shaped each other into modern-day biopolitics. Kirkus Reviews named "The Body Politic" as a "Best Book of 2011."
Progress in Bioethics: Science, Policy and Politics
Progress in Bioethics is a compilation of essays that explore the politicization of modern-day bioethics. Experts consider the fundamental values of progressivism and conservatism in bioethics, and situate bioethical issues within the nuances of politics and culture in the United States.
Mind Wars: Brain Science and the Military in the 21st Century
The first book of its kind, Mind Wars covers the ethical dilemmas and bizarre history of cutting-edge technology and neuroscience developed for military applications. As the author discusses the innovative Defense Advanced Research Projects Agency (DARPA) and the role of the intelligence community and countless university science departments in preparing the military and intelligence services for the twenty-first century, he also charts the future of national security.
Fully updated and revised, this edition features new material on deep brain stimulation, neuro hormones, and enhanced interrogation. With in-depth discussions of Psychological Warfare "psyops" mind control experiments, drugs that erase both fear and the need to sleep, microchip brain implants and advanced prosthetics, supersoldiers and robot armies, Mind Wars may read like science fiction or the latest conspiracy thriller, but its subjects are very real and changing the course of modern warfare.
In the Wake of Terror: Medicine and Morality in a Time of Crisis
In the Wake of Terror presents essays on the complex moral questions that accompany societal concerns about terrorism and biological warfare. The essays, written by experts from the fields of medicine, health care policy, law, political science, history, philosophy, and theology, consider issues of civil liberties, medical experiments, and preparedness for future terrorist attacks.
Undue Risk: Secret State Experiments on Humans
Undue Risk is the first comprehensive study of the history and ethics of human experiments for national security purposes, from World War II to the First Gulf War and its aftermath. Topics covered include the Nazi doctors' trial, the Japanese medical experiments, the human radiation experiments, and biological warfare and chemical weapons testing.
Deciding Together: Bioethics and Moral Consensus
In Deciding Together, Moreno discusses the process of moral consensus and its place in societal value systems from social, philosophical, and historical perspectives. In this work, he also constructs his concept of bioethical naturalism, a naturalistic meta-philosophy that explains moral consensus through psychology and the consensus process .
Articles
"Bioethics in the United States: Contested Terrain for Competing Visions of American Liberalism," in C. Myser (ed.), Bioethics Around the Globe. New York: Oxford University Press, 2011.
"Brain Trust: Neuroscience and National Security in the 21st Century," in J. Illes (ed.), Oxford Handbook of Neuroethics. New York: Oxford University Press, 2011.
"Public Trust, Public Health, and Public Safety: A Progressive Response to Bioterrorism," Harvard Law & Policy Review 4(2): 295-317, 2010
"Prevalence of Industry Support and its Relationship to Research Integrity," Accountability in Research 16:78-105, 2009
"Embracing Military Medical Ethics," American Journal of Bioethics, 2008, 8(2): 1-3 [1]
"The Triumph of Autonomy in Bioethics and Commercialism in American Healthcare," Cambridge Quarterly of Healthcare Ethics, 2007, 16: 415-419 [2]
"Taking Stem Cells Seriously", American Journal of Bioethics, 2006, 6(5), 6-7. [3]
"Congress's Hybrid Problem," Hastings Center Report, 2006: 12-13. [4]
"Guidelines for Human Embryonic Stem Cell Research." Nature Biotechnology, 2005, 23: 793-4. [5]
"Bioethics and the National Security State," In: Michael Freeman (ed.) The Ethics of Public Health, Volume II. The International Library of Law, Medicine and Ethics. London: Ashgate Publishing Limited, 2010. (Reprinted from Journal of Law, Medicine and Ethics 2004.)
Books
The Body Politic: The Battle Over Science in America, (Bellevue Literary Press, 2011) ISBN 1-934137-38-3
Progress in Bioethics: Science, Policy, and Politics, (MIT Press, 2010) ISBN 978-0-262-13488-0
Science Next: Innovation for the Common Good from the Center for American Progress, (Bellevue Literary Press, 2009) ISBN 1-934137-18-9
Mind Wars: Brain Research and National Defense, (Dana Press, 2007) ISBN 1-932594-16-7 [6]
Ethical Guidelines for Innovative Surgery, (University Publishing Group, 2006) ISBN 1-55572-043-9
Is There an Ethicist in the House?: On the Cutting Edge of Bioethics, (Indiana University Press, 2005) ISBN 0-253-34635-5
Ethics in Clinical Practice, (Jones and Bartlett Publishers, Second Edition, 2004) ISBN 0-7637-2945-0
In the Wake of Terror: Medicine and Morality in a Time of Crisis, (MIT Press, 2004) ISBN 0-262-63302-7
Ethical and Regulatory Aspects of Clinical Research: Readings and Commentary, (Johns Hopkins University Press, 2003) ISBN 0-8018-7813-6
Undue Risk: Secret State Experiments on Humans, (Routledge, 2000; Pb edition with new afterword, 2001) ISBN 0-415-92835-4
Deciding Together: Bioethics and Moral Consensus (Oxford University Press, 1995) ISBN 0-19-509218-X
Arguing Euthanasia: The Controversy Over Mercy Killing, Assisted Suicide, And The "Right To Die", (Touchstone, 1995) ISBN 0-684-80760-2
References
Jonathan D. Moreno Wikipedia
(Text) CC BY-SA