Spouse

Amy Loubalu (m. 2011)




Music groups

DYS, Slapshot




People also search for

Dave Smalley, Chris Lauria, Franz Stahl, Amy Loubalu, Jack Kelly

Albums

Wolf Pack, Brotherhood, Live at SO36, Sudden Death Overtime, Old Tyme Hardcore
Word on the street with jonathan anastas
Jonathan Anastas is a Los Angeles-based marketing & advertising executive, and a musician who co-founded a number of Boston hardcore punk bands.
Contents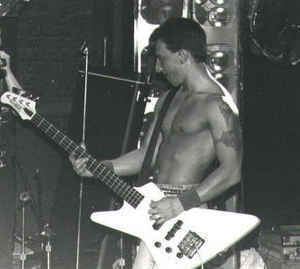 Guitar hero live interview with jonathan anastas
Punk rock musician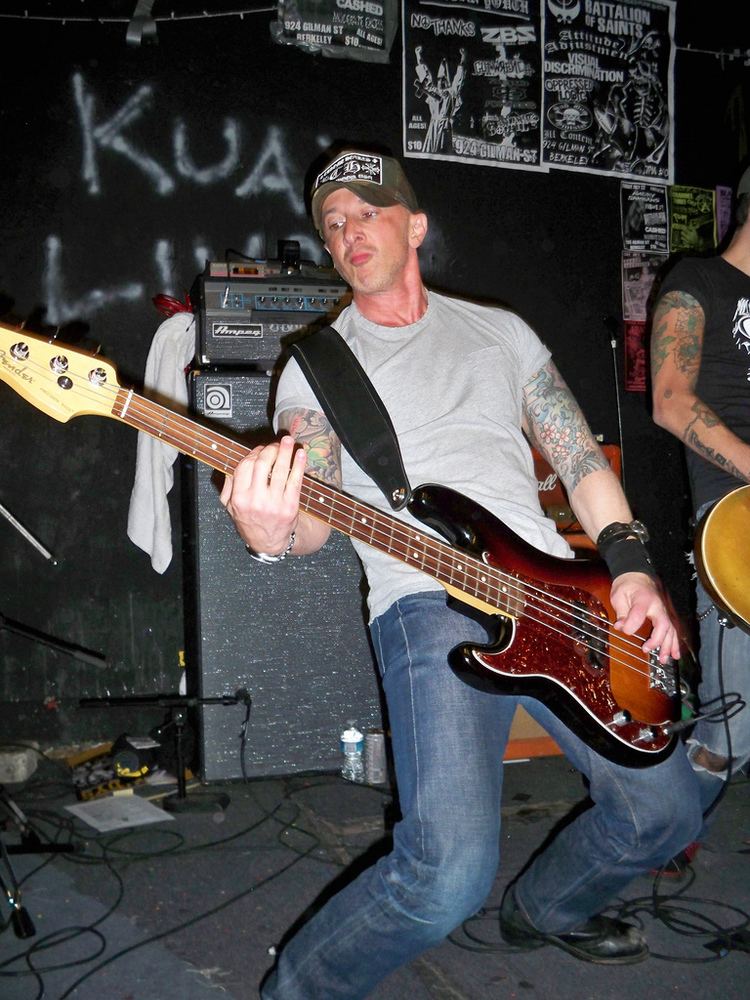 From his teen years (recording for the first time at age 15), Anastas was involved in the American musical movement known as hardcore punk. He co-formed and played bass in the seminal Boston hardcore bands DYS and Slapshot, writing and playing on the DYS records Brotherhood and DYS as well as Slapshot's debut record Back on the Map (all re-issued by Taang! Records in various formats). DYS, with Anastas, reformed for the first time in over 20 years, headlining the "xxx All Ages xxx" Reunion festival and movie shoot in front of over 1,000 fans on August 29, 2010.
Anastas and his bands were a part of the straight edge movement, made famous by Minor Threat as a call for youth to live a clean and conscientious life, rejecting drugs, alcohol and smoking. DYS are also known for their early role in the crossover movement where hardcore punk bands attempted a more commercial hard rock sound and looked toward recording deals within the mainstream major label system, perhaps inventing the ambiguous idea of a "hardcore power ballad" to describe a track on their second metal-influenced album.
Jonathan also wrote and holds publishing rights to the song "Slam" on Modern Method Record's This Is Boston, Not L.A. collection. He played bass on the song. The track was subsequently used to score MTV's Santa Claus, the man, the myth, the slam dancer holiday promo, which ran for over 15 years.
Anastas' contributions to hardcore punk were documented in the books American Hardcore: A Tribal History by Steven Blush, All Ages, Reflections on Straight Edge by Beth Lahickey, and Radio Silence by Nathan Nedorostek and Anthony Pappalardo. Anastas is also featured in the film adaptation of American Hardcore (film), released by Sony Pictures in 2006 and was interviewed for the DVD retrospective Chip on My Shoulder: The History of Slapshot directed by acclaimed music video director Ian McFarland. The Slapshot movie was released in February 2014 after a long distribution delay, and followed its debut at the 2009 Boston Independent Film Festival, where it was the first screening to sell out. Additionally, Anastas appears in Director Drew Stone and Executive Producer Duane Lucia's movie xxx All Ages xxx, a film that made its debut on April 27, 2012, also at the Boston Independent Film Festival, and also the first screening to sell out (in under 2 hours).
Gear
A left handed bass player, Anastas has been using a mix of vintage and current production Fender Jazz and Precision basses post-Reunion, but has also been seen with a Gibson T-bird. His amps are Vintage SVT tubed amps, SVT VR re-issues, SVT 8X10 cabs and a Tech 21 SansAmp DI driver. During the late period of the band's first incarnation, Jonathan played Marshall 4X15 cabs and a Marshall Superbass 100 head, as influenced by Lemmy as well as a custom Hamer Blitz.
Discography
1982 - Decadence, "Slam" on the This Is Boston, Not L.A. compilation LP (bass)
1983 - DYS, Brotherhood (bass, back-up vocals)
1985 - DYS, DYS (bass)
1986 - Slapshot, Back on the Map (bass, back-up vocals)
1993 - DYS Fire and Ice - CD reissue of previous two albums (bass, back-up vocals)
1993 - DYS, "Wolfpack" on the Faster and Louder, Volume Two compilation
2002 - DYS "Wolfpack" (limited reissue on Reflex/Wolfpack Records)
2005 - DYS "Wolfpack" - "Brotherhood," re-released with the band's original Wolfpack radio demo
2011 - DYS "More than Fashion: LIVE from the Gallery East Reunion" - live tracks from the band's initial reunion show, featuring songs from both of their studio albums, Bridge 9 Records
2011 - DYS "Wild Card" - Single on Bridge 9 Records
2011 - DYS "Sound of our Town" - Single on Bridge 9 Records
2012 - DYS "Unloaded" - Single on Bridge 9 Records
2012 - DYS "(We are) The Road Crew" (Motorhead Cover) - Single on Bridge 9 Records
2012 - DYS "Brotherhood 2012" - Single on Bridge 9 Records
2012 - DYS "True Believers" - Single on Bridge 9 Records
Marketing & Advertising Executive
Following his career in music, Anastas entered advertising and became a leader and innovator in the field of digital marketing, holding executive positions at Mullen, Saatchi & Saatchi, Omnicom's Think New Ideas and Tribal DDB holding Red Urban, where he was president. Additionally, Anastas ran marketing at Atari, the well-known video game publisher, was a senior marketing executive at Activision and is now Chief Marketing Officer (CMO) at The Enthusiast Network (TEN). Anastas's work in this field has been recognized by the Silicon Alley Reporter, The Industry Standard, Adweek and Ad Age, among others, and he has spoken at a number of Digital. Mobile, Content, Gaming and CMO conferences, both domestic and international. His 21st century campaigns have been awarded multiple EFFIES, Cannes Lions and other industry accolades.
References
Jonathan Anastas Wikipedia
(Text) CC BY-SA