Draw My Political Program - Jonas Gahr Støre
Jonas Gahr Støre (born 25 August 1960) is a Norwegian politician and the Leader of the Labour Party and the Leader of the Opposition. He served as Minister of Foreign Affairs 2005–2012 and as Minister of Health and Care Services 2012–2013. He has been a Member of the Storting since 2009, and was deputy chair of the Standing Committee on Finance and Economic Affairs from 2013 until being elected party leader in 2014. He is currently a member of the Standing Committee on Foreign Affairs and Defence.
Contents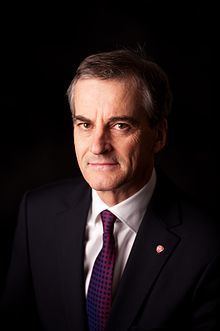 Støre studied political science at Institut d'Études Politiques de Paris from 1981 to 1985. He worked for Gro Harlem Brundtland as adviser and later director general at the Prime Minister's Office from 1989 to 1997. He was Executive director at the World Health Organization from 1998 to 2000 and Secretary General of the Norwegian Red Cross from 2003 to 2005.
Jonas gahr st re in defense of dialogue
Early life and education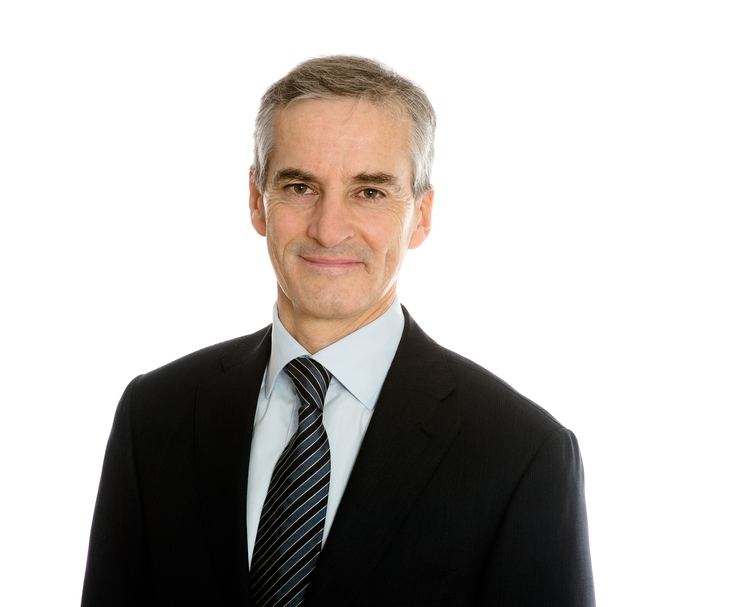 Born in Oslo, Jonas Gahr Støre is the son of ship broker Ulf Jonas Støre (1925-) and librarian Unni Gahr (1931-). He attended Berg School in Oslo, then underwent naval officer training at the Royal Norwegian Naval Academy. He later studied political science for five years at the Sciences Po in Paris.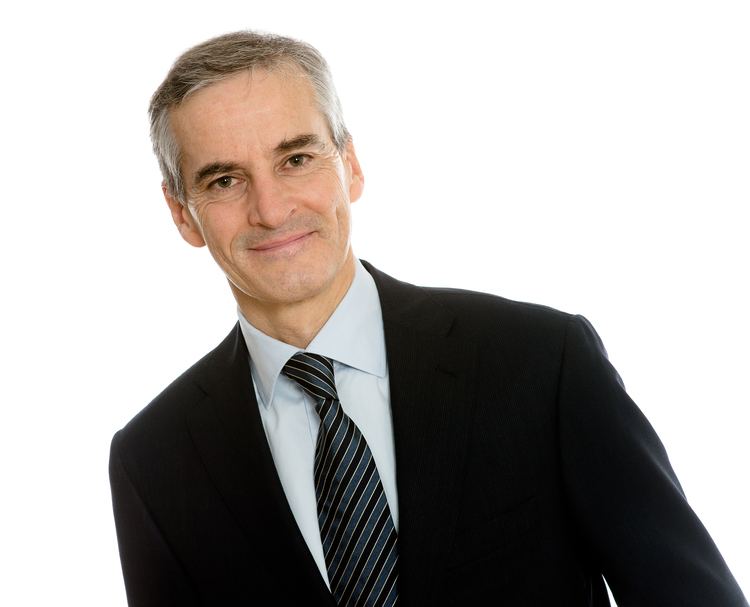 Støre started his professional career as a teaching fellow in the Harvard Negotiation Project at Harvard Law School in 1986. This was followed by a position as a researcher at the Norwegian School of Management from 1986 to 1989.
Career in public administration and organizations
He was previously affiliated with the Conservative Party (Bokmål: Høyre; Nynorsk: Høgre) having applied for a position as political advisor on foreign affairs for Høyre. He was offered the job but subsequently turned it down. In 1989, Støre became special adviser in the Prime Minister's office of Gro Harlem Brundtland. . He formally became a member of the Labour Party in 1995.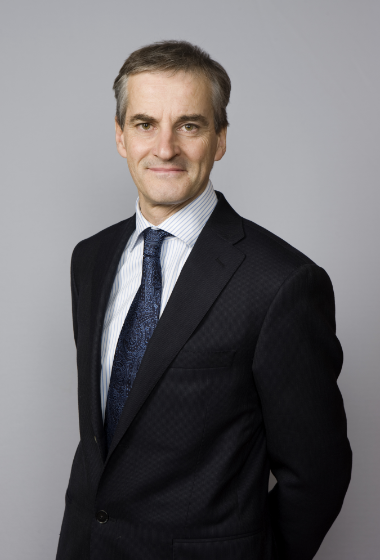 He later became an ambassador in the Norwegian Delegation to the United Nations Office at Geneva. His first major international position was as Executive Director (Chief of Staff) in the World Health Organization under the leadership of Gro Harlem Brundtland.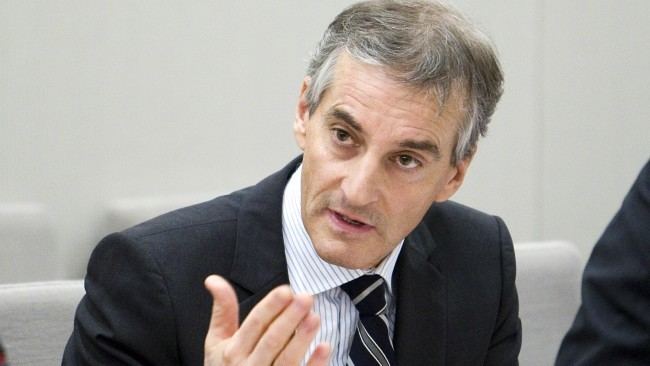 He was Executive Chairman of the think tank ECON Analyse from 2002 to 2003 and Secretary General of the Norwegian Red Cross from 2003 to 2005.
Foreign Minister
In 2005, Støre was appointed foreign minister in Jens Stoltenberg's government, serving in that position until 2012. Numerous polls showed that Støre was the most popular member of the Stoltenberg government.
Health Minister
From 2012 to 2013, Støre served as Minister of Health.
Member of Parliament
In the 2009 general election in Norway, Støre was elected to the Norwegian parliament, Stortinget, and represents Oslo. He was reelected in 2013.
Leader of the Labour Party
On 14 June 2014, he was elected Leader of the Labour Party, succeeding Jens Stoltenberg, who had been appointed Secretary-General of NATO.
Hotel Serena attack
On 14 January 2008, a suicide bomber struck the Serena Hotel in Kabul, Afghanistan, where Støre was staying. Støre was unhurt in the incident, which killed six people including Norwegian journalist Carsten Thomassen. United Nations Secretary General Ban Ki-Moon stated that Støre was the target of the attack, but this claim was rejected by a Taliban spokesperson. Støre canceled the rest of his visit to Afghanistan the day after the attack.
Other activities
International Crisis Group, Member of the Board of Trustees
Personal life
Støre is married to sociologist Marit Slagsvold, and they have three sons, who attended Oslo Waldorf School. Støre is a professed Christian and both he and his wife are noted as supporters of Waldorf education and active within the anthroposophic community in Oslo more broadly.
Støre is a multi-millionaire, with a fortune of around NOK 60,000,000 (approx. US$7,100,000 in 2016) He owns a large part of the family company Femstø. Most of the family fortune comes from the sale of Norwegian company Jøtul in 1977, which was run by Støres grandfather Johannes Gahr.
References
Jonas Gahr Støre Wikipedia
(Text) CC BY-SA