Name

Jolene Brand




Role

Actress




Movies

Giant from the Unknown








Spouse

George Schlatter (m. 1956)


Children

Maria S. Schlatter, Andrea Justine Schlatter




Similar People

George Schlatter, Gene Sheldon, Ernie Kovacs, Henry Calvin, Britt Lomond
Jolene brand george schlatter at the paley center for media salute to danny kaye
Jolene Brand (born Jolene Marie Bufkin on July 31, 1934 in Los Angeles, California, USA) is an American actress. She is married to George Schlatter and has two daughters – Andrea Justine Schlatter and Maria S. Schlatter. She acted most in the 50's and 60's, and appeared in a number of Ernie Kovacs television programs.
Contents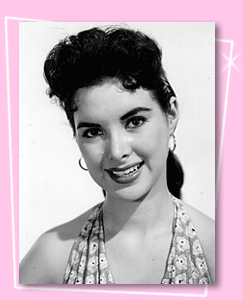 Jolene brand george schlatter at spike tv s eddie murphy
Career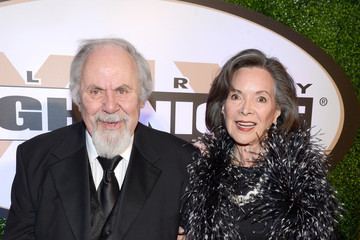 In 1958 she acted in the B grade film Giant from the Unknown which was about a man who was frozen in suspended animation for 500 years and was freed by a lightning bolt and goes on a killing spree. Later that year she was signed up to play a part in the Disney television show Zorro. She played the romantic interest for the main character played by Guy Williams. Brand worked in various Ernie Kovacs comedy shows in the early 1960s. Kovacs died in 1962. Both Brand and her husband George Schlatter were close friends with the Kovacs.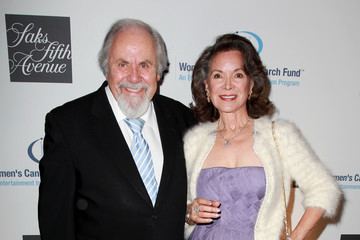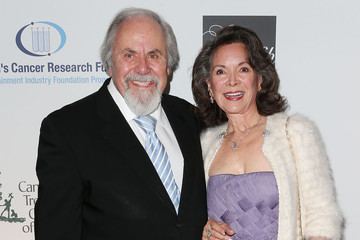 Filmography
Actress
1966
Vacation Playhouse (TV Series)
as
Wanda
- The Hoofer (1966) - Wanda
1959
Hawaiian Eye (TV Series)
as
Janine Westerfield / Lola
- Shannon Malloy (1962) - Janine Westerfield
- The Koa Man (1959) - Lola
1962
Bronco (TV Series)
as
Emily Taylor Van Dix
- A Town That Lived and Died (1962) - Emily Taylor Van Dix
1961
The Ernie Kovacs Show (TV Series)
as
Various
- Episode dated 23 January 1962 (1962) - Various
- Episode dated 12 December 1961 (1961) - Various
- Episode dated 24 November 1961 (1961) - Various
- Episode dated 28 October 1961 (1961) - Various
- Episode dated 21 September 1961 (1961) - Various
- Episode dated 15 June 1961 (1961) - Various
- Episode dated 18 May 1961 (1961) - Various
1961
Cheyenne (TV Series)
as
Lorna Abbot
- Legacy of the Lost (1961) - Lorna Abbot
1961
Maverick (TV Series)
as
Penelope Baxter
- A Technical Error (1961) - Penelope Baxter
1960
Guestward Ho! (TV Series)
as
Pink Cloud
- The Hootons Versus Hawkeye (1961) - Pink Cloud
- No Vacancy (1961) - Pink Cloud
- Too Many Cooks (1961) - Pink Cloud
- The Christmas Spirit (1960) - Pink Cloud
1960
Mr. Lucky (TV Series)
as
Clara Iglesias
- Operation Fortuna (1960) - Clara Iglesias
1960
Hennesey (TV Series)
as
Nurse / Gloria / Wave
- Angel Face (1960) - Nurse
- Senior Nurse (1960) - Gloria
- Hennesey and the Ancient Vehicle (1960) - Wave
1960
The Detectives (TV Series)
as
Ann
- Anatomy of Fear (1960) - Ann
1959
U.S. Marshal (TV Series)
as
Connie James
- Federal Agent (1959) - Connie James
1959
Man with a Camera (TV Series)
as
Joyce Whitman
- The Bride (1959) - Joyce Whitman
1959
Death Valley Days (TV Series)
as
Indian Emily
- Indian Emily (1959) - Indian Emily
1958
Whirlybirds (TV Series)
as
Jackie Bryan / Lucy
- The Deadly Game (1959) - Jackie Bryan
- If I Were King (1958) - Lucy
1958
Zorro (TV Series)
as
Anna Maria Verdugo
- Amnesty for Zorro (1959) - Anna Maria Verdugo
- Zorro Fights a Duel (1958) - Anna Maria Verdugo
- The Flaming Arrow (1958) - Anna Maria Verdugo
- The Practical Joker (1958) - Anna Maria Verdugo
- Rendezvous at Sundown (1958) - Anna Maria Verdugo
- The Señorita Makes a Choice (1958) - Anna Maria Verdugo
- Horse of Another Color (1958) - Anna Maria Verdugo
- Zorro Rides Alone (1958) - Anna Maria Verdugo
- Welcome to Monterey (1958) - Anna Maria Verdugo
1958
Joan of Arkansas (TV Movie)
as
Miss Kelly
1958
Rescue 8 (TV Series)
as
Linda Carson
- Calamity Coach (1958) - Linda Carson
1958
State Trooper (TV Series)
as
Mrs. Reinhardt
- Firebug (1958) - Mrs. Reinhardt
1958
Giant from the Unknown
as
Ann Brown (as Joline Brand)
1957
Official Detective (TV Series)
as
Jean Walsh
- The Hostages (1957) - Jean Walsh
1957
The George Burns and Gracie Allen Show (TV Series)
as
Mary Rogers
- Misery Loves Company (1957) - Mary Rogers
1957
Gunsmoke (TV Series)
as
Young Bride
- How to Kill a Woman (1957) - Young Bride
Self
1959
Take a Good Look (TV Series)
- Episode dated 31 December 1959 (1959)
1957
Queen for a Day (TV Series)
as
Model
- Episode dated 1 May 1957 (1957) - Model
Archive Footage
1982
Ernie Kovacs: Television's Original Genius (TV Movie documentary)
as
Various characters
References
Jolene Brand Wikipedia
(Text) CC BY-SA