Full Name

Joichi Ito




Name

Joi Ito




Siblings

Mizuko Ito




Website

Joi.Ito.com




Books

Freesouls




Relatives

Mizuko Ito (sister)




Spouse

Mizuka Kurogane (m. 2008)




Nationality

Japanese




Role

Entrepreneur







Born

June 19, 1966 (age 49) (

1966-06-19

)

Kyoto, Japan




Alma mater

Tufts University University of Chicago (attended) The New School




Known for

Blogging, Moblogging, Creative Commons




Residence

Boston, Massachusetts, United States




Education

Tufts University, University of Chicago




Similar People

Mizuko Ito, Jean‑Marie Hullot, Lawrence Lessig, Timothy Leary, James Boyle




Profiles




LinkedIn

Twitter

Tumblr

Google+

YouTube
Why bio is the new digital joi ito keynote
Joichi "Joi" Ito (伊藤 穰一, Itō Jōichi, born June 19, 1966) is a Japanese activist, entrepreneur, venture capitalist, Director of the MIT Media Lab, a Professor of the Practice of Media Arts and Sciences at MIT and a Visiting Professor of Law from Practice at the Harvard Law School.
Contents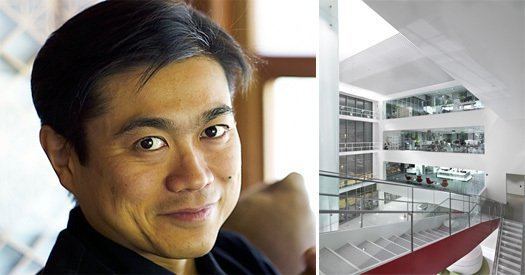 Ito has received recognition for his role as an entrepreneur focused on Internet and technology companies and has founded, among other companies, PSINet Japan, Digital Garage and Infoseek Japan. Ito is the chairman of the board of PureTech Health. Ito is a strategic advisor to Sony Corporation, and a board member of The New York Times Company, the John S. and James L. Knight Foundation, the John D. and Catherine T. MacArthur Foundation, and General Partner of Neoteny Labs.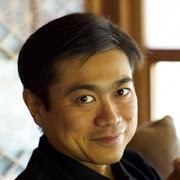 Seeing the future joi ito at tedxmidwest
Family and education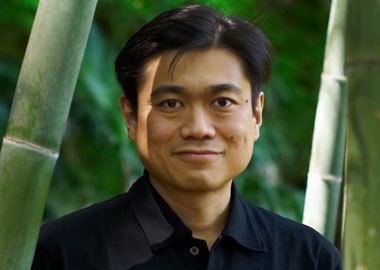 Ito was born in Kyoto, Japan. His family moved to Canada and then when Ito was about age 3 to a suburb of Detroit, Michigan, in the United States where his father became a research scientist and his mother a secretary for Energy Conversion Devices, Inc., now Ovonics. Company founder Stanford R. Ovshinsky was impressed with Ito, whom he thought of almost as his son. Ovshinsky helped Ito develop his interests in technology and social movements, and at age 13 gave him work with scientists, saying, "He was not a child in the conventional sense."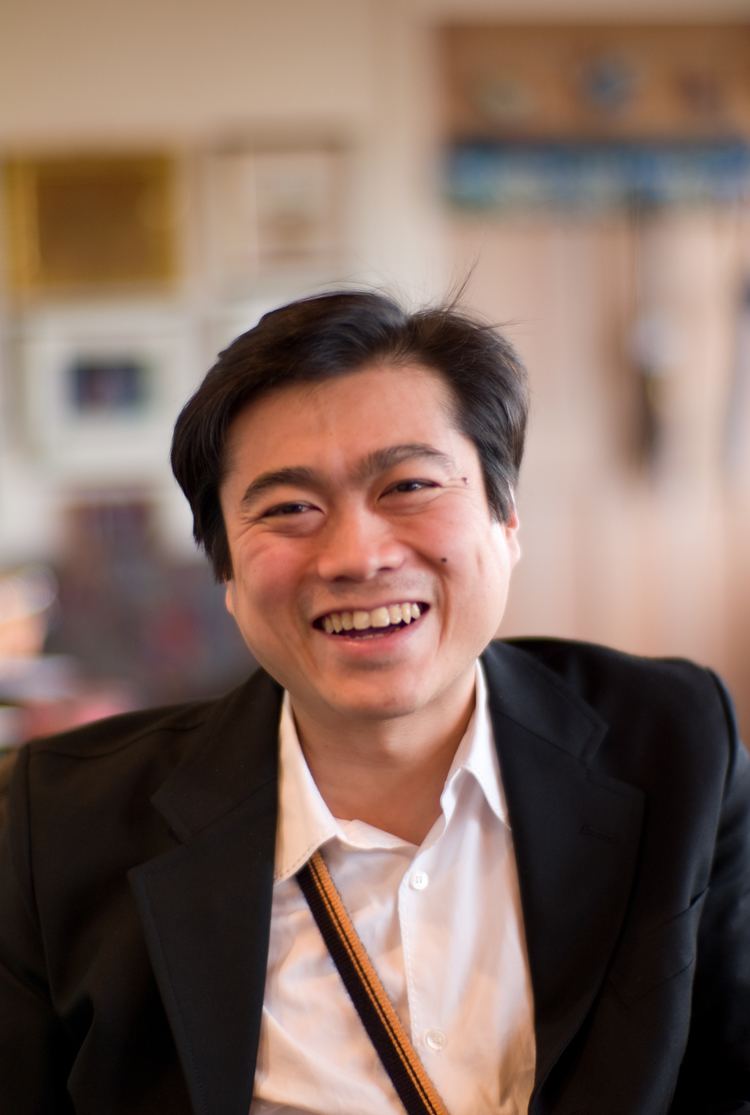 Ito and his sister Mizuko Ito, who is called Mimi, spent summers in Japan with their grandmother who taught them traditional Japanese culture. At 14, he returned to Japan when his mother was promoted to president of Energy Conversion Devices Japan. He studied at the Nishimachi International School and for high school, the American School in Japan in Tokyo. Ito also learned "street language, street smarts, and computers". One of few Japanese using modems before deregulation of networking reached Japan in 1985, Ito had found The Source and the original MUD by his teens (and by 26 was working on his own MUD).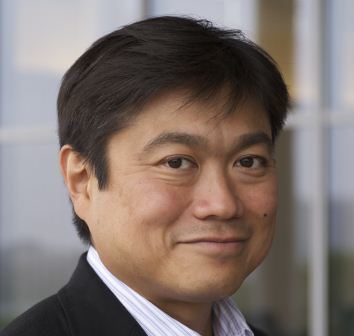 Ito returned to the United States to attend Tufts University near Boston as a computer science major, where he met, among others, Pierre Omidyar, later founder of eBay. Finding his course work too rigid and believing that learning computer science in school was "stupid", Ito dropped out of Tufts to briefly work for Ovonics. Ovshinsky encouraged him to return to school. He enrolled at the University of Chicago in physics but dropped out on discovering, in his opinion, the program at Chicago to be more oriented towards producing practical engineers than towards teaching an intuitive understanding of physics. In the Fall of 1985 he became the first student to register for a pioneering program of online courses offered by Connected Education, Inc., for undergraduate credit from The New School for Social Research.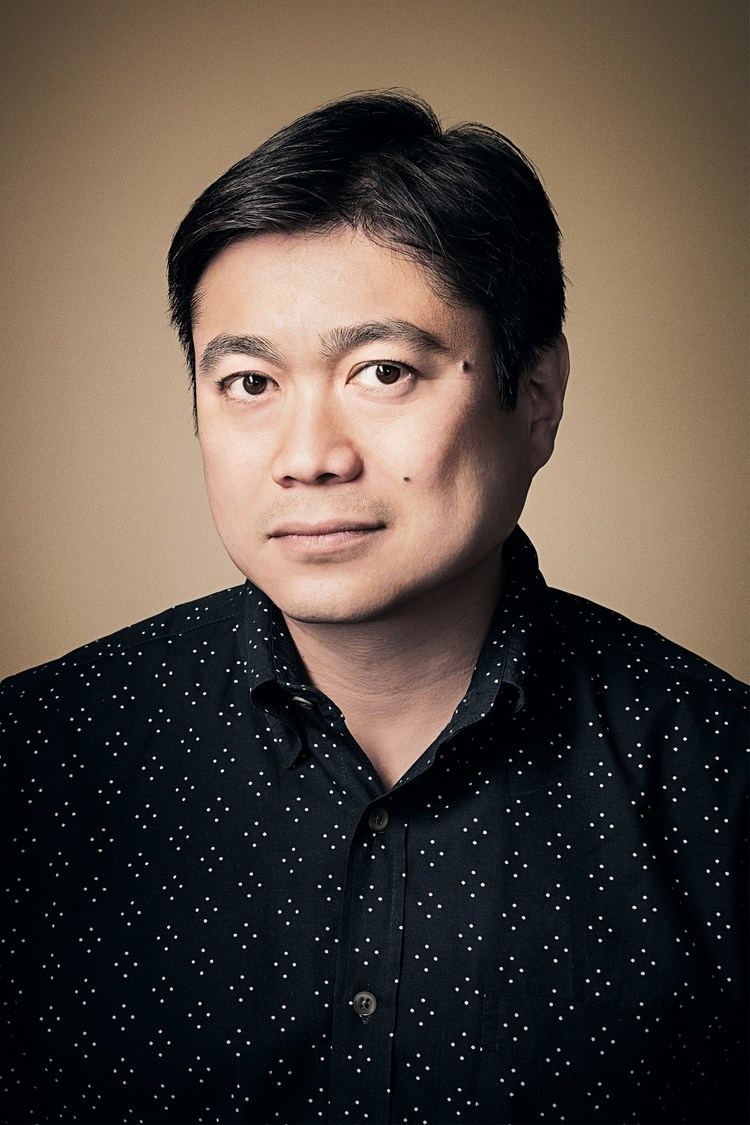 Ito is one of Timothy Leary's godsons—a close non-traditional family-like relationship, an idea said to have been conceived by Leary for a few of his friends. Ito's sister is Mizuko Ito, a cultural anthropologist studying media technology use, and the musician Cornelius is his second cousin. Ito currently lives in Cambridge, Massachusetts, with his wife Mizuka Ito (née Kurogane). Joi and Mizuka had a daughter, Kio (輝生) on May 11, 2017
Later life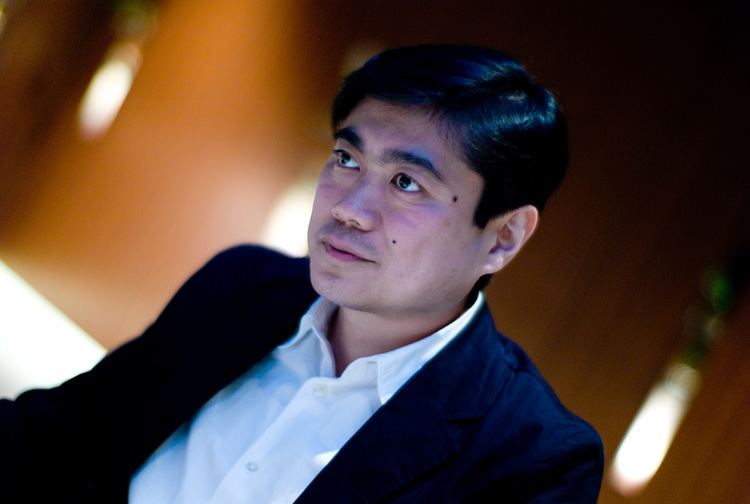 Ito became a disk jockey working in nightclubs in Chicago such as The Limelight and The Smart Bar and to work with Metasystems Design Group to start a virtual community in Tokyo. Later, Ito ran a nightclub in Roppongi, Japan called XY Relax with help from Joe Shanahan of Metro Chicago/Smart Bar. He helped bring industrial music from Chicago (Wax Trax) and later the rave scene, including importing Anarchic Adjustment to Japan.
Ito was the Chairman of Creative Commons from December 2006 until 2012. He is on the board of Digital Garage, Culture Convenience Club (CCC), Tucows, and EPIC, and is on the advisory boards of Creative Commons and WITNESS. He is the founder and CEO of the venture capital firm Neoteny Co., Ltd. In October 2004, he was named to the board of ICANN for a three-year term starting December 2004. In August 2005, he joined the board of the Mozilla Foundation and served until April 2016. He served on the board of the Open Source Initiative (OSI) from March 2005 until April 2007. He currently serves as a Board Emeritus for OSI. He was a founding board member of Expression College for Digital Arts as well as the Zero One Art and Technology Network. In 1999, he served as the Associate to Mr. Mount (the executive producer) on the film The Indian Runner. Ito also served as a Board Member of Energy Conversion Devices from 1995 to 2000.
Ito is a venture capitalist and angel investor and was an early stage investor in Kickstarter, Twitter, Six Apart, Technorati, Flickr, SocialText, Dopplr, Last.fm, Rupture, Kongregate, Fotopedia, Diffbot, Formlabs, 3Dsolve and other Internet companies. A vocal advocate of emergent democracy and the sharing economy, Ito is a doctoral candidate in Business Administration focusing on the sharing economy at the Graduate School of International Corporate Strategy, Hitotsubashi University. He is the author of Emergent Democracy. Ito is Senior Visiting Researcher of Keio Research Institute at SFC. In May 2011, it was announced that Ito's company, Digital Garage, will provide PR, marketing, product marketing research and market research for Linkedin Japan.
Ito is a PADI IDC Staff Instructor, an Emergency First Responder Instructor Trainer, and a Divers Alert Network (DAN) Instructor Trainer.
In recent years, Ito has become critical of what he sees as Japan's inward focus. He stated in a 2011 interview that he thinks Japan needs to look internationally if it is to continue to be "relevant".
Journalism
Ito has written opinion editorials for the Asian Wall Street Journal and The New York Times and has published articles in numerous other magazines and newspapers. He has had regular columns in The Daily Yomiuri, Mac World Japan, Asahi Pasocom, Asahi Doors, and other media sources. His photographs have been used in The New York Times Online, BusinessWeek, American Heritage, Wired News, Forbes, and BBC News. He was on the early editorial mastheads of Wired and Mondo 2000. He has authored and co-authored a number of books including Dialog – Ryu Murakami X Joichi Ito with Ryu Murakami, and "Freesouls: Captured and Released" with Christopher Adams, a book of Ito's photographs that includes essays by several prominent figures in the free culture movement. He has hosted televisions shows including The New Breed and SimTV shows on NHK.
He is currently the host of a TV show called "Super-Presentation" airing weekly in Japan on NHK.
Media "lists" and honors
Ito was listed by Time magazine as a member of the "Cyber-Elite" in 1997. He was also named one of the 50 "Stars of Asia" in the "Entrepreneurs and Dealmakers" category by BusinessWeek and commended by the Japanese Ministry of Posts and Telecommunications for supporting the advancement of IT in 2000. He was selected by the World Economic Forum in 2001 as one of the "Global Leaders for Tomorrow" and chosen by Newsweek as a member of the "Leaders of The Pack (high technology industry)" in 2005, and listed by Vanity Fair as a member of "The Next Establishment" in the October Issue, 2007 and 2011. Joi Ito was also named by BusinessWeek as one of the 25 Most Influential People on the Web in 2008. On July 22, 2011 he was awarded a Lifetime Achievement Award in recognition of his role as one of the world's leading advocates of Internet freedom from the University of Oxford Internet Institute. In 2011, with Ethan Zuckerman, he was named by Foreign Policy magazine to its list of top global thinkers, in which he stated the Best idea is "Users controlling their own data". Ito received the degree of Doctor of Literature, honoris causa, from The New School in 2013. On March 11, 2014, Ito was inducted into the SXSW Interactive Festival Hall of Fame. He was a TED speaker at the March 21, TED2014. In 2014, Ito was awarded the Golden Plate Award by the Academy of Achievement. On May 17, 2015 Ito received a Doctor of Humane Letters, honoris causa, from Tufts University. Ito was elected to the American Academy of Arts and Sciences in April 2017. On May 11, 2017 Ito was awarded the IRI Medal.
MIT Media Lab
The New York Times reported in April 2011 that Joi Ito was named to be the director of the MIT Media Lab. His appointment was called an "unusual choice" since Ito studied at two colleges, but did not finish his degrees. "The choice is radical, but brilliant," said Larry Smarr, director of Calit2. Ito officially began his role on September 1, 2011. He was appointed Professor of the Practice of Media Arts and Sciences at MIT, effective July 1, 2016.
Nicholas Negroponte, Media Lab's co-founder and chairman emeritus, described the choice as bringing the media to "Joi's world". In an interview with Asian Scientist Magazine, Joi Ito discusses his vision for the MIT Media Lab, and how he likes the word "learning" better than the word "education".
Publications by Joi Ito
Ito, Joi; Howe, Jeff (2016). Whiplash: How to Survive Our Faster Future. Grand Central Publishing. ISBN 978-1455544592.
References
Joi Ito Wikipedia
(Text) CC BY-SA