Years active

2002–present







Full Name

Johnny Edward Pacuraru

Born

June 6, 1981 (age 34) (

1981-06-06

)

Dearborn, Michigan, U.S.A.

Parents

Judith Pacuraru, John Pacuraru

Education

Wayne Memorial High School (1999), Lutheran High School Westland

Movies and TV shows

The Remaining, Make It Or Break It, Flight 29 Down, Wild Child, Playback




Similar People

Casey La Scala, Chelsea Hobbs, Nick Lyon, Michael A Nickles, Alexa Vega




Profiles



Johnny Pacar!! You & Me - Give it our love (HD)
Johnny Pacar (born Johnny Edward Pacuraru; June 6, 1981) is an American film and television actor and musician of partial Romanian descent who is best known for his roles as Cody Jackson in the television series Flight 29 Down and as Damon Young on ABC Family's television series Make It or Break It. He also starred in the Disney Channel Original Movie Now You See It..., and had a recurring role as Jimmy Francis in American Dreams.
Contents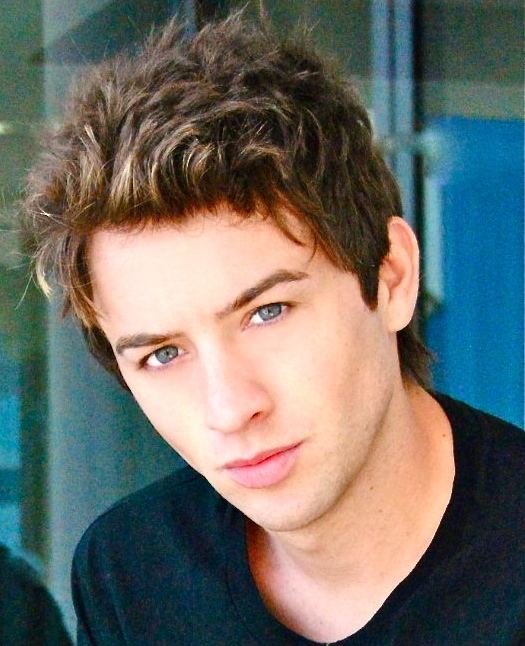 Johnny pacar interview the remaining
Biography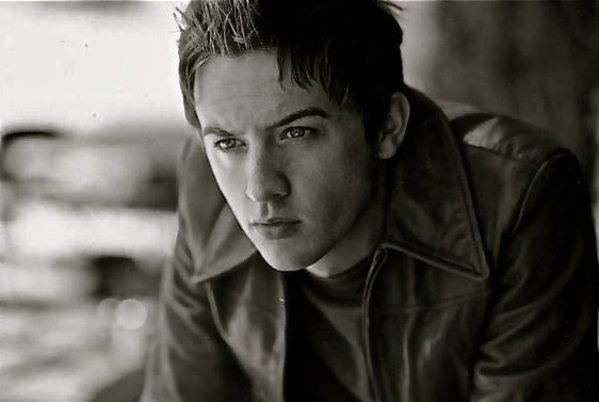 Johnny Pacar was born on June 6th, 1981. As a youth he always wanted to entertain people. He was an avid hockey player and always dreamed about one day playing in the NHL. However, he chose a different path when he started acting in drama and local theatre. In high school he formed a few bands driven by his punk rock influences, also getting into drama at school where he began doing high school and local theatre. After graduating at Wayne Memorial High School, he moved from Michigan to Los Angeles in May 2001. After two months there, he got an agent and filmed an international commercial for Sprite and landed a recurring role in Boston Public. Pacar also landed guest roles in Tru Calling, Judging Amy, George Lopez, CSI: Miami, Medium, Eli Stone, and starred in the Disney Channel movie Now You See It.... Pacar is best known for being cast as Jackson, a regular on the series Flight 29 Down for NBC/ Discovery Kids.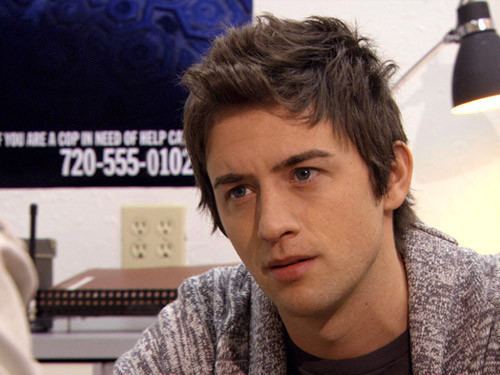 Pacar starred as Damon Young on ABC Family's Make It or Break It, a series about teenage gymnasts striving for the 2012 Olympics.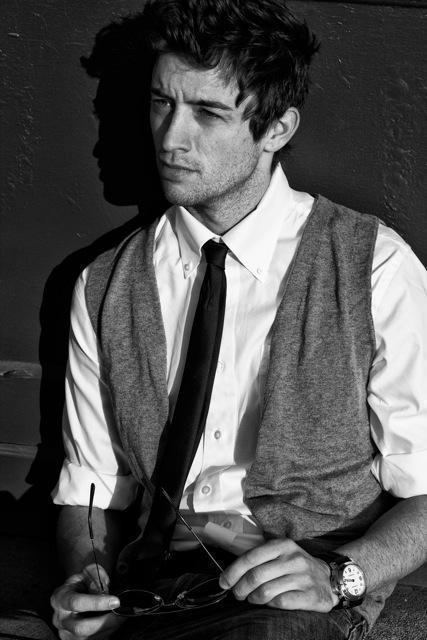 In 2011 he guest-starred in an episode of Warehouse 13 as Dwayne Maddox. The same year he starred opposite Ving Rhames in syfy's Zombie Apocalypse.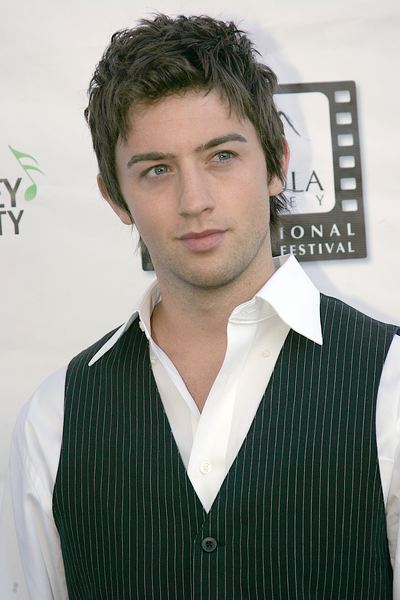 In 2012 he landed a role in the action thriller Channeling and in the same year his film Playback opposite Christian Slater was released.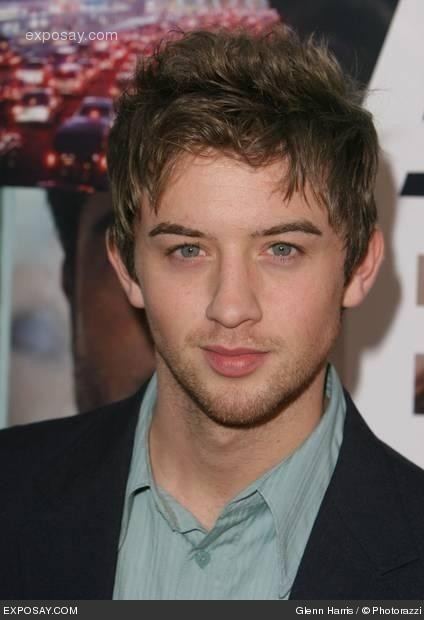 He next starred in the Sony thriller The Remaining which was released 2014.
Pacar won the "Best Supporting Actor" award at the Orlando Film Festival for his performance in Love Hurts.
Pacar is pursuing a music career. He released his own solo mini album "Moment of Time" on iTunes, and is in the band "Forever The Day" (formerly "Fairlene"), along with fellow Make it or Break it co-star Cody Longo.
"Forever The Day" released their first EP "Under The Afterglow" on August 16, 2010 and released a second part named "Letters of Letting Go" on February 13, 2012.
Pacar released a new solo album named "Give It Our Love" on March 11, 2013.
He currently lives in Los Angeles.
Filmography
Actor
-
America Is Sinking (post-production)
as
Dr. Chase Heibert
2022
The Rookie (TV Series)
as
Nestor
- Mother's Day (2022) - Nestor
2020
Beaus of Holly (TV Movie)
as
Jake
2018
Night Nurse (TV Movie)
as
David Rosen
2016
10 Year Reunion (TV Movie)
as
Shane Conley
2014
Bet on Red (Short)
as
Bobby
2013
Hot Mess (TV Movie)
as
Ben
2012
Playback
as
Julian Miller
2011
Zombie Apocalypse (TV Movie)
as
Julien
2011
Warehouse 13 (TV Series)
as
Dwayne Maddox
- Insatiable (2011) - Dwayne Maddox
2009
Make It or Break It (TV Series)
as
Damon Young
- To Thine Own Self Be True (2011) - Damon Young
- Requiem for a Dream (2011) - Damon Young
- Hungary Heart (2011) - Damon Young
- Life or Death (2011) - Damon Young
- Free People (2011) - Damon Young
- At the Edge of the Worlds (2010) - Damon Young
- If Only- (2010) - Damon Young
- All or Nothing (2010) - Damon Young
- Are We Family? (2010) - Damon Young
- The Only Thing We Have to Fear (2010) - Damon Young
- The Great Wall (2010) - Damon Young
- Save the Last Dance (2010) - Damon Young
- Loves Me, Loves Me Not (2010) - Damon Young
- California Girls (2010) - Damon Young
- The Eleventh Hour (2010) - Damon Young
- All That Glitters (2009) - Damon Young
- All's Fair in Love, War and Gymnastics (2009) - Damon Young
- Run, Emily, Run (2009) - Damon Young
- Between a Rock and a Hard Place (2009) - Damon Young
- Like Mother, Like Daughter, Like Supermodel (2009) - Damon Young
- Sunday, Bloody Sasha, Sunday (2009) - Damon Young
- Blowing Off Steam (2009) - Damon Young
2010
The Dead Undead
as
Travis
2009
Love Hurts
as
Justin Bingham
2009
Ghost Whisperer (TV Series)
as
Miles Maitland
- Stage Fright (2009) - Miles Maitland
2008
Front of the Class (TV Movie)
as
Jeff
2008
Eli Stone (TV Series)
as
Eli Age 19
- Pilot (2008) - Eli Age 19
2005
Flight 29 Down (TV Series)
as
Jackson
- The Hotel Tango: Part 4 (2007) - Jackson
- The Hotel Tango: Part 3 (2007) - Jackson
- The Hotel Tango: Part 2 (2007) - Jackson
- The Hotel Tango: Part 1 (2007) - Jackson
- See Ya (2007) - Jackson
- One Breath Away (2007) - Jackson
- Good Luck Abby (2007) - Jackson
- The Drift (2007) - Jackson
- Regrets (2007) - Jackson
- Home Sweet Home (2006) - Jackson
- Where There's Smoke (2006) - Jackson
- The Tide (2006) - Jackson
- The Uninvited (2006) - Jackson
- She Said, He Said, She Said (2006) - Jackson
- Groundbreaking (2006) - Jackson
- Look Who's Not Talking (2006) - Jackson
- Day 18 Chilloween (2006) - Jackson
- Scratch (2006) - Jackson
- Until Proven Guilty (2006) - Jackson
- Abby Normal (2006) - Jackson
- Eight Is Enough (2006) - Jackson
- Mazeathon (2006) - Jackson
- Survival of the Fittest (2005) - Jackson
- The Cry of the Wolf (2005) - Jackson
- The Pits (2005) - Jackson
- A Fish Story (2005) - Jackson
- Not a Drop to Drink (2005) - Jackson
- It's Lonely at the Top (2005) - Jackson
- The Quest for Fire (2005) - Jackson
- Arrival (2005) - Jackson
2007
Flight 29 Down: The Hotel Tango (TV Movie)
as
Jackson
2007
Crossing Jordan (TV Series)
as
Ben Kensith
- In Sickness & in Health (2007) - Ben Kensith
- Crazy Little Thing Called Love (2007) - (uncredited)
2007
CSI: Miami (TV Series)
as
Nathan Atherton
- Just Murdered (2007) - Nathan Atherton
2006
Cold Case (TV Series)
as
Dayton '95
- Rampage (2006) - Dayton '95
2005
Medium (TV Series)
as
Intoxicated Boy
- When Push Comes to Shove: Part 2 (2005) - Intoxicated Boy
2005
Now You See It... (TV Movie)
as
Danny Sinclair
2004
Combustion (TV Movie)
as
Jessie Daniels
2004
Little Black Book
as
Jamal (uncredited)
2004
George Lopez (TV Series)
as
Noah
- What George Doesn't Noah- (2004) - Noah
2003
American Dreams (TV Series)
as
Jimmy Francis
- Can't Hold On (2004) - Jimmy Francis
- The Long Goodbye (2003) - Jimmy Francis
- Change a Comin' (2003) - Jimmy Francis
- Life's Illusions (2003) - Jimmy Francis
- Crossing the Line (2003) - Jimmy Francis
2003
Tru Calling (TV Series)
as
Adam Whitman
- Star Crossed (2003) - Adam Whitman
2003
The Brothers Garcia (TV Series)
as
Rush Bauer
- Moving on Up (2003) - Rush Bauer
2002
Boston Public (TV Series)
as
Boone
- Chapter Fifty-Seven (2003) - Boone
- Chapter Fifty-Five (2003) - Boone
- Chapter Forty-Nine (2002) - Boone
2002
Judging Amy (TV Series)
as
Jason Christopher
- Can They Do That with Vegetables? (2002) - Jason Christopher
Soundtrack
2017
Love Exclusively (writer: "One Last Wish")
2012
Playback (writer: "Forever and a Day", "Under the Twilight")
-
Warehouse 13 (TV Series) (performer - 1 episode, 2011) (writer - 1 episode, 2011)
- Insatiable (2011) - (performer: "Unfold" - uncredited) / (writer: "Unfold" - uncredited)
Director
-
Forever the day: Hold On (Video short)
Composer
-
Forever the day: Hold On (Video short)
Editor
-
Forever the day: Hold On (Video short)
Self
2006
The Reichen Show (TV Series)
as
Self - Guest
- Episode dated 4 May 2006 (2006) - Self - Guest
2005
The Making of 'Purgatory House' (Video documentary)
as
Self
References
Johnny Pacar Wikipedia
(Text) CC BY-SA