Chef Johnny Hernandez (born November 13, 1968) is a Latino chef and graduate from the Culinary Institute of America-Hyde Park in New York. He founded True Flavors Culinary Concepts, San Antonio's premier catering company, in 1994. He is also the founder of La Gloria, The Fruteria-Botanero and El Machito. He appeared on Top Chef Season 9 as the guest judge for Episode 3: Quinceañera. as well as Season 10 of Simply Ming, and Season 3 of Man Fire Food.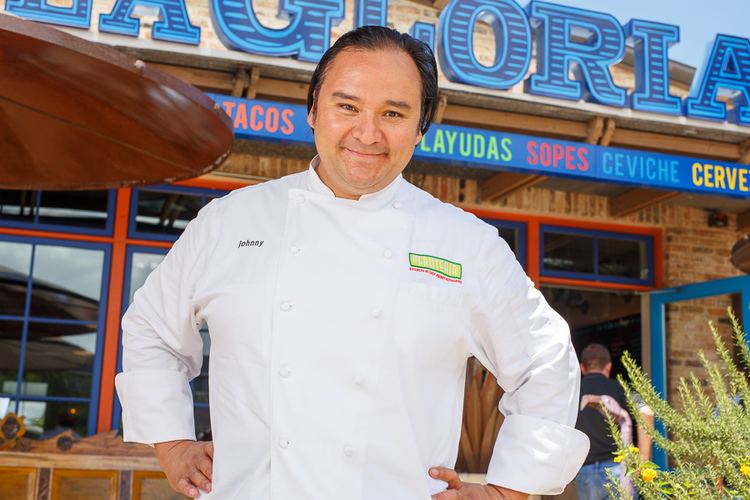 Chef Johnny Hernandez's passion for food began at the early age of five in his father's restaurant and in his Westside San Antonio neighborhood. Encouraged by his father to become a chef, Chef Johnny attended the prestigious Culinary Institute of America in New York. His early career took him to some of the most exclusive resorts in the country, including the Mirage Hotel & Casino in Las Vegas, Nevada, and the Four Seasons Biltmore in Santa Barbara, California.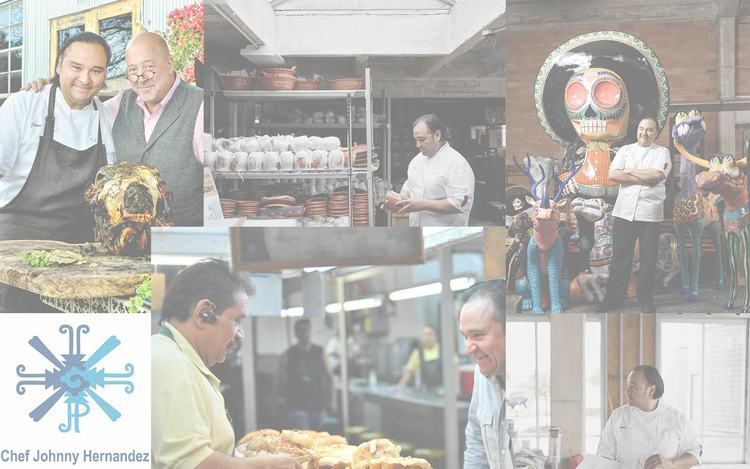 It was his entrepreneurial spirit and love for his culture that led Chef Johnny to return to San Antonio. In 1994, he opened True Flavors Catering and quickly built a reputation as a rising star in the culinary scene. Since its inception, True Flavors has notably grown to be one of San Antonio's most regarded caterers, receiving the 2006 Operator of the Year award and being a two-time recipient of the National Association of Catering Executives' Caterer of the Year. As success continued, Chef Johnny expanded his endeavors, starting the popular seasonal MesAlegre Chef's Table at the Pearl Farmers Market—a hot-ticket among food and sustainability enthusiasts alike.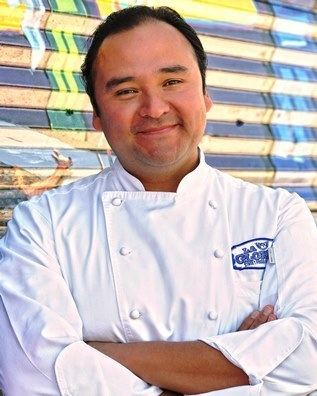 Throughout his career, Chef Johnny has been inspired by Mexico and the cultural nuances of each region's art, agricultural, and most importantly, street food. The food and traditions he has embraced have shaped his vision to create authentic and accessible interior Mexican street food for American diners. His latest venture, La Gloria, situated on the grounds of the Historic Pearl Brewery, is that vision realized. Recently named Best New Restaurant by Express-News readers, La Gloria has been recognized many times over for its unique concept and unparalleled dishes by local and national media, including San Antonio Magazine, Siempre Hombre, Texas Monthly, Travel and Leisure, and Bon Appetit.
For Chef Johnny, mentoring young Hispanic aspiring chefs and giving back through extensive involvement in numerous community, non-profit, and professional organizations ranks among his most rewarding experiences. Chef Johnny created the Paella Challenge, an annual fundraising event that raised over $55,000 for scholarships this year. In addition, Chef Johnny was selected as the national spokesman for McCormick Spices, recently touring the country with the spice brand on their Asando Sabroso campaign.
Chef Johnny has received a number of recognitions for his culinary accomplishments, including the title of "Celebrated Chef" and has worked as spokesperson for the National Pork Board. Most recently, he has been named one of the Top 5 Latino Chefs in the country. Appointed by the Mayor to serve as a commissioner for the San Antonio Convention and Visitors Bureau and by the president of the Culinary Institute of America to serve as an alum on their advisory council, Chef Johnny strives to nurture young "culinarians" through mentorship and serving as a leader in his industry, as well as a positive role model in his community.
Chef Johnny Hernandez is changing the way diners taste, experience, and think about Mexican food. Innovative, deeply rooted in culinary traditions, and inspired by his extensive travels throughout Mexico, Chef Hernandez has brought authentic Mexican street food to San Antonio with his culinary destination, La Gloria.
La Gloria was created to celebrate the rich and delicious street foods of interior Mexico. Opened in May 2010, La Gloria is situated on the grounds of the historic Pearl Brewery. The menu is filled with the heavenly flavors ordinarily found only among the street vendors, taquerías, and kitchens of interior Mexico. Devotion to authenticity goes beyond the menu and is reflected in every facet of La Gloria, from the stunning copper grill hand-crafted by Mexican artisans, to the unique angeles sopladores y voladores - flying and blowing angels that welcome diners and blow away evil spirits.
Since its inception, La Gloria has received a multitude of rave reviews, media mentions, awards, and recognition, including –
"Best New Restaurant" - Reader's Choice by San Antonio Express-News, June 2011
"Best New Restaurant" by San Antonio Magazine, April 2011
"Where to Eat in San Antonio" by Travel & Leisure, March 2011
"Where to Eat Now 2011" by Texas Monthly, February 2011
"Weekend Getaway Destination in San Antonio" by Southern Living, November 2010
"Pat's Pick" Feature in Texas Monthly, July 2010
From tacos al pastor in Mexico City and tlayudas in Oaxaca to Pescado Zarandeado from the streets of Nayarit, Mexico's street foods are as unique and colorful as its traditions, culture, and people. When guests come to enjoy La Gloria's food and drinks, they soon realize no hace falta morir para llegar a la Gloria ("You don't have to die to go to Heaven"). A second location was opened in 2012 at the San Antonio International Airport.
Chef Hernandez built upon the unique dining experience created at La Gloria with his next venture, Casa Hernán. The special events venue opened in 2012 in the heart of downtown San Antonio. Designed to evoke the grandeur of historic haciendas of Mérida, Mexico, Casa Hernán, plays host to private events and culinary special events, such as the chef's celebrated Barbacoa brunch and has been featured in Saveur, Martha Stewart Magazine and Emmy nominated program, Simply Ming.
His next venture, The Fruteria-Botanero by Chef Johnny Hernandez opened in late 2012, in San Antonio's historic Southtown neighborhood. Inspired by the traditional fruit stands of Mexico, the unique eatery is a new take on the Mexican botanero- a casual place people gather to enjoy tapas- style Mexican appetizers and cocktails. The menu is crafted to highlight the fresh and vibrant flavors of locally sourced, seasonal frutas and verduras and features lighter fare such as hand squeezed licuados (juices), savory tortas, delicate tostadas, and cocktails handcrafted of seasonal fruit and premium Mexican spirits. The Fruteria quickly gained notoriety for its fresh take on interior Mexican cuisine and in 2013 opened its second location at Bush International airport in Houston.
In March 2014, Chef Hernandez opened his third dining concept, El Machito, located in the former Alamo Cement Company building in San Antonio's Quarry Market. A celebration of all things meat, El Machito specializes in mesquite grilled meats prepared in the style of the carne asadas of northern Mexico and the campestre style of Guadalajara. Specialties include grilled heritage pork, hand- made Mexican sausages and the chef's signature dish—locally sourced cabrito asado. Meats are prepared on an open hand-crafted asadero (grill), which serves as the focal point of the casually elegant space. Diners can enjoy traditional Mexican side dishes and garnishes, along a full service bar that boasts the most extensive selection of Mexican wines in the US. 2014 also saw the opening of Hernandez's molino, Tortilleria La Gloria which utilizes traditional, old world methods to produce freshly made corn products for each of his establishments, as well as other San Antonio area restaurants.