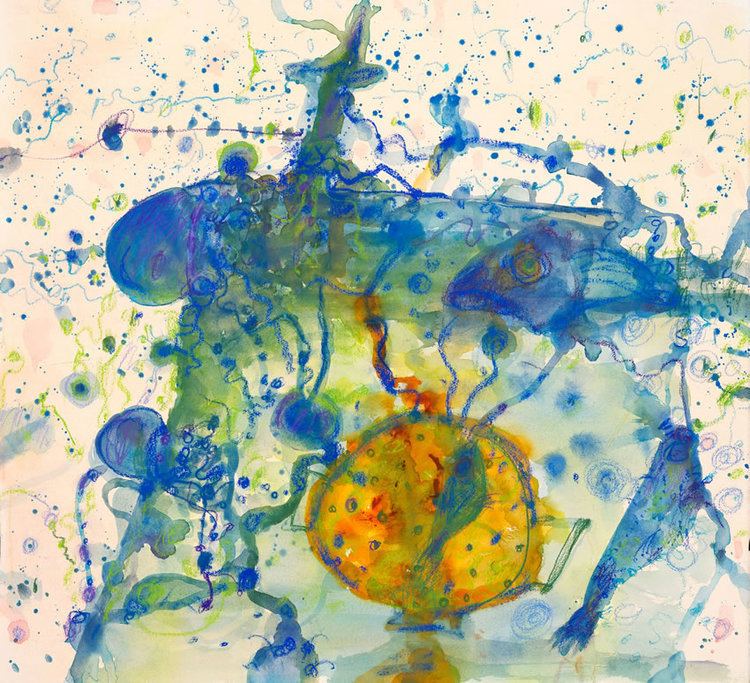 John Olsen was born in Newcastle on 21 January 1928. He moved to Bondi Beach with his family in 1935 and began a lifelong fascination with Sydney Harbour. He attended St Joseph's College, Hunters Hill. After leaving school in 1943, he went to the Datillo Rubbo Art School in 1947 and from 1950 to 1953 studied at the Julian Ashton School in Sydney, and Auburn School from 1950 to 1956. In 1957, a Sydney art critic raised funds for John Olsen to go to England and paint. He studied printmaking in Paris in 1957, followed by two years in Spain. Olsen returned to Sydney in 1960. He wanted to represent Australian culture in such a way that the world would see the diversity in the changing outback seasons.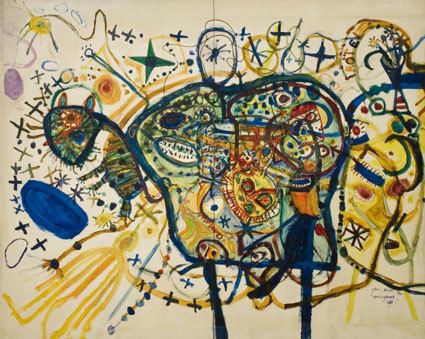 In 1968, Olsen set up and ran the Bakery Art School and in 1970, he was commissioned by the Sir William Dobell Art Foundation to paint a large mural entitled, 'Salute to Five Bells', which was inspired by Kenneth Slessor's poem and completed in 1973. Olsen's work has been marked by a deep engagement with the Australian landscape and he has lived for long periods in different parts of the country and travelled widely in it. He has served on the boards of the Art Gallery of New South Wales and the National Art Gallery.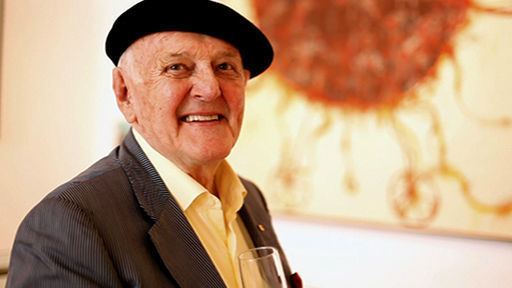 His artworks include the Lake Eyre series and more recent works, such as Golden Summer and the Clarendon'. One of Olsen's most successful murals, Salute to Five Bells, is currently in the Sydney Opera House. Although he has been labelled as an abstract artist, Olsen rejects this label, stating, "I have never painted an abstract painting in my life". He describes his work as "an exploration of the totality of landscape". Olsen published his diaries, under the title 'Drawn From Life', in 1997. Olsen's book My Salute to Five Bells which contains the artist's thoughts, diary entries and his original drawing for the work, was published by the National Library of Australiain 2015.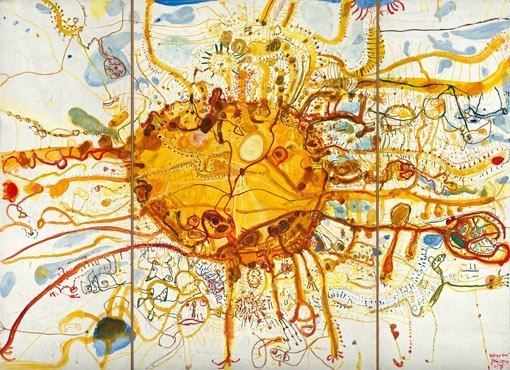 Olsen is well known for his paintings of frogs and for including frogs in many of his works. In 2013, he began work on his largest painting since Salute to Five Bells. Eight metres by six metres wide, on eight panels, The King Sun was hung in Collins Square in the Melbourne Docklands. The work depicts a brilliant Australian sun (including three frogs). Olsen and his work on the mural are the subject of 2014 documentary The King Sun, directed by New Zealander Tony Williams.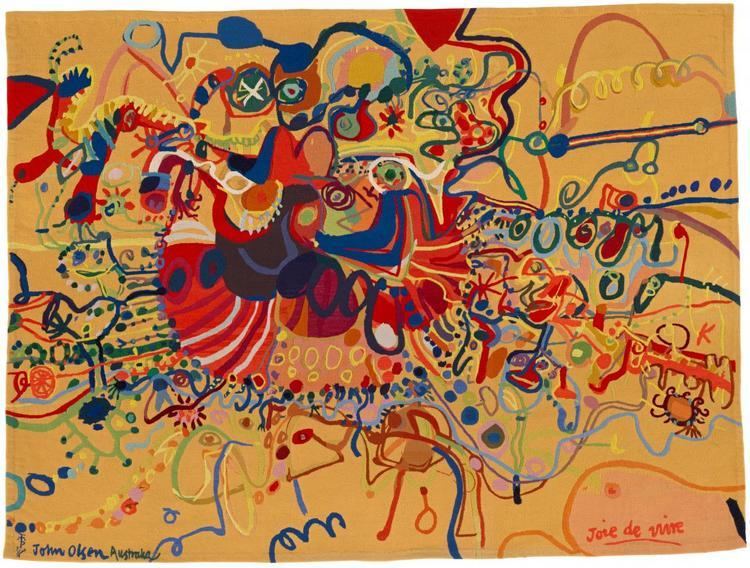 In Australia's New Year's Honours of 1977, Olsen was appointed an Officer of the Order of the British Empire, in 1993 he was awarded an Australian Creative Fellowship and in the Australia Day Honours of 2001 he was appointed an Officer of the Order of Australia. He was awarded the Centenary Medal on 1 January 2001. He was also awarded the Wynne Prize in both 1969 and 1985.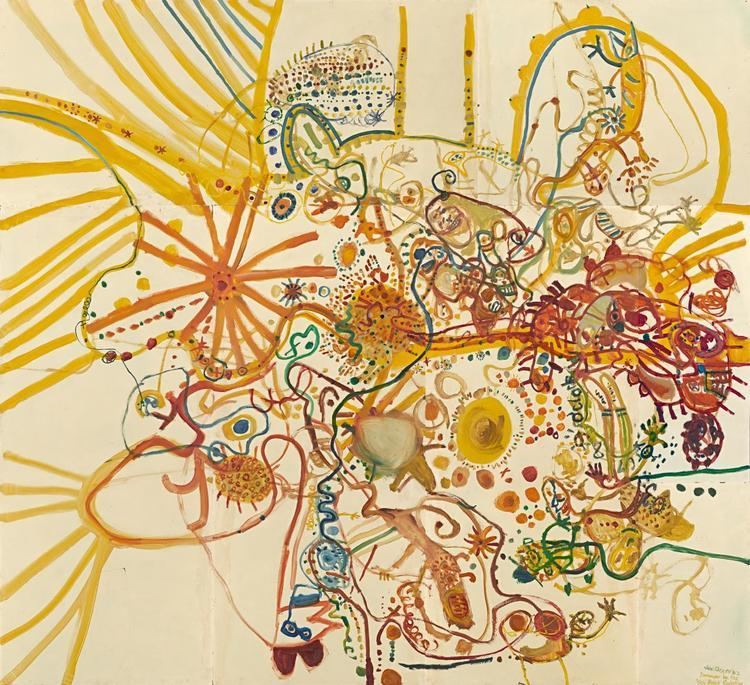 He won the 2005 Archibald Prize for his portrait Self portrait Janus Faced.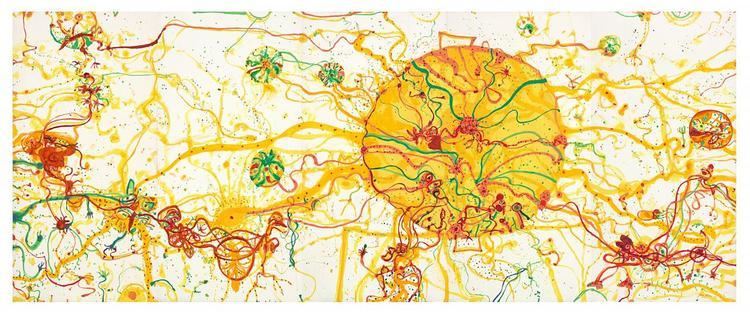 Olsen has described his approach to painting as "taking the line for a holiday:" He says: It's really an interrogatory line, you know: I'm asking a question. The line says 'Move me this way,' and I say, 'Yes? Really? Okay. If you want to go this way, okay.' " He waves his hand gently. "Then it says, 'No, little bit that way.' 'All right, I'll move you that way.' 'No.' 'All right, all right. We'll participate.' "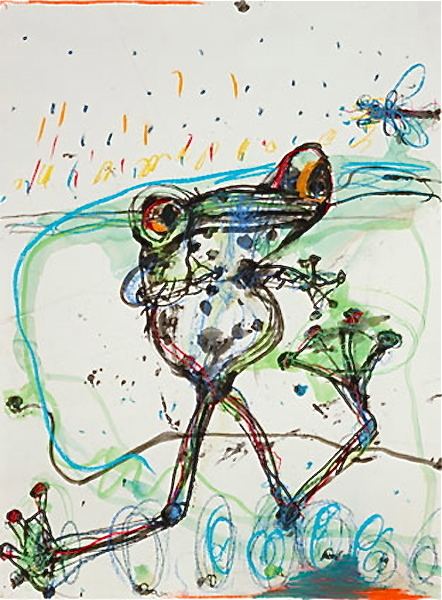 Olsen lives near Bowral, New South Wales. His son Tim is a gallery owner in Sydney and his daughter Louise designs jewellery. Daughter Jane Olsen (with first wife Mary Flower), died in 2009.