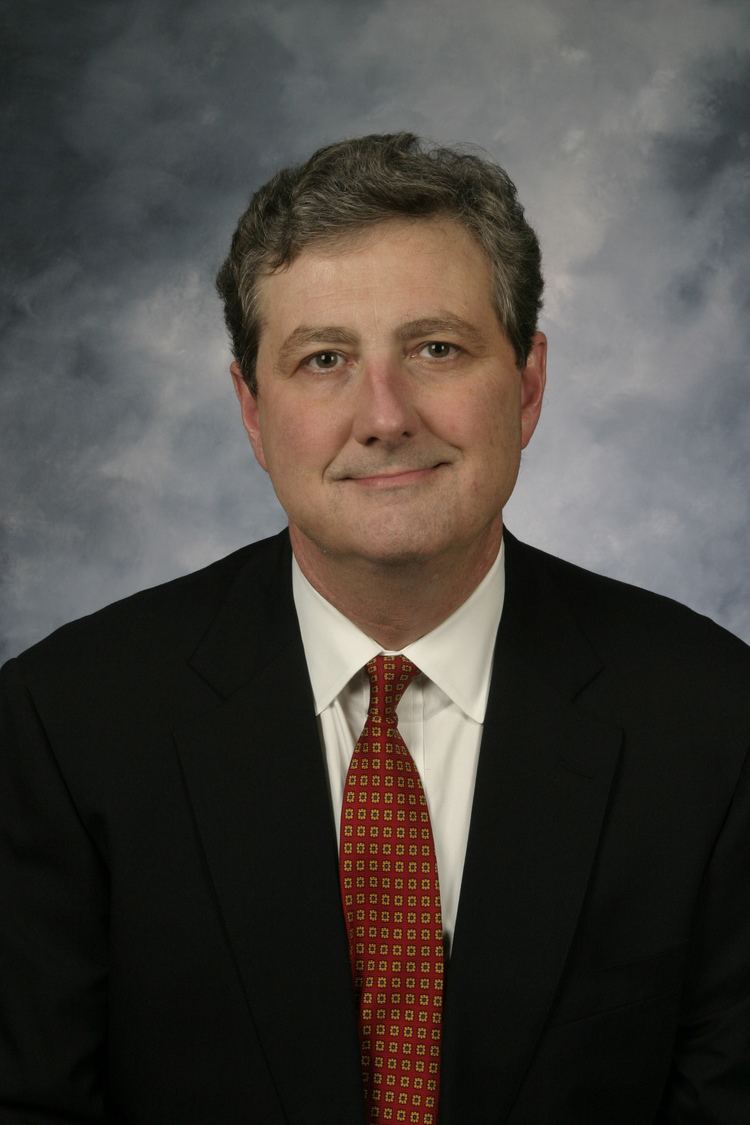 Born in Centreville, Mississippi, Kennedy was raised in Zachary in East Baton Rouge Parish. He graduated in 1969 from Zachary High School. He finished magna cum laude in 1973 from Vanderbilt University in Nashville, Tennessee, with a degree in Political Science, Philosophy, and Economics.
At Vanderbilt, he was elected president of his senior class and named to Phi Beta Kappa. After Vanderbilt, Kennedy received a J.D. degree in 1977 from the University of Virginia School of Law in Charlottesville, Virginia. At the University of Virginia School of Law, he was editor of the Virginia Law Review and was elected to the Order of the Coif.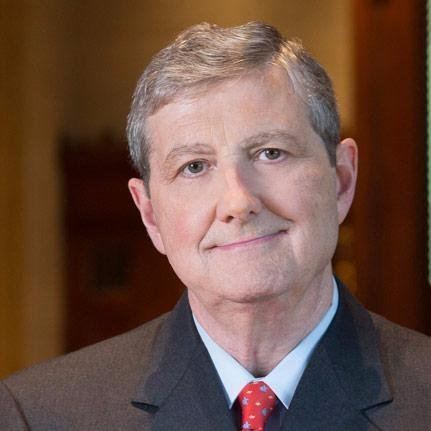 In 1979, he earned a Bachelor of Civil Law degree with first class honours from Magdalen College, Oxford in England.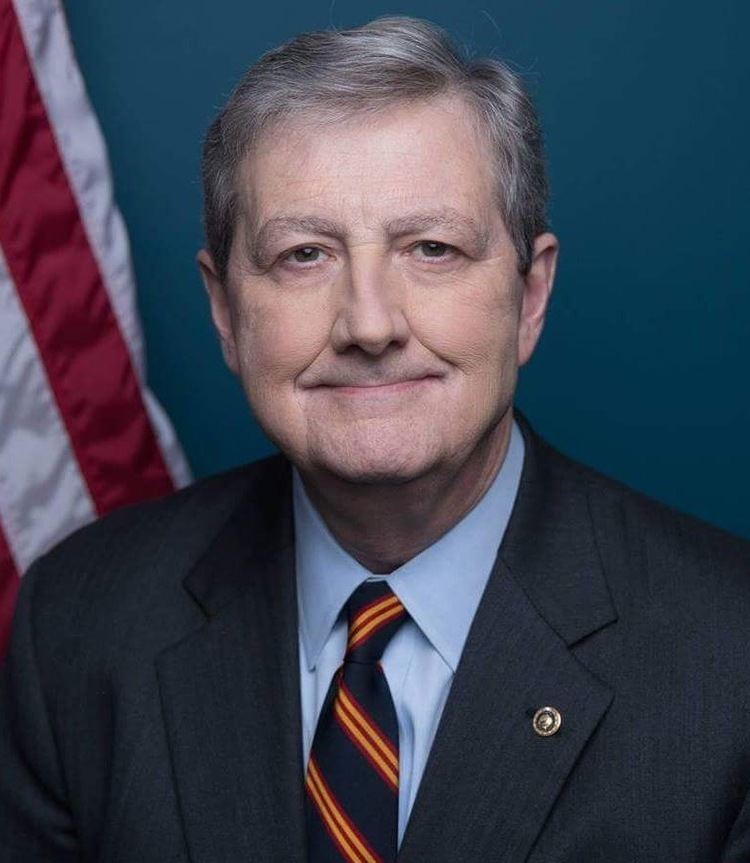 Prior to entering politics, Kennedy practiced law at the New Orleans and Baton Rouge firm of Chaffe McCall. Before he took office as state treasurer, Kennedy was the secretary of the Department of Revenue and was a legal counselor and secretary for then Governor Buddy Roemer.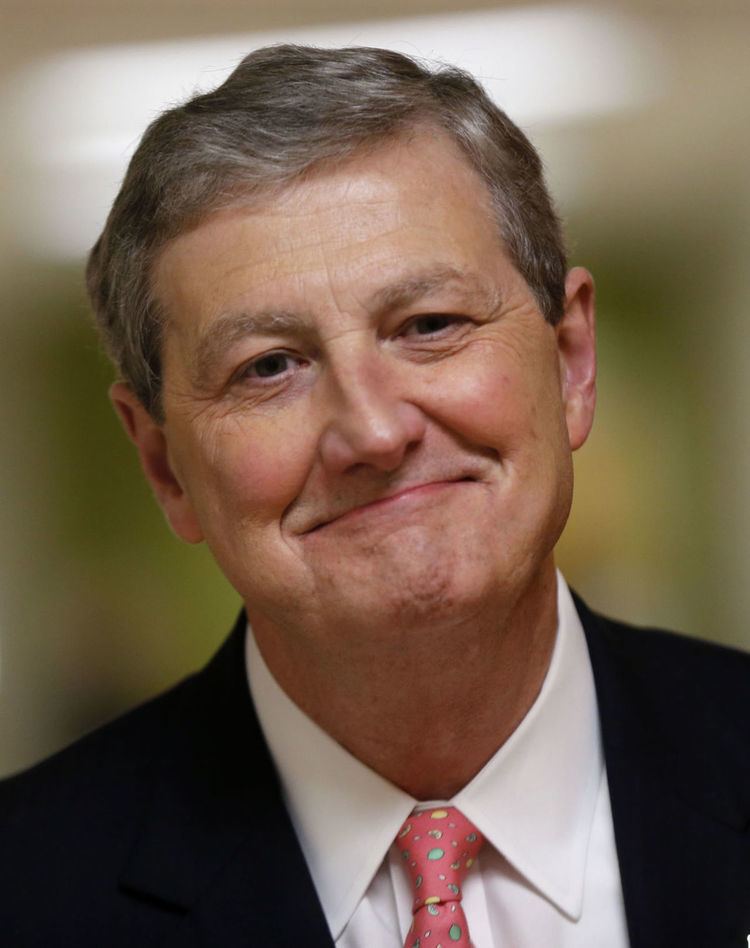 Along with being state treasurer, he has been an adjunct professor at the Paul M. Hebert Law Center in Baton Rouge.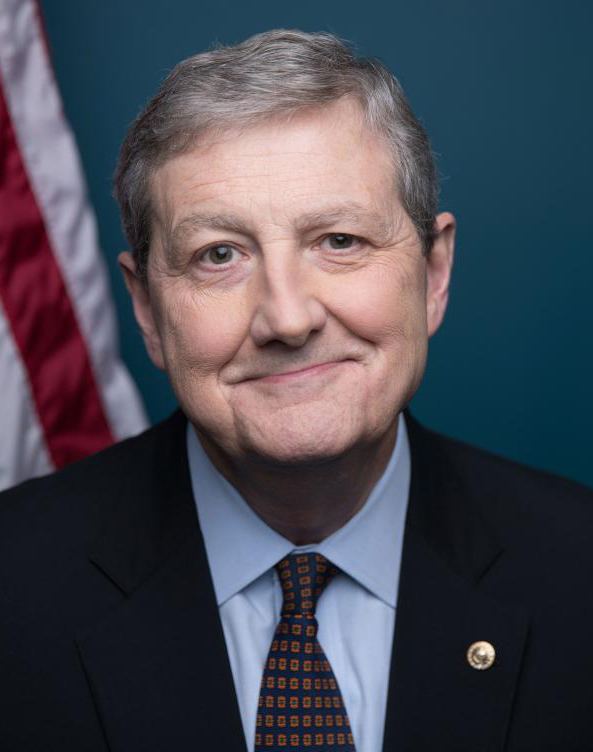 In 1988, Kennedy became special counsel to then Governor Roemer. In 1991, he was appointed cabinet secretary and served in that post until 1992. In 1991, he was an unsuccessful Democratic candidate for state attorney general to succeed the retiring William J. Guste.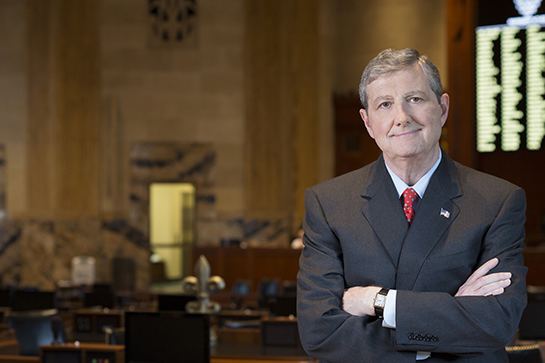 Following his first stint in state government, Kennedy returned to the private practice of law until 1996. That same year, he was appointed Secretary of the state Department of Revenue in the cabinet of Republican Governor Mike Foster.
Kennedy left the Foster administration when he was elected state treasurer in 1999, having unseated the incumbent Democrat Kenneth "Ken" Duncan, 621,796 (55.6 percent) to 497,319 (44.4 percent). Kennedy was reelected as treasurer without opposition in 2003.
In 2004 he was an unsuccessful Democratic candidate for the United States Senate. He ran a distant third in Louisiana's unique nonpartisan blanket primary, losing to the outright winner, Republican U.S. Representative David Vitter.
After being courted by the Republican Party for months, Kennedy announced in a letter to his constituents that he was leaving the Democratic Party and joining the Republicans, effective August 27, 2007. In his letter, he announced that he would run again for state treasurer.
In 2008, Kennedy ran again for the United States Senate, this time as a Republican, against incumbent Democratic Senator Mary Landrieu. He lost 52.1 to 45.7 percent though the unsuccessful Republican presidential nominee John McCain defeated Barack Obama in Louisiana.
During the state treasurer's term to which he was elected in 2007, Kennedy devised twenty-four points by which the state could save money.
Jindal said Kennedy could "streamline" his own department. Many ideas that Kennedy had suggested were originally proposals that came from the Louisiana Commission for Streamlining Government, on which the treasurer was a member.
In the 2016 presidential election, Kennedy supported Donald Trump. Trump, as president-elect, subsequently campaigned for Kennedy the day before the runoff election with Foster Campbell.
In 2004, Kennedy campaigned for the United States Senate seat held by John Breaux, who retired from elected office. Kennedy ran as a Democrat in the state's jungle primary but lost to Republican David Vitter and Democrat Chris John. Vitter defeated John to win the seat in the general election. In 2008, Kennedy again ran for the United States Senate, this time as a Republican but lost to incumbent Democratic Senator Mary Landrieu.
On January 26, 2016, Kennedy announced that he would run for the U.S. Senate for a third time. In seeking to succeed the retiring David Vitter, he faced more than twenty opponents, many politically unknown. Vitter announced his retirement from the Senate in 2015 after losing a bid for governor to the Democrat John Bel Edwards. Kennedy, who had supported Vitter for governor the previous year, led the field of candidates and then faced the Democrat Foster Campbell in a runoff contest on December 10. Kennedy prevailed, 536,204 (61 percent) to 347,813 (39 percent). Kennedy lost the largest populated parishes of Orleans and East Baton Rouge Parish, in which he had been reared, but he was a runaway winner in Campbell's home parish of Bossier.
Kennedy was sworn in as Louisiana's junior U.S. Senator on January 3, 2017.
Kennedy's senatorial campaign was endorsed by the U.S. Chamber of Commerce, the National Federation of Independent Business, the National Rifle Association, the National Right to Life Committee, the American Conservative Union, Vice President Mike Pence and President Donald Trump.
In June 2017, Kennedy grilled Education Secretary Betsy DeVos in a hearing before the Appropriations subcommittee on Labor, Health and Human Service, Education and Related Agencies. In the exchange, he contrasted the lack of school choice available for younger pupils in many rural areas of the country to the widespread brands of mayonnaise available on the grocery store shelf. "Now I can go down to my overpriced Capitol Hill grocery this afternoon and choose among about six different types of mayonnaise. How come I can't do that for my kid," Kennedy said. The remark attracted national attention. DeVos replied that the Trump administration budget proposal would give parents and students more power and opportunity so that American education could again become "the envy of the world."
Committee on Appropriations
Subcommittee on Commerce, Justice, Science, and Related Agencies
Subcommittee on Energy and Water Development
Subcommittee on Homeland Security
Subcommittee on Labor, Health and Human Services, Education, and Related Agencies
Subcommittee on the Legislative Branch
Committee on Banking, Housing, and Urban Affairs
Subcommittee on Economic Policy
Subcommittee on Housing, Transportation, and Community Development
Subcommittee on Financial Institutions and Consumer Protection
Committee on the Budget
Committee on the Judiciary
Subcommittee on Crime and Terrorism
Subcommittee on Border Security and Immigration
Subcommittee on Oversight, Agency Action, Federal Rights and Federal Courts
Subcommittee on Privacy, Technology and the Law
Committee on Small Business and Entrepreneurship
Kennedy resides in Madisonville in St. Tammany Parish outside New Orleans with his wife, Becky, and son, Preston. He attends North Cross United Methodist Church in Madisonville. He is unrelated to the Kennedy family of Massachusetts.