John Hejduk





Architect






July 3, 2000, Riverdale, New York City, New York, United States




Cooper Union, Harvard Graduate School of Design




Mask of Medusa, Education of An Architect, Such places as memory, Architectures in love, Lines




Alberto Perez‑Gomez, Ulrich Franzen, Philip Johnson, Rafael Moneo
John Quentin Hejduk (19 July 1929 – 3 July 2000) was an American architect, artist and educator of Czech origin who spent much of his life in New York City, United States. Hejduk is noted for having had a profound interest in the fundamental issues of shape, organization, representation, and reciprocity.
Hejduk studied at the Cooper Union School of Art and Architecture, the University of Cincinnati, and the Harvard Graduate School of Design. He worked in several offices in New York including that of I. M. Pei and Partners and the office of A.M. Kinney and Associates. He established his own practice in New York City in 1965.
Hejduk was Professor of Architecture at The Cooper Union for the Advancement of Science and Art, School of Architecture from 1964 to 2000 and Dean of the School of Architecture from 1975 to 2000. His arrival including the cooperation of many other influential professors (including Raimund Abraham, Ricardo Scofidio, Peter Eisenman, Charles Gwathmey, Diana Agrest, Diane Lewis, Elizabeth Diller, David Shapiro, Don Wall and many others) transformed the practice and critical thought of architecture in ways that might be compared to Ludwig Mies Van Der Rohe's transformation of the Armour Institute into the Illinois Institute of Technology.
His early work and curriculum grew from a set of exercises exploring cubes, grids, and frames, through an examination of square grids placed within diagonal containers set against an occasional curving wall, towards a series of experiments with flat planes and curved masses in various combinations and colors. To aid his research he was awarded a grant from the Graham Foundation in 1967. Eventually, John Hejduk's "hard-line" modernist space-making exercises, heavily influenced by Frank Lloyd Wright and Ludwig Mies Van Der Rohe, moved away from his interests in favor of free-hand "figure/objects" influenced by mythology and spirituality, clearly expressing the nature of his poetry. The relationship between Hejduk's shape/objects and their surroundings is a controversial subject, raising questions similar to those raised by the early houses of Peter Eisenman.
Hejduk is associated with several schools, including the New York Five (with architects Peter Eisenman, Richard Meier, Michael Graves, and Charles Gwathmey) whose early works are described in Five Architects (1973), and the Texas Rangers, a group of innovative architects and professors at the Texas School of Architecture, Austin, whose other well-known participants include Colin Rowe and Werner Seligmann.
Contemporary theorists, researchers, and academics publishing work and research by and about John Hejduk include K. Michael Hays, Mark Linder, R.E. Somol, Anthony Vidler and Renata Hejduk.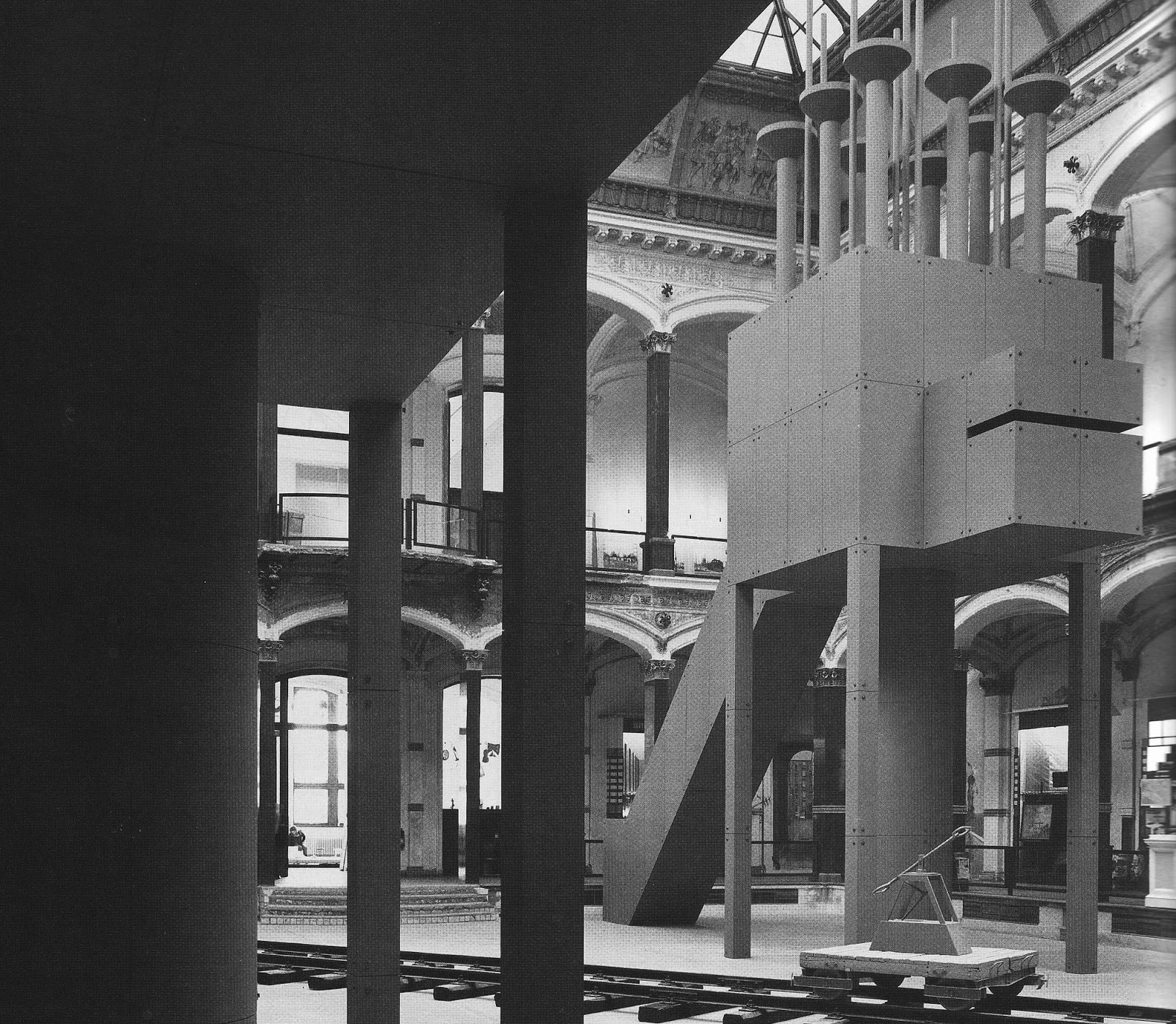 A large portion of his work is archived at the Canadian Centre for Architecture in Montreal.
House For a Musician (1983)
House of the Suicide and House of the Mother of the Suicide (Prague, monument installed 2016)
Kreuzberg Tower and Wings (Berlin, Allemagne, 1988)
Tegel Housing (Berlin, 1988)
House of the Quadruplets / House for two Brothers (Berlin, Tegel, 1988)
Gate House (Berlin, 1991) for the IBA 87
La Máscara de la Medusa (Buenos Aires, 1998)
Wall House II (Groningen, 2001)
Important buildings of John Hejduk
John Hejduk Wikipedia
Sponsored Links
Topics
Sponsored Links