John Mikael Holtz Elvesjö, born September 19, 1977, is a Swedish entrepreneur and inventor. Born Holtz, John Elvesjö took his mother's maiden name at the age of 18 when his father died.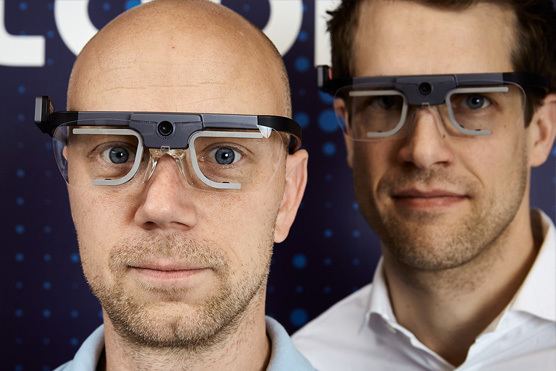 Elvesjö studied Engineering Physics at the Royal Institute of Technology in Stockholm. He founded his first company in 1999, Jenser Technology, which was a spin-off from the Institute of Surface Chemistry and based on his previous research there.
In 1995 Elvesjö was recruited by Henrik Eskilsson as the first employee of Trampolinspecialisten. Elvesjö, Henrik Eskilsson and Marten Skogö founded a new company in 2001 which was named Tobii Technology. Elvesjö is currently Chief Technical Officer and Executive Vice President at Tobii Technology.
1998 - 2010 Authored and co-authored 15 or more patents/applications and scientific publications
2000 Stockholms Stads Uppfinnarstipendium – First prize
2001 MiljöInnovationsPriset – First Prize with Mårten Skogö for a method of optimizing detergent dosage by measuring surface tension
2002 SKAPA Stipendiet – Grant of SEK 25,000
2005 Entrepreneur of the Year Award (ALMI)
2007 Ranked number three of "up comers 2007" (Sweden's men and women under 40 most likely to influence the future) by Shortcut magazine
2008 Honored as "IT-Renewer of the Year" by Chef magazine and Teliasonera