'''John D. Lambris''' (Ph.D) is the Dr. Ralph and Sallie Weaver Professor of Research Medicine in the Department of Pathology and Laboratory Medicine at the University of Pennsylvania. Using complement as a model system Dr. Lambris applies ideas and methods embodied in engineering, computer science, physics, chemistry, biomedicine, and other fields to study the structure and functions of the complement system.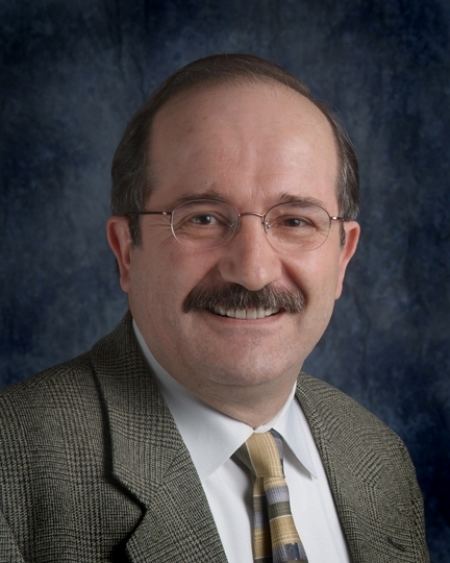 Dr. Lambris' laboratory was among the first to study the critical sites of complement component C3 responsible for its diverse functions and also to define its complex binding dynamics to various C3 natural ligands, viral proteins, complement receptors, and regulators. His laboratory contributed in the development of complement-based anti-inflammatory therapeutics through the discovery of the first small-size complement inhibitor, termed Compstatin, which has exhibited consistent efficacy for use in a series of in vivo trials and shows great promise for the use in the clinic. His subsequent efforts to develop more potent compstatin analogues have laid the development of a novel platform for peptide-based drug design, integrating both rational and in silico approaches. In as series of elegant in vivo studies the Lambris lab. established an unprecedented association of complement components with non-inflammatory pathways by demonstrating the involvement of complement in the developmental processes, including liver and limb regeneration, hematopoietic development and stem cell engraftment. Dr. Lambris has also contributed in the field of evolutionary immunology by identifying multiple complement genes in fish and the mechanism by which they expand immune recognition and develop a versatile innate immune system to compensate for their weak adaptive immune repertoire.
Dr. Lambris has published over 400 papers in peer-reviewed journals and is the editor of several books and special journal issues. He has delivered invited lectures and served as a session chairperson at various national and international scientific conferences, organized workshops, and group discussion sessions. Dr. Lambris is the Founder and Executive Director of Aegean Conferences, an independent, nonprofit, educational organization and of Amyndas Pharmaceuticals, a company developing complement therapeutics. He also serves as an Editorial Board Member of several peer-reviewed journals, and has served as the President of the International Complement Society.
Dr. Lambris has received more than $50 million research funding from various institutions and agencies including the National Institute of Health (NIH), National Science Foundation (NSF), American Cancer Society, European Molecular Biology Organization (EMBO), and the European Union.
On January 25, 2013 Lambris received an honorary doctorate from the Faculty of Medicine at Uppsala University, Sweden.