John Brevard is an American designer. Brevard applies his background in architecture and multidisciplinary arts to create designs that are both visually appealing and conceptually rich. Inspired by principles of natural order, each creation is symbolic of the inseparable relationship of the part to the whole. From an early age, Brevard has been fascinated by the life cycle and mystical experiences as they relate to proportions and patterns found in nature and theoretical sciences, namely sacred geometry.
Contents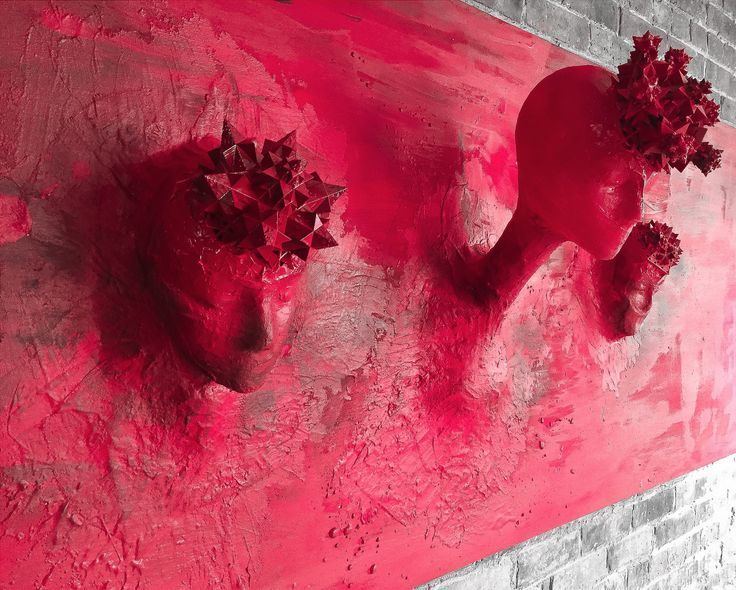 Early life and education
As a child, Brevard was drawn to nature, design, and the arts. At the age of 14, John Brevard contracted encephalitis and meningitis leading to a near death experience. This left him in a coma for several weeks, and was followed by seizures and flat-line experiences. He lost all his memory prior to the coma, and to this day claims this experience to be a catalyst for his design philosophy and work ethic. After this experience, he started questioning the nature of human existence and looked at art and design as an outlet for self-expression. After graduating with degrees in architecture and design, Brevard created designs and artwork to express these experiences.
Career
In August 2010, Brevard opened a pop-up showroom in the Wynwood arts district in Miami, Florida, showcasing his custom art and sculptures. The showroom was listed "Best of Miami" in 2010 by the Miami New Times.
In November 2012, Brevard opened his second pop-up showroom in Miami's Design District, where he launched his first luxury jewelry line. In 2013, Brevard designed his first women's line of shoes, which have been sold to private clients as one-of-a-kind creations, and will be available to the wider market in 2015.
He opened his first permanent, appointment-only showroom and atelier in Coral Gables in 2013.
In July 2015, Brevard opened his first flagship store in New York and was inducted into the Council of Fashion Designers of America (CFDA).
While the brand emerged with sculpture, art, furniture, and jewelry design collections, it now also includes handbags, accessories, and shoes. In 2015, Brevard launched the Thoscene customization platform. By utilizing parametric modeling software and astrological algorithms, customers can order one of a kind jewelry and accessories pieces that are based on personal inputs such as time, date and location of birth. Thoscene exists for customers and retailers to connect more deeply and have a truly personal virtual experience by tapping into the spirit of design oriented users. Brevard's designs are expressed in six series, Fabri, Orthofract, Verahedra, Morphogen, and Spherical are based on natural geometries and phenomenology. Their combined forms coalesce into Singularity, whose theme reflects the unity of past, presence, and future. Brevard currently lives between Miami and New York City.
Family
Brevard's grandfather was Governor Leroy Collins. His grandmother, Mary Call Darby Collins, was an American historic preservationist and was often called Florida's First Lady.
References
John Brevard Wikipedia
(Text) CC BY-SA