John Colin Askey (born 4 November 1964) is an English former professional footballer who is the manager of National League club Macclesfield Town. He is the son of former Port Vale player Colin Askey.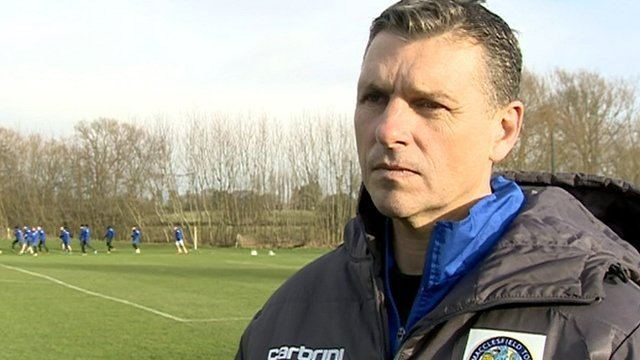 He had a 19-year playing career at Macclesfield Town, from 1984 to 2003, and was voted the club's PFA Fans' Favourites and cult hero. During this time the club spent six seasons in the Football League and won the Northern Premier League title in 1986–87, the Conference title in 1994–95 and 1996–97, and promotion out of the Third Division in 1997–98. Town also won the Northern Premier League Challenge Cup, Northern Premier League President's Cup, and Conference League Cup.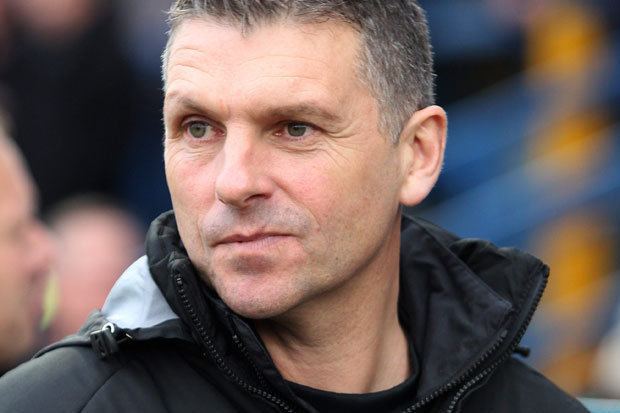 He stayed on at Macclesfield Town as a coach after retiring as a player in 2003, and was appointed as manager in October 2003. He was replaced as manager in April 2004, but stayed on at the club as a coach, before he was appointed as manager for a second time in April 2013. He coached Macclesfield to the 2017 FA Trophy Final, where they were beaten by York City.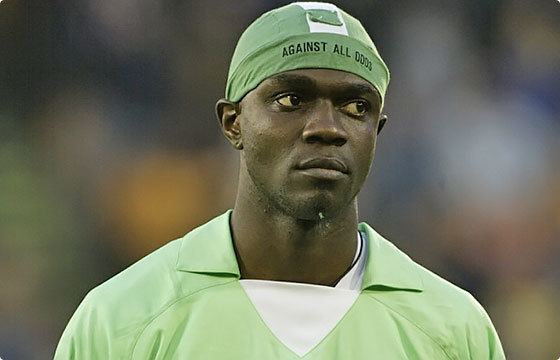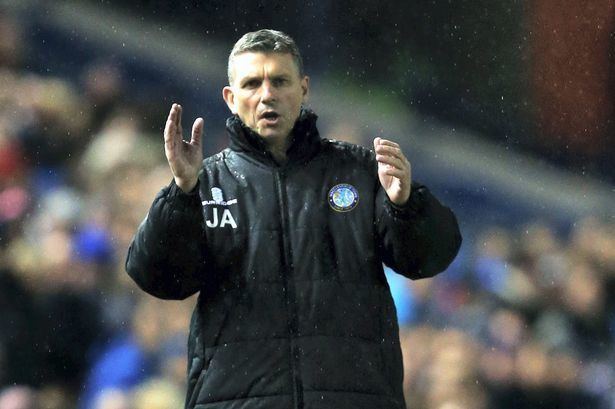 Askey was a youth player at Port Vale, but despite winning the club's Young Player of the Year award in 1982, he was never handed a first team debut. He first joined Macclesfield Town from Milton United in 1984, alongside his brother Bob, to fill a gap when the club were short of players. He scored 14 league goals in the 1990–91 campaign. He remained as a player throughout the club's Northern Premier League title win in 1986–87 and subsequent promotion to the Conference. The successful times continued and John played a part in consolidation in the Conference, including a testimonial season in 1994 which featured a game against Manchester United. He helped Sammy McIlroy's "Silkmen" to win the Conference title in 1994–95. The club were denied promotion that season, but Askey managed to add to his medal collection with a second Conference title two years later. Injury kept John out of the FA Trophy final win in 1996.
He became a full-time professional following the club's promotion to the Football League and continued as a regular part of the side who were promoted immediately to what was then known as the Second Division. He scored 15 goals in 45 appearances in the 1999–2000 season. His final match for the club came on the last day of the 2002–03 season against Rochdale.
Askey worked at Macclesfield Town as assistant manager to David Moss until Moss sacked in October 2003 with the club in 20th-position in the Third Division, at which point the club appointed Askey as his replacement. His management career started well with a 2–2 draw at Hull City, a 3–0 FA Cup win over Boston United, a 4–0 victory over Huddersfield Town, and a 4–1 win at Kidderminster Harriers. But results began to slide and one win in his final 13 matches prompted the club to look for a replacement. Askey was demoted to assistant manager to new boss Brian Horton in early April, and Horton managed to steer the club out of the Third Division relegation zone.
Askey stayed on as assistant manager, and with the arrival of Paul Ince moved on to work as youth team manager. He was again given charge of the first team when manager Stephen King was sacked after a 3–1 defeat by Grimsby Town on 3 April 2013. His appointment was made into a permanent one two months later despite him losing four of his initial five games in charge. He took the club to the Third Round of the FA Cup and 15th in the Conference Premier in the 2013–14 season, and was given a 12-month rolling contract in the summer, though budget cutbacks meant that he lost the services of assistant manager Efe Sodje. Named as Conference Manager of the Month award for January 2015 after his team recorded three victories, he led the club to a sixth-place finish in 2014–15, finishing just one point outside of the play-offs, and signed a new extended contract in the summer. He led the club to a tenth-place finish in 2015–16. His Macclesfield side beat League One club Walsall in the First Round of the FA Cup in 2016–17, becoming the only non-league side to beat an English Football League side in the opening round that season; Askey said "it is massive as it means we can pay the VAT bill this week". Macclesfield finished the season in ninth place and also reached the 2017 FA Trophy Final at Wembley Stadium, where they were beaten 3–2 by York City.
As of match played 29 April 2017
Macclesfield Town
Northern Premier League champion: 1986–87
Northern Premier League runner-up: 1984–85
Northern Premier League Challenge Cup winner: 1987
Northern Premier League President's Cup winner: 1987
Conference League Cup winner: 1994
Conference League Cup runner-up: 1996 & 1997
Conference champion: 1994–95 & 1996–97
Football League Third Division runner-up: 1997–98
Awards
Conference Manager of the Month: January 2015
Macclesfield Town
FA Trophy runner-up: 2017