Name

Johann Bach





Role

Composer







Died

January 1, 1782, London, United Kingdom




Parents

Anna Magdalena Bach, Johann Sebastian Bach




Siblings

Carl Philipp Emanuel Bach, Wilhelm Friedemann Bach




Cousins

Johann Bernhard Bach the Younger




Compositions

Amadis de Gaule, Amadis de Gaule, Temistocle, Temistocle, Adriano en Siria, Adriano en Siria, Lucio Sila, Lucio Sila, Sonata for flute and piano in D major: III Allegro, Sonata for flute and piano in D major: III Allegro, Bassoon Concerto in B-flat major - W C83: III Presto, Bassoon Concerto in B-flat major - W C83: III Presto, Sinfonia in B-flat major - op 6 no 4: III Presto, Sinfonia in B-flat major - op 6 no 4: III Presto, Sinfonia in F major - op 3 no 5: 3 Allegro assai, Sinfonia in F major - op 3 no 5: 3 Allegro assai, Sonata for Keyboard in D major - op 5 no 2 - CW A2 (T 338/3): II Andante di molto, Sonata for Keyboard in D major - op 5 no 2 - CW A2 (T 338/3): II Andante di molto, Sinfonia in E-flat major - op 6 no 3: III Allegro assai, Sinfonia in E-flat major - op 6 no 3: III Allegro assai, Symphony in B-flat major - Sieber 1773 Collection - no 1: II Andante, Symphony in B-flat major - Sieber 1773 Collection - no 1: II Andante, Sonata V in E major - op 5 no 5 - W: A 5: II Adagio, Sonata V in E major - op 5 no 5 - W: A 5: II Adagio, Symphony in E-flat major - op 9 no 2: I Allegro, Symphony in E-flat major - op 9 no 2: I Allegro, Sinfonia in B-flat major - op 6 no 4: II Andante, Sinfonia in B-flat major - op 6 no 4: II Andante, Symphony in B-flat major (Lucio Silla Overture) - op 18 no 2: II Andante, Symphony in B-flat major (Lucio Silla Overture) - op 18 no 2: II Andante, Sonata for Keyboard in D major - op 5 no 2 - CW A2 (T 338/3): III Minuetto, Sonata for Keyboard in D major - op 5 no 2 - CW A2 (T 338/3): III Minuetto, Sinfonia in G minor - op 6 no 6: III Allegro molto, Sinfonia in G minor - op 6 no 6: III Allegro molto, Sinfonia in D major - op 6 no 2: III Allegro spiritoso, Sinfonia in D major - op 6 no 2: III Allegro spiritoso, Symphonie in B-Dur - op 9 Nr 1: Andante, Symphonie in B-Dur - op 9 Nr 1: Andante, Sinfonia in F major - op 3 no 5: 1 Allegro, Sinfonia in F major - op 3 no 5: 1 Allegro, Symphony in D major - op 18 no 4: III Rondo: Presto, Symphony in D major - op 18 no 4: III Rondo: Presto, Symphony in D major - op 18 no 6: II Andante, Symphony in D major - op 18 no 6: II Andante, Sinfonia in G major - op 6 no 1: III Allegro assai, Sinfonia in G major - op 6 no 1: III Allegro assai, Bassoon Concerto in B-flat major - W C83: I Allegro, Bassoon Concerto in B-flat major - W C83: I Allegro, Sinfonia in G major - op 6 no 1: I Allegro con brio, Sinfonia in G major - op 6 no 1: I Allegro con brio, Sinfonia in E-flat major - op 6 no 5: II Andante, Sinfonia in E-flat major - op 6 no 5: II Andante, Artajerjes, Artajerjes, Symphony With Clarinets in E-flat major: I Allegro, Symphony With Clarinets in E-flat major: I Allegro, Symphony in E-flat major - op 18 no 1: I Allegro spiritoso, Symphony in E-flat major - op 18 no 1: I Allegro spiritoso, Symphony in B-flat major - op 9 no 1: II Andante, Symphony in B-flat major - op 9 no 1: II Andante, Sinfonia in E-flat major - op 6 no 3: II Andante, Sinfonia in E-flat major - op 6 no 3: II Andante, Cello Concerto in C minor: III Allegro molto energico, Cello Concerto in C minor: III Allegro molto energico, Symphony in E major - op 18 no 5: II Andante, Symphony in E major - op 18 no 5: II Andante, Symphony in E major - op 18 no 5: III Tempo di Minuetto, Symphony in E major - op 18 no 5: III Tempo di Minuetto, Symphony in D major - op 18 no 6: III Allegretto, Symphony in D major - op 18 no 6: III Allegretto, Alejandro en la India, Alejandro en la India, Symphony in E-flat major - op 9 no 2: III Tempo di Menuetto, Symphony in E-flat major - op 9 no 2: III Tempo di Menuetto, Konzert fur Flote und Orchester in D-Dur: Adagio, Konzert fur Flote und Orchester in D-Dur: Adagio, Symphony in E major - op 18 no 5: I Allegro, Symphony in E major - op 18 no 5: I Allegro, Symphony in E-flat major - Sieber 1773 Collection - no 2: II Andante, Symphony in E-flat major - Sieber 1773 Collection - no 2: II Andante, Sinfonia in B-flat major - op 6 no 4: I Allegro di molto, Sinfonia in B-flat major - op 6 no 4: I Allegro di molto, Sonata for flute and piano in D major: II Andante graziuoso, Sonata for flute and piano in D major: II Andante graziuoso, Concerto in D major - op 1 no 6: I Allegro assai, Concerto in D major - op 1 no 6: I Allegro assai, Sinfonia in D major - op 6 no 2: I Allegro spiritoso, Sinfonia in D major - op 6 no 2: I Allegro spiritoso, Sonata for Keyboard in D major - op 5 no 2 - CW A2 (T 338/3): I Allegro di molto, Sonata for Keyboard in D major - op 5 no 2 - CW A2 (T 338/3): I Allegro di molto, Aecio, Aecio, Sinfonia in E-flat major - op 6 no 3: I Allegro con brio, Sinfonia in E-flat major - op 6 no 3: I Allegro con brio, Symphony in E-flat major - op 18 no 1: II Andante, Symphony in E-flat major - op 18 no 1: II Andante, Sonata VI in C minor - op 5 no 6 - W: A 6: III Allegretto, Sonata VI in C minor - op 5 no 6 - W: A 6: III Allegretto, Konzert fur Flote und Orchester in D-Dur: Rondo Allegretto, Konzert fur Flote und Orchester in D-Dur: Rondo Allegretto, Symphony in E-flat major - Sieber 1773 Collection - no 2: III Tempo di Gavotta: Allegro, Symphony in E-flat major - Sieber 1773 Collection - no 2: III Tempo di Gavotta: Allegro




Similar People

Johann Sebastian Bach, Carl Philipp Emanuel, Wilhelm Friedemann Bach, Johann Christoph Friedrich, Anna Magdalena Bach
Johann christian bach symphonies 1 2
Johann Christian Bach (September 5, 1735 – January 1, 1782) was a composer of the Classical era, the eleventh surviving child and youngest son of Johann Sebastian Bach. He is sometimes referred to as "the London Bach" or "the English Bach", due to his time spent living in the British capital, where he came to be known as John Bach. He is noted for influencing the concerto style of Mozart.
Contents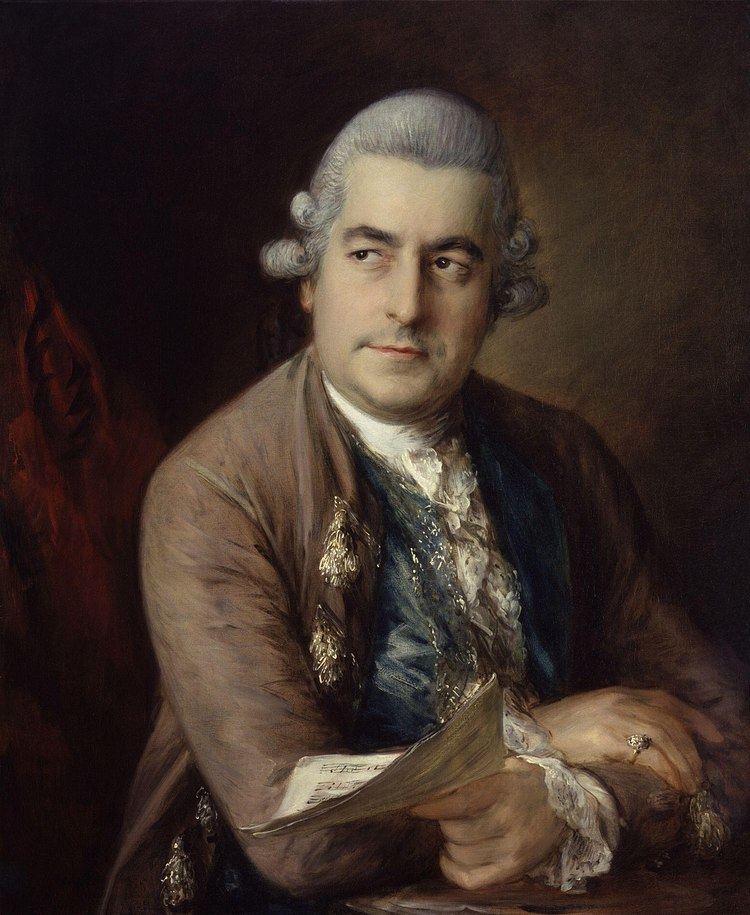 Johann Christian Bach - Piano Concerto in E-flat major
Life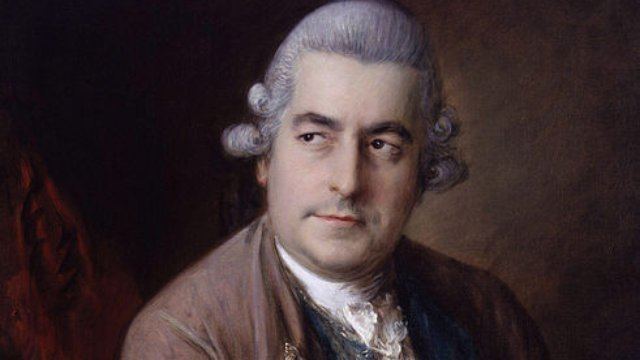 Johann Christian Bach was born to Johann Sebastian and Anna Magdalena Bach in Leipzig, Germany. His distinguished father was already 50 at the time of his birth- an age gap exemplified by the sharp differences in the musical styles of father and son. Even so, father Bach instructed Johann Christian in music until his death in 1750. After his father's death, he worked (and lived) with his second-oldest half brother Carl Philipp Emanuel Bach, who was twenty-one years his senior and considered at the time to be the most musically gifted of Bach's sons.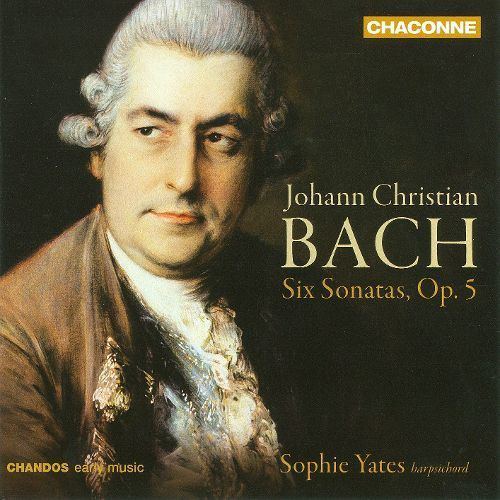 He enjoyed a promising career, first as a composer then as a performer playing alongside Carl Friedrich Abel, the notable player of the viola da gamba. He composed cantatas, chamber music, keyboard and orchestral works, operas and symphonies.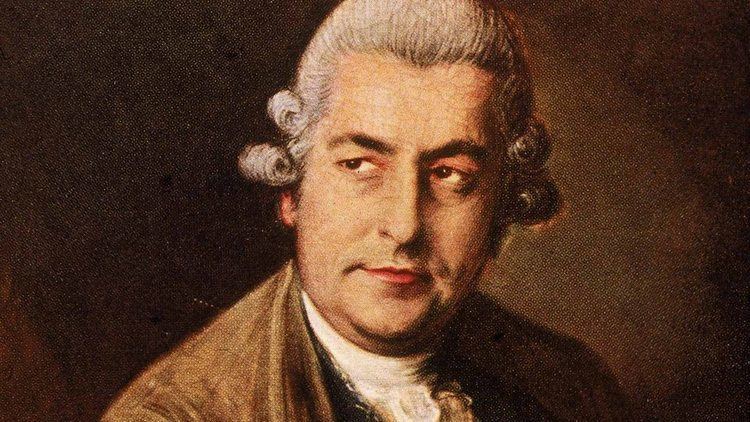 Bach lived in Italy for many years starting in 1756, studying with Padre Martini in Bologna. He became organist at the Milan cathedral in 1760. During his time in Italy, he converted from Lutheranism to Catholicism and devoted much time to the composition of church music, including two Masses, a Requiem and a Te Deum. His first major work was a Mass, which received an excellent performance and acclaim in 1757. In 1762, Bach travelled to London to première three operas at the King's Theatre, including Orione on 19 February 1763. That established his reputation in England, and he became music master to Queen Charlotte. In 1766, Bach met soprano Cecilia Grassi, who was eleven years his junior, and married her shortly thereafter. They had no children.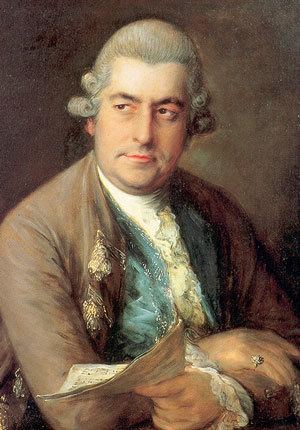 By the late 1770s, both his popularity and finances were in decline. By the time of Bach's death on New Year's day 1782, he had become so indebted (in part due to his steward embezzling his money), that Queen Charlotte stepped in to cover the expenses of the estate and provided a life pension for Bach's widow. He was buried in the graveyard of St. Pancras Old Church, London.
Legacy
A full account of J. C. Bach's career is given in the fourth volume of Charles Burney's History of Music.
There are two others named Johann Christian Bach in the Bach family tree, but neither was a composer.
Mozart, when aged 8, met Johann Christian Bach in London and became an admirer of his music. Mozart arranged three sonatas from the latter's Op. 5 into keyboard concertos. In later life Mozart "often acknowledged the artistic debt he owed" to Johann Christian.
Works
The works of JC Bach are given 'W' numbers, from Ernest Warburton's Thematic catalog of his works (New York City: Garland Publishing, 1999).
References
Johann Christian Bach Wikipedia
(Text) CC BY-SA