Similar

Shaquille ONeal, Joe Fulks, George Senesky, Tony Jaros, Don Carlson

Grandchildren

Shareef O'Neal, Shaqir O'Neal, Myles B. O'Neal, Me'arah O'Neal, Amirah O'Neal, Taahirah O'Neal
Joe toney interview shaq s real dad
Shaq and Joe Toney reunion. Shaq lets his dad wear his hall of fame ring.
Relationship with Shaquille O'Neal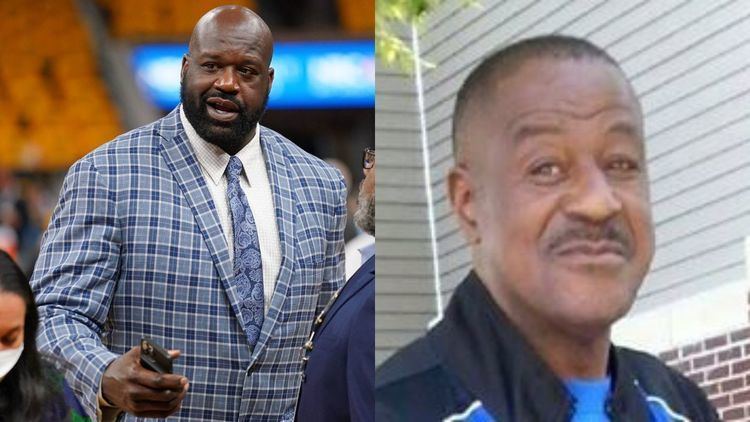 Toney is the biological father of professional basketball player Shaquille O'Neal.After Toney struggled with drug addiction and was imprisoned, Toney was out of Shaquille's life when Shaquille O'Neal was six months old. Toney played basketball against O'Neal's stepfather, Phillip Harrison, and subsequently agreed to give up parental rights to his son. Toney appeared on the Ricki Lake show in an attempt to re-establish relations with his son. O'Neal went on to record a song "Biological Didn't Bother," whilst stating that his father did not exist to him. Toney has now given up trying to re-establish a relationship with his son.
Toney's Relationship With Shaquille O'Neal
Joseph Toney was arrested for check forgery and drug possession when Shaquille was only a toddler. Toney spent six years in prison. By the time he was released, his son and wife had moved to Germany.
The documentary Shaq highlighted the strained relationship between Toney and Shaquille. Shaquille notably lamented, "When I was trying to get some shoes, where were you?"
In the autobiography Shaq Talks Back, Shaq's stepfather referenced Shaq's song "My Biological Didn't Bother" and remarked that "Joe Toney missed out on having a great son."
Despite remaining estranged for years, the NBA legend would let bygones be bygones, eventually making amends with Toney in 2016. Three years after Harrison's death, Shaquille's mother, Lucille O'Neal, persuaded the celebrated athlete to meet with his biological father. Shaquille then met with Toney at Vonda's Kitchen in Newark, New Jersey.
When entering the establishment, Shaquille encountered a chef who started crying as soon as he saw Shaq. The former Lakers star later found out that this man was Toney's best friend. The chef shared that he wanted the estranged father and son to share a meal someday. Shaq was then given information on his biological father's residence, which turned out to be above Vonda's Kitchen.
During their encounter, Shaq told Toney, "I don't hate you." He said he didn't want to hold judgments on his biological father for his shortcomings as well. "I don't judge. I don't have the right to judge. And, being a father, I know it's hard."
Shaq also told Toney he wasn't mad – he was upset that his biological father showed up on the Ricki Lake Show after 18 years of having no contact.
In a 2019 interview with Dr. Phil, Shaquille said that, after the initial meeting with Toney at Vonda's Restaurant, he remained in touch with Toney through regular phone calls. In the same interview, the basketball icon also shared that Toney had met O'Neal's eldest daughter.
"My job is to just love him as much as I can now," Shaquille added. "As long as we're both here, we just get to know each other."
In a 2022 interview with Anas Bukash, O'Neal shared that Toney tried to apologize during their encounter, but O'Neal said that he "lived a great life" and the situation happened for a reason. He even bought Toney a new car, so the two could more easily meet up. The decorated athlete also said, "I don't hold grudges. I don't have time."
Personal life
He was an All-State Guard in high school. It was during high school that he began to use illicit drugs, which ultimately ended his career in basketball. Toney was sent to prison in Lexington, Kentucky on federal check fraud charges. He has three children, Joseph, Shaquille O'Neal, and Emanual. All three sons have met in passing. Toney currently works as a social worker.
Reforming His Life
Toney tried to lead a reformed life once he got out of jail. He later drove a delivery truck that supplied food and other resources to homeless shelters.
References
Joe Toney WikiData
(Text) CC BY-SA