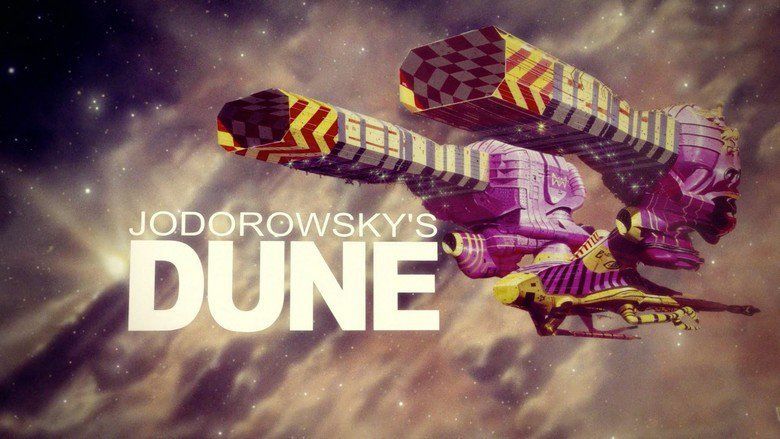 In 1973 film producer Arthur P. Jacobs optioned the film rights to Dune but died before a film could be developed. The option was taken over two years later by director Alejandro Jodorowsky, who proceeded to approach, among others, Virgin Records with the prog rock groups Tangerine Dream, Gong and Mike Oldfield before settling on Pink Floyd and Magma for some of the music; artists H. R. Giger, Chris Foss and Jean Giraud for set and character design; Dan O'Bannon for special effects; and Salvador Dalí, Orson Welles, Gloria Swanson, David Carradine, Mick Jagger, Udo Kier, Amanda Lear and others for the cast. Jodorowsky intended for his son Brontis, 12 years old at the start of pre-production, to star as Paul Atreides.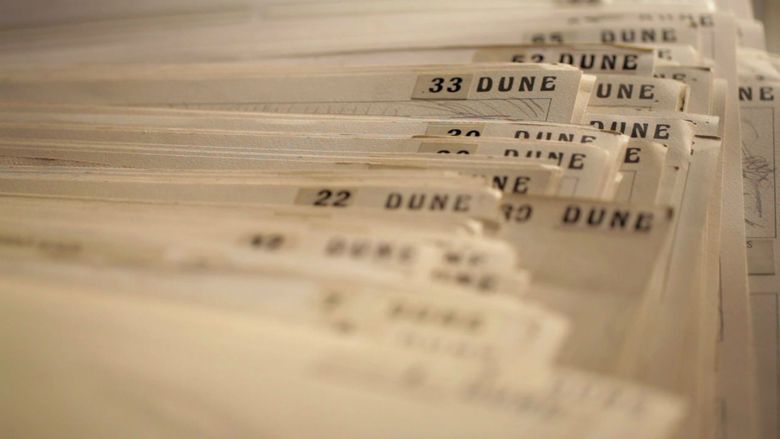 Herbert traveled to Europe in 1976 to find that $2 million of the $9.5-million budget had already been spent in pre-production and that Jodorowsky's script would result in a 14-hour film ("It was the size of a phone book", Herbert later recalled). Jodorowsky took creative liberties with the source material, but Herbert said that he and Jodorowsky had an amicable relationship. The project ultimately stalled for financial reasons. The film rights lapsed in 1982, when they were purchased by Italian filmmaker Dino De Laurentiis, who eventually released the 1984 film Dune, directed by David Lynch.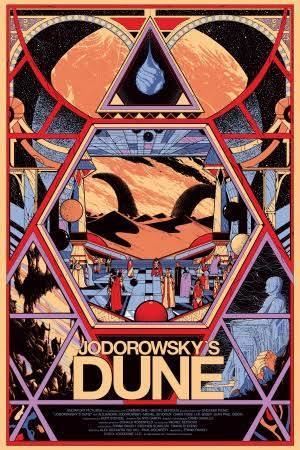 The film notes that Jodorowsky's script, extensive storyboards and concept art were sent to all major film studios, and argues that these inspired later film productions, including the Alien, Star Wars and Terminator series. In particular, the Jodorowsky-assembled team of O'Bannon, Foss, Giger and Giraud went on to collaborate on the 1979 film Alien.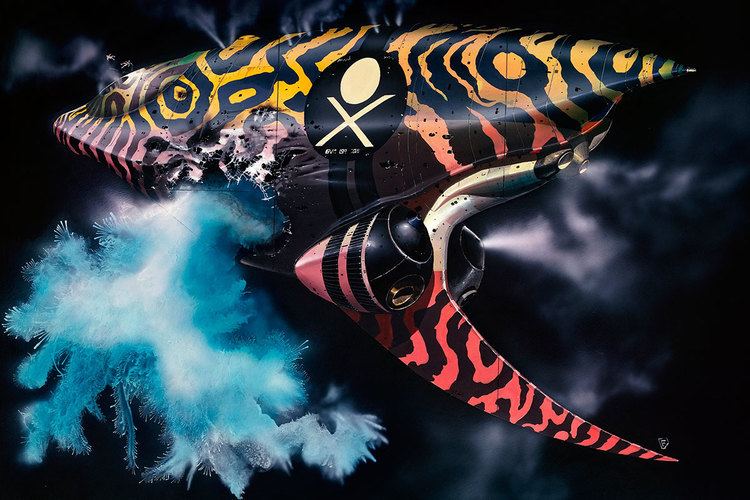 "It was a great undertaking to do the script," Jodowrosky says in the film. Speaking of Herbert's novel, he says: "It's very, it's like Proust, I compare it to great literature."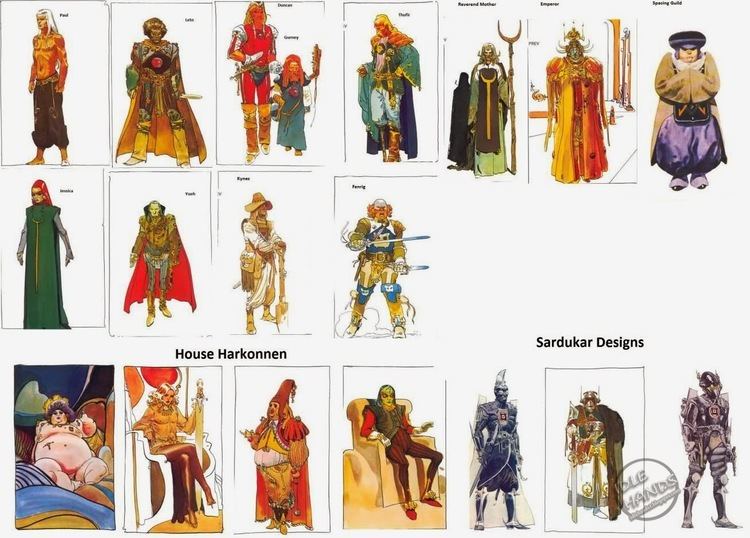 The project was officially announced in May 2011. Director Pavich filmed an extensive series of interviews with the principal players involved in the failed 1970s adaptation, shooting in France, Switzerland, the United Kingdom, and the United States.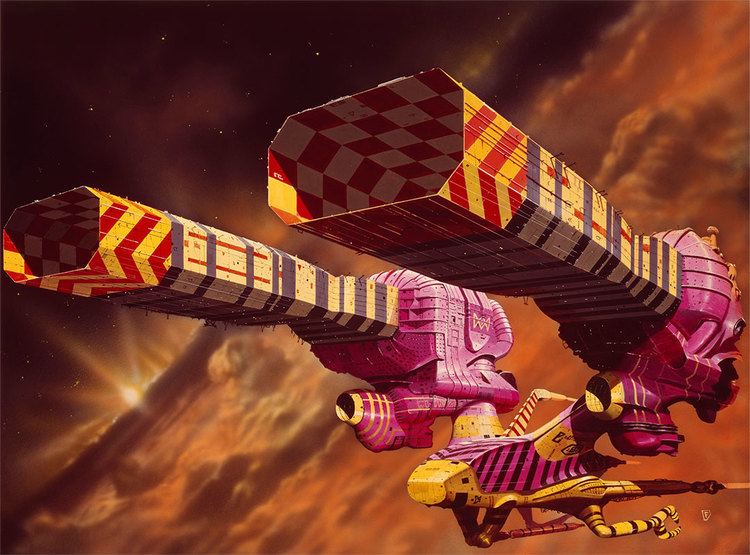 Jodorowsky's Dune premiered at the Director's Fortnight at the 2013 Cannes Film Festival in May 2013. Sony Pictures Classics acquired the North American distribution rights to the film in July 2013, and later announced a theatrical release date of March 7, 2014. The film was released on DVD and on-demand on July 8, 2014.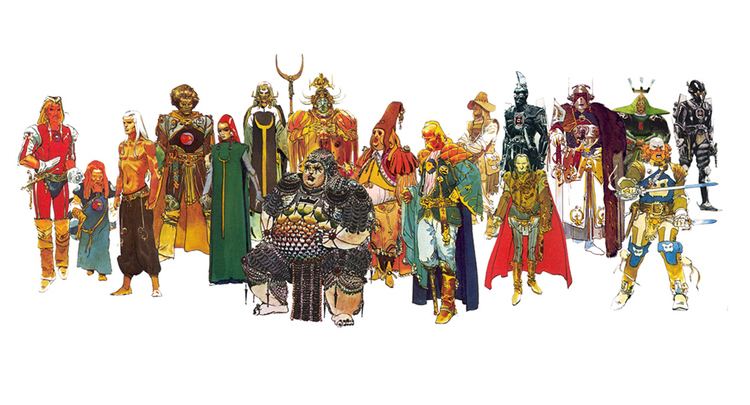 The film has received critical acclaim. Variety called it a "mind-blowing cult movie" and said that director Pavich "happens upon a compelling theory: that even in its still-born form, the film manifested the sort of collective [consciousness] that Jodorowsky was trying to peddle through its plot, trickling down to influence other sci-fi films that followed". The Hollywood Reporter declared the "entertaining documentary makes the case for this overblown epic as a legendary lost masterpiece". Entertainment Weekly named Jodorowsky's Dune as one of its 10 Best Movies of 2014.

Review aggregation website Rotten Tomatoes gave Jodorowsky's Dune a 98% "Certified Fresh" rating based on reviews from 108 critics. The site's consensus states: "Part thoughtful tribute, part bittersweet reminder of a missed opportunity, Jodorowsky's Dune offers a fascinating look at a lost sci-fi legend." Metacritic gives the film a 79/100 rating based on 31 critics, indicating "generally favorable reviews".
The film appeared on several critics' year-end lists.